The main six stars of the sitcom FRIENDS, Matthew Perry, David Schwimmer Lisa Kudrow, Matt LeBlanc, Jennifer Aniston, and Courteney Cox, are icons. We are quite used to know them as a tightly knit group of six friends going through the ups and downs of their lives. It's hard to believe anybody else was ever in the running to play Chandler, Ross, Phoebe, Joey, Rachel, and Monica. Surprisingly, hundreds of actors auditioned for the roles of the FRIENDS that launched these six actors to stardom.
While some did eventually appear on the show in various celebrity cameos, others went on to have success in other projects. Most actors that missed the chance to star on FRIENDS regret it. Interestingly, some of those who did appear on the show were actually intimidated by it such as Tom Selleck. Check out the actors that were rejected during the process of casting.
1) Jane Krakowski – Rachel and Phoebe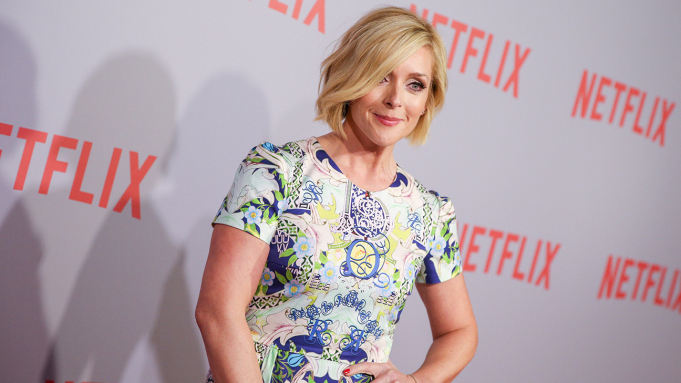 One famous actor who was almost cast in FRIENDS is Jane Krakowski of "30 Rock". During an interview with E!, the actor confessed that she auditioned for the role of Rachel. She really wishes that she had landed it. However, she didn't get very far into the audition process. She said, "Well, I, like almost every actor auditioned for FRIENDS. I wish I had gotten that one, I didn't go very far. My business manager is very sad that I didn't." Well, we cannot imagine better Phoebe Buffay than Lisa Kudrow.
2) Nancy McKeon – Monica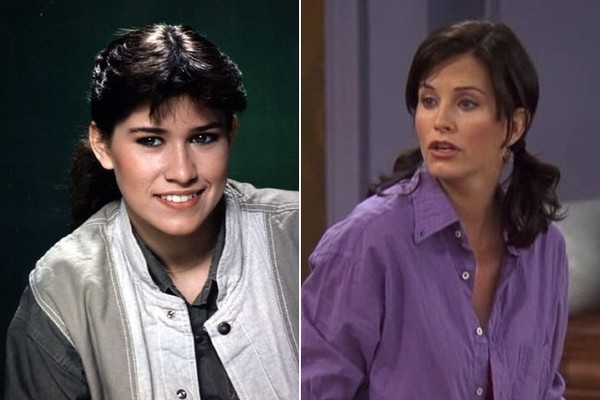 Lori Openden, head of casting for NBC said, "Nancy McKeon also read for Courteney's part. She gave a terrific performance." She further continued, "Warren Littlefield let Marta Kauffman and David Crane make the call. They went off for a walk and came back and said Courteney."
3) Eric McCormack – Ross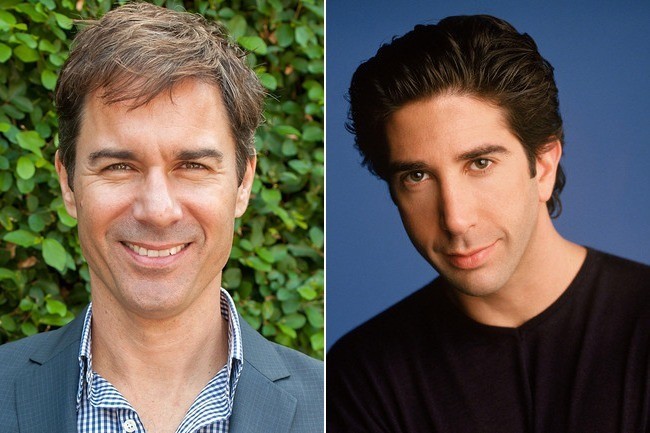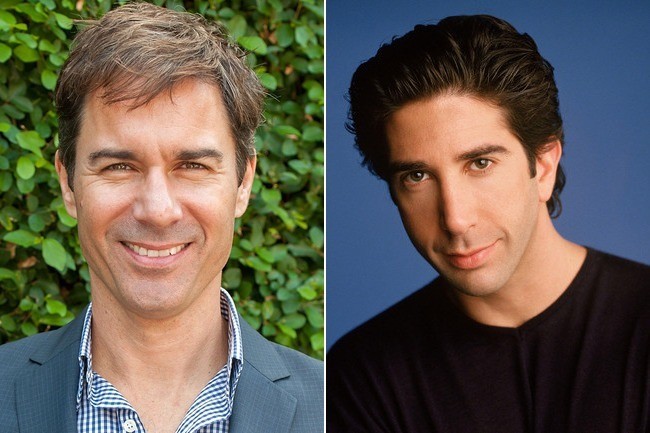 Can you imagine Will Truman as the nerdy paleontologist? The "Will & Grace" star told Access Hollywood Live in 2018, "I got a couple of auditions in FRIENDS. I got to the studio level and I didn't make it past." After that, McCormack then detailed an interaction he had with James Burrows. He recalled, "I said, 'Y'know Jimmy, I came pretty close on the Ross role.' Jim says, 'Honey, you were wasting your time; they wrote the part for Schwimmer!'" Fortunately, he would go on to land his breakout role on "Will & Grace", in 1998. A full-circle moment occurred as Schwimmer was brought in as a guest star when it returned for its revival in 2018.
4) Leah Remini – Monica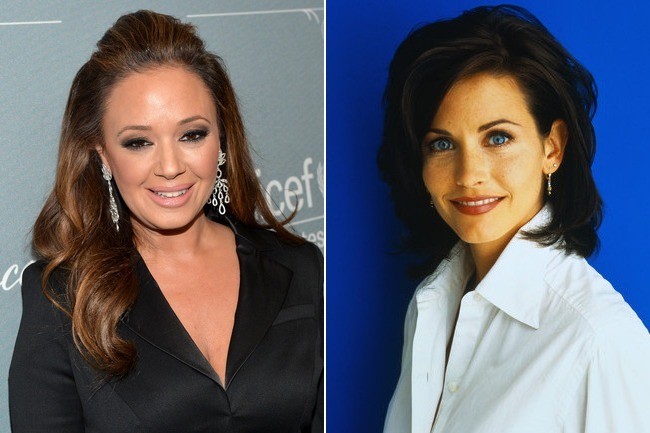 The "King Of Queens" star also auditioned to play Monica. However, she was ultimately not chosen. If you have not forgotten, she did appear on the show in the episode "The One With the Birth". In this episode, she gives birth to a child with Joey beside him, and also Ross welcomes his son Ben into the world.
5) Jane Lynch – Phoebe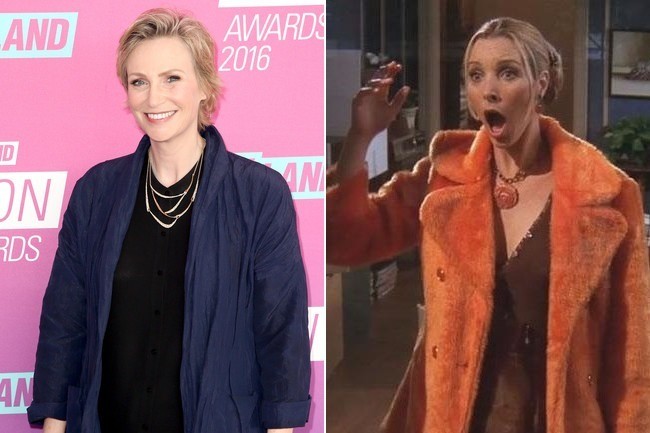 Jane Lynch is quite famous for portraying Sue Sylvester on "Glee". Although she wasn't quite right to play the quirky oddball of the group, she auditioned for the role of Phoebe. However, later, she did end up playing Monica and Chandler's real estate agent who shows them houses in the suburbs in the final season.
6) Kathy Griffin – Phoebe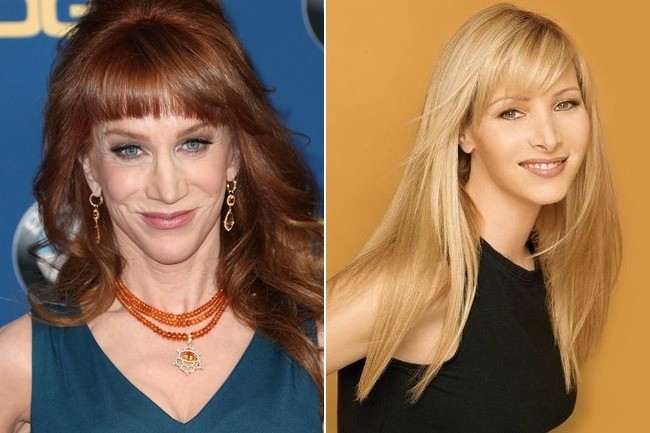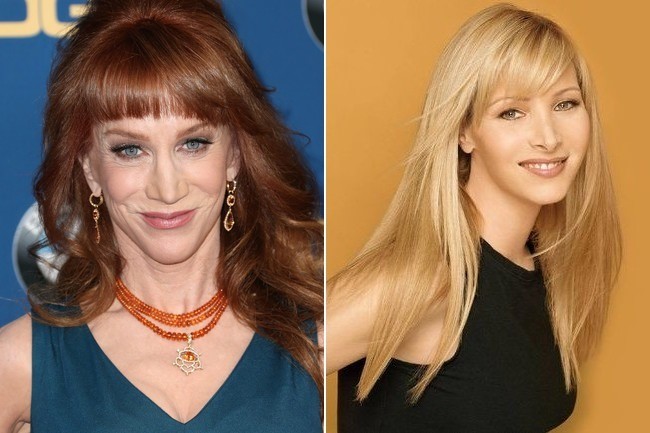 When imagining the role of the guitar-playing masseuse, there were a number of comedians that the creators had in mind. One of these women was Kathy Griffin. Although it is difficult to imagine Phoebe with fiery red hair, this does paint a picture of how the creators actually wanted Phoebe to be seen. Thankfully, Lisa Kudrow was able to give Phoebe her own spin. She would have been directly competing with Chandler Bing if she had taken it in that direction. Thanks to Lisa, Phoebe is now remembered as one of the show's best-loved characters on FRIENDS.
7) Elizabeth Berkley – Rachel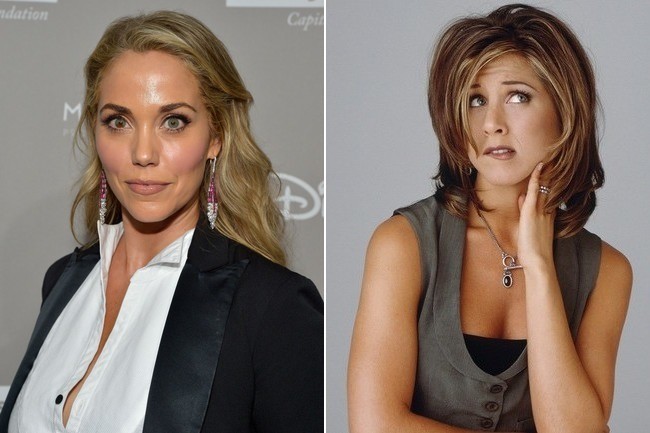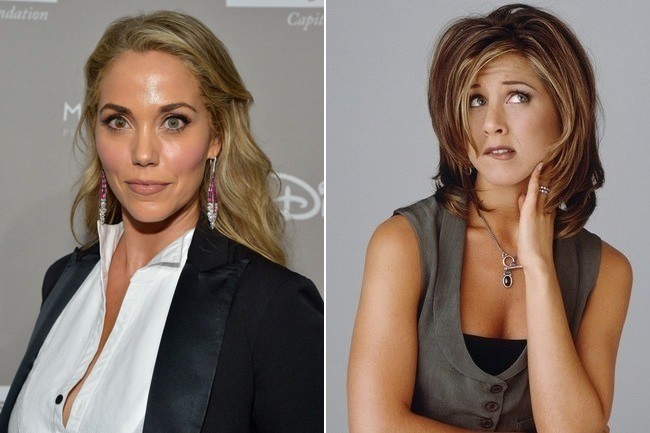 Elizabeth Berkley had captured the hearts of the world for her role as Jessie Spano on "Saved By The Bell". She liked the idea of joining FRIENDS as Rachel Green. If Jennifer Aniston wasn't cast in the role instead, she is one of very few actresses who could have done the role justice. Elizabeth obviously wasn't cast in the role and the reason behind it is still unknown. However, she went on to shock the world with her racy role in "Showgirls". Moreover, we are glad the way things worked out.
8) Hank Azaria – Joey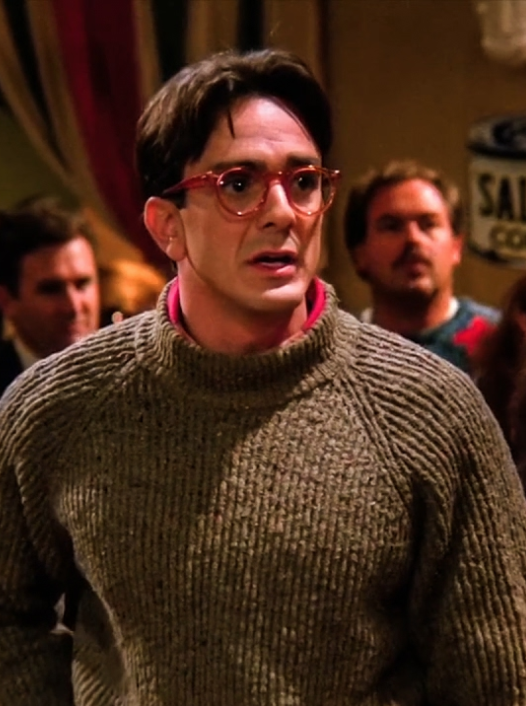 The actor has had many successful roles in huge movies. However, couldn't catch a break with FRIENDS creators. Azaria told HuffPost Live in 2014, "That's the only job I ever auditioned for twice. I thought it was so good. They had rejected me once, I said, 'I'm going back, I'm gonna do it again, I'm gonna try it again." However, he got a cameo as Phoebe's Science Guy, David.
9) Craig Bierko – Chandler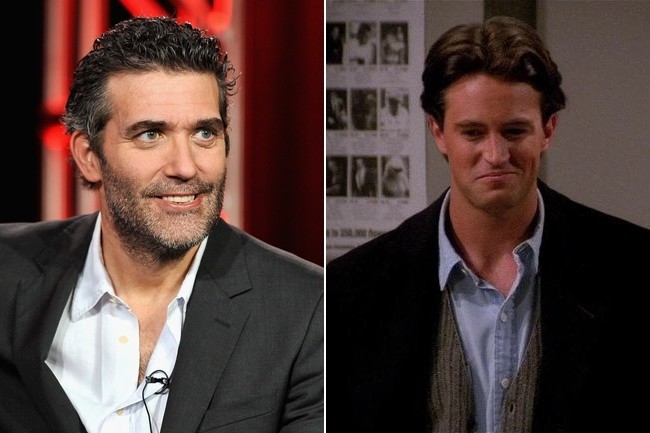 In a weird twist, the "Unreal" star was this close to becoming one-sixth of the cast of FRIENDS after Mathew Perry helped coach him through the audition process. Even though Bierko passed on the role, he didn't have ended up with the role. Fortunately, Perry was brought in after his earlier wasn't picked up. In 2012, former NBC president Warren Littlefield said in an interview with Vanity Fair, "There was something Snidely Whiplash about Craig Bierko. He seemed to have a lot of anger underneath, more of a guy you love to hate. The attractive leading man who you love and can do comedy is very rare." Well, we thank god for that as well.
10) Jon Cryer – Chandler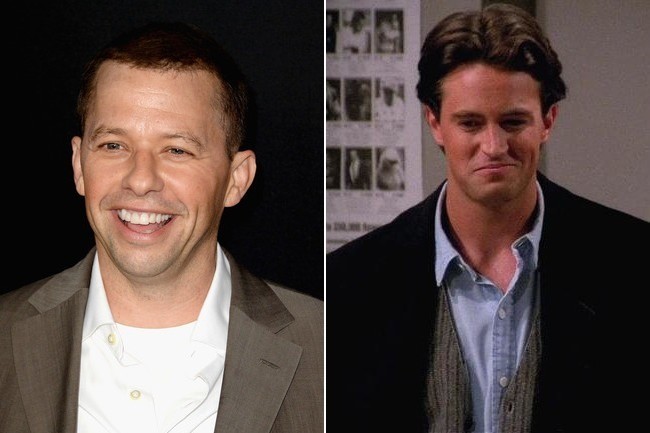 The "Two And A Half Men" star revealed in an interview, "I was doing a play in London and got a call at 3 a.m. saying 'We've got this show called 'Six Of One", and we'd really like you to audition for it." He further continued, "So they faxed me the script, and I said, 'Sure, I'd love to go in on this.' I went in and read with a British casting person; they took the tape and said they'd get it to L.A." He explained with disappointment, "So I went home, and a few days later was told the tape didn't get there in time for the network executives to see."
11) Vince Vaughn – Joey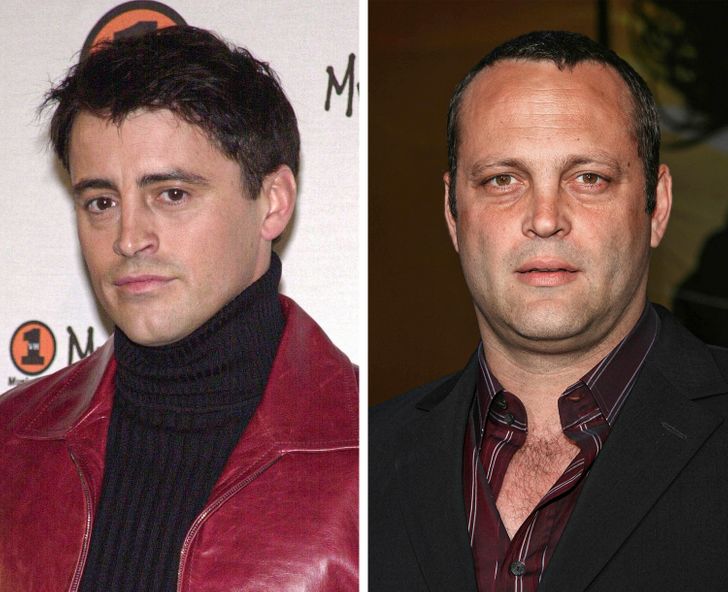 FRIENDS casting director Ellie Kanner told Huffington Post that Vince Vaughn auditioned to play Joey. Even though he was handsome and tall, he just didn't fit the part as Matt Le Blanc did. She said, "It's just a matter of putting the pieces of the puzzle together. That would have been a little different."
12) Janeane Garofalo – Monica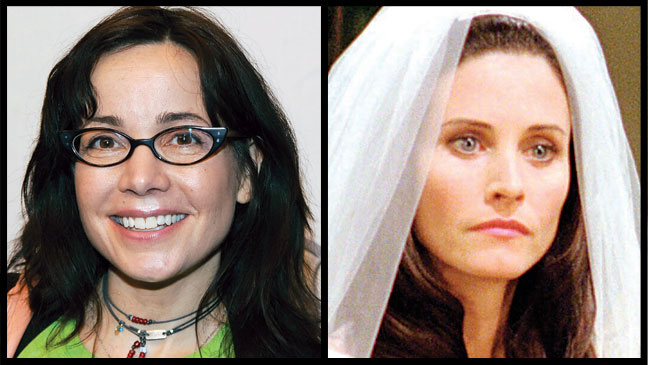 Even though it's never been confirmed if the standup comedian ever auditioned, co-creator Crane told Vanity Fair in 2012, "When we originally wrote the role, we had Janeane Garofalo's voice in our head. Darker and edgier and snarkier." David Crane described the initial personality traits for Monica. He further added, "Courteney brought a whole bunch of other colors to it. We decided that week after week, that would be a lovelier place to go to." It's hard to think of anyone but Courteney as Monica.
13) Tiffani Thiessen – Rachel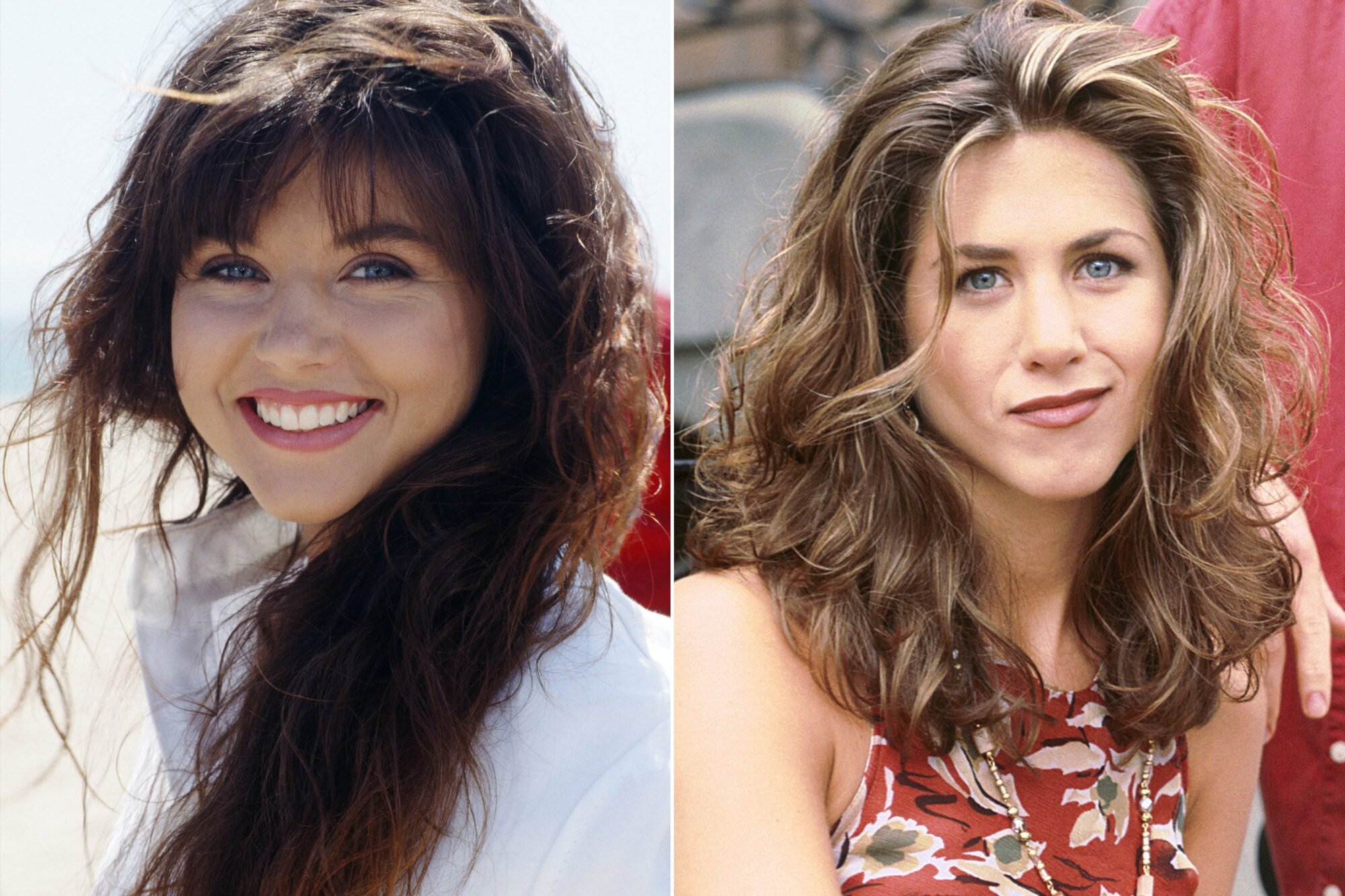 Tiffani Thiessen is best known for playing Kelly Kapowski in "Saved by the Bell". However, she also auditioned for the role of Rachel Green. In an interview with SiriusXM, she revealed that she was too young for the role although she was promising. She was just too young to pull off the character especially when compared to her co-stars.
14) Mitchell Whitfield – Ross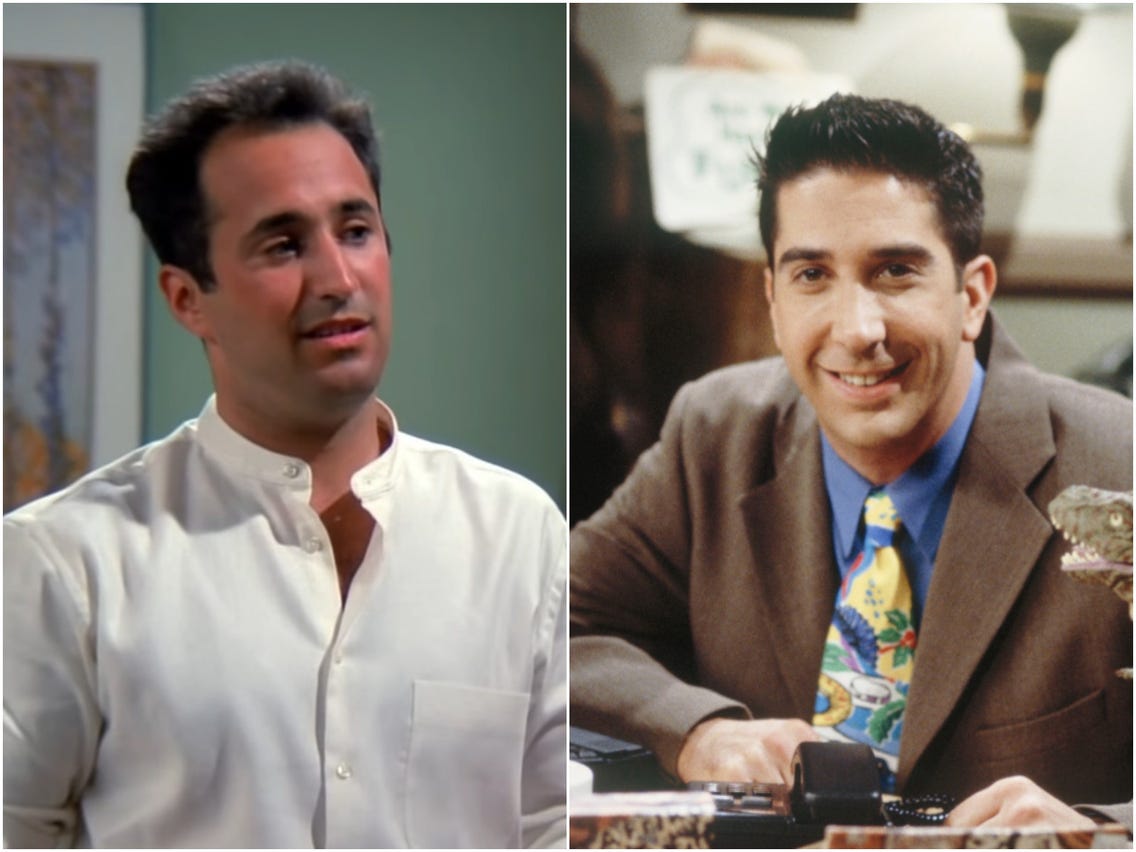 Remember Rachel Green's orthodontist ex-fiancé, Dr. Barry Farber whom she left at the altar on their wedding day in the pilot episode? That's Mitchell Whitfield who was almost cast as her lobster before producers decided that him to be David Schwimmer. Whitfield read for Ross and Chandler early on in the casting process. In 2019, he told The Guardian, "I went back multiple times, and then they realized Ross was the role for me. However, at the last minute, they said, 'We're bringing in one more guy to read.' That guy turned out to be David Schwimmer."