Jennifer Aniston and Angelina Jolie are undoubtedly two of Hollywood's biggest actresses. When it comes to being married to Brad Pitt, the duo may have a common link, but the two ladies have many other interesting facts to their name other than being attached to Brad Pitt. While Jolie has been a famous actress ever since her performance in Academy Award-winning film "Girl Interrupted", Aniston shot to fame with her amazing role of Rachel Green on the famed sitcom FRIENDS that aired between 1994 and 2004.
Due to their Pitt connection, the two actresses have often been compared by fans. After tying the knot in Malibu in 2000, Jennifer and Brad were married for almost five years. However, the couple finalized divorced legally in 2019 when Angelina Jolie married Brad in 2014. As the famous exes of Pitt, both Jennifer and Angelina have been pitted against each other over the years.
So, take a look at some interesting facts about both the actresses to see who is better, and fans will surely be surprised to know.
1) Net Worth – Aniston's USD 240 Million Vs Jolie's USD 120 Million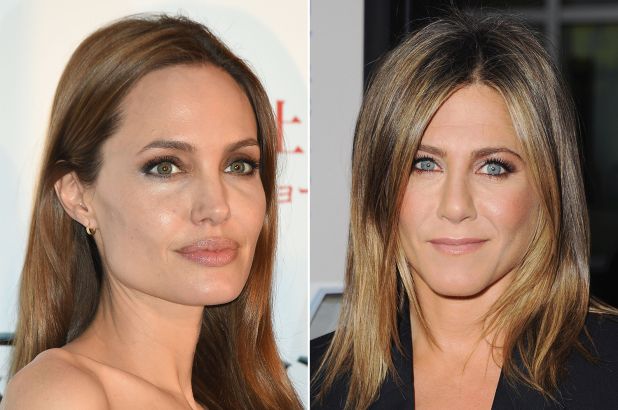 When it comes to net worth, Aniston is reportedly worth USD 240 million. All thanks to her growing popularity with new shows like "The Morning Show". As for Angelina Jolie, she has produced some big projects as well as headlined some major films. The actress has reportedly amassed approximately USD 120 million, via Celebrity net worth.
2) Dating History – Aniston's 2 Marriages Vs Jolie's 3 Marriages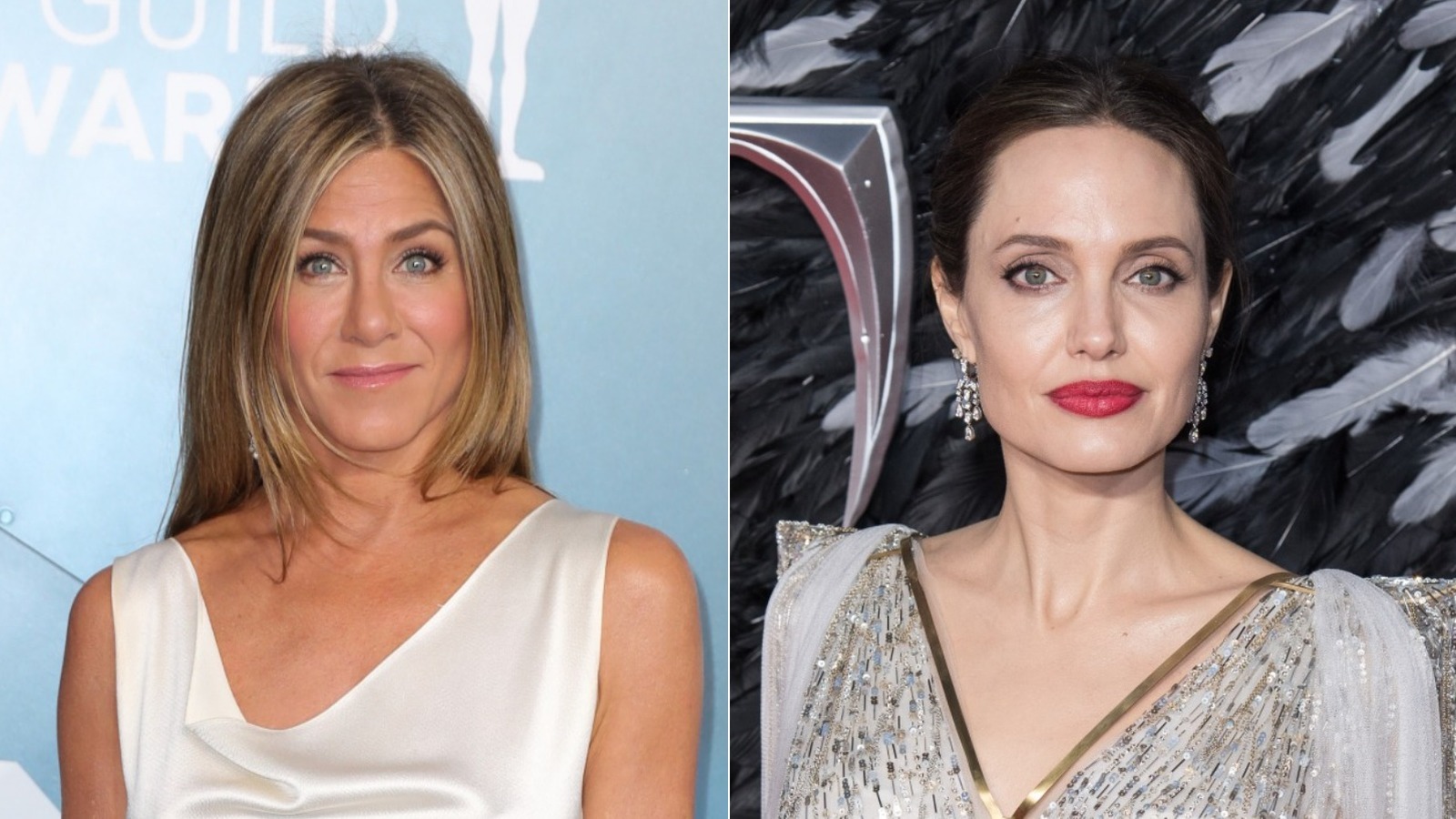 Jennifer Aniston has been married twice. Her first marriage was with Brad Pitt in 2000, while her second marriage was with actor Justin Theroux in 2015. Unfortunately, it did not last long and ended in 2017. She has also been linked to Jon Stewart, Tate Donovan, and singer John Mayer. When it comes to Jolie, she has been married thrice. Her first marriage was with British actor Jonny Lee Miller from 1996 to 1999. After that, she got married to Billy Bob in 2000 but got divorced in 2003. Finally, she married Brad Pitt that ended in 2019.
3) Awards – Aniston's SAG Award Vs Jolie's Oscar Winner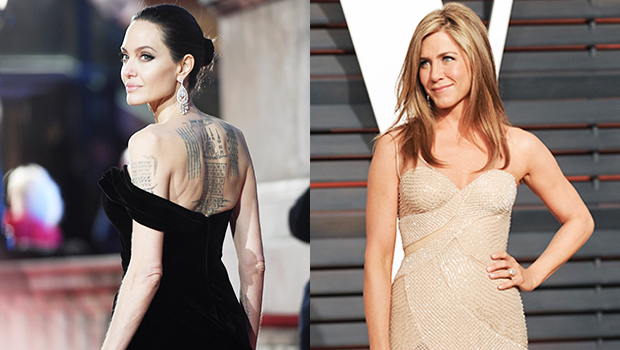 Angelina Jolie is an Oscar winner. She won prestigious honors such as an Academy Award for Best Supporting Actress, two Screen Actors Guild Awards, and three Golden Globe Awards for her performances in the films Girl Interrupted (1999), Gia (1998), and George Wallace (1997). On the other hand, Jennifer Aniston has won four Golden Globe awards. She also bagged Primetime Emmy Award for Outstanding Lead Actress in a Comedy Series for FRIENDS in 2002 and Screen Actors Guild Award for Outstanding Performance in 1996 by an Ensemble in a Comedy Series. Recently, she won a SAG award for "The Morning Show".
4) Red Carpet Look – Aniston's Laidback Look Vs Jolie's Sexy Look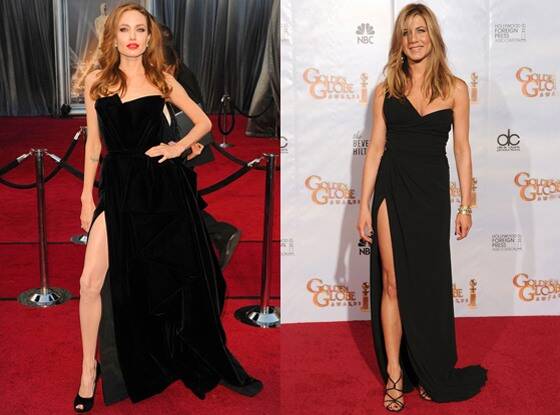 Angelina Jolie does not refrain from pulling off some of the most extravagant gowns on the red carpet. When we talk of Jolie, we cannot forget the red lips and the iconic thigh-high slit that made loads of headlines. She truly made the most of her time in front of the camera on the carpet.
Talking about another queen of the red carpet, Jennifer Aniston has quite left the mark. The FRIENDS star sticks to her basics and color palettes. Even if it is at one of the most prestigious events, she makes it seem like it's no big deal to walk the red carpet. Her minimal makeup and laid-back style have proved that no trend is a bigger statement than personal style.
5) Career – Aniston's FRIENDS Series Vs Jolie's Tomb Raider Movie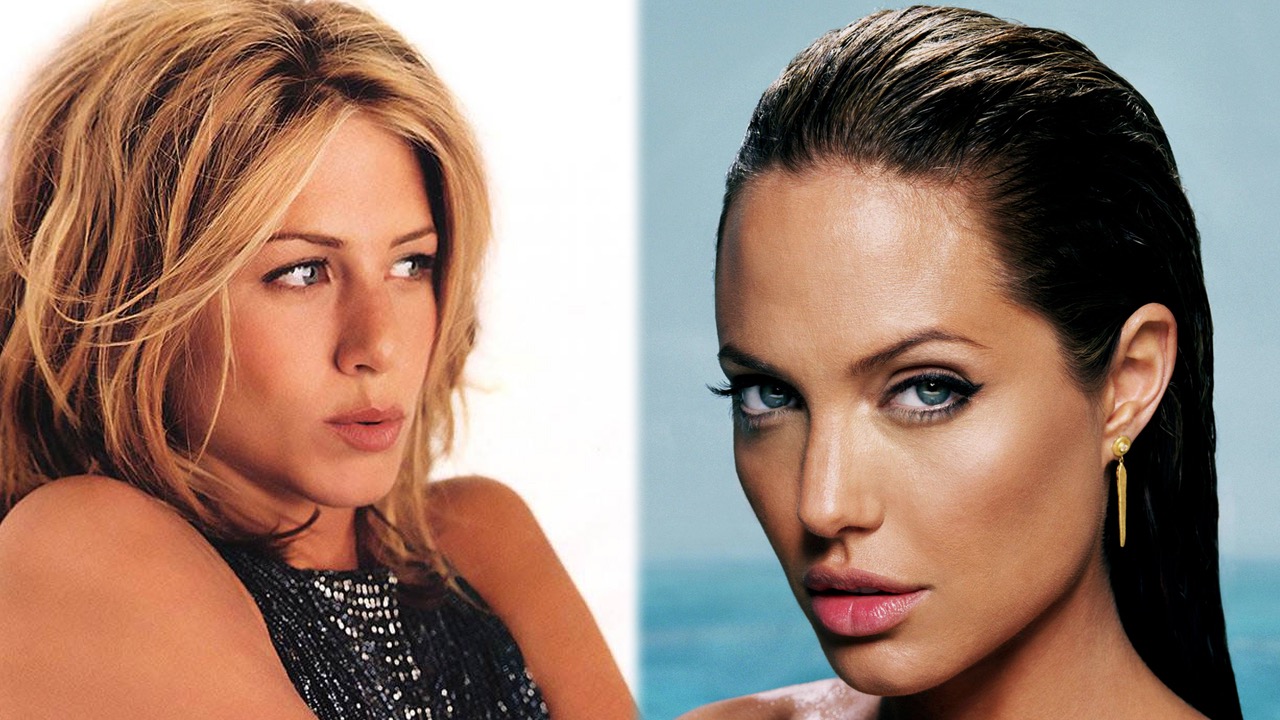 Both women have excelled in whatever they do when you talk of their careers. Jolie's work in "Tomb Raider" caught her lots of attention whereas Aniston was known for the hit TV series FRIENDS. Angelina is inclined more on the bold side and shown a lot of aggression in her movies whereas Jennifer has an image of a sweet, loving person and gets the same roles as her appearance suggests. Both women work splendidly in their departments.
6) Number Of Movies – Aniston's 50 Movies Vs Jolie's 55 Movies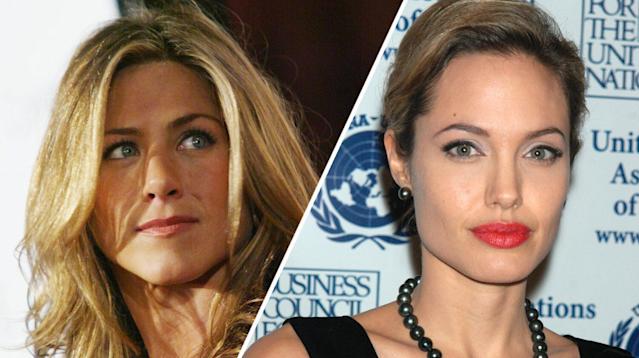 When it comes to a number of movies, Jolie did at least 55 movies till now that includes some of the amazing movies such as "Mr. and Mrs. Smith" (2005), "Maleficent" (2014), and more. On the other hand, the FRIENDS star, Jennifer Aniston did at least 50 movies starting her acting career at an early age. Her first major film role came in the 1993 horror-comedy "Leprechaun". After that, she gave many hits such as "The Iron Giant" (1999), "Mother's Day" (2016), "Dumplin'" (2018), and more. Apart from movies, she also did some famous shows like FRIENDS, and "The Morning Show".
7) Social Service – Aniston's Service For Children Vs Jolie's Service For Foreign Relations Council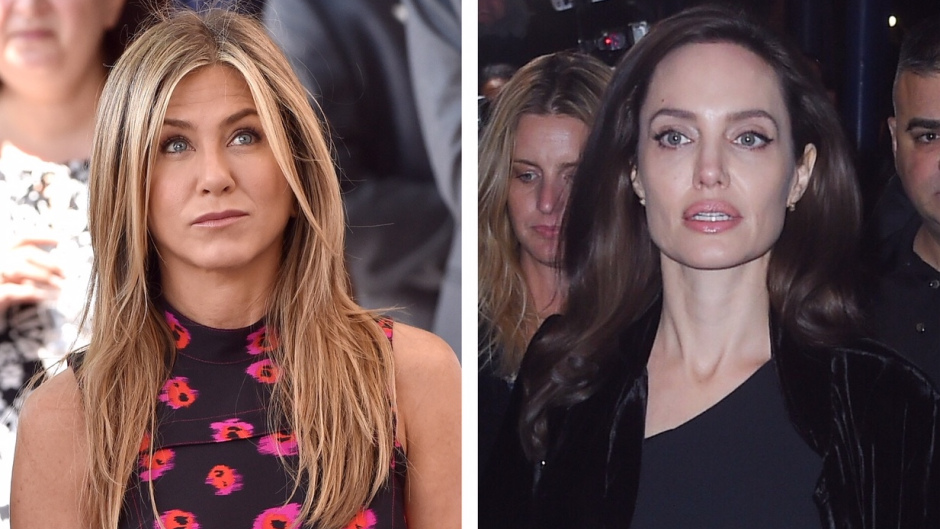 These two remarkable names of the industry, Angelina Jolie, and Jennifer Aniston are involved in causes that relate to humanitarian. They are devoted to it wholeheartedly. Aniston is known to be helpful towards children more and other cases such as bisexual, transsexuals', and homosexual societies whereas Jolie has been part of the foreign relations council and has helped various cases.
8) Thoughts About Each Other – Aniston Vs Jolie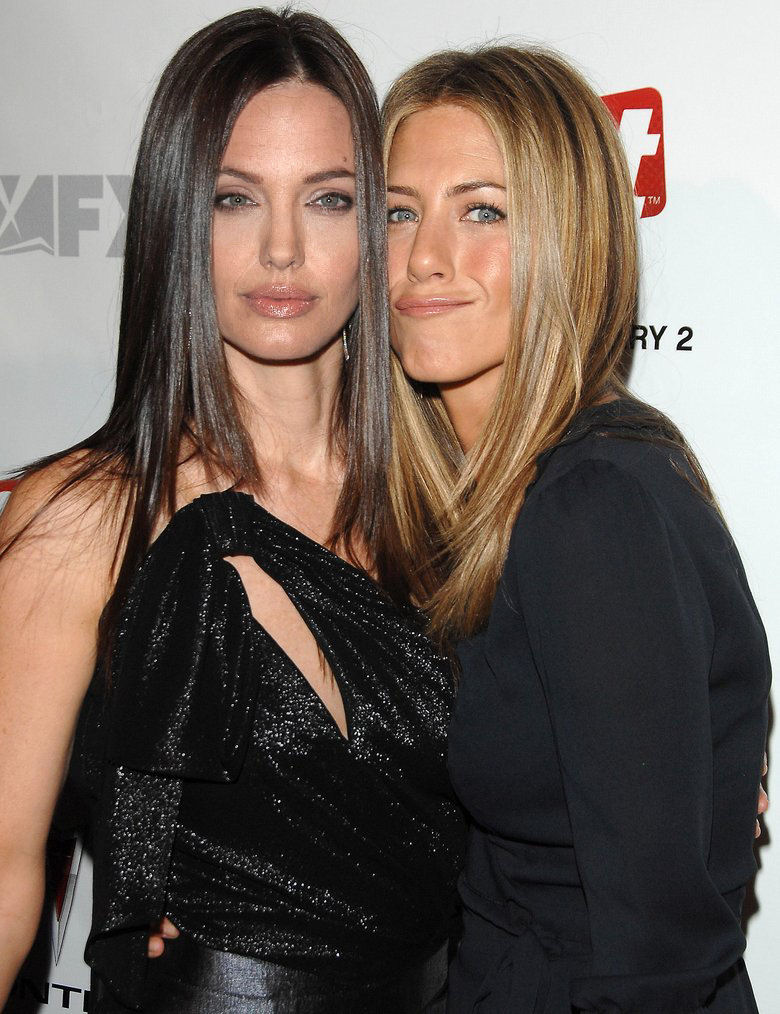 Jolie spoke about the start of her and Brad's relationship while speaking to Vogue in 2007 when she mentioned his marriage to Aniston and said, "I didn't know much about exactly where Brad was in his personal life." She continued, "But it was clear he was with his best friend, someone he loves and respects. And so we were both living, I suppose, very full lives."
In interaction with Vanity Fair, Aniston had recalled her first meet with Jolie where she mentioned that she spoke to Angelina ahead of her film with Pitt. She said, "Brad is so excited about working with you. I hope you guys have a really good time."
9) Brad Pitt's Thoughts About His Marriages To Aniston And Jolie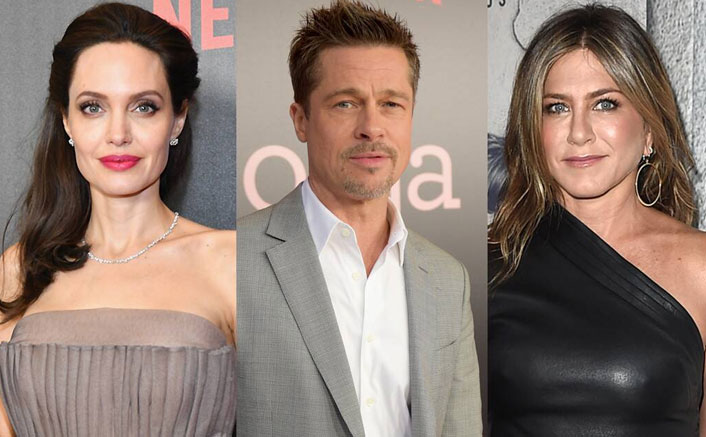 Until Brad Pitt fell in love with Angelina Jolie on the sets of their film "Mr. and Mrs. Smith", Brad Pitt and Jennifer Aniston were one of Hollywood's power couples. However, his relationship with Jolie didn't last long and they got divorced. After that, Brad underwent therapy. According to Entertainment magazine, that therapy has led him to the realization that he should have never left Aniston. He still considers Aniston the love of his life.
Even though both the couples have been separated, they both looked great together. However, as FRIENDS fans, we always want Brad Pitt and Jennifer Aniston to be together. It is been a long time that they have been separated but we still wish them to get back with each other. Well, when it comes to Angelina Jolie and Jennifer Aniston, they both are amazing actors as well as spectacular human beings.
So, who is your pick between Angelina Jolie and Jennifer Aniston? Tell us in the comments below.