For a decade and even now, FRIENDS is one of the most iconic TV shows of all time. Fans laughed along with the antics of the six people in it. We have seen the show revolve around the lives of these six characters, their romantic escapades, hangouts at Central Perk coffee shop, and their career adventures. From new fashion trends to new catchphrases, these characters introduced many things. But, have you ever thought that were any of these characters similar or different from the actors who played them?
Here's a comparison of the real-life actors from FRIENDS and their on-screen characters:
Jennifer Aniston – Rachel Green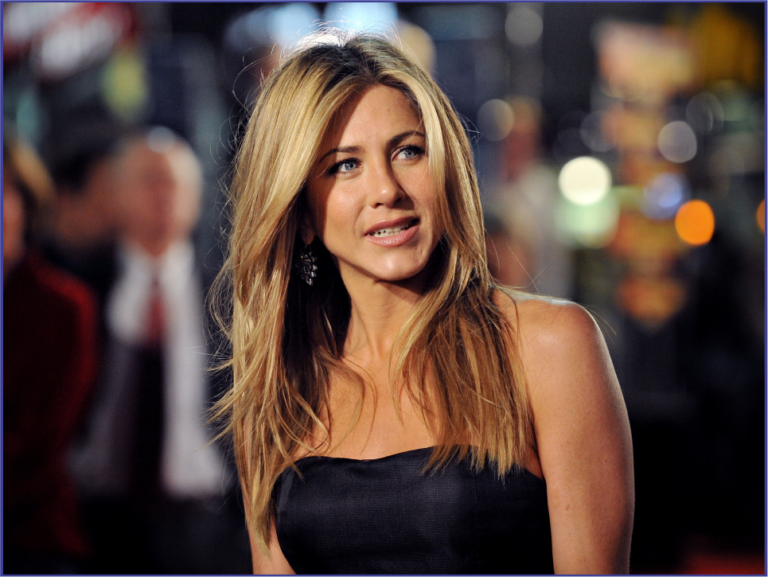 Jennifer Joanna Aniston is an American actress. With an uncredited role in the 1988 film "Mac and Me", she began working as an actress at an early age. While her first major film role came from the horror-comedy "Leprechaun", she was raised to fame with her role of Rachel Green in FRIENDS. Have you ever thought if Jennifer is similar to Rachel or different? Let's check it out:
1) Neither Are Best Drivers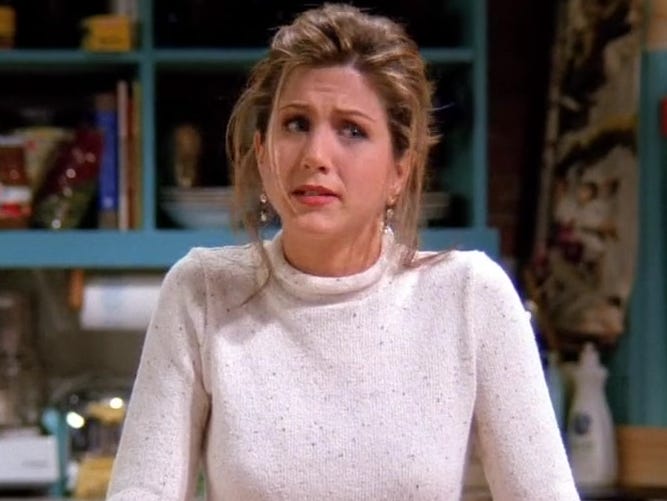 You won't remember Rachel behind the wheel much on the show. And whenever she did, it did not go quite well. Similarly, in real life, she is not an amazing driver either. When asked in an interview with Matthew Perry, he said that Jennifer is the worst driver in the history of drivers.
2) Sadly, No Baby For Jennifer Unlike Rachel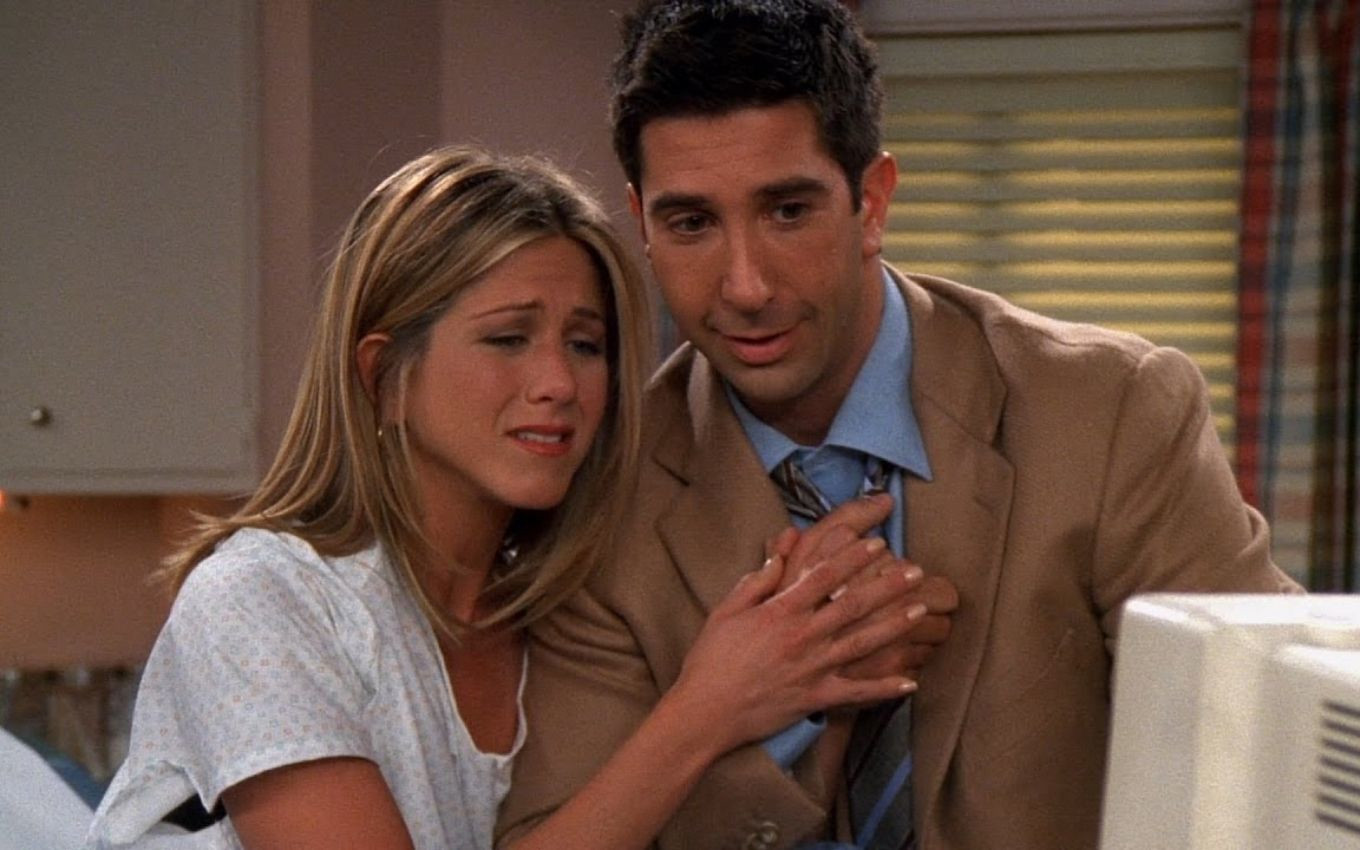 We all know that Rachel Green was the mother of Emma in FRIENDS. Even though it was unplanned, she wanted to keep it. However, Aniston in real life does not feel like having a baby. When she married Brad Pitt, all her fans wanted cute babies from them, but surely Aniston had different plans.
3) Jennifer Is A Fashionista Just Like Rachel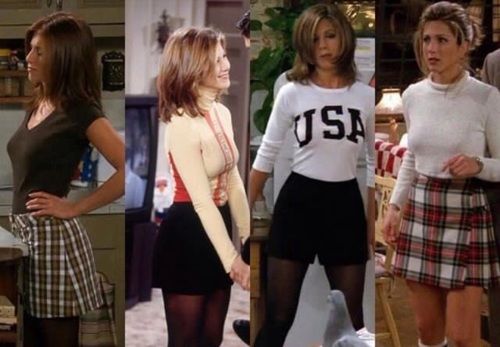 Rachel was in the fashion industry in FRIENDS and undoubtedly, the fashion icon for the entire world. Remember the episode "The One Where No One's Ready"? In that episode, while choosing the dress for Ross's event, she explained which dress will not look good on her. Exactly, in the same way, Aniston is a fashion icon in real life too. From a casual hangout to an award ceremony, she has the perfect taste for fashion.
Courteney Cox – Monica Geller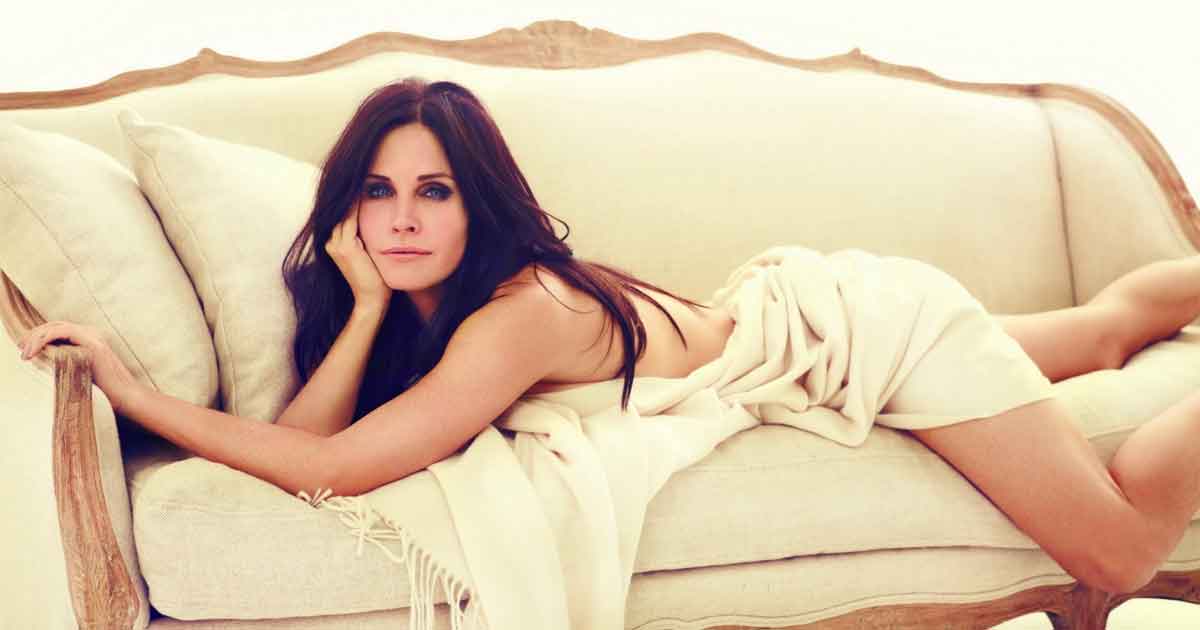 Courteney Bass Cox is an American actress and director. On the NBC sitcom, FRIENDS, she gained recognition for her starring role as Monica Geller. She even received seven Screen Actors Guild Award nominations for her role in this show and won one of them. Do you want to know if Monica Geller and Courteney Cox are the same? Let's see:
1) Monica Was Control Freak Like Courteney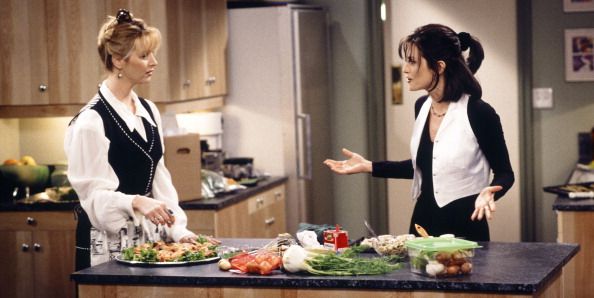 From vacuuming her vacuum in one episode to labeling everything in her apartment, Monica was a complete neat freak and obsessive about cleanliness. Little did we know that she is the same in real life too. Courteney is surely a freak when it comes to cleanliness. While she is not obsessive like Monica, but she is definitely a freak.
2) Monica Was A Great Cook And So Does Courteney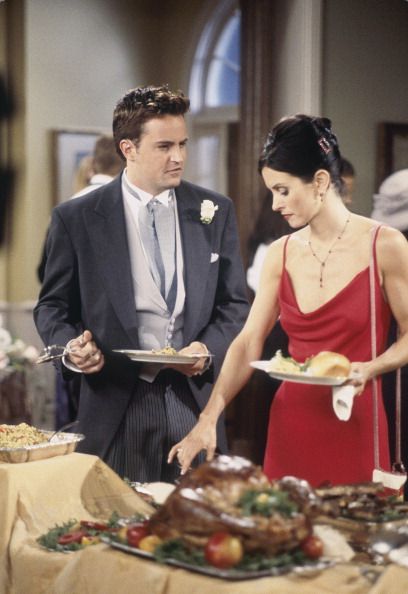 In the show, Monica worked as a chef. She was a host in the group and love to cater to people. However, if you have seen Courteney's videos on social media, you will know that she is a great cook too. She even shares her recipes with her fans. They can't be more similar to one another.
3) Monica Needed Everything Planned Unlike Courteney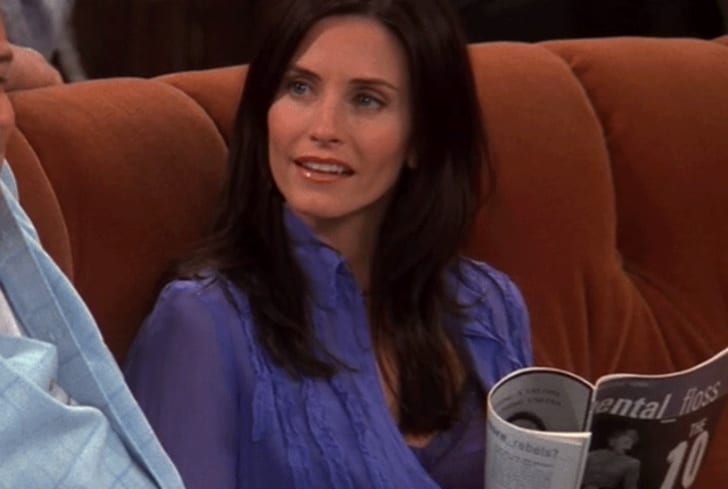 Do you remember Monica's wedding book which she made at quite a young age? Monica planned her entire wedding when she was a child and couldn't take it when she saw it falling apart. However, she realized the reality later. Unlike Monica, Courteney can do unexpected things and is really funny.
Lisa Kudrow – Phoebe Buffay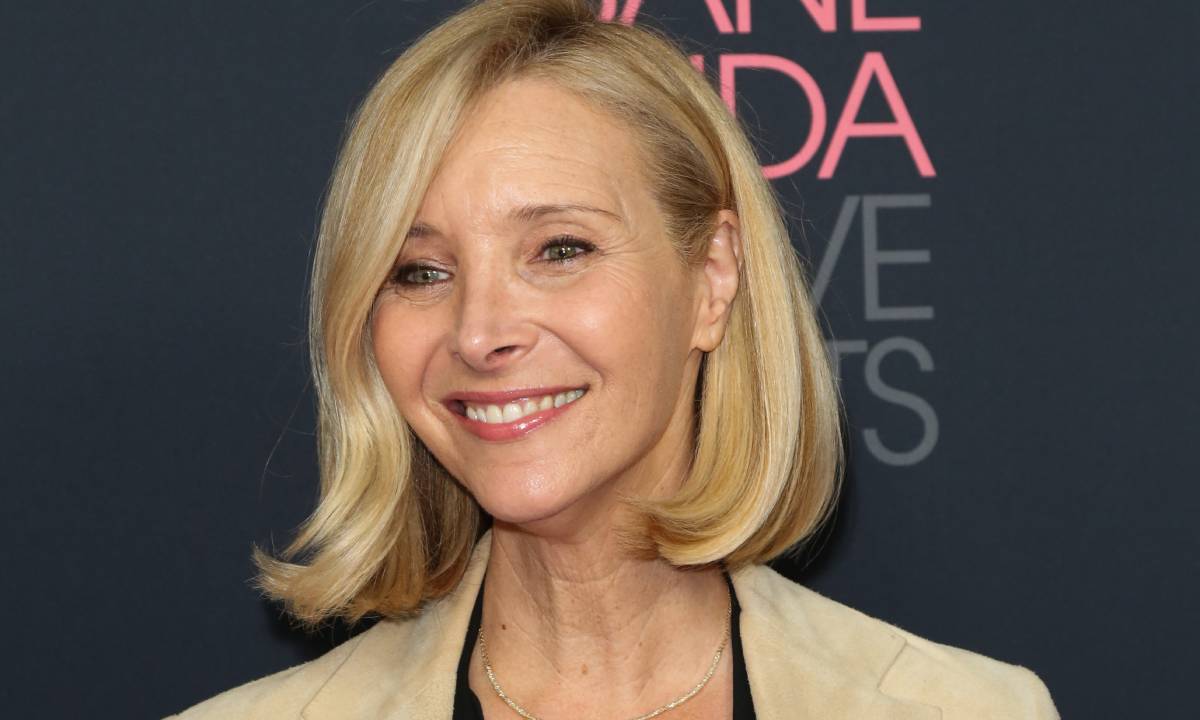 Lisa Valerie Kudrow is an American actress, writer, and producer. In the 1990s, Kudrow came to international prominence after making appearances in several 1980s television sitcoms. She started with portraying Phoebe Buffay in the American sitcom, FRIENDS. She received Primetime Emmy and Screen Actors Guild awards for her role in the show. Have you ever compared Lisa and Phoebe? Let's do it now:
1) Lisa Is Not Adventurous As Phoebe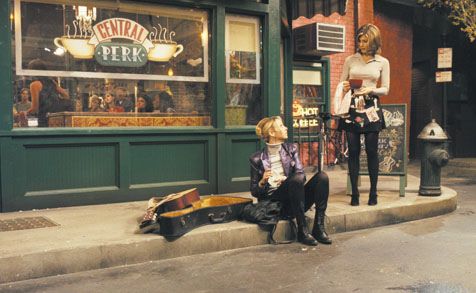 In the show, the life of Phoebe Buffay is like a roller-coaster ride. From her mother killing herself to the time she lived on the streets, her life was full of struggles and adventures. On the other hand, Lisa is not adventurous at all. She does not like to go on trips or do anything dangerous.
2) Unlike Phoebe, Lisa Hates Guitar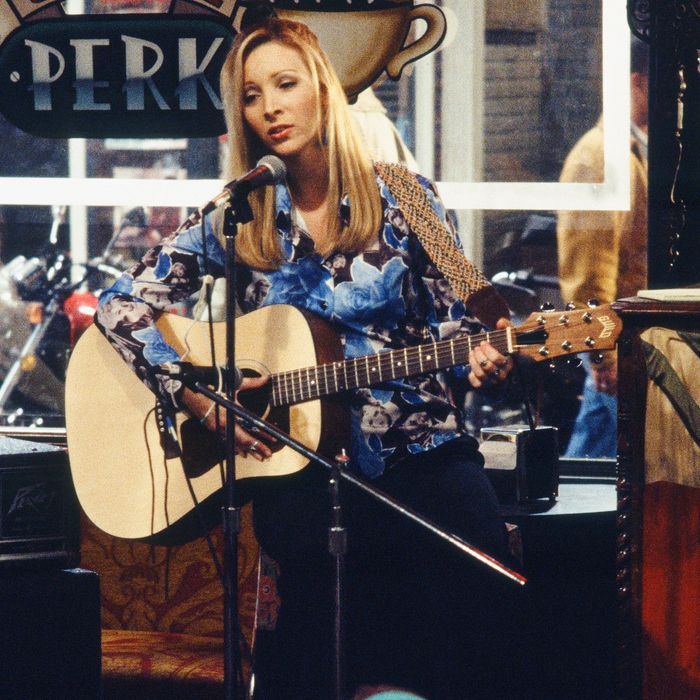 We all are aware of the love that Phoebe had for her guitar. In the initial seasons, from Central Perk to Monica's house, she always had a guitar in her hand. She also played in Central Perk. However, when it comes to Lisa, she literally hates playing guitar. She even suggested the producers use bongos in the show rather than guitar.
David Schwimmer – Ross Geller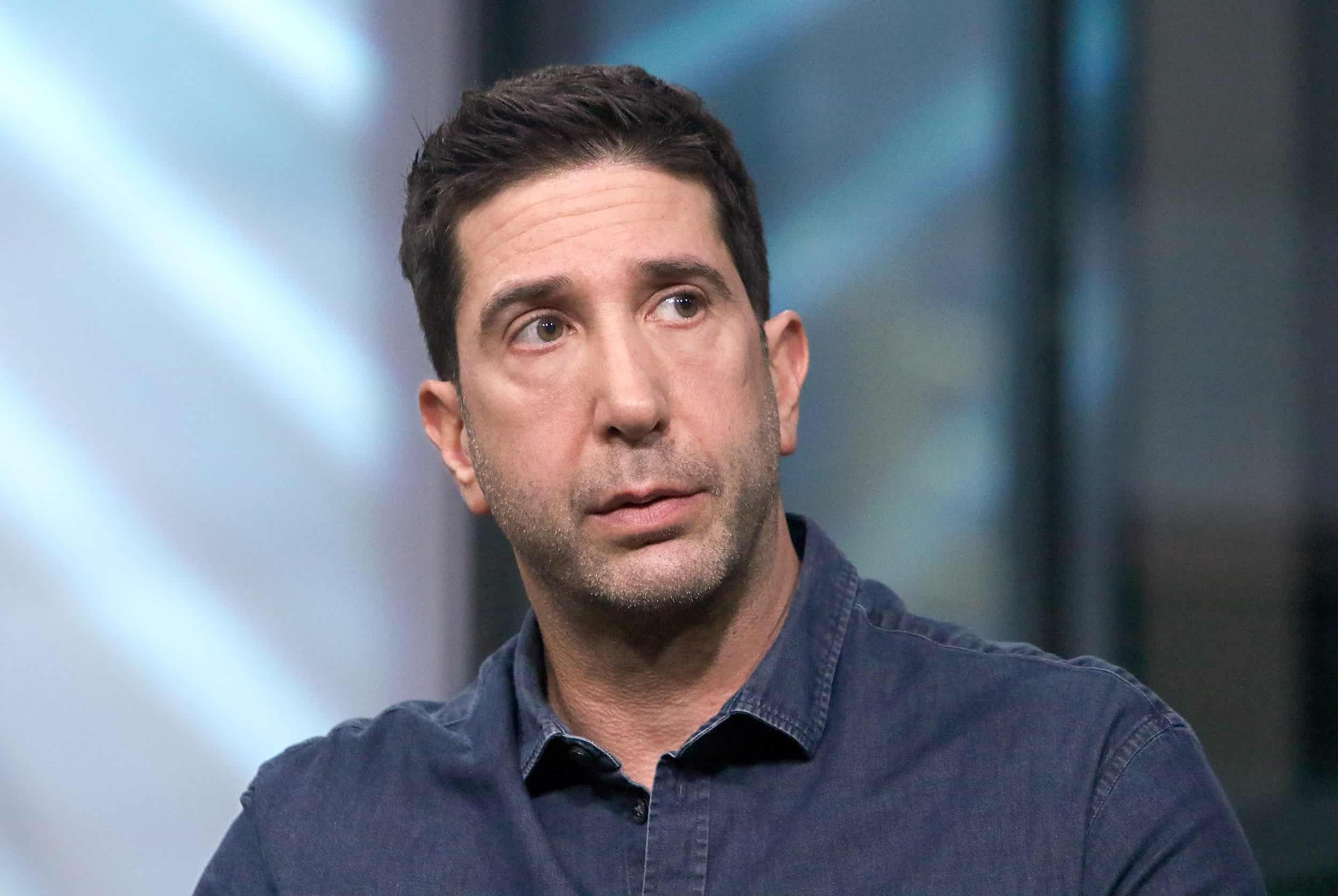 David Lawrence Schwimmer is an American actor, producer, director, and comedian. For playing Ross Geller in FRIENDS, he gained worldwide recognition. He received a Primetime Emmy Award and a Screen Actors Guild Award nomination for Outstanding Supporting Actor in a Comedy Series. Besides, do you think that David and Ross are the same? Let's check it out:
1) David And Ross Are Both Geeks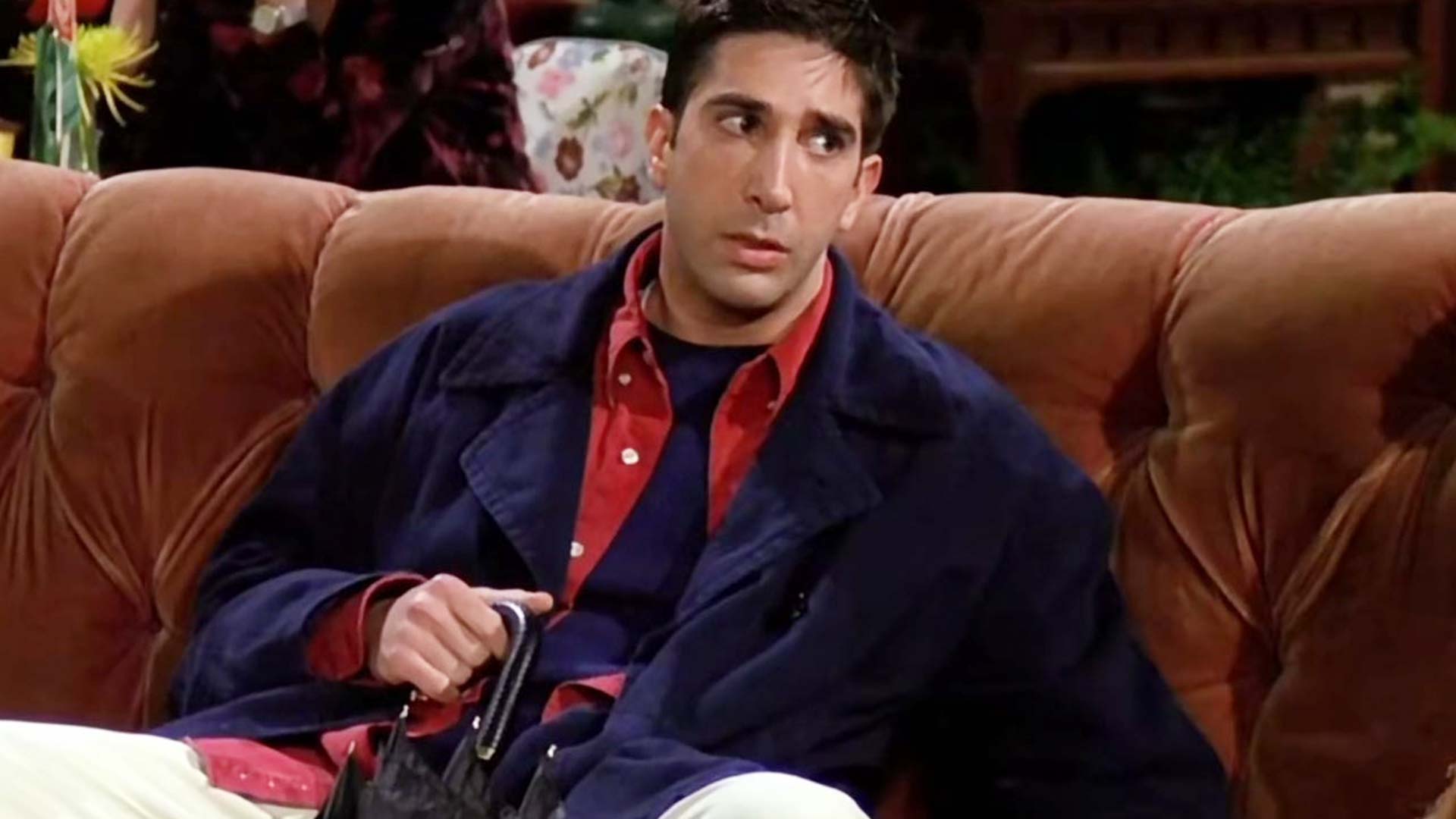 Yes, you heard it right! Both David and Ross are the geeks of the group. Among their friends, they each attended the most prestigious school. Ross got his Ph.D. from Columbia University and David went to Northwestern University.
2) Dancing Is In Their Blood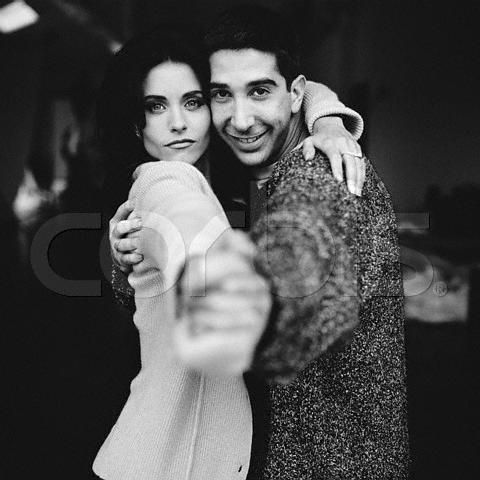 David claims that on his resume in college, he listed "dancing" as one of his special skills. He also mentioned that his wife enjoys his dance moves. If you remember, Ross once tried to make it as a dancer. He and Monica performed the infamous "routine" in the show. It was a choreographed dance from middle school.
3) They Both Have A Thing For Science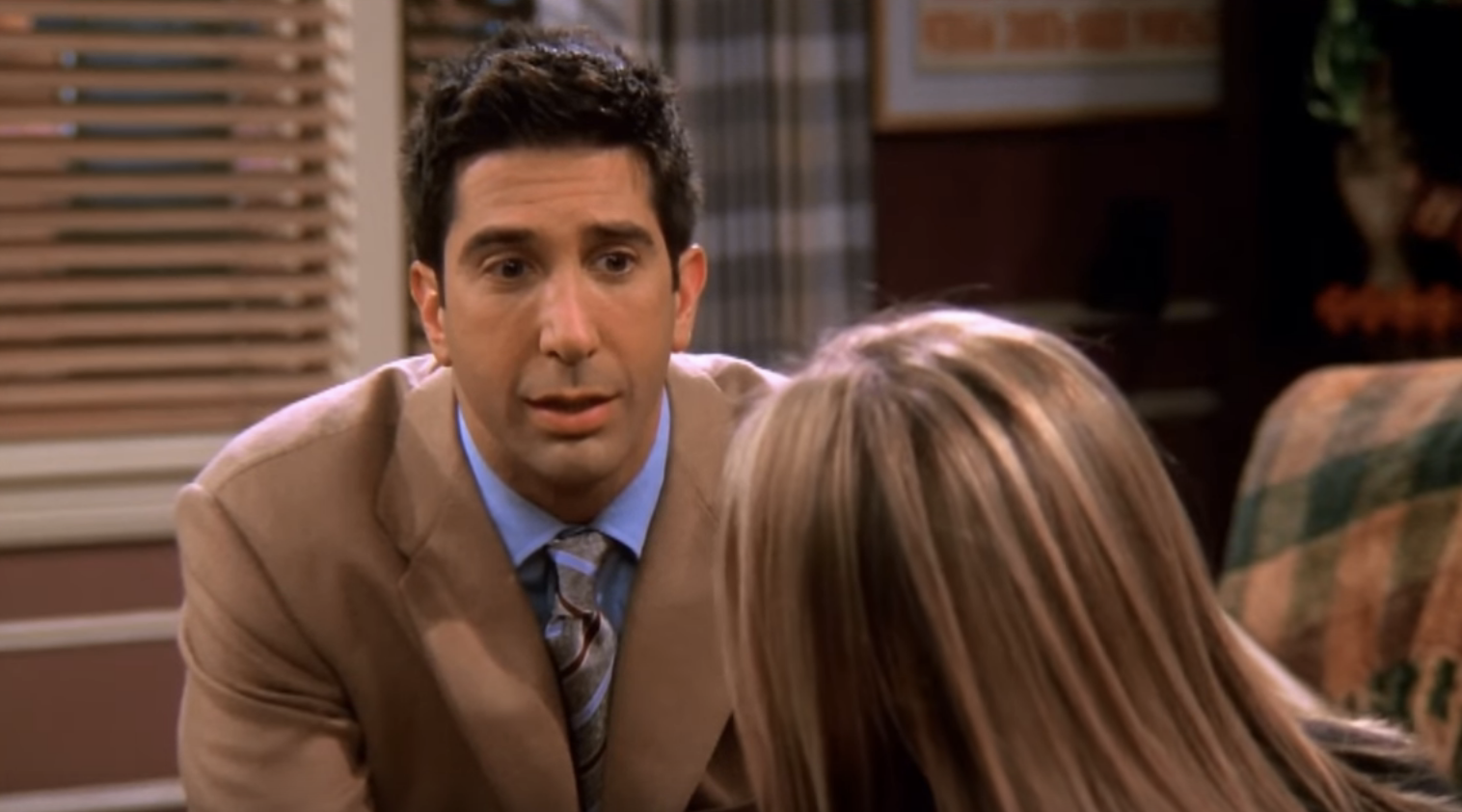 David was best at science and math in high school. He always thought that he would become a doctor. However, life had different plans for him. When it comes to Ross, he wrote a comic called "Science Boy" when he was young and later on became a paleontologist. Also, he almost planned on sending his daughter to science camp.
Matthew Perry – Chandler Bing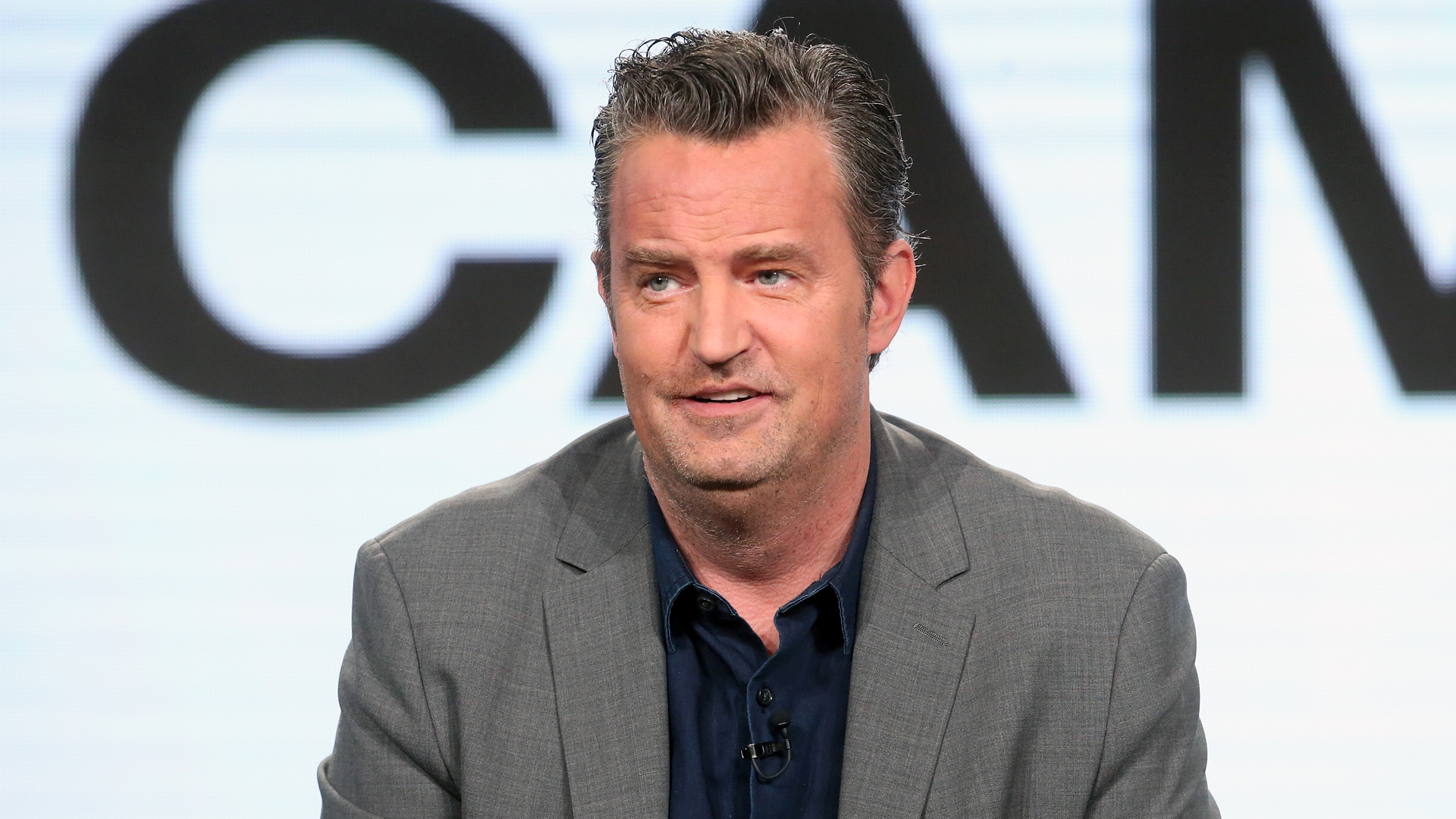 Matthew Langford Perry is a Canadian-American actor. Among all his performances, he is best known for his role as Chandler Bing on FRIENDS. For this role, he received many prestigious nominations. We all know Chandler was a funny and sarcastic character in the show, do think he is the same in real life as well? Let's check out now:
1) Both Are Awkward Around Women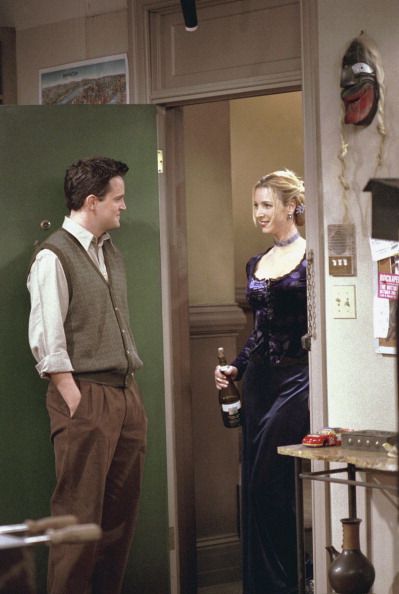 In the show, Chandler was always awkward around women. That is why he feared being alone his entire life. Fortunately, Monica came along and everything turned out great. In reality, Matthew told producers that he is quite awkward around women in real life. As a result, his character was also portrayed as himself.
2) Matthew Is As Funny And Sarcastic As Chandler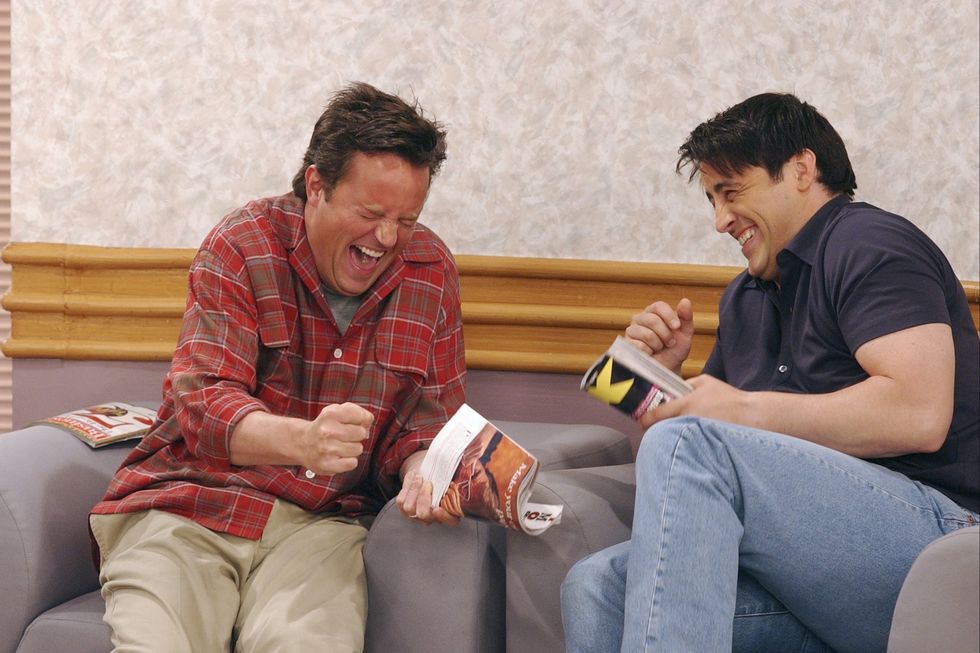 Chandler is known as the "Sarcasm King" around the world. His jokes, sarcasm, and one-liners are to die for. Similarly, Matthew is also a funny person. He has a knack for jokes and one-liners with him always. You can see his funny bones in various events.
3) Top Part Of Matthew's Finger Is Missing Like Chandler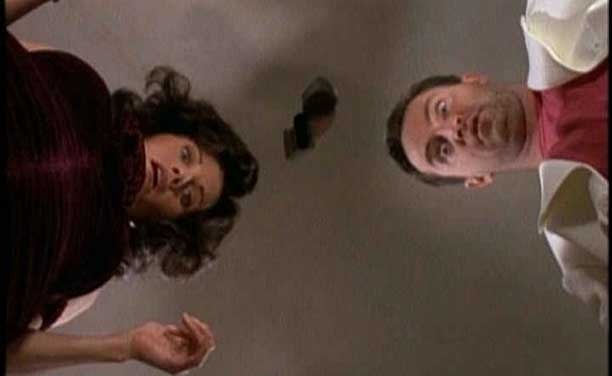 Do you remember the time when Monica accidentally dropped a knife on Chandler's foot at the Thanksgiving party and the top part of his toe was cut? Well, if you don't know, the same thing happened with Matthew as well. When Matthew was young, his grandfather accidentally closed a car door on his finger. That is why the top part of his right middle finger is missing.
Matt LeBlanc – Joey Tribbiani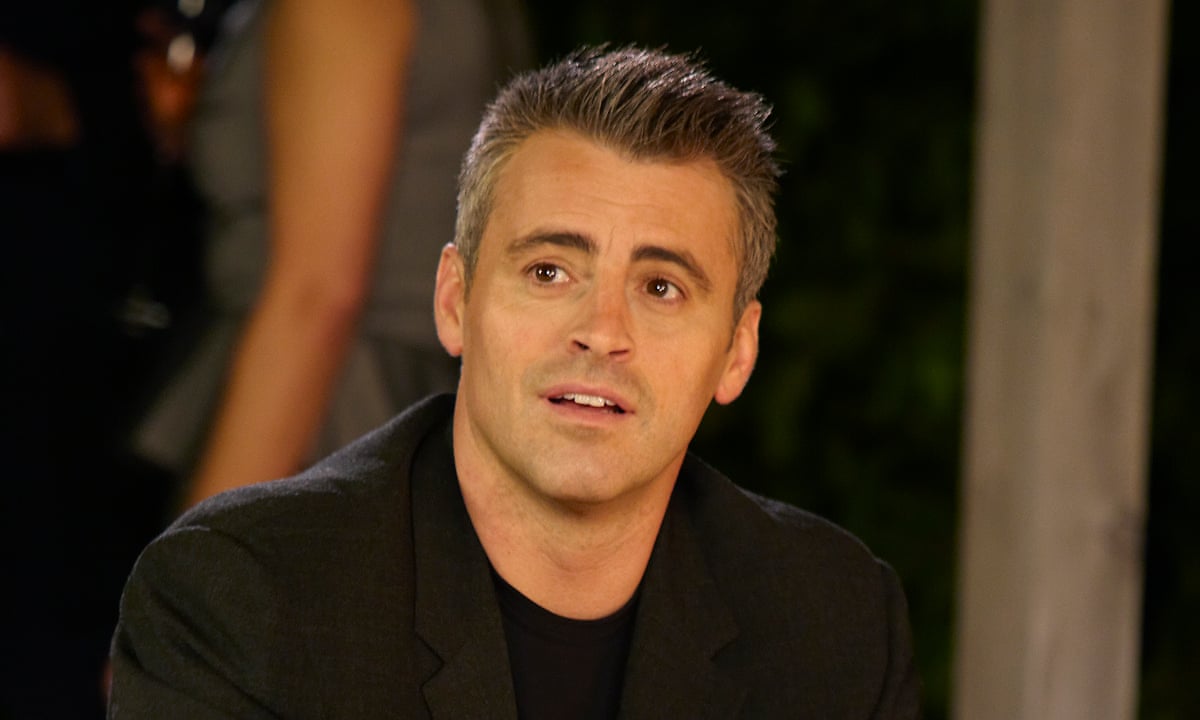 Matthew Steven LeBlanc is an American actor and comedian. With his portrayal of Joey Tribbiani in FRIENDS and in its spin-off series, he garnered global recognition. LeBlanc received three nominations at the Primetime Emmy Awards for his work on FRIENDS. Have you ever thought if Matt is similar to Joey or different? Let's check it out:
1) Both Were Broke Before Their Big Break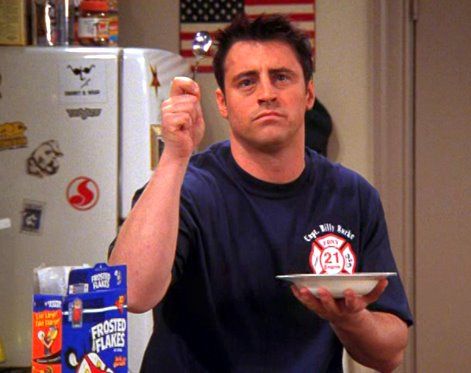 In FRIENDS, Joey is shown to be a struggling actor who was financially broke until "Days Of Our Lives" came on his way. Similarly, Matt only had $11 in his pocket when he auditioned for FRIENDS. However, after FRIENDS, he never looked back.
2) Matt Is As Funny As Joey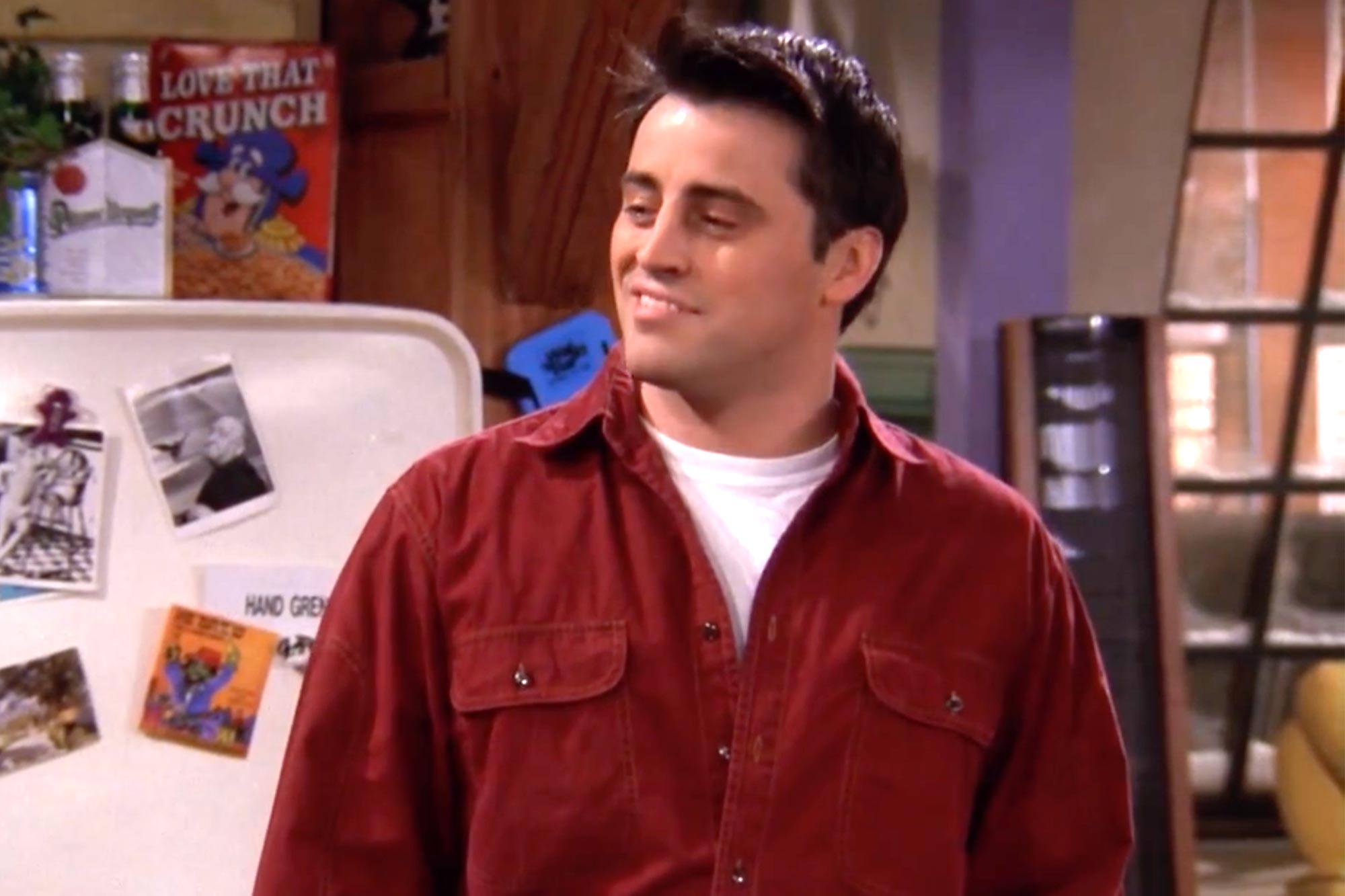 From his "How you doin'?" to "Joey doesn't share food", Joey was always charming and hilarious in his own way. His one-liners and perfect timing were spots on. Little did we know that he is a funny guy in real life as well. You can watch any of his talk show appearances or interviews, he was always charming and hilarious.