You would think Courteney Cox has it all as a successful TV and movie actress and with a beautiful daughter. However, to achieve her life-long ambition of becoming a mother, she went through too much pain and loss. Superstar Courteney Cox has graced our screens for years. From playing the neurotic Monica Geller on the popular sitcom FRIENDS to playing a divorced woman in her forties facing the challenges of life in 'Cougar Town', Cox has always entertained and amazed her fans.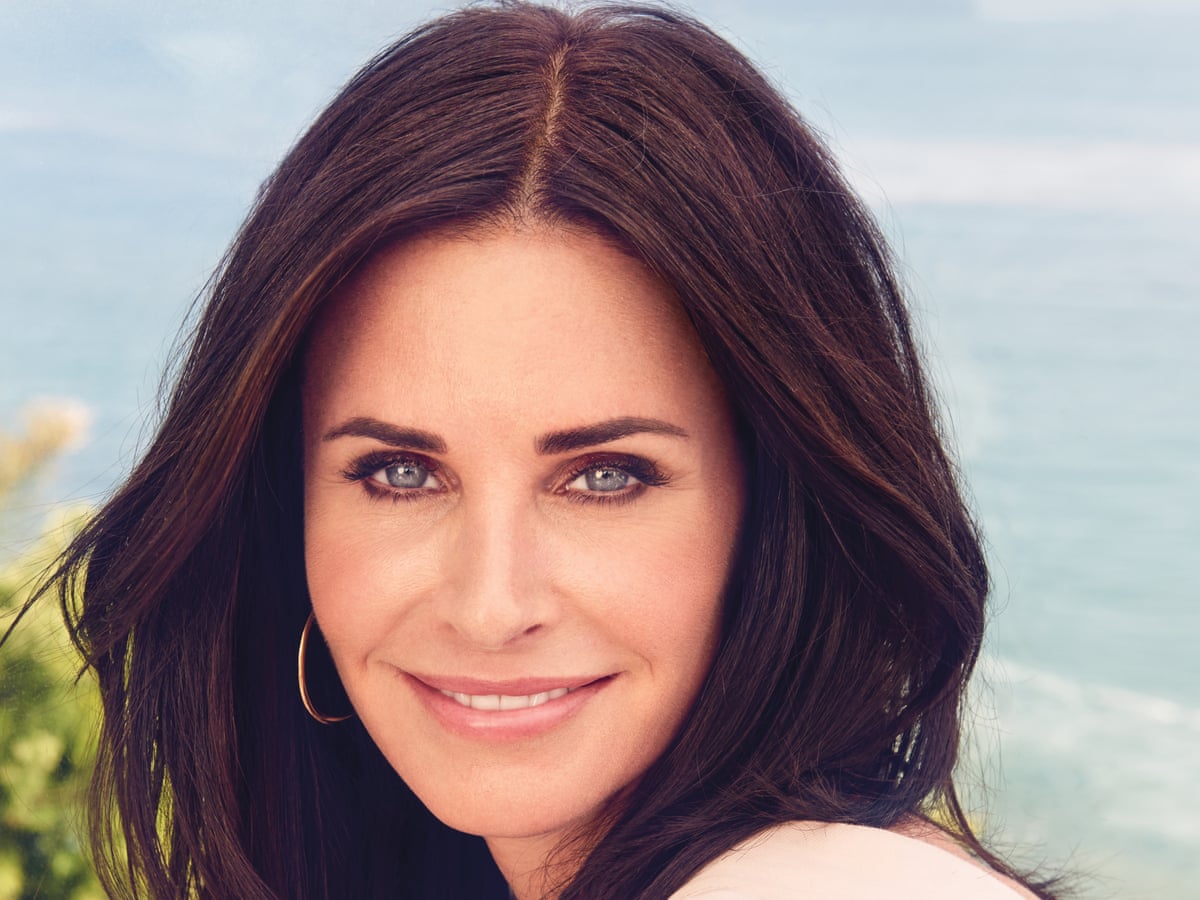 Being a mother has been something that Courteney has been desperate about from a very young age. In an interview, Cox said, "I used to want to have 8 kids. It was such a fantasy of mine when I was younger because my mother, who was an only child, had 4 kids." She continued, "Now, looking back, I don't how she did it. I think the baby part – like waking up early – is hard. Really hard, and I have nothing but admiration for her."
Even though Courteney Cox had a simple wish of becoming a mother, it wasn't easy for her to become one. Let's know about the problems Cox was facing while filming FRIENDS:
Cox's Struggle To Become A Mother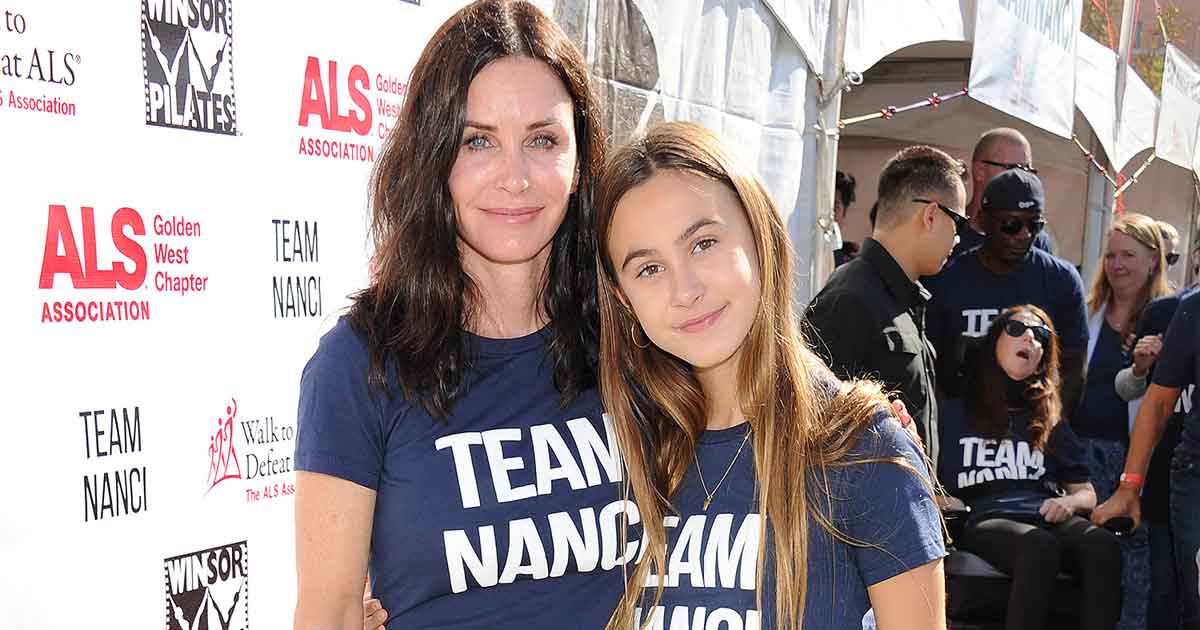 On FRIENDS, the characters Monica and Chandler struggled with fertility issues. The fictitious friends who turned into a couple, worked together to try and understand, just like many real-life couples, their problems with conceiving a child. Meanwhile, Courteney has always been very open about her private life off-screen. From her turbulent 10-year marriage with David Arquette to their many struggles with infertility, everything was like an open book of Courteney. Also, their journey echoed her FRIENDS character as well.
In 2003, in an interview with People magazine, Courteney said, "I get pregnant easily, but I have a hard time keeping them!!" Cox and Arquette went through multiple miscarriages and failed fertility treatments. Later, they found out that Courteney was in fact, suffering from Antiphospholipid Syndrome. It is a disorder that causes blood clotting and eventual pregnancy loss.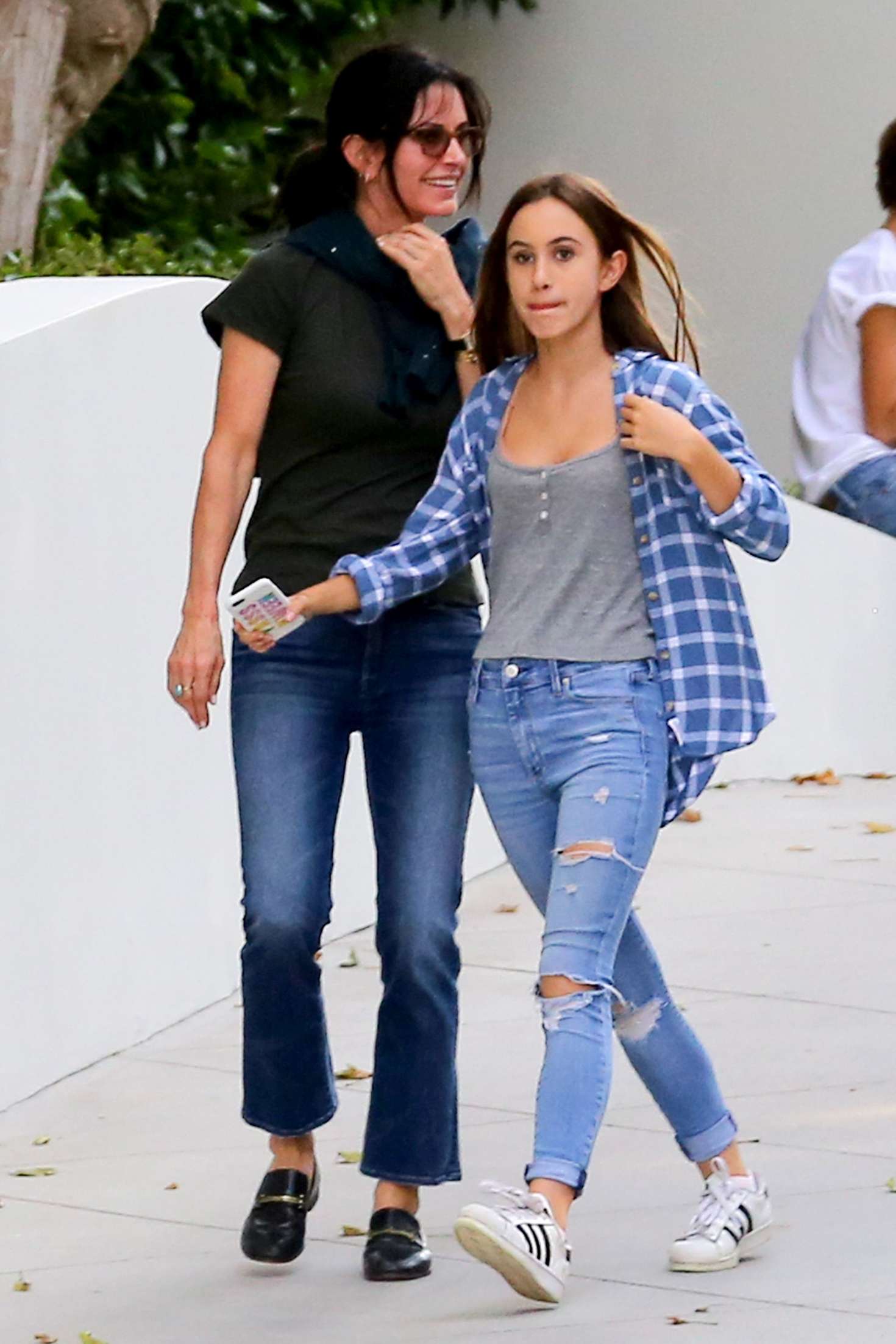 In an interview with Barbara Walters, the couple openly discussed how they hoped that their child would have Courteney's "strength and beauty" and David's "creativity and mind". However, they were willing to also consider adopting a child. At that time, Courteney said, "I really want David's genes so I think I would try a surrogate before adoption."
When Courteney turned 39 years old, the couple announced that they would try IVF one last time. Even though they knew that the time was not in their favor, they still wanted to give it a shot. Courteney told People magazine, "It's a well know fact that after a certain age you have a much less chance with this kind of fertility treatment working."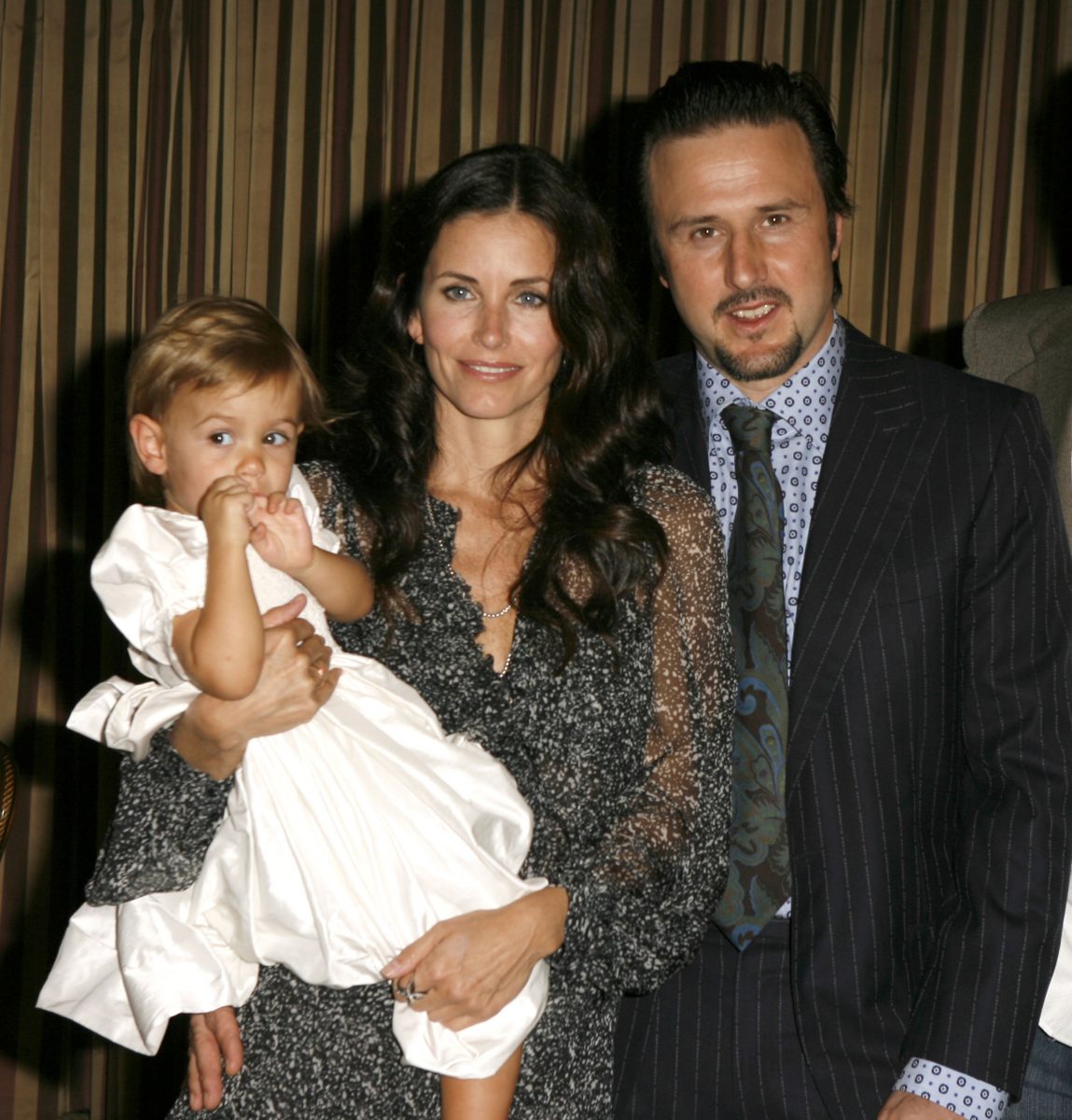 Fortunately, Courteney fell pregnant after their announcement, and this time it was a success. The ecstatic couple welcomed their daughter, Coco Riley Arquette on June 13th, 2004 into the world.
Interestingly, the came of their daughter came from a compromise between her and David. Courteney wanted to call her daughter Courteney Cox because of her southern routes. However, David is half Jewish and they do not name a child after a living relative. As a result, they opted for the nickname Courteney's friends had for her mother. They called her Mama Coco.
Courteney Struggles While Shooting Rachel's Birth Sequence In FRIENDS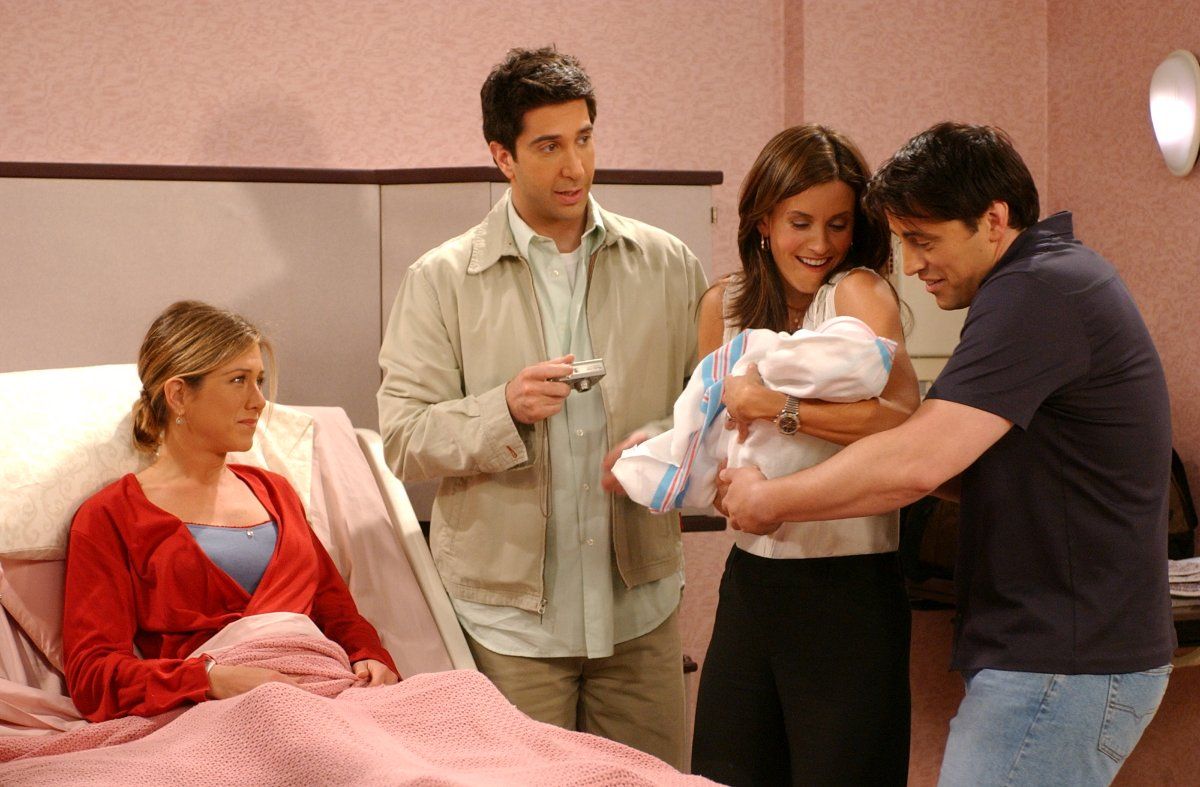 The difficulty in starting a family was the common factor in her real and reel life. In an interview with NBC, Courteney opened up about going through a rough time after she had multiple miscarriages in her personal life. She also spoke about the challenging time on the show as at the same time, Rachel's birth sequence was filming. She said that it was hard to shoot the sequence where Jennifer Anniston's character Rachel Green was giving birth.
She said, "Sometimes, like I remember one time I just had a miscarriage and Rachel was giving birth. It was like that same time. Oh my God, it was terrible having to be funny." While talking, she also revealed that she went through seven miscarriages before she had her daughter, Coco. She said, "I had a lot of miscarriages, and I don't think that's something that people shouldn't talk about." She continued, "Because, it was unfortunate but it happens. I just think it's important to get things out there so people can realize they're not alone." Fortunately, during the show's final season, Cox was pregnant with her daughter and when Coco was born, Jennifer became her godmother.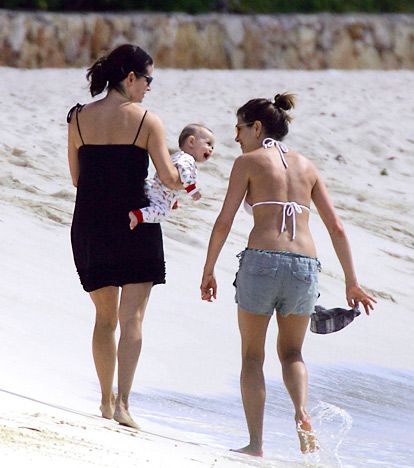 Coco is now a lively seventeen years old beautiful girl. Courteney has never hidden the fact that she struggled with motherhood. She also confessed that the birth at such a late age and all the fertility treatments took their toll on her figure. She had a baby at the age of 40 and she cannot believe it. She said, "Things only get harder the older you get."
The couple was planning for the second baby but unfortunately, David and Courteney spilt in the year 2010. However, this has done nothing to dampen the bond between them and their daughter. They share the custody of Coco and remain best friends for life. Courteney said, "No matter what happens in our future, he will always be my very best friend." Meantime, both she and David are loving being parents to little Coco.