FRIENDS ran for the 10 successful seasons from 1994 to 2004. This iconic show starred Lisa Kudrow (Phoebe Buffay), Matt LeBlanc (Joey Tribbiani), Jennifer Aniston (Rachel Green), Courteney Cox (Monica Geller), Matthew Perry (Chandler Bing), and David Schwimmer (Ross Geller). Throughout its run and even after that, the show won a huge fan following with its relatable storylines, romantic arcs, and hilarious dialogues. During its glorious runtime, FRIENDS featured a who's who of A-list guest stars. However, the show's celebrity reach did not end there. Stars from every arena have shown and confessed their love for the show in all these years.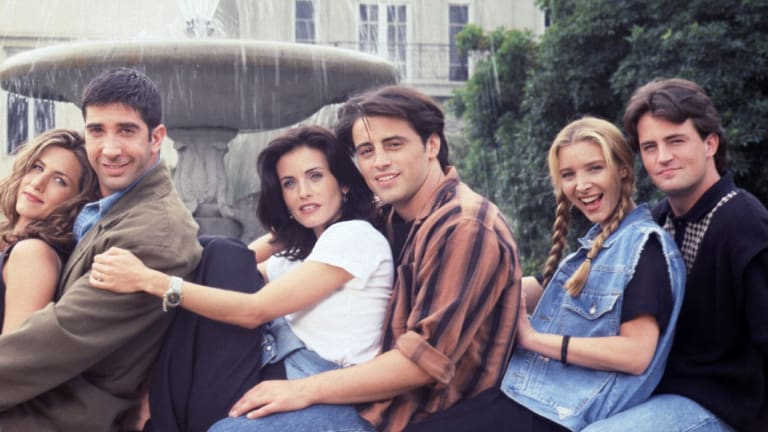 Few viewers tuned in as the show aired on NBC, and some watched it via DVD box sets, cable runs, and for nowadays, streaming platforms. The show was so much loved by the fans that they wanted a reunion of the cast. HBO Max announced in February 2020 after years of speculation and demand for a reunion that the members of six main cast would film an unscripted special that would drop in May 2020. However, the reunion got delayed because of the coronavirus pandemic, and it eventually premiered in May 2021.
For the reunion special, the core cast Jennifer Aniston, Courteney Cox, Lisa Kudrow, David Schwimmer, Matthew Perry, and Matt LeBlanc returned to the original sound stage, that is Stage 24 of the Warner Bros. Studio. In this studio, almost the entire show was filmed. In the special, the former costars read lines from old scripts. Also, they played a famous trivia game from season 4's episode "The One With the Embryos". This game enjoyed visits from past guest stars such as James Michael Tyler, Elliott Gould, Tom Selleck, Maggie Wheeler, Christina Pickles, and Thomas Lennon.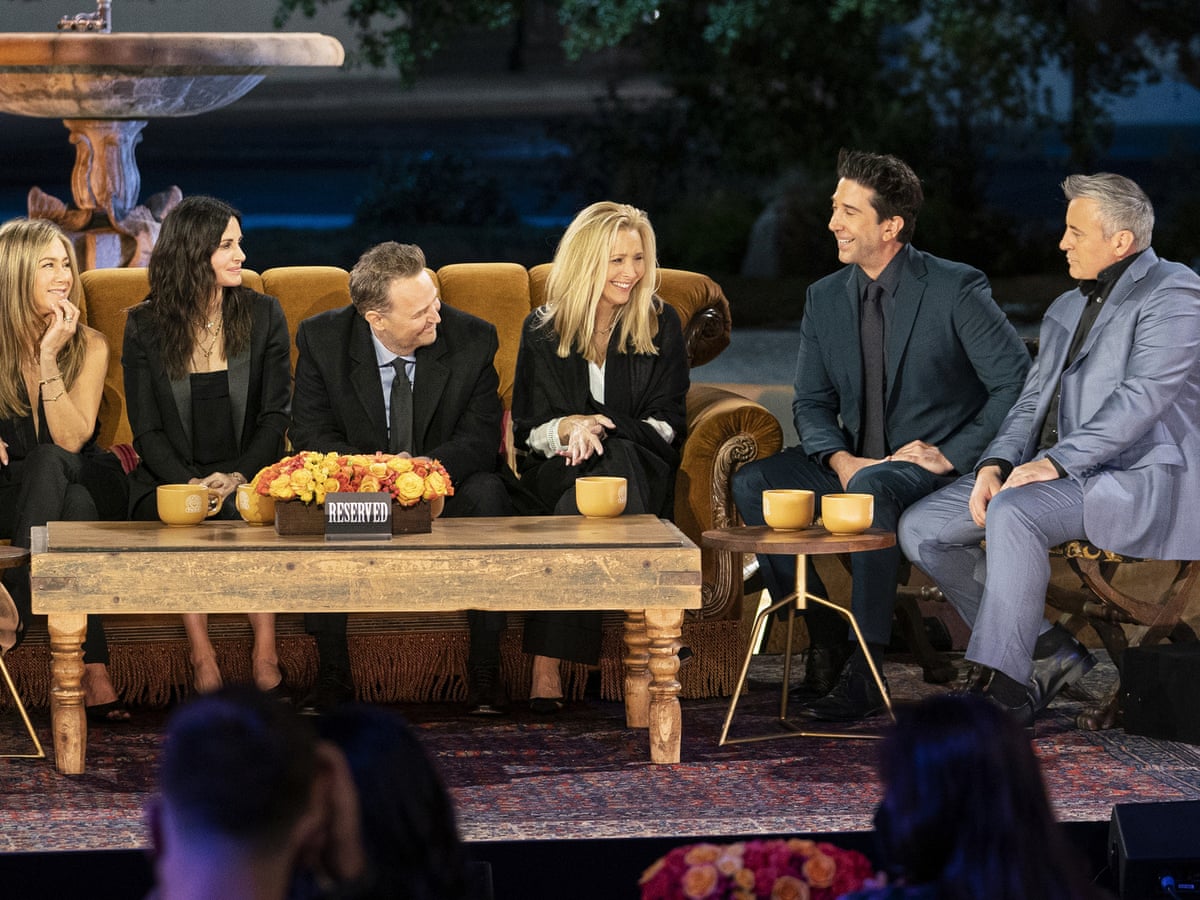 Even some of the megastars also joined the reunion special to express their ultimate love for the show such as David Beckham, Lady Gaga, Kit Harington, and more. In an interview with Entertainment Tonight, Lisa said, "It was really thrilling, a little intimidating, and then thrilling because they like FRIENDS so much." Even though fans would be thrilled to see them again, they made it quite clear that this reunion will be a one-time thing only. During the reunion, Courteney explained, "This will really make me cry but this will be the last time that we're ever asked about the show as a group, that we will do this. We're not gonna do this again in 15 more years."
In the reunion and even earlier also, Lisa also shot down the idea of going through the lives of their characters again. She said, "That's all up to creators Marta and David, and I once heard them say, and I completely agree that they ended the show very nicely, everyone's lives are very nice. They would have to unravel all those good things in order for there to be stories." She also admitted, "I don't want anyone's happy ending unraveled."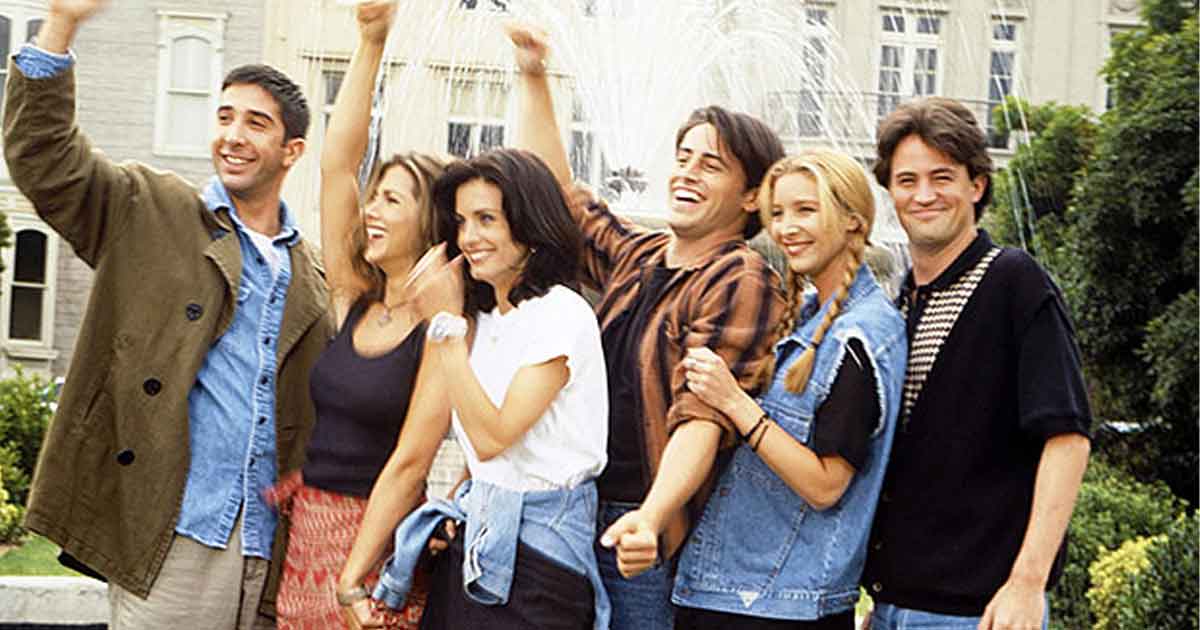 However, whether they make it or not, we still love them, their characters, and the show. Not just us, but the celebrities are also quite intrigued by FRIENDS and love to watch it whenever they get free time. So, here are some celebrities who love FRIENDS and can watch it again and again. Could they BE anymore obsessed?
Mariah Carey
Carey's tribute to Aniston's television character and her iconic hairdo came after the highly anticipated FRIENDS reunion special. She showed off her past attempts at "The Rachel" look from FRIENDS and got a reply from Jennifer Aniston. Mariah took to her Instagram to share a throwback photo where she recreated Aniston's famous hairdo of Rachel's character. Carey could be seen in the photo performing on stage with wavy locks that are seen up in a half-ponytail. She captioned her post, "#FBF A sad attempt at the Rachel hairdo #friends." She even got a reply from Jennifer Aniston who wrote, "LOVE IT," in the comments.
View this post on Instagram
Kaley Cuoco
The "Big Bang Theory" star, Kaley Cuoco began weeping as David wandered around one of the old sets in the FRIENDS reunion. She said as she waved away the tears, "I don't think I can watch this, it's just started." She joked in the caption: "2 mins into the Friends reunion show @HBOMAX." She also added a crying sticker to her post. She remarked on how she was already so emotional seeing the cast come together again.
Charlie Puth
Charlie Puth proved that he is one of the biggest FRIENDS fans on several occasions. Firstly, he celebrated the show's 25th anniversary with Lisa Kudrow and Courteney Cox. He posted up fireside with Cox and Kudrow, alongside director/producer Judd Apatow on Instagram while celebrating the anniversary.
View this post on Instagram
Again it happened when Ellen DeGeneres introduced Charlie to yet another FRIENDS cast member, Jennifer Aniston. Charlie offered to "do all the new music" and sing the new version of the theme song with DeGeneres when Ellen brought up the possibility of a FRIENDS reboot.
View this post on Instagram
He also quizzed on FRIENDS trivia in October 2019 Billboard video. He did so well that he won the Geller Cup. He also gave his best renditions of the show's seminal theme song by The Rembrandts' "I'll Be There for You" and best renditions of Lisa's character "Smelly Cat".
Selena Gomez
In January 2020, the Disney Channel alum took her appreciation for the series to a whole new level when she interviewed Aniston on "The Ellen DeGeneres Show". Selena said, "Rachel was my life! I cried when the whole season was over." She continued, "but what made me so happy is now people my age and everyone else is just obsessed and it just makes me so happy for you and for the show because it's iconic."
To this, Jennifer replied, "You've always been so sweet. You really are a genuine fan. It's amazing. We've known each other for years. You've been to my house, we've had pizza. A girl after my own heart."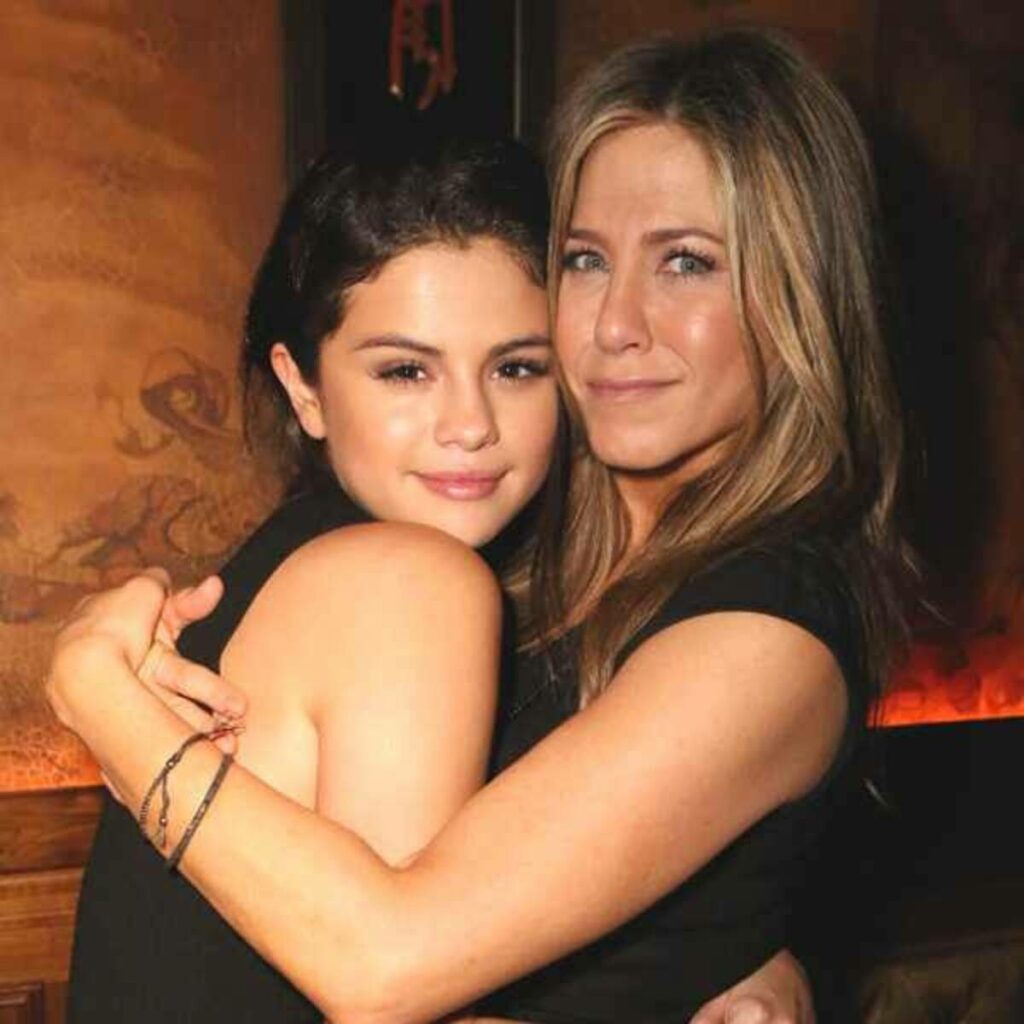 Kaitlyn Bristowe
In October 2019, Kaitlyn and her ex-boyfriend, Jason Tartick dressed up as Rachel (Jennifer) and Ross (David) for Halloween. The Bachelor Nation members recreated a scene from the second half of the show's fifth season finale, titled "The One In Vegas". They portrayed an intoxicated Ross and Rachel exit a chapel after getting married. She shared the video on Instagram and captioned, "Hello, Vegas? We would like more alcohol." The characters also drew on each other's faces.
View this post on Instagram
Celebrities Who Joined FRIENDS Reunion
The famous soccer player David Beckham revealed that he watches FRIENDS when he is away from his wife, Victoria Beckham, and their children, Romeo, Cruz, Brooklyn, and Harper. He said, "You know, I travel a lot and I'm always in hotels, I've always got downtime. When I'm missing the kids, when I'm missing the family, I put on FRIENDS because it makes me smile." He also added that he is "a clean freak" like Monica and his favorite episode is "The One Where No One's Ready" from season 3. He admitted, "It's one of those episodes that when I'm away and I'm feeling a little bit low, I put it on and it makes me smile. Almost to the point of crying."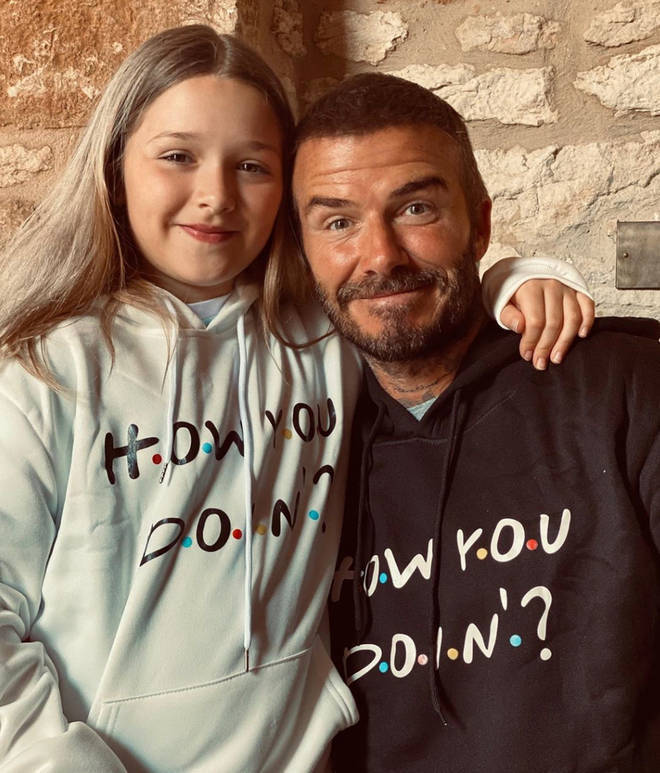 The "Game Of Thrones" alum, Kit Harington also joined the reunion because of his love for the show. He considers himself a Geller. He said, "I can't quite be specific about which one, but I know I'm part of the Geller family. I'm incredibly anal, I'm neurotic as hell and I wear overly tight trousers." He also revealed that his favorite episode is season 5's "The One With the Cop". He also applauded the cast's mastery of physical comedy in the famous "pivot" scene.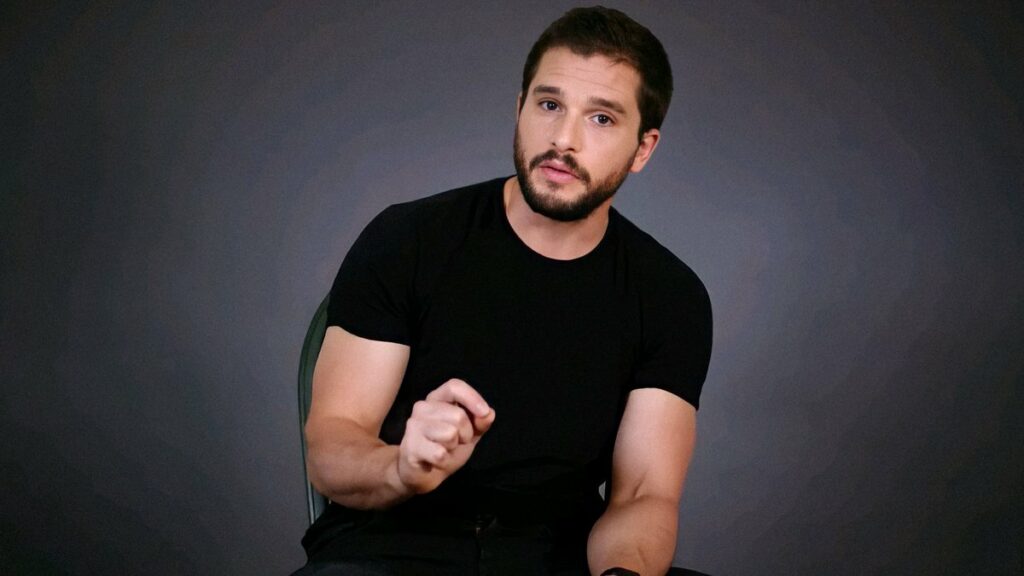 Not just these celebrities, but also the famous Korean boy band, BTS declared their love for the series in the reunion special. RM (Kim Nam-Joon) said, "My mom bought me the DVDs of the whole series when I was in elementary school. FRIENDS really had a big hand in teaching me English, and the show really taught me things about life and true friendship."