As the much-awaited reunion special episode of the FRIENDS has scored four Emmy nominations this year, fans of the iconic sitcom FRIENDS have a reason to rejoice. The FRIENDS Reunion Special episode was released on HBO Max in May this year. It has received an Emmy nomination in the category of "Outstanding Pre-recorded Variety Special Episode". The other three categories in which the reunion special show received an Emmy nomination each include "Production Design", "Lighting", and "Directing". The cast of FRIENDS is on cloud 9, just like their fans. Jennifer Aniston, Matt LeBlanc, Courteney Cox, Lisa Kudrow, and David Schwimmer expressed their excitement on social media about the Emmy nominations.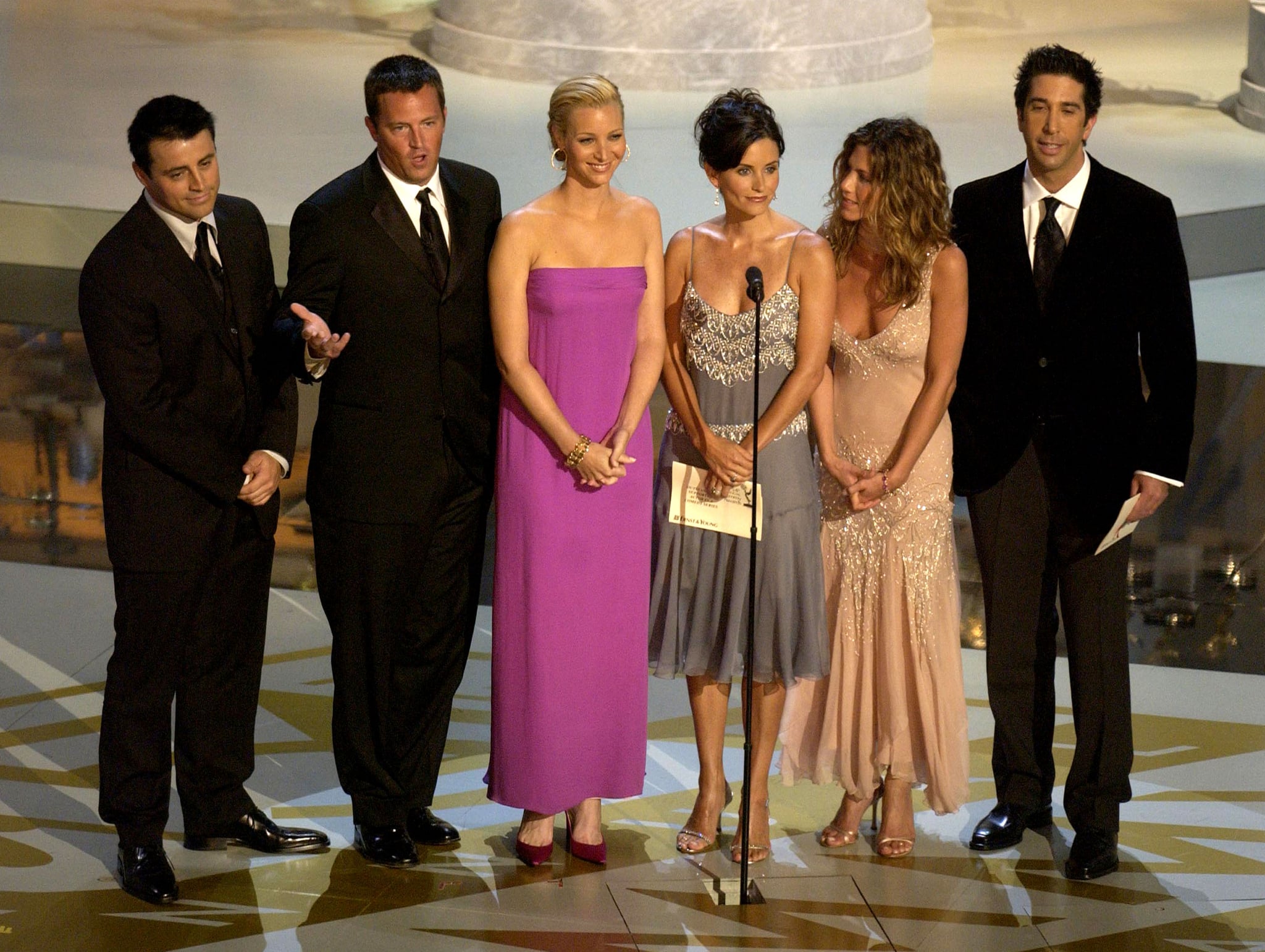 The only FRIENDS star to have never received an Emmy nomination, Courteney Cox expressed gratitude to the "Academy for the honor". To show her excitement, she shared a picture on Instagram from the set of the reunion special episode of the show and wrote, "The one where we are incredibly grateful to the Academy for this honor and especially thankful for Ben Winston and his entire team for their outstanding achievement."
Check out Courteney Cox's Instagram post here:
View this post on Instagram
While congratulating the director of the reunion special episode, Ben Winston, Lisa Kudrow also shared a picture from the set of the show. Lisa Kudrow wrote in the caption, "Congrats to Ben Winston and #friendsreunion for 4 Emmy nominations! Thank you academy."
Take a look at Lisa Kudrow's Instagram post here:
View this post on Instagram
Matt LeBlanc also expressed gratitude for the nominations. He shared a picture from the reunion episode as well and wrote in the caption, "Thank you Academy and congratulations to Ben Winston. We're all very grateful. It was so much fun. #friendsreunion."
Here is Matt LeBlanc's Instagram post:
View this post on Instagram
On the other hand, Jennifer Aniston shared a post by Ben Winston on her Instagram story. She wrote along with it, "Congrats to F.R.I.E.N.D.S family on four Emmy nominations. This was such a special reunion for us and we couldn't be happier to share it all with you."
Take a look at the screenshot from Jennifer Aniston's Instagram story: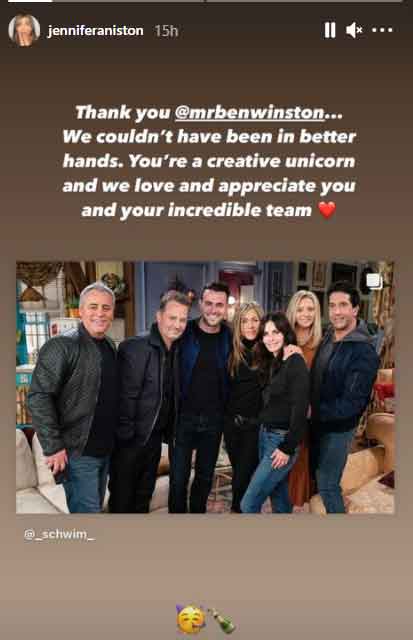 David Schwimmer, just like Jennifer Aniston, shared Courteney Cox's post on his Instagram story. He added red heart emojis along with it.
Check out the screenshot from David Schwimmer's Instagram story:
Initially, Ben Winston never really met the cast of FRIENDS. They surely crossed paths over the years during their time on CBS's "The Late Late Show With James Corden". Ben Winston was the executive producer of the show. However, Winston used his downtime during the pandemic to re-watch the series and reach out to the core cast, after successfully pitching and getting them to sign on to HBO Max's FRIENDS reunion. The result was a nearly two-hour reunion that was filled with fun.
The FRIENDS reunion featured the core gang – Matt LeBlanc, David Schwimmer, Lisa Kudrow, Courteney Cox, Jennifer Aniston, and Matthew Perry. They all returned to the comedy's original soundstage that is on the Warner Bros. Studio lot, Stage 24 in Burbank. Ben Winston, "The Late Late Show" writer directed the reunion. He was also an executive producer along with FRIENDS creators David Crane, Marta Kauffman, and Kevin Bright. James Longman and Emma Conway were co-executive producers of the most awaited reunion.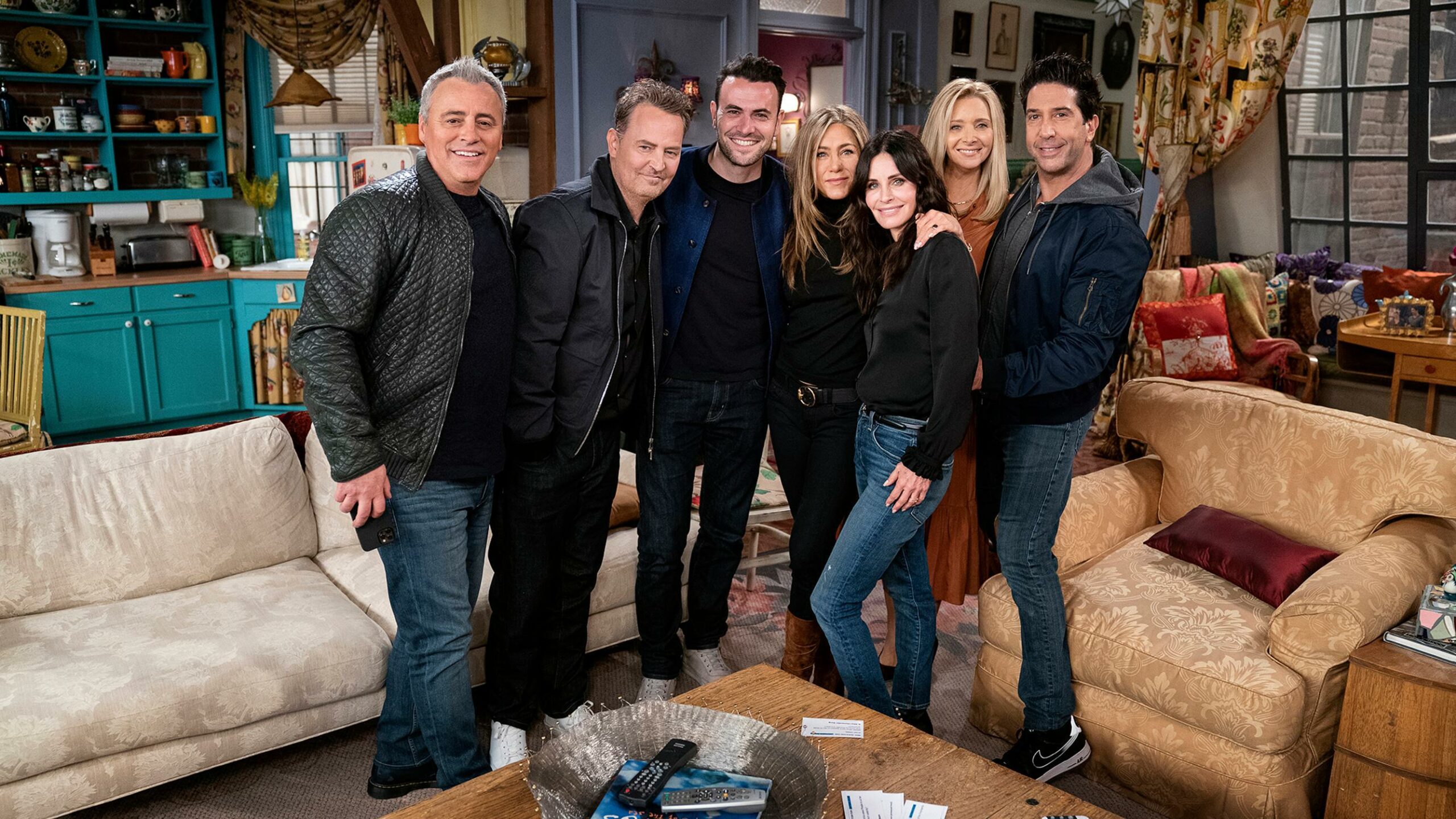 Back in 1994, John Shaffner, Production Designer designed the set with his life and Joe Stewart, his work partner. After full 17 years, he worked day and night to track down every single piece of the set that could be found. Because executive producer of the reunion special, Ben Winston wanted the set as it was.
Fortunately, the sets of both the girl's and boy's apartments were almost intact. But different dressings such as the cookie jar on top of the fridge, the art, the blankets, and pillows, etc., not so much. While the decor of Rachel and Monica's apartment was easy to find, the decor of Joey and Chandler's apartment was not much easy to find and many things had to be created from scratch. Because Ben wanted everything to be exactly as before and if not, it has to be close or covered with flowers.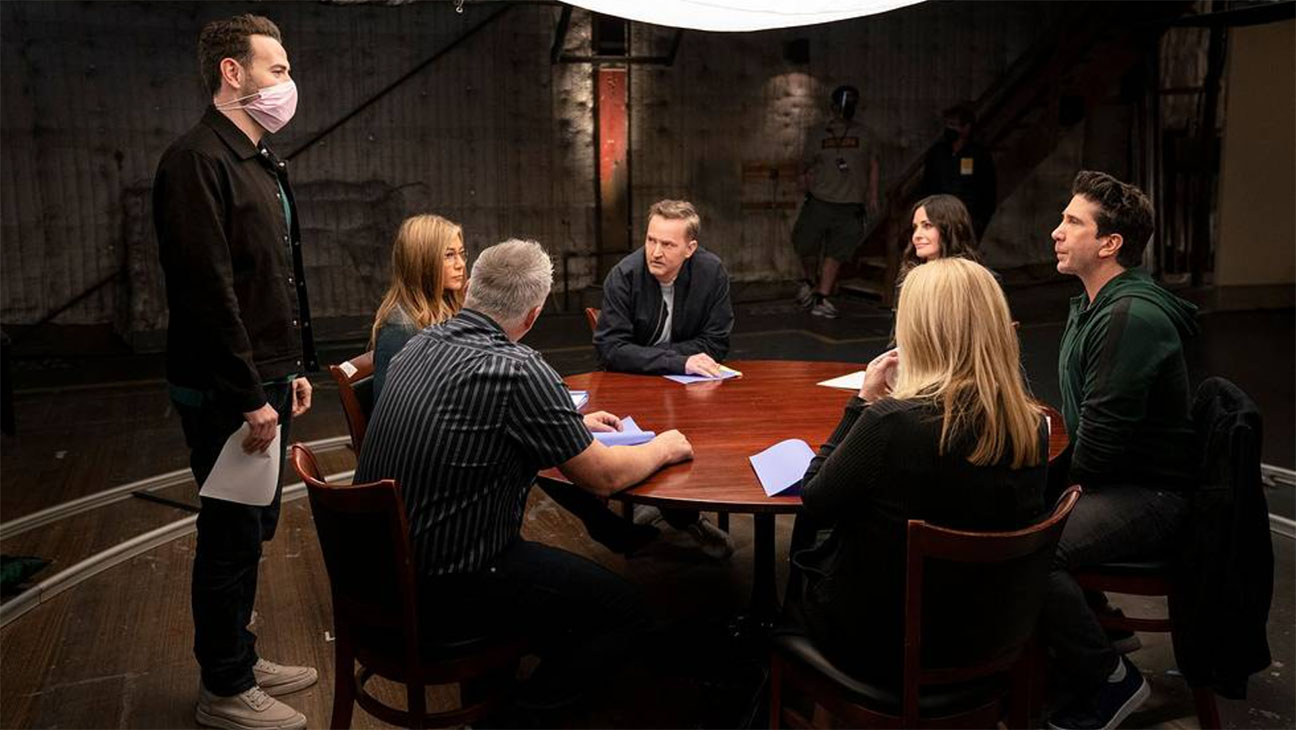 Well, Ben Winston and his team did a great job in putting things together and make them as real as possible. He was so excited about the reunion that even after it's over, he continues to shares pictures of the reunion.
Here's the first post he shared on his Instagram account about the FRIENDS reunion special. It is the trailer of the show and he wrote in the caption, "After a long time in the planning we couldn't be more excited for you all to see this on May 27th on @hbomax A @fulwell73productions #friendsreunion"
View this post on Instagram
Then, he shared another clip from the FRIENDS reunion that gave us quite a glimpse of the show. He captioned it, "Friends: The Reunion, coming next week! Directing and producing this show has been one of the greatest things I've been lucky enough to be part of.
Can't wait for everyone to see it. @fulwell73productions @hbomax @hbomaxpop @friends"
View this post on Instagram
And the time when he completed the editing of the reunion special. He wrote in his post, "Delivered! Nearly two years in the making and finally done. Leaving this windowless room once and for all! Massive love to these Post warriors @guyh_edit @bostonfuchs @xtra.natz #friendsreunion".
View this post on Instagram
When finally the show and all the pictures related to it were out. He also shared the photo with FRIENDS and a long caption. He wrote, "Today feels like a big day. I had my first meeting about this show 22 months ago. And today everyone can finally see it."
See the full post here:
View this post on Instagram
Even after it ended weeks ago, Winston cannot get enough of it and shared inside pics from the reunion special with a long caption.
View this post on Instagram
After taking a hit from the Coronavirus pandemic, the FRIENDS reunion special got massively delayed. Fortunately, it was aired recently and fans are loving it. It only adds to our happiness that the show is now nominated for Emmy as well. Now everyone let's cross our fingers to pray hard and bring home an award!