The process of shooting a movie or a series is tough and requires hard work. To achieve the authenticity of the character, celebrities tend to get into the skin of their respective characters. Sometimes it gets that good that we tend to forget that they have a real-life as well. But, as we all know, that is not true. With actresses, it gets even harder, when they become pregnant, and it's so crucial that many of them have contracts with production companies. It becomes a challenge for them as well as the creators if the actresses get pregnant in between the shoots of a film or a series.
When it comes to the FRIENDS series, it is no different. From Lisa Kudrow to Maggie Wheeler, many celebrities were pregnant while filming the iconic sitcom. However, they made it so real that it was hard to recognize if they were really pregnant or not. So, we have made a list of celebrities who were pregnant while shooting FRIENDS, and we have also tried to reveal what those kids look like today. We might also try to dig in to find out who made things quite complicated for their mothers and producers.
1. Lisa Kudrow – Phoebe Buffay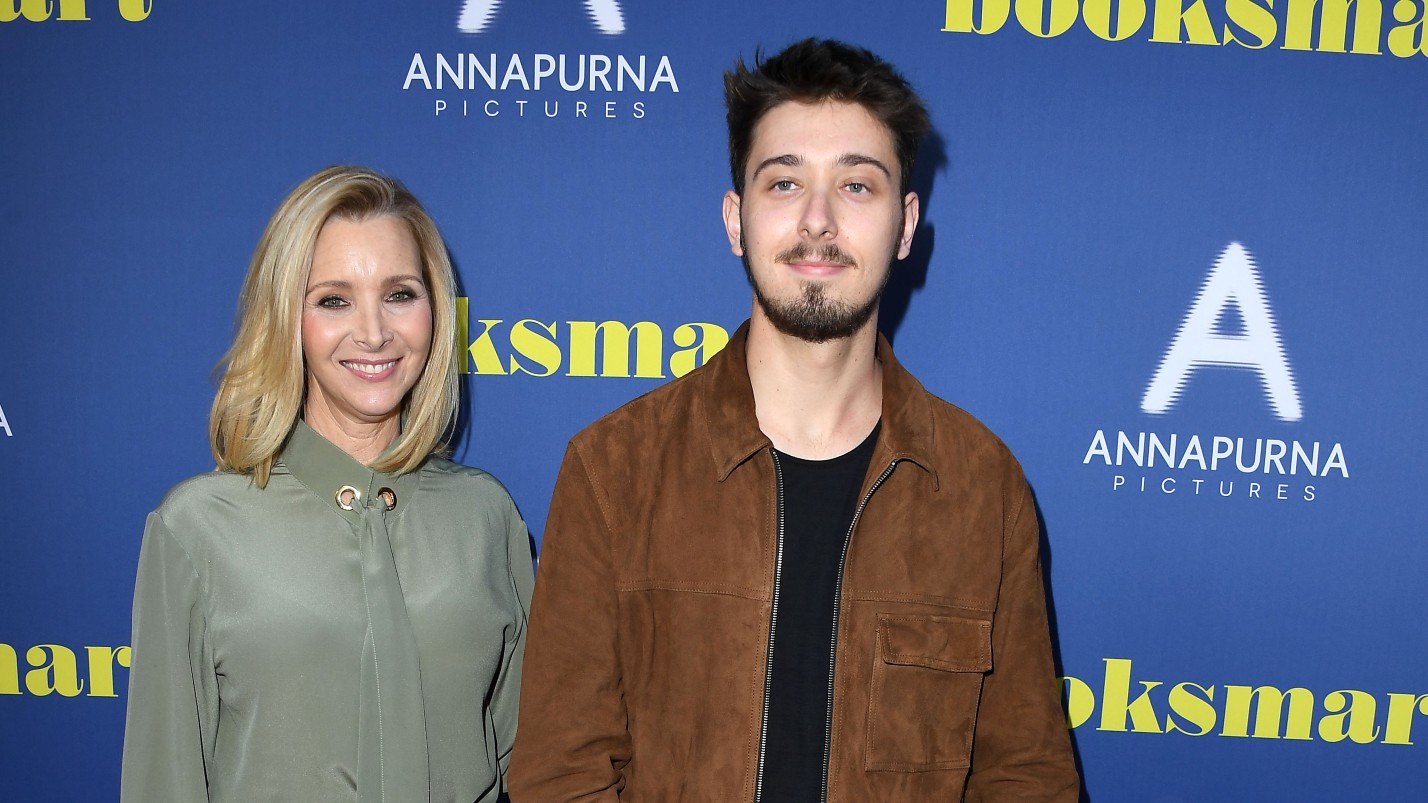 Most fans don't know that from the core cast of FRIENDS, Lisa Kudrow aka Phoebe Buffay was actually pregnant while filming the show. When they started filming the fourth season, then it happened and the creators had to actually write her pregnancy into the series. They included this story by having Phoebe being a surrogate to her brother and his wife to conceive triplets as they couldn't have kids on their own.
In an interview with People, Lisa said, "The six of us would do a huddle backstage and just say, 'All right, have a good show, love you love you love you love you.'" She continued, "And when I was pregnant, then they would say, 'Have a great show, love you love you love you, little Julian!' 'Cause we knew it was a boy and that was his name." It was so sweet of them to include her unborn baby in the huddle. Lisa's son, Julian Murray Stern is now 23 years old. He likes riding scooters and skateboarding. Interestingly, he is not a FRIENDS fan.
2. Courteney Cox – Monica Geller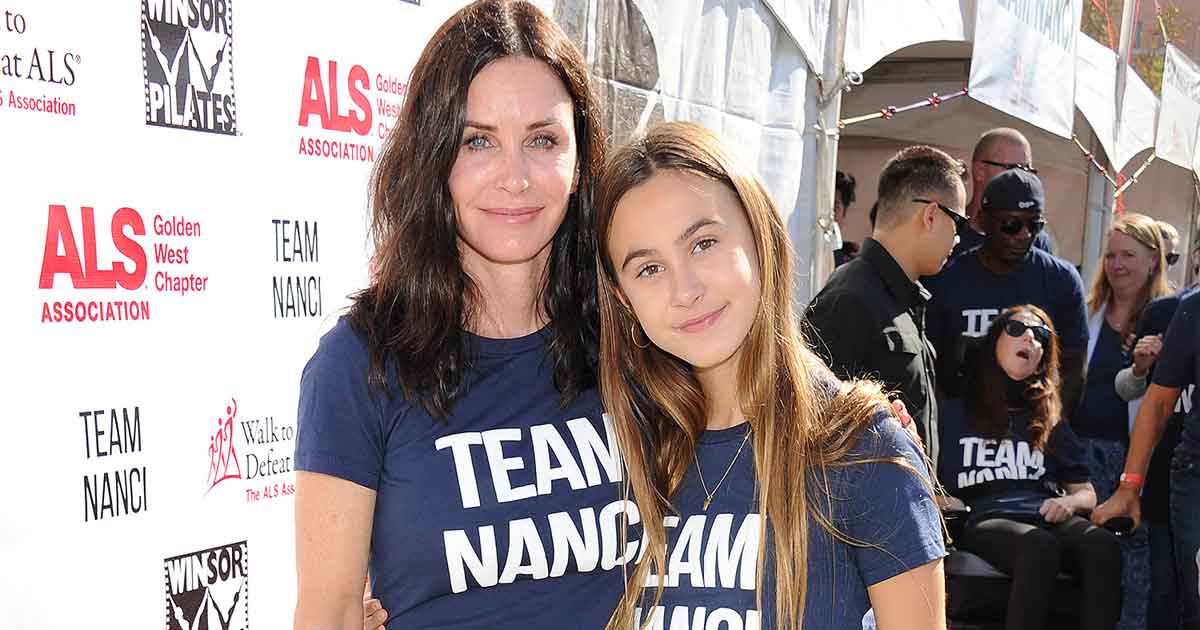 Yes, you heard it right. During the whole "I can't get pregnant" storyline of Monica and Chandler in FRIENDS, Courteney Cox aka Monica Geller got pregnant in real life with her daughter, Coco Arquette. The final episode of the series aired on 6th May 2004 and her beautiful daughter was born on 13th June 2004. During the last season, Cox has used various ways to hide signs of pregnancy such as covering the bump with large bags, wearing baggy clothing, and camera angles also did the trick quite well. Coco Arquette is now 17 years old and is working on finishing up her studies at a private high school in Los Angeles.
3. Helen Baxendale – Emily Waltham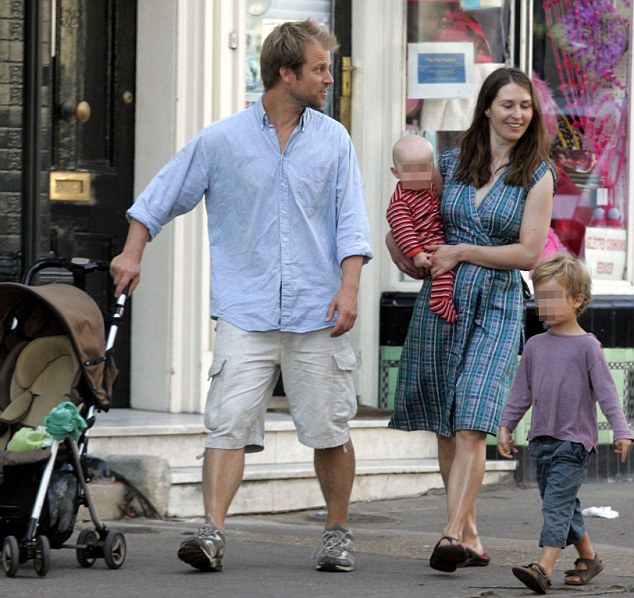 Ross Geller aka David Schwimmer starts dating an English girl named Emily Waltham aka Helen Baxendale during the fourth season of FRIENDS. The two of them got engaged and went to London to get married. Ross screwed up the wedding by accidentally calling her Rachel while saying the wedding vows. In season five, Ross and Emily break up and their marriage gets annulled.
Originally, the creators had planned a bigger role for Emily. But, they were forced to cut it short because she got pregnant after the filming of season four finished. If you remember the scene where Emily & Ross broke up on call, it was done on a call while Emily was under a blanket because the creators wanted to hide the baby bump. Also due to all of the unwanted tabloid attention, she also wanted to sever her ties with the show as quickly as possible. This is why Emily never cameoed in any of the later episodes of FRIENDS. Well, there isn't much information about Helen's child with whom she was pregnant with during the show.
4. Jane Sibbett – Carol Willick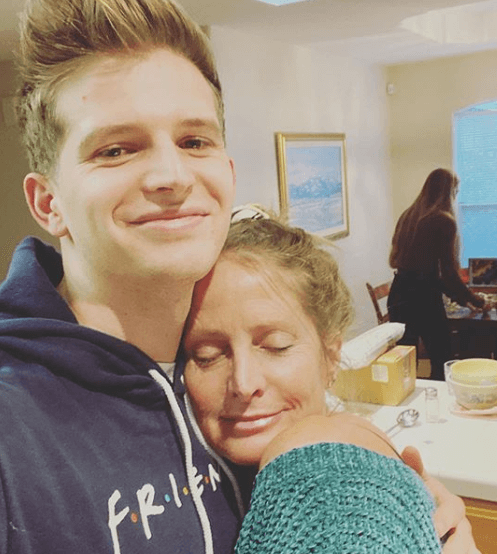 The FRIENDS actress, Carol Willick aka Jane Sibbett revealed that just two days after giving birth to her second son Kai Fink, she first took on the role of Ross's ex-wife. Originally, she auditioned for the core cast and during those days she just got pregnant. She was worried if the creators get to know that she was pregnant then it would not be good but somehow they didn't. Later, she suggested to her agents that she could play the role of a pregnant lesbian but nothing that sort was available.
Even though she was not cast earlier (as you will see a different Carol in episode two of season one), she got a call back later to shoot for the same role. After watching the pilot and David Schwimmer, she couldn't deny and went to do the iconic character of Carol. Now, her son is a grown-up handsome man. He is perfect-looking and loves his mother a lot.
5. Maggie Wheeler – Janice Hosenstein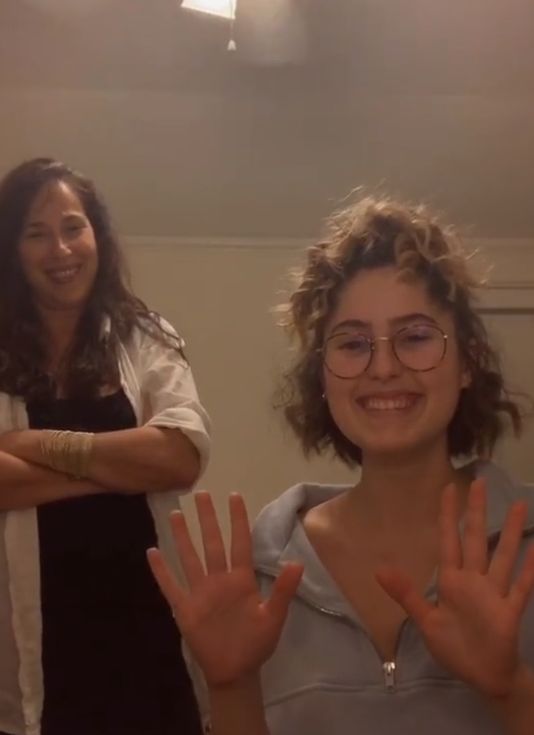 FRIENDS star Maggie Wheeler aka our favorite Janice is obviously a successful actress. However, she is also a wife of Daniel Wheeler, and mother of two beautiful daughters, Gemma and Juno. Interestingly, she had both her daughters in her 20s. And the birth of Gemma overlaps with Maggie's time on FRIENDS. Yes, you got that right. Maggie was pregnant with Gemma while shooting for FRIENDS.
In an interview with Closely Observed Frames, she confessed that it was shocking that writers of FRIENDS brought her back in the show while she was eight months pregnant. She said, "How much do I love those writers and producers and creators for deciding to bring me back on the show eight months pregnant!" Now, her 20-year-old daughter is keeping her mother's signature "Oh my god" phrase alive on TikTok.
6. Matt LeBlanc – Joey Tribbiani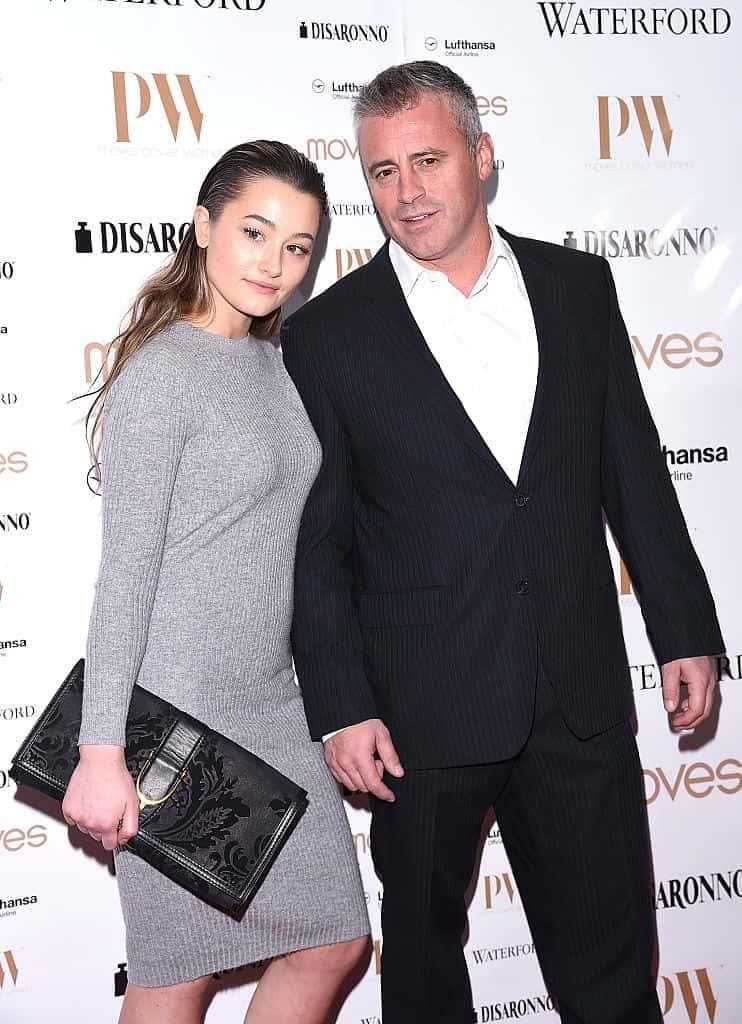 Don't be shocked to see Matt LeBlanc in the list of pregnant characters as he was not pregnant during the show, but his wife was. Among all the core cast, Joey aka Matt LeBlanc was the one who ended up alone at the end of the show. While Ross-Rachel, Monica-Chandler, and Phoebe-Mike, all were together, Joey had just his friends! However, his real-life was quite different at that time. He was married to Melissa McKnight and just months before the series finale of FRIENDS, his gorgeous daughter, Marina Pearl LeBlanc was born on 8th February 2004. As for now, her daughter is 17 years old and likes to keep her life private, unlike other celebrity kids. And she likes to call FRIENDS, "The Joey Tribbiani Show".