Bringing endlessly quotable catchphrases like "how you doin'?" or "Pivot", FRIENDS premiered in 1994 for the first time. The six characters' hilariously relatable misadventures stick with us over all these years. Many of us often wonder, what it actually feels like to be a part of such an amazing and famous show. That is why we talked to 10 supporting actors of FRIENDS who passed through Central Perk over the series' 10-season run to find out.
1) Jane Sibbett – Carol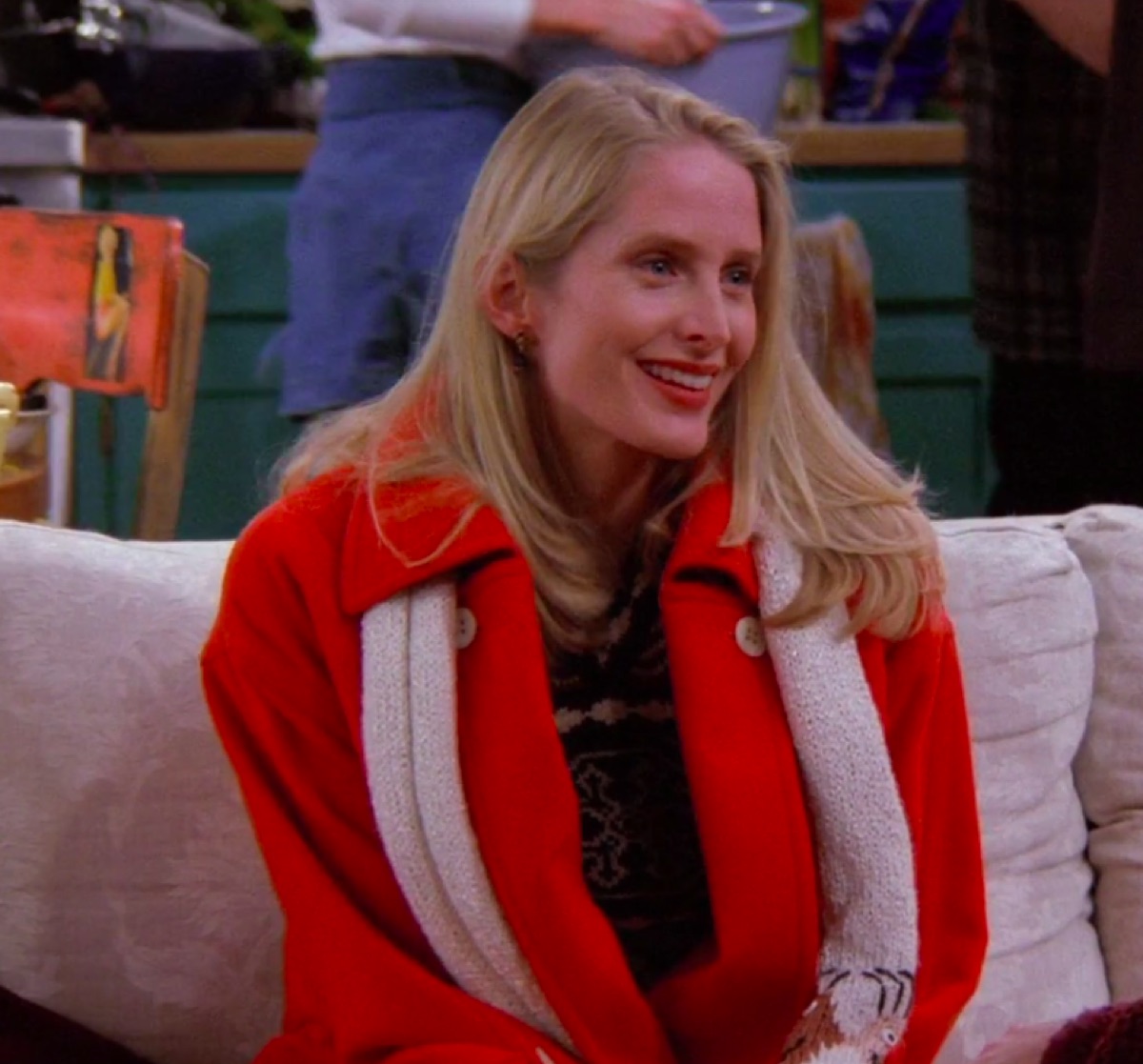 Jane Sibbett appeared in the show as Ross's ex-lesbian wife. After giving birth to her off-screen son, she was offered the role immediately. Even though she was not physically fit enough to do the show at that time, she was convinced to accept the role after watching the pilot. Jane said, "I saw David Schwimmer do the most incredible take. I'd never seen anybody do comedy like that." She continued, "He literally took the longest take with his comedy. I just thought, oh my goodness, I have to work with this man. He is brilliant." She also recalls when she got emotional by the actor's performance in the episode "The One With The Candy Hearts".
Jane said, "It was the sweetest, sweetest scene and we had to kiss. My eyes welled with tears as we were doing the scene because he was so tender and so loving and just 'Can we make this work again?'" She further added, "And he kissed me, and the thought that went through my mind is 'He's really sweaty right now,' cause he was so nervous." However, her favorite moment on the set was when Lisa, Jennifer, and Courteney splashing in a puddle and having fun.
2) Cole Sprouse – Ben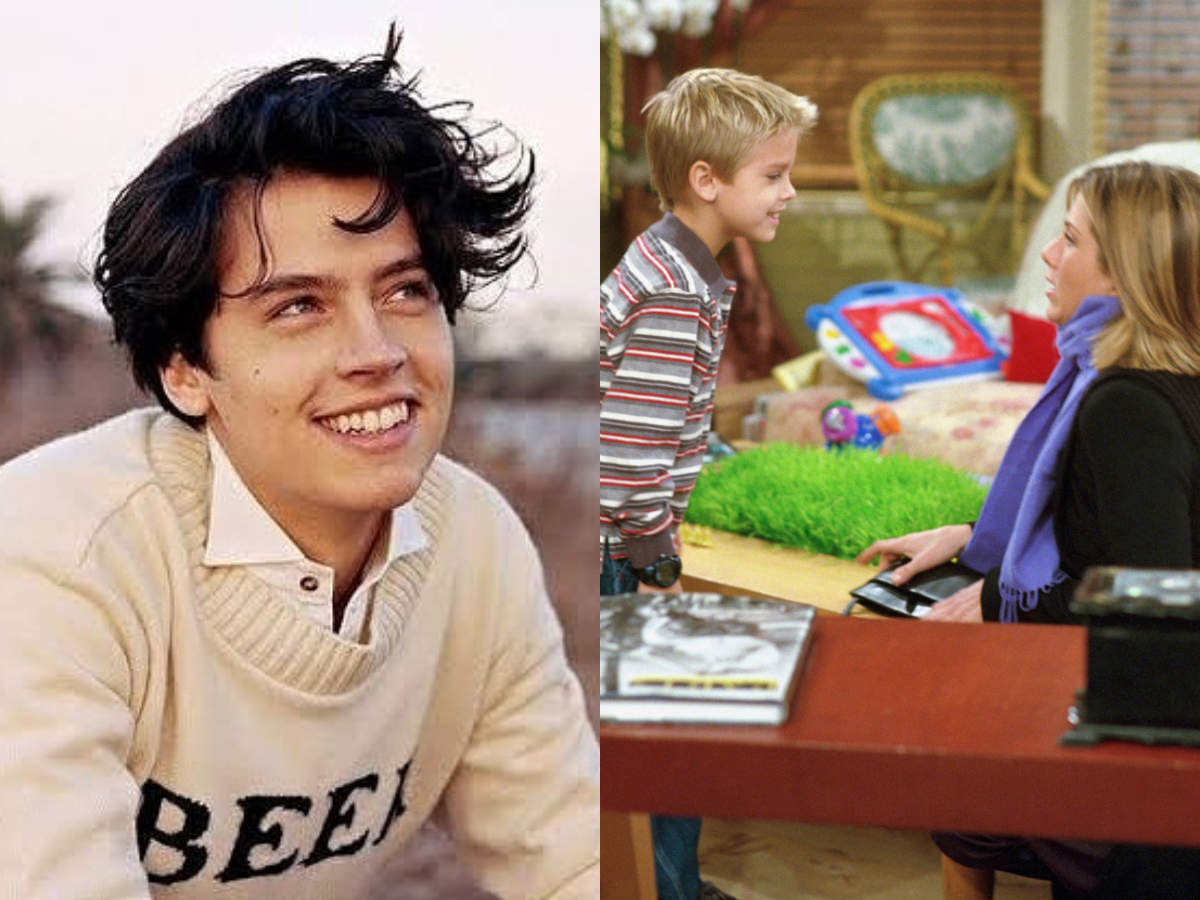 Cole Sprouse appeared as Ben, Ross Geller, and his ex-wife, Carol's son. He confessed that he felt quite intimidated by everybody at that time. Cole said, "At this point, FRIENDS was a very well-oiled machine. And I was quite young. But I remember all those worries kind of fading away when the cast was so nice." He further added, "I was schooling on set when I was there and have a lot of interesting memories." While talking about the cast, he also revealed that he had a huge crush on Jennifer Aniston. He said, "I do remember being quite intimidated around her, because of that. I remember blanking on my lines and having a kind of stage fright when she sat next to me on the couch in one episode."
While recalling the feeling, he said, "And I remember there was a cameraman who was like, 'Little boy's got a crush,' or I forget what they said. Of course, I turned bright red. But I do remember feeling like I fell in love." When it comes to Cole's favorite episode, it is none other than when Ross dressed as the "holiday armadillo". Cole recalled that he was infatuated with the costumes and the practical effects that they had. It was his most memorable thing to shoot.
3) Jessica Hecht – Susan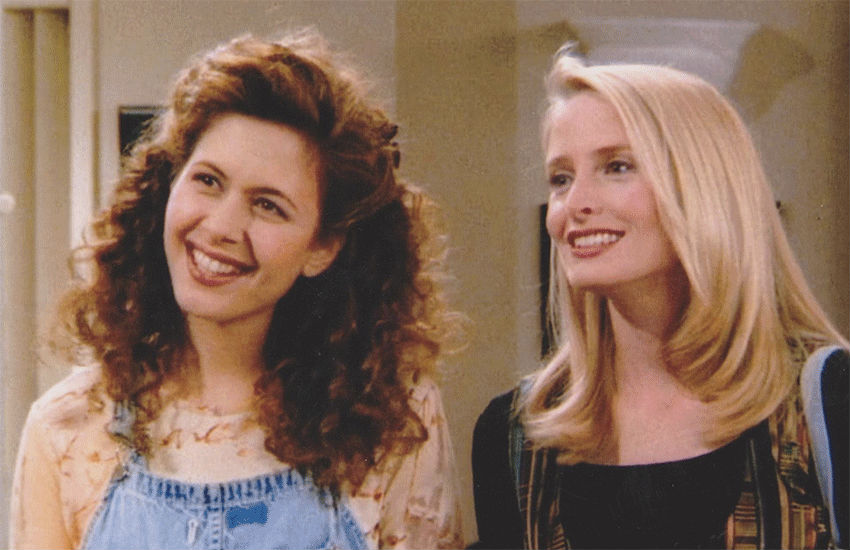 Jessica Hecht portrayed the character of Susan, Carol's long-time wife. While talking about her experience on the show, she said, "I always loved Susan's line when Ross is looking at the bookshelves and he says, 'Wow, you got a lot of books about lesbians.' And I think Susan says, 'Well, they make you read a lot of books. Otherwise, they don't let you do it.'" She praised her on-screen wife, Jane Sibbett, and confessed that she loved working with David.
Jessica said, "She's so beautiful to act with, and such an amazing person. I do feel like we were successful at not over-characterizing it as anything but a loving relationship." She admitted, "It was just these two women who were in love, who had a balance between the two of them and were so devoted to each other. And I think that was ahead of its time."
4) Mitchell Whitfield – Barry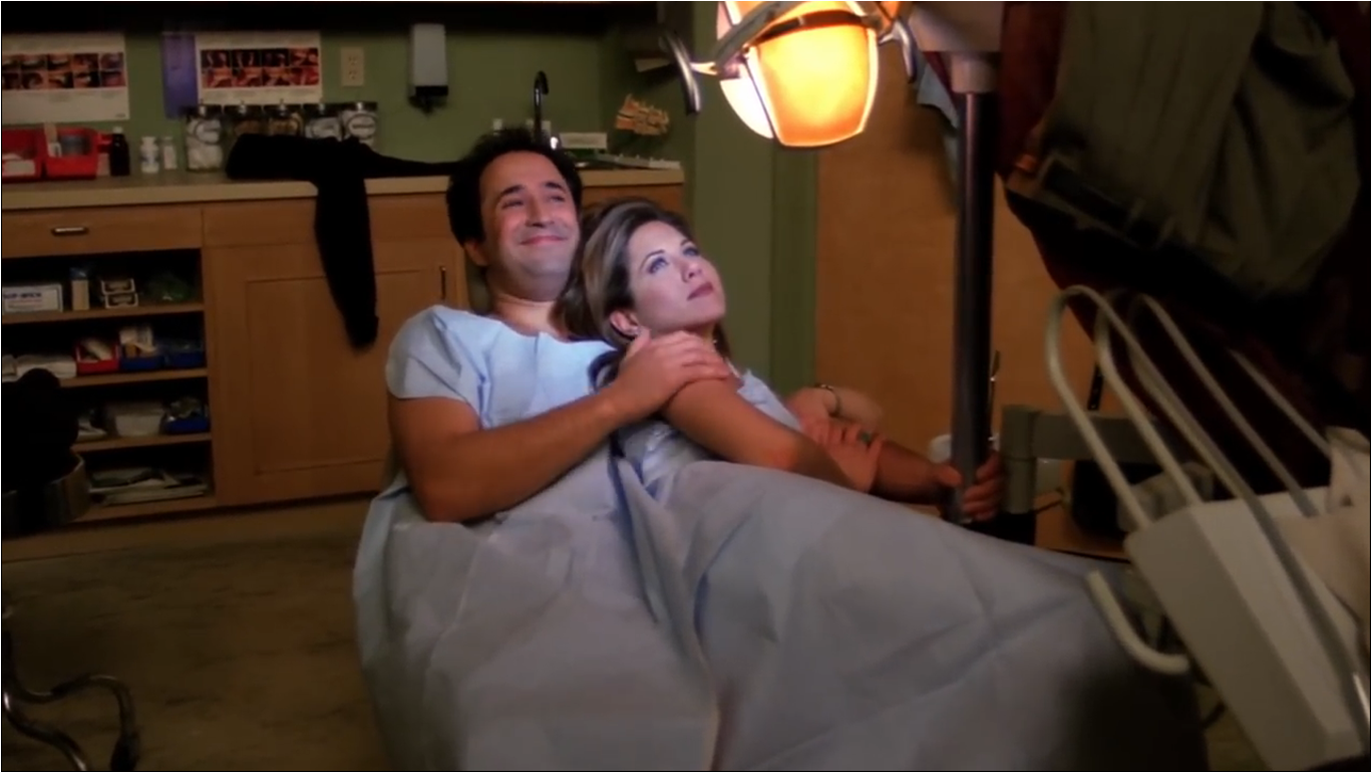 Mitchell Whitfield portrayed the character of Rachel's fiancé, Barry. She left Barry at the altar in the pilot episode itself. While talking about it, he joked, "If Rachel didn't leave me at the altar, can I say there would be no show? People still stop me about FRIENDS and Barry. Like, 'Oh, you're the jerk on 'Friends.'" He further explained, "I didn't think he was that bad of a guy. But let's just call him misunderstood and still looking for love in all the wrong places." Interestingly, when David was unavailable, Whitfield was considered for David Schwimmer's role.
It makes me laugh just because there are some great lines there. The writing in that scene was really good. I have guys for years who would ask me, 'Dude, you kissed Jennifer Aniston. What was that like, dude?'" He continued, "And I was like, 'Well, imagine kissing someone you know that you've known for a long time that you're just friends with in front of about 200 people when it's about 120 degrees with a bunch of cameras on you and I think it always ruins it." He further shared the reaction of the people to that and said, "'Oh, man. I wanted to hear it was great.' I was like, 'OK. It was great.' You don't know what to say in those times."
5) Lauren Tom – Julie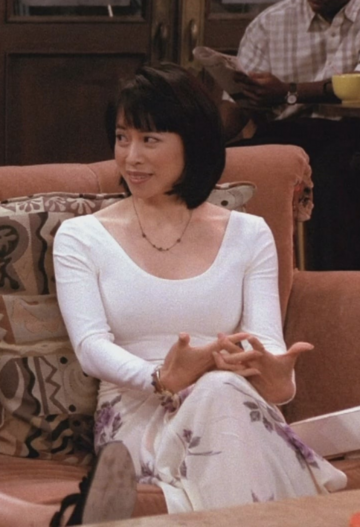 Lauren Tom appeared as Ross's girlfriend from China, Julie. She arrived when Rachel was about to tell Ross about her feelings. Lauren reveals that the audience's reaction was "rabid" when that happened. Lauren said, "I wasn't prepared for the amount of venom I was about to receive in a live audience where they actually booed my character. And, of course, I was trying very hard not to get my feelings hurt." She continued, "So, I had to get used to that. Even I was rooting for Rachel, on some level, cause I was a fan of the show."
Even though she tried to do some serious roles at the beginning of her career, she was most known for her role in FRIENDS. She also revealed that all the people who come to her wants to know if Ross is a good kisser. She said, "He is, by the way." When asked about her favorite memory on set, she said, "I still remember it was my birthday on my first day of rehearsal, and so they all took me out to lunch. It was very, very fancy, and it was so, so sweet of them to welcome me in that way."
6) Christine Taylor – Bonnie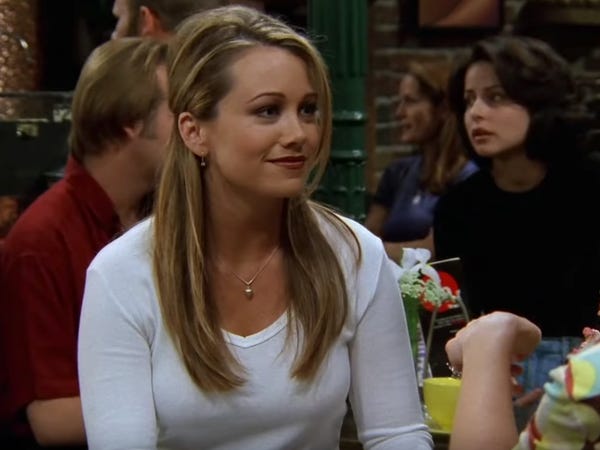 Christine Taylor portrayed the character of Phoebe's free-spirited friend, Bonnie. She also dated Ross for a while. However, it ended with 18 pages letter of Rachel to Ross, back, and front. Christine said, "I got the call saying, 'Hey, do you wanna do an arc on "Friends"? I said, 'Absolutely, hands down.' I don't even need to read it. Just yes, yes, yes, of course."
Well, when she really gets to know her part, she said, "Couldn't I have gotten one where I was clothed and with hair?" While praising the cast, she said, "o their credit, Jennifer, Courteney, Lisa, they're like, 'You look so beautiful bald.' I was like, 'I look like an alien.'" She also loves the fact that people are recognizing her and the new generation is also loving the show. And the most frequent question she gets from kids was, "Did you really shave your head? No, I didn't."
7) Christina Applegate – Amy Green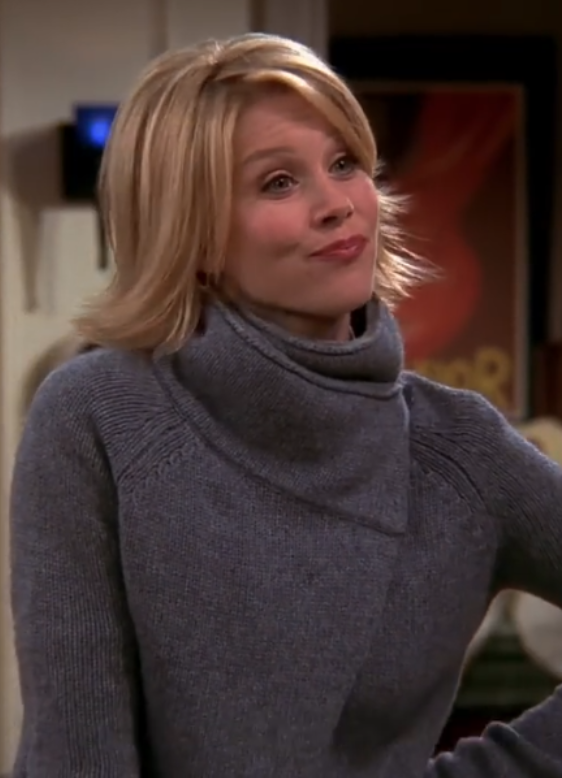 Christina Applegate appeared in the show as Rachel's self-absorbed sister, Amy. In 2003, she even won an Emmy for her character. The actress reveals that her favorite part of the show was when she and Rachel started fighting at Thanksgiving dinner over the fact that Rachel would not give the custody of Emma to Amy even if Ross and Rachel died. She said, "I think my favorite line, though, is when I keep saying Lisa's (Kudrow) name wrong. And then she goes, 'Phoebe.' That was written as a rewrite in front of the audience, and I thought it was hilarious."
While talking about Jennifer Aniston, she said, "We hung out for a while after that, and I really, really do love her." Her favorite memory was hanging out with the cast since she ties to the rest of the cast before FRIENDS happened except Jennifer. Moreover, she was shocked when she came to know that she was nominated for Emmy and won too.
8) Michael Rapaport – Gary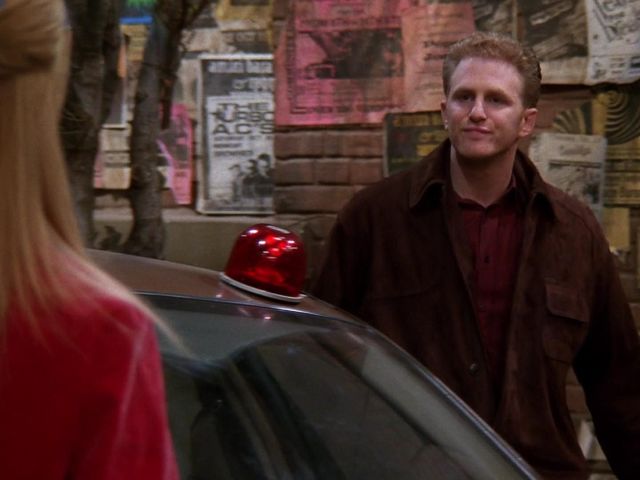 Michael Rapaport played the character of Phoebe Buffay aka Lisa Kudrow's cop boyfriend, Gary. While talking about the cast, he revealed that the cast members were very welcoming. He said in an interview with US Weekly, "They were all very nice. They were all very great to me. I was just impressed. They are very, very, very good comedic actors."
He said, "When you're making $1 million dollars a week, it tends to put you in a good mood. I was just happy to be there. It was dope being there." He also revealed that David Schwimmer aka Ross Geller kept in touch with him even after his cameo was ended on the show.
9) Vincent Ventresca – Fun Bobby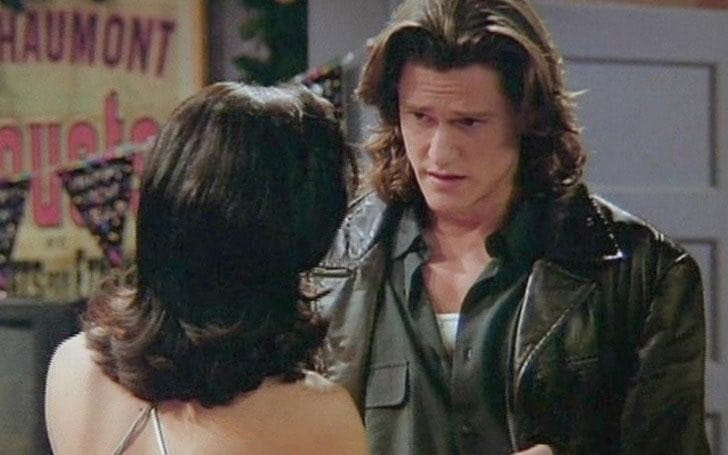 Vincent Ventresca was Monica's on-off beau, Fun Bobby in the show who turns out to be dull when he stops drinking. While talking about his experience, he said, "I just remember how the energy on the set was. They felt like they were friends. They were a team. And man, it was really cool to just sort of being in that for one night." However, the show's popularity had really blown up when he returned for the second season. He said, "They were on the cover of Rolling Stone. It was pretty crazy. And I felt like the stakes were higher." He continued, "Because we knew so much more about all of those characters and so much more about all of those actors. But they were sort of the same."
When asked about his favorite memory on set, he said, "I was a basketball player when I was younger, and that's why I liked acting. They kind of made acting like sports again. It was a team. And they played it together and they worked together." He further added, "Things didn't always go perfectly when you were taping the show — and they knew it. And they didn't just gloss over it. They were like, 'Hey, we can do better.' And then they literally would, like, huddle up in front of, like, a studio audience." He continued, "And they'd be like, 'What if you did this, or what if you did that? And let's try this.' And they'd break, and then they'd go and do it."
10) Kristin Davis – Erin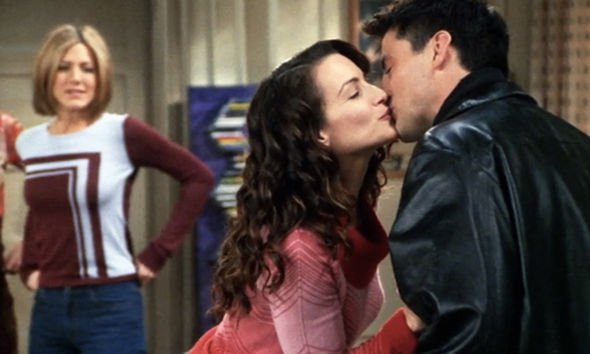 Kristin David played the character of a woman, Erin whom Phoebe and Rachel want Joey to date. She recalled, "I remember losing sleep. I was nervous to be the tiny character of Erin. Partly because of the live audience but partly because you're in this world that has been created that is so alive." She further added, "And I remember, like, 'Will I set that joke up OK? Will Matt (LeBlanc) be happy? Will, I just go blank?'" Fortunately, she was struck by the bond among the six characters when she reached there.
She said, "I think the thing I remember most was the cohesion between the cast and the fact that they were somewhat besieged by the success from the outer world and they had kind of bonded together as a group." However, about her favorite memory on set, she said, "I remember watching Lisa Kudrow especially because she had this very involved storyline that she wanted to work on, and the way that she worked with the writing staff." She further recalled, "Watching Lisa rework her character's arc or what was happening in that episode was really something that I hadn't really seen in that way. She really went and reworked it in a way that was amazing."