Are you throwing a wedding shower for your sibling or bride-to-be bestie"? If you're searching for ideas, then the FRIENDS-themed bridal shower will surely be a hit if your sibling or bestie is a FRIENDS fan. There are so many cool ideas to bring to the table with a whopping 10 seasons to take inspiration from. You might get confused that from where to start because planning a bridal shower is not easy. But, do not worry about that either.
We're here to share all our favorite FRIENDS-inspired ideas to make your bridal shower planning easy peasy. From the decor of food to party games, these fun and creative ideas won't disappoint. Since the bride loves FRIENDS, here are some interesting and crazy ideas to make her bridal shower epic and the most-talked event.
1) On-Theme Invitations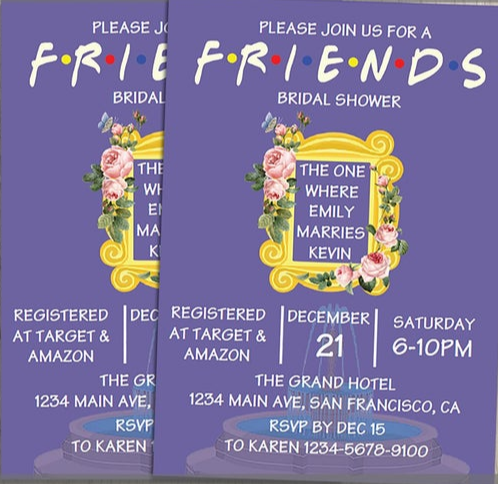 With bridal shower invites, let take guests in the loop from the get-go in the style of the iconic FRIENDS. From the couple's registry information to the time and place of the event, these editable invitation templates will make it easy for you to include all the important details of the wedding.
2) Personalized Welcome Sign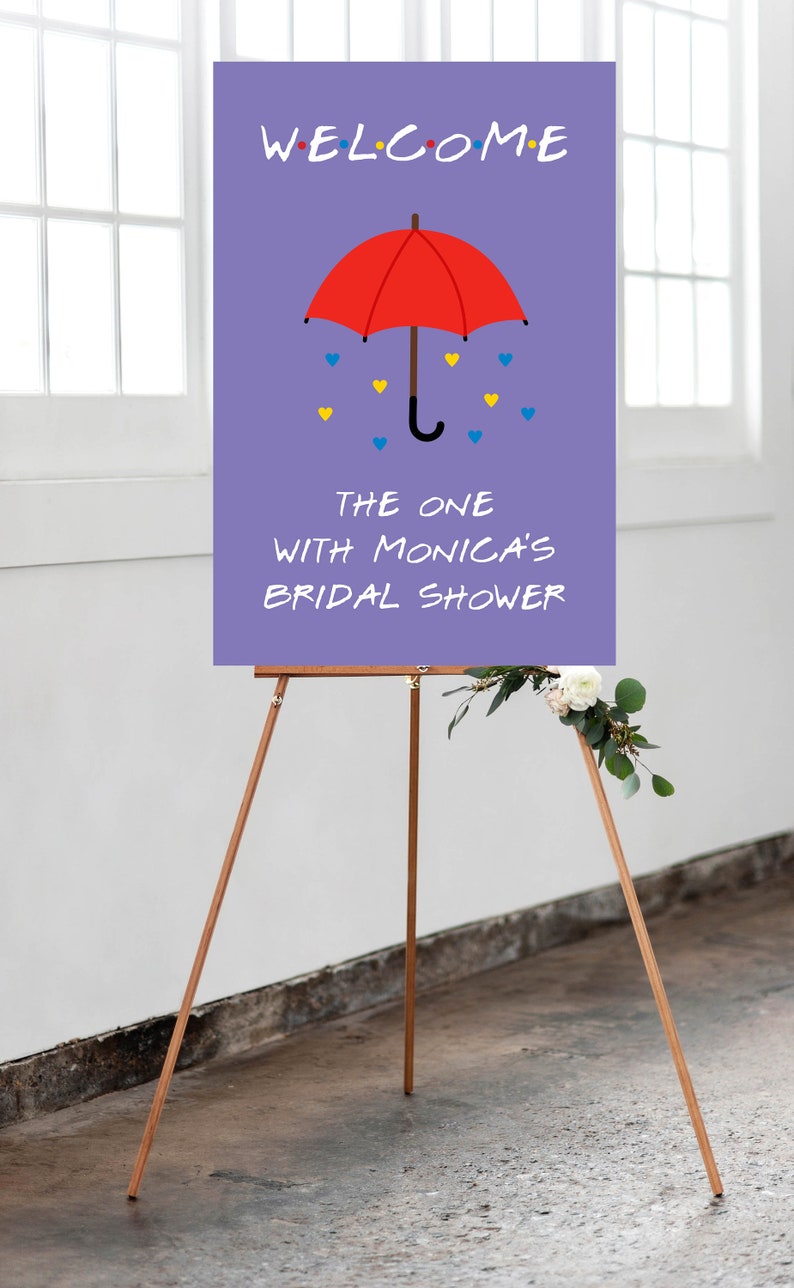 Nothing is better than welcoming guests with a sign in the signature purple hue of Rachel and Monica's apartment to a FRIENDS-themed bridal shower. This cute personalized decor will definitely make an impression on people.
3) Insta-Worthy Backdrop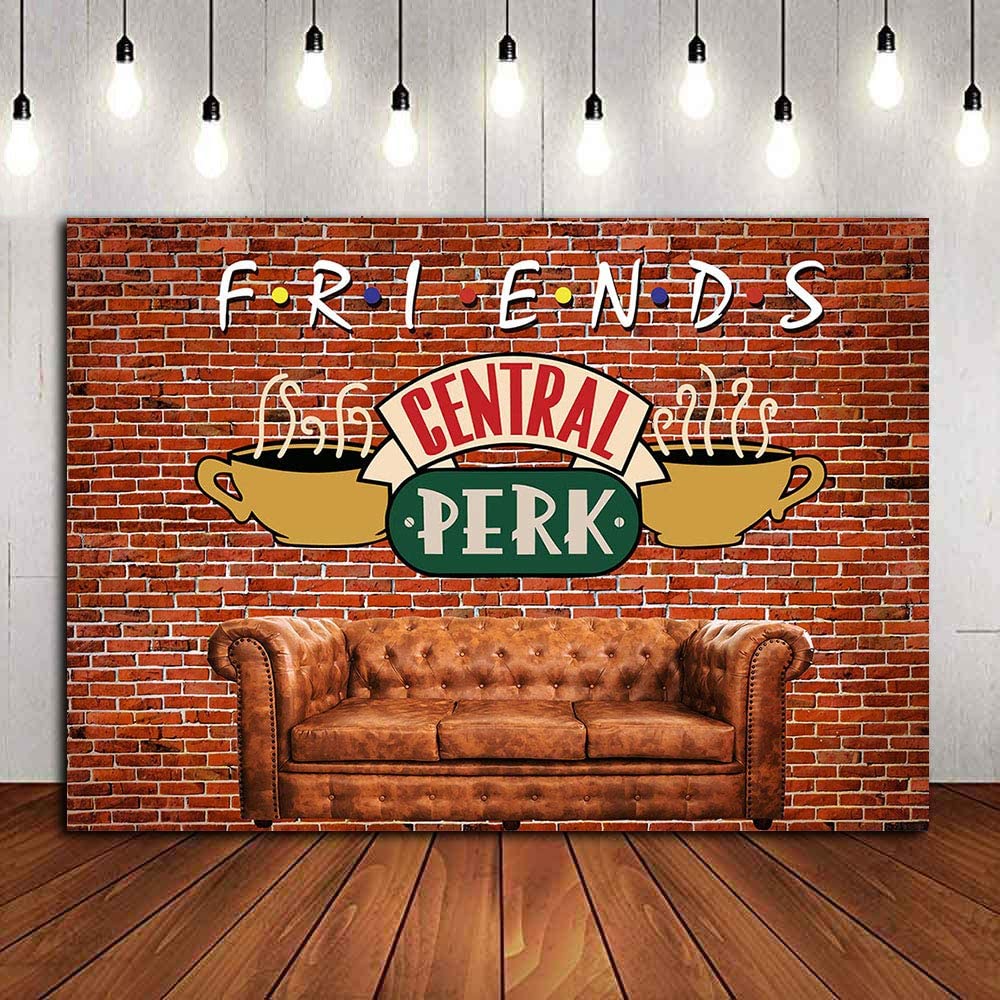 Try to replicate the show's cozy coffee house with this amazing backdrop. Make sure to serve some fresh pastries to your guests with the coffee in cute mismatched mugs. Your guests will feel instantly transported to Central Perk with this Central Perk-inspired backdrop.
4) FRIENDS Style Sash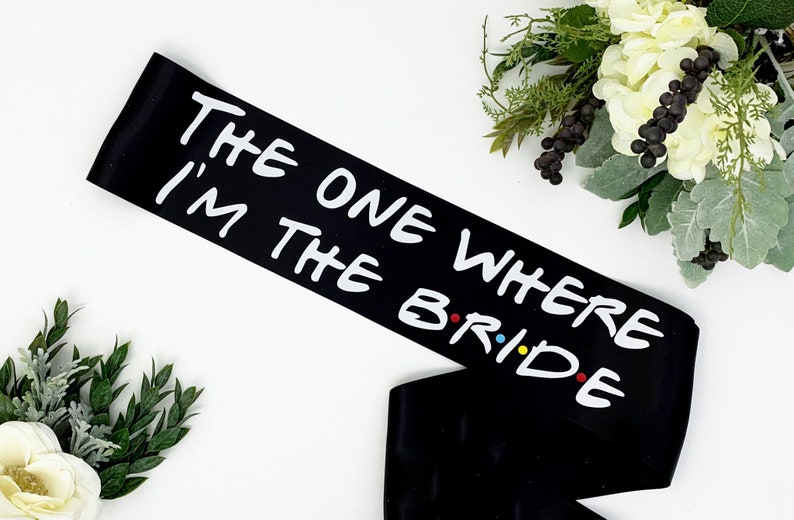 In the bridal shower, you will surely invite those guests who are close enough with the bride-to-be to know who they are. So, to avoid any confusion, giving the sash "The One Where I'm the Bride" to the guest of honor will be perfect.
5) Bridal Shower Word Game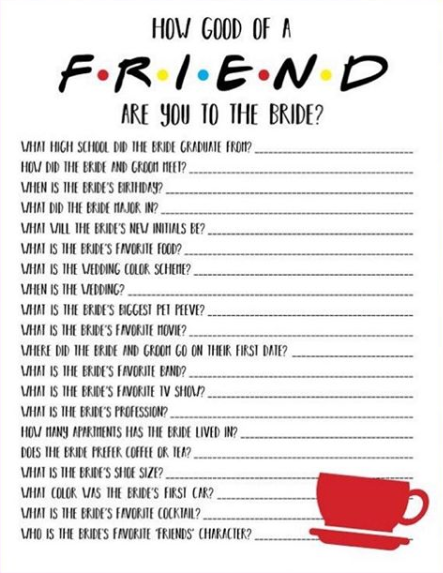 It is always a good idea of having a few good wedding shower games up your sleeve. Thanks to the classic yellow frame motif, this marriage-themed game will blend right in with your decor. Also, it's available as an instant download for a quick fix.
6) Cocktail Sign With a Quote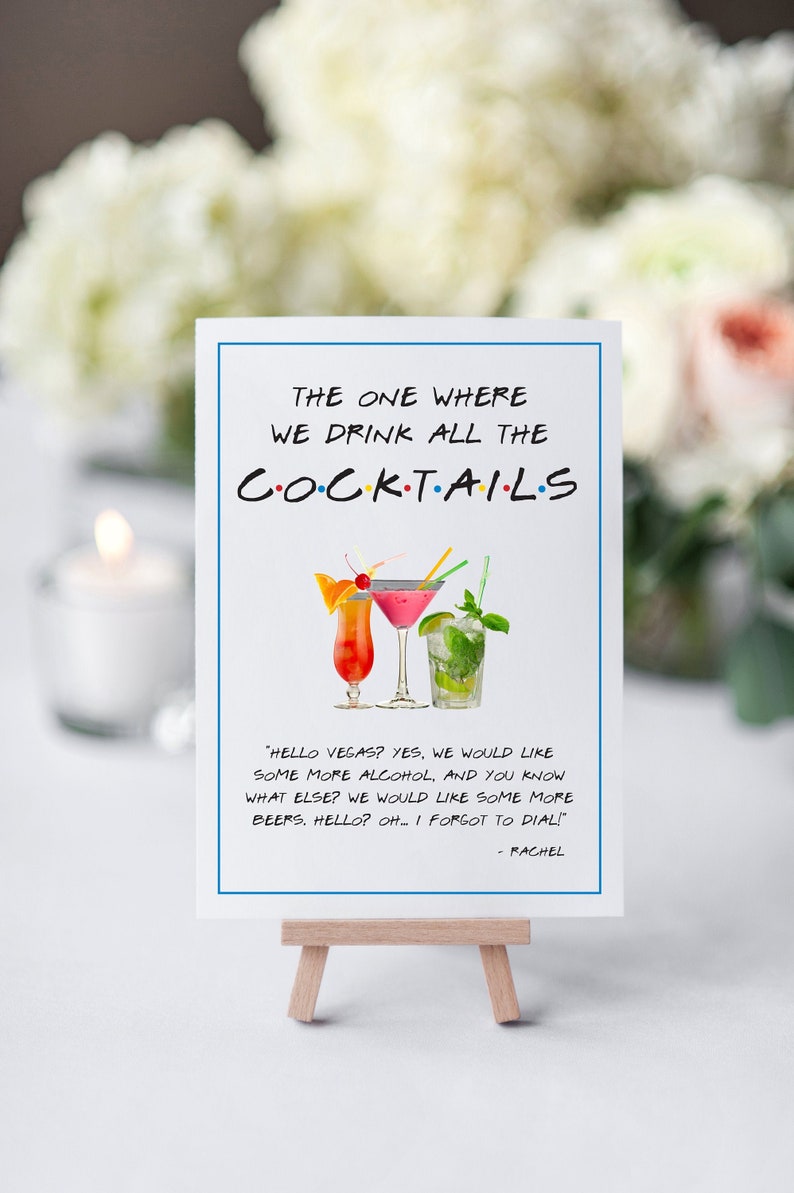 Without acknowledging a few stand-out quotes from the show, you can't have a FRIENDS bridal shower. If you've got a boozy brunch planned, you can use this one of Jennifer Aniston's funniest lines on the cocktail bar in the series.
7) FRIENDS Inspired Cookies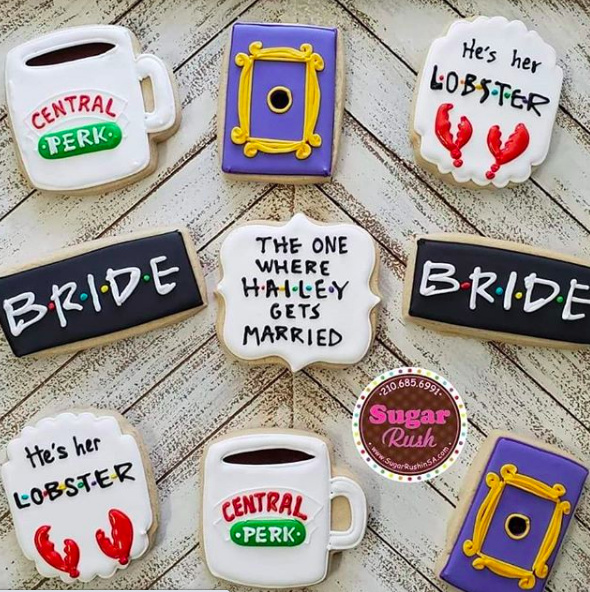 You can put up some of the series' most iconic elements in delicious cookies form. From Ross' unforgettable "pivot" line to the Central Perk logo, every main element is here in the form of cookies. Could these cookies be any cuter?
8) Central Perk Props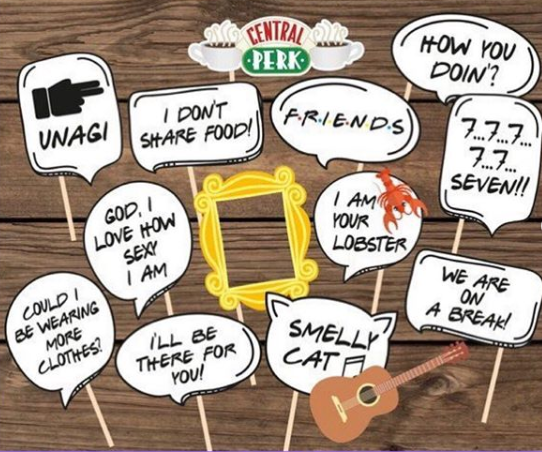 To transform your event space immediately into the characters' favorite coffee house, you can use this another awesome piece of decor. Besides the wedding shower, you can just grab one for yourself as well.
9) Cute Cupcake Toppers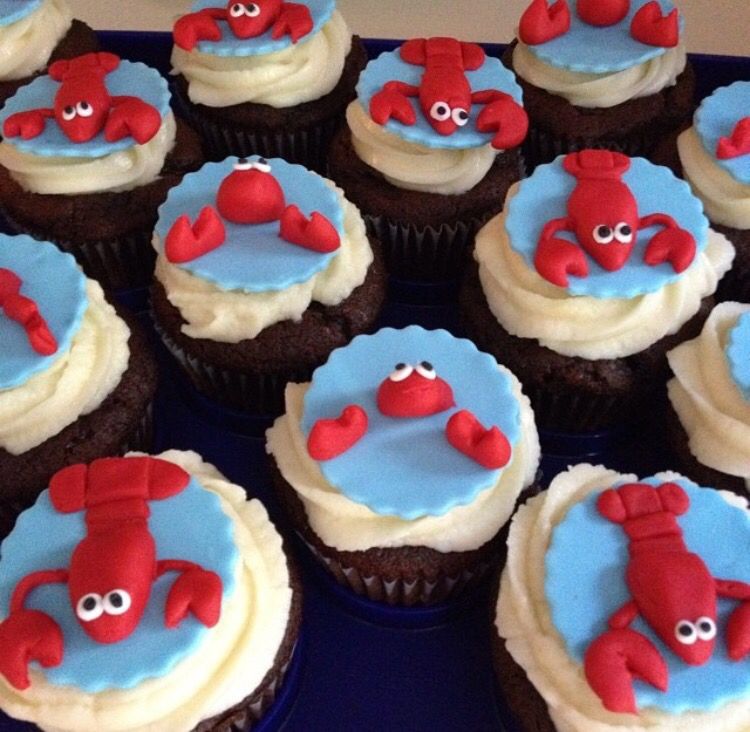 The simple way to make sure everything fits the FRIENDS theme, these cupcake toppers are perfect if you're taking charge of the party decor as well as the food. These lobsters and rings signs totally justify the FRIENDS theme.
10) Central Perk Merch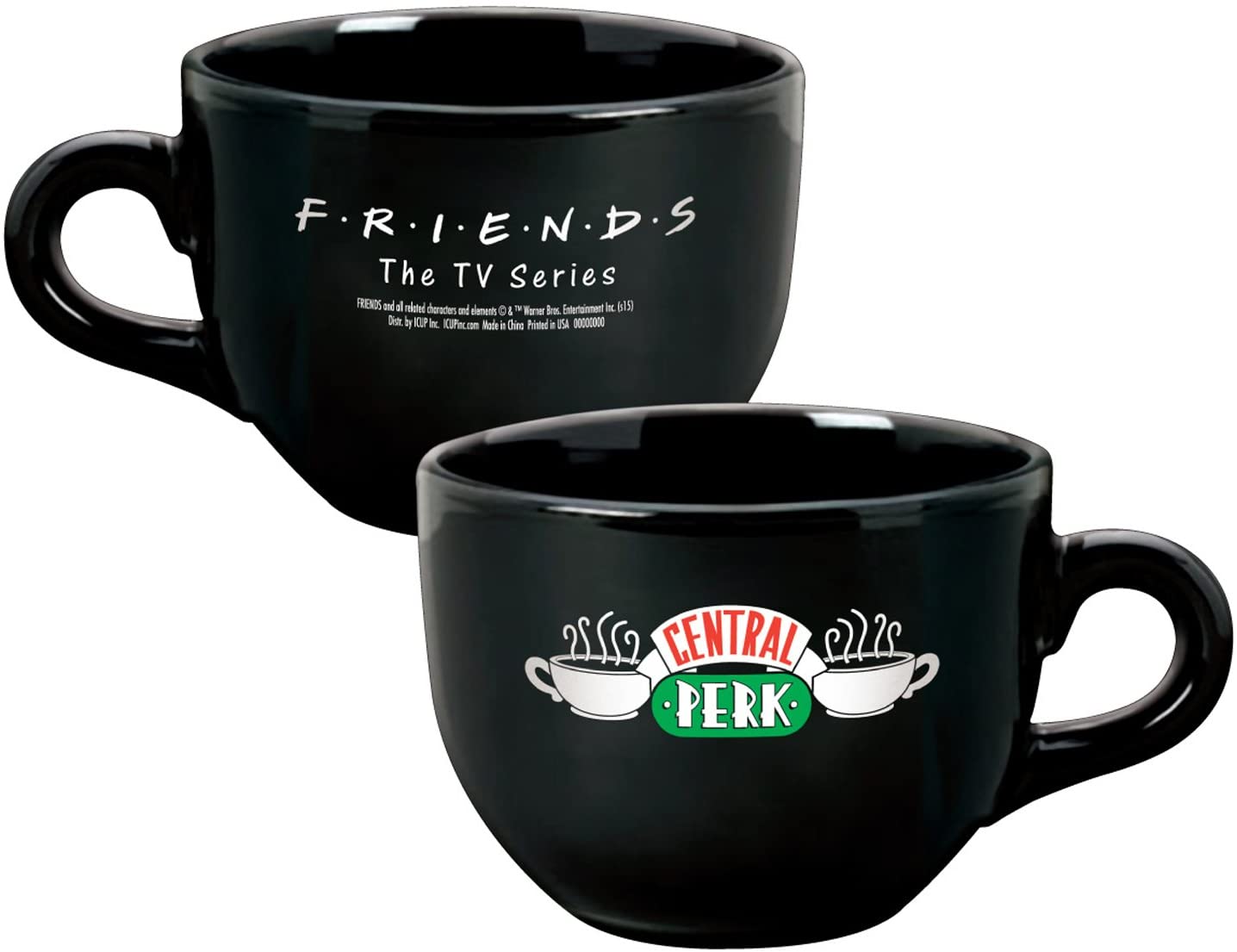 If you are looking for FRIENDS-themed bridal shower favors that can also double as props, then we have got you covered. You can serve coffee in these cool Central Perk mugs to your guests. Later, they can also take these mugs home.
11) Chandler and Rachel's Cheesecake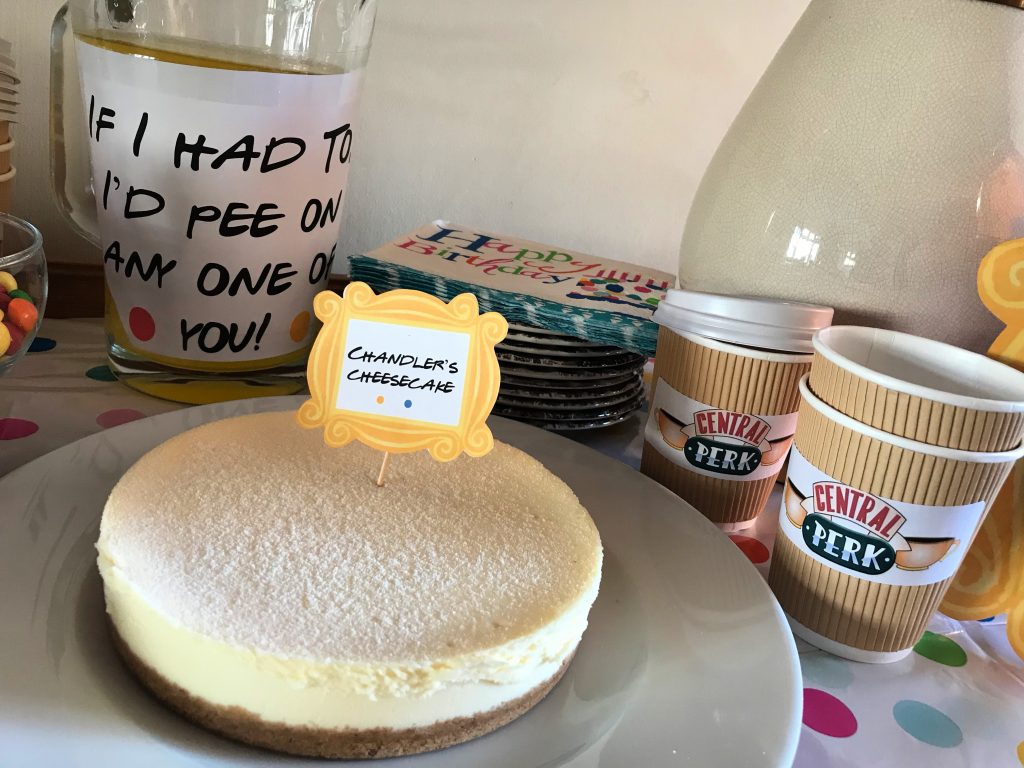 If you are worrying about FRIENDS-themed bridal shower party food, then do not worry at all. Just take each of the characters' favorite dishes, and you are done. Serve your guests some tasty sandwiches in the honor of Joey. Later, serve Chandler and Rachel's guilty pleasure in the form of delicious cheesecake jars.
12) Playful Food Labels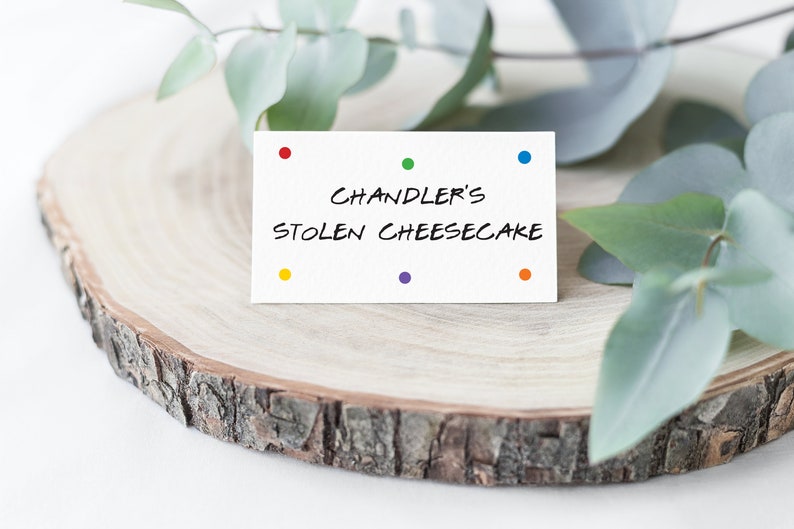 By setting up thematic signage next to all your offerings, make sure everyone gets the reference. This printable card reads "Chandler's Stolen Cheesecake". Besides that, you can also find a card for Rachel's English trifle too. So, go ahead and get crazy.
13) Custom Scented Candles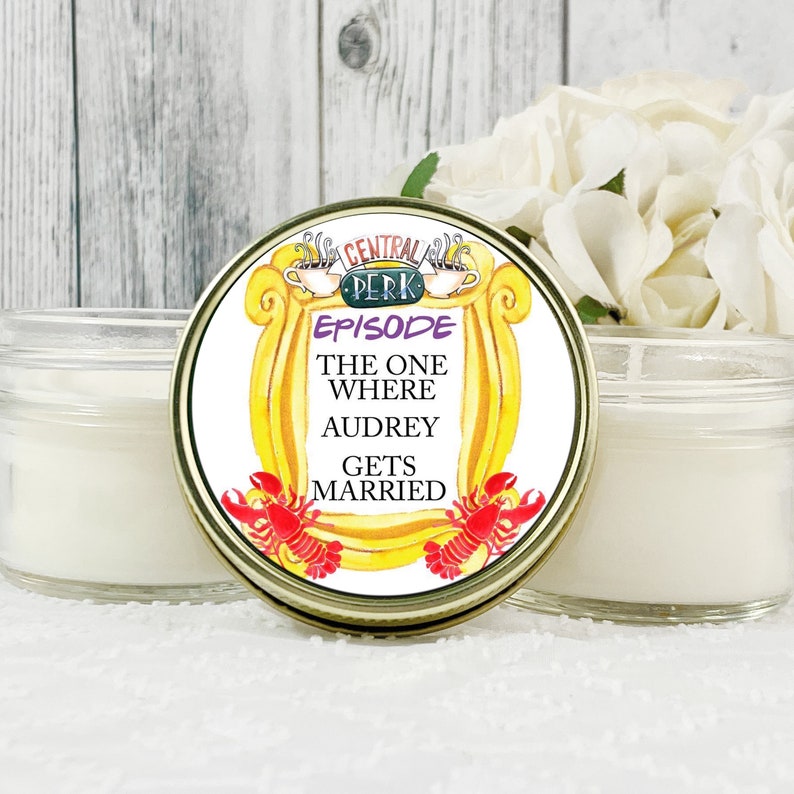 These FRIENDS-themed custom scented candles are great party favors. They come with a cute design on the lid. It can also be personalized with the guest of honor's name. These candles are perfect if you're planning a Central Perk-themed party.
14) Apartment-Inspired Decor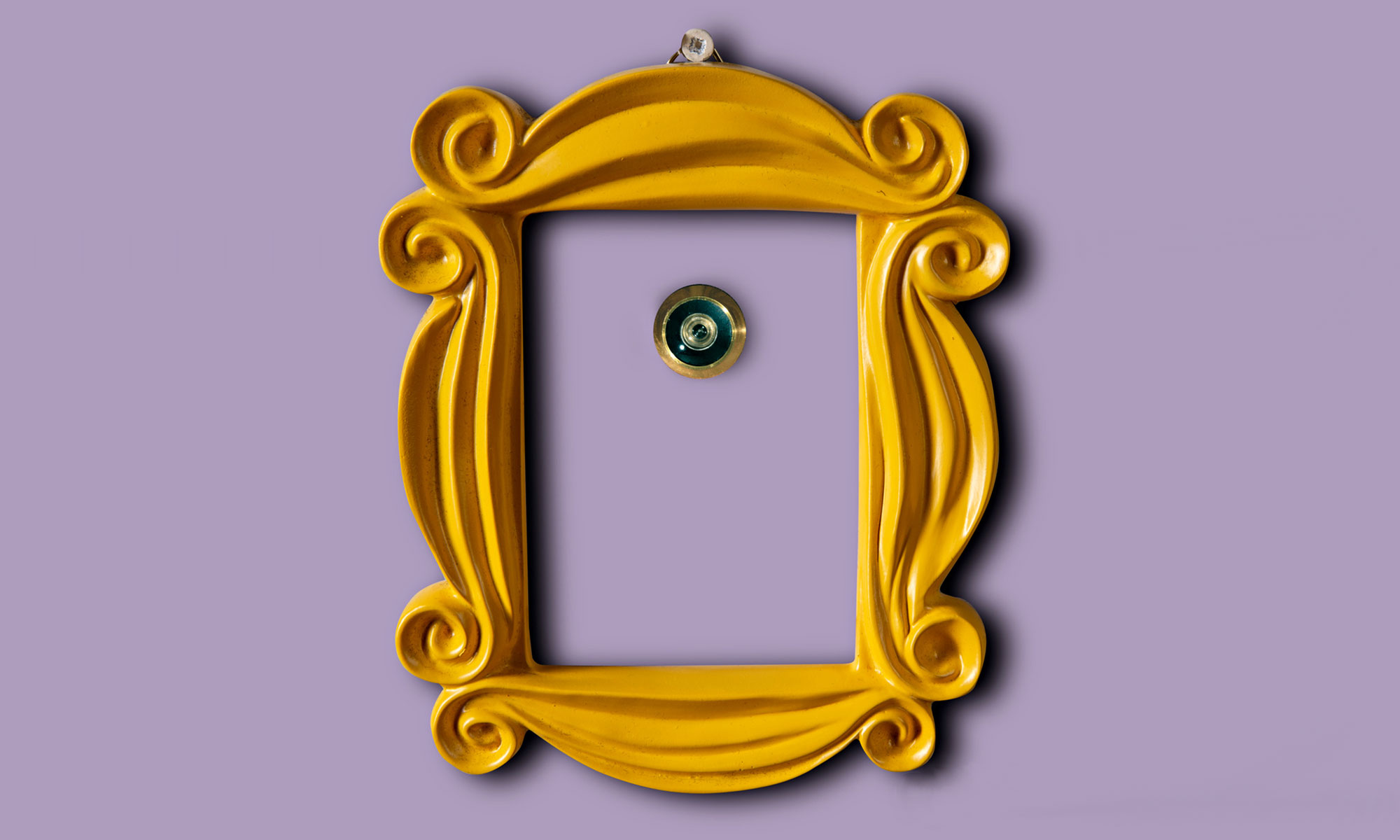 When it comes to FRIENDS-inspired bridal showers, you can also make the theme on Monica and Rachel's apartment. To get started, look to the color palette and you can borrow other details from there to get your vision across. For instance, you can replicate the yellow frame around Monica's door's peephole.
15) Phoebe's Famous Cookies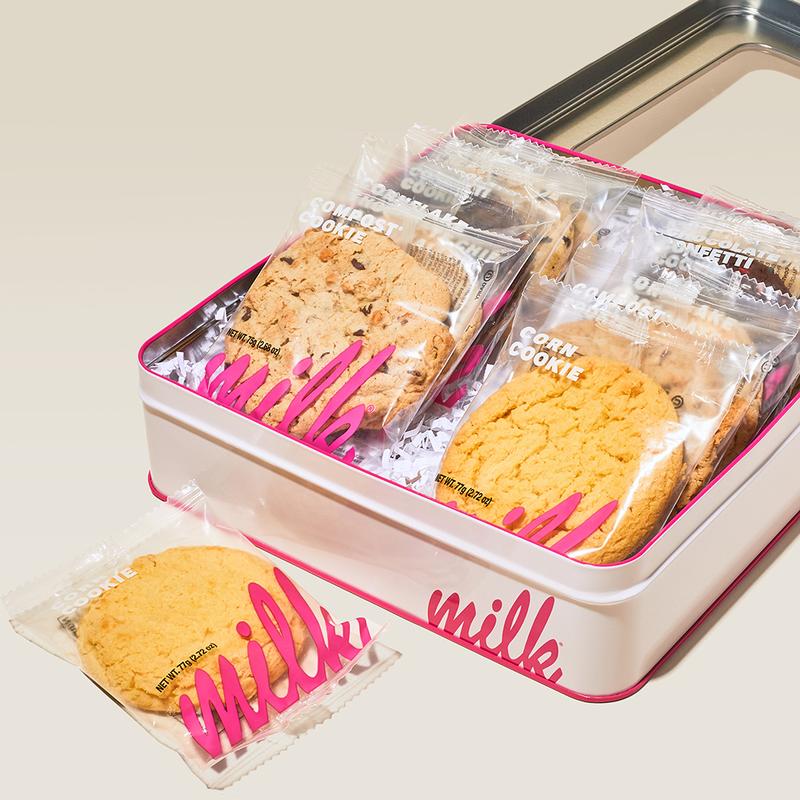 You must remember Phoebe's famous cookies that Monica and Phoebe spent hours trying to recreate. You can surely put up a dessert inspired by those elusive cookies. Not to mention, these are even better than Nestle Toll House.
16) Matching T-Shirts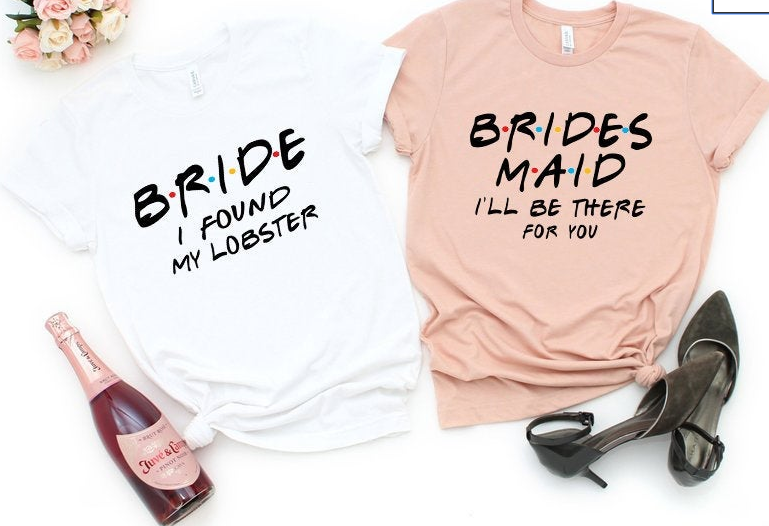 To tie everything together, matching tees for the bride, and the rest of her "I do" crew is a fun finishing touch. This could also be a cute party favor for guests to take home.
17) Central Perk Pint Glasses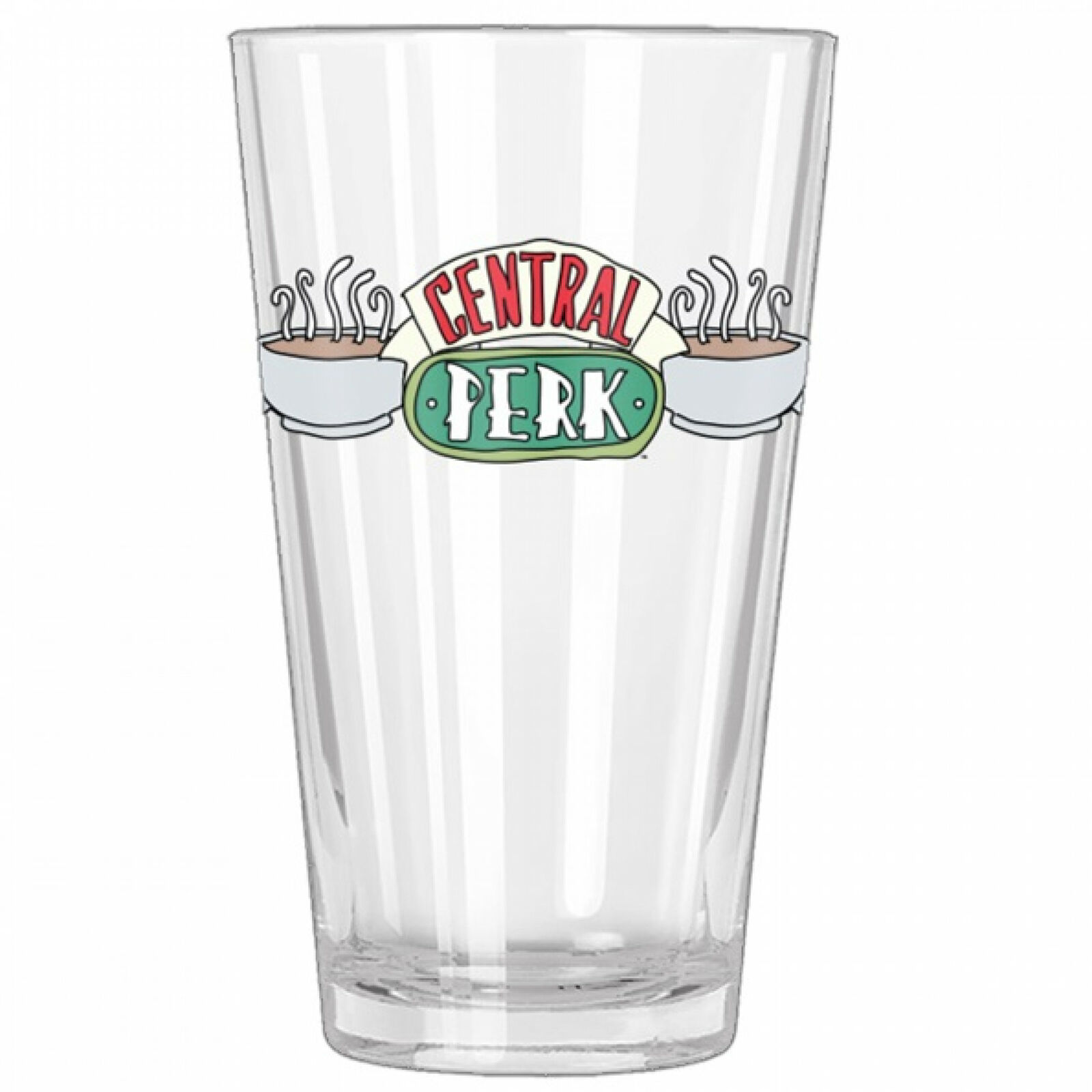 If you think coffee would be too bland for the bridal shower, then do not worry. We have got you covered for that as well. These FRIENDS-inspired pint glasses will give you the vibe of Central Perk. Now, your guests can enjoy an ice-cold beer instead.
18) Colorful Banner With Dots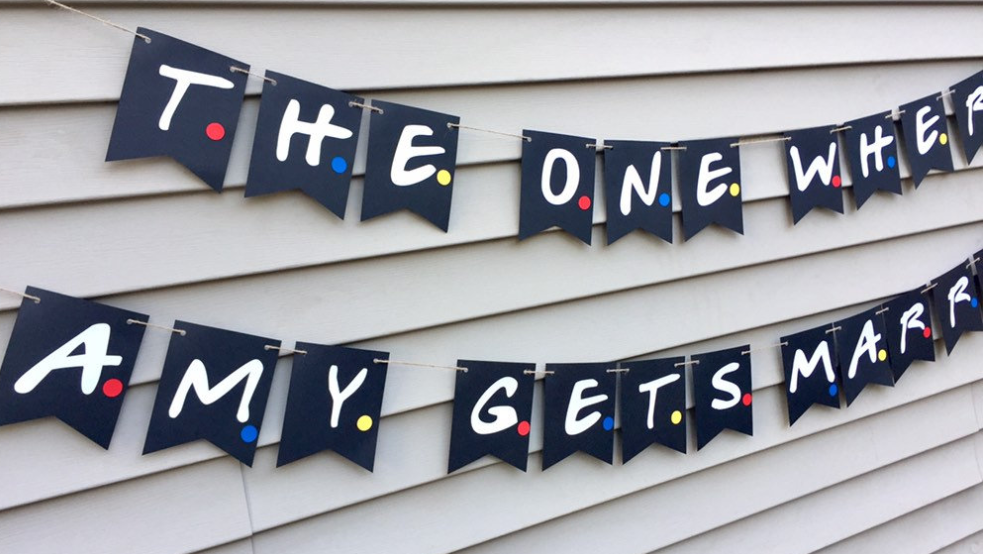 Without a FRIENDS-themed banner, your wedding shower decor just isn't complete. This one can be personalized with the guest of honor's name. You can personalize the title the way you want and make it memorable.
19) Lobster String Lights
On a more specific FRIENDS bridal theme, feel free to zone in some elements if you want to. To celebrate the soonly-wed finding of their lobster, these playful lobster string lights are a lovely detail to add.
20) Coffee Bridal Shower Favors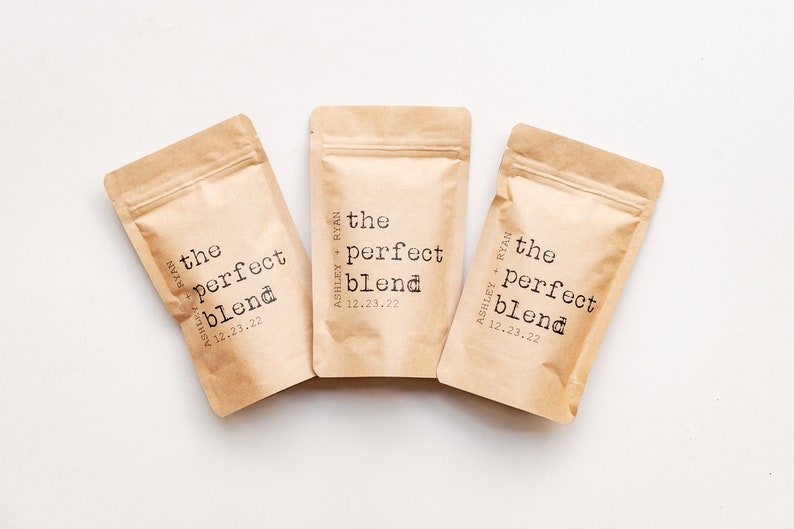 Go back to adding coffee angle to bridal shower again. For attendees to take home and enjoy, fill these cute personalized coffee favor bags with some of the favorite blends of the guest of honor. It will make your party coffeelicious.
21) Thematic Favor Tags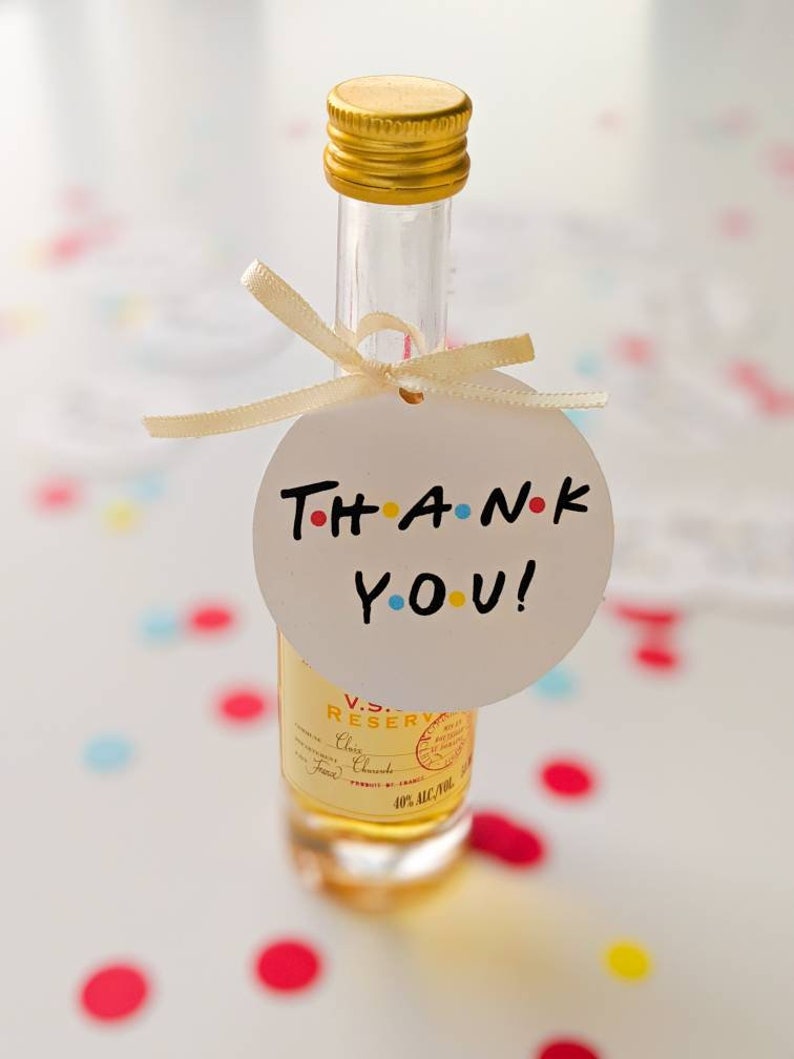 If do not want so much trouble for favors, then attaching these "thank you" favor tags written in the FRIENDS style will be more than enough. Every FRIENDS fan will love this souvenir and will cherish it forever.
22) Trivia From the Show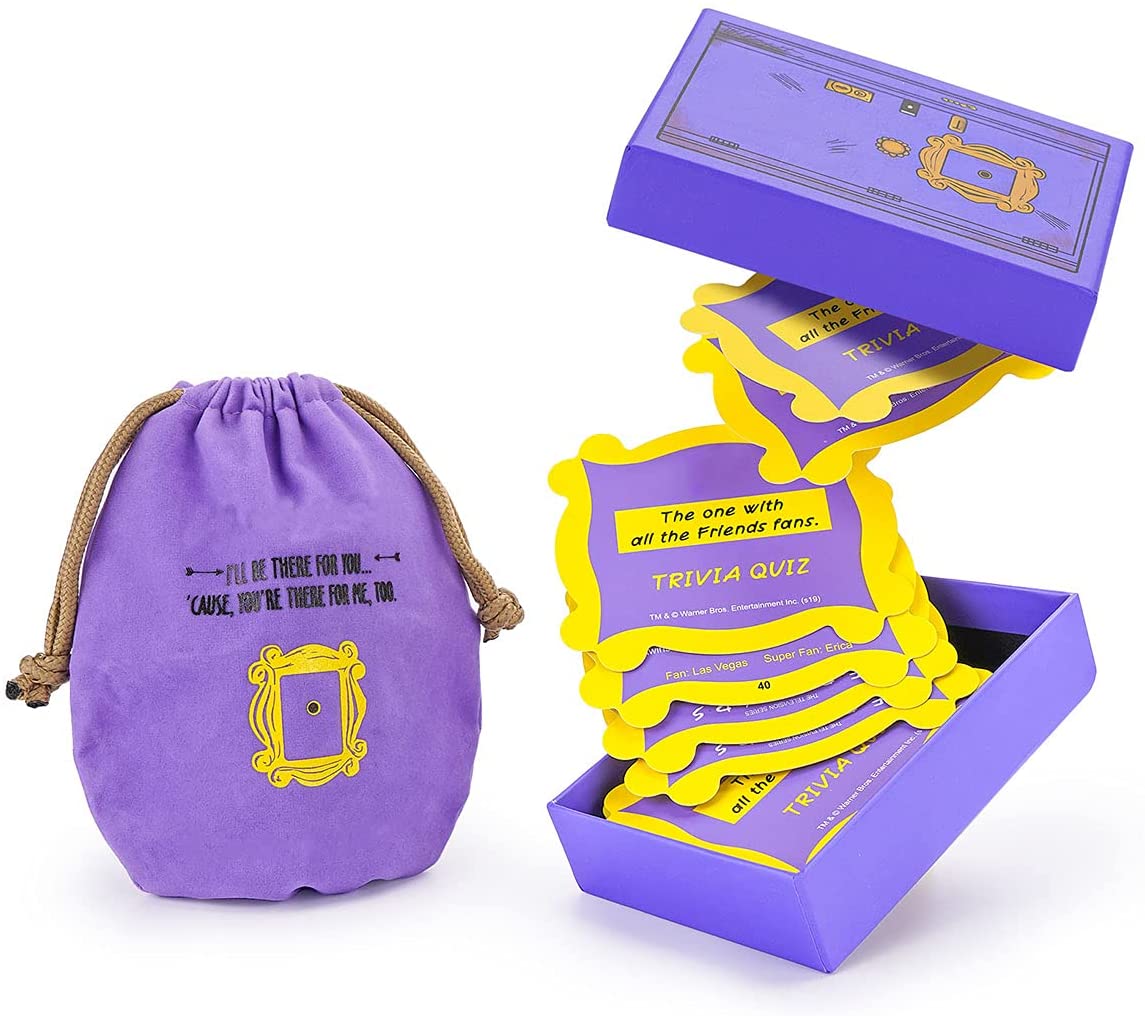 Now that we have come to the end of our list, we cannot forget to arrange the ultimate FRIENDS bridal shower game for your guests. It is none other than the famous Trivia Game. To prove they're the series' biggest fan, everyone will be jumping out of their seats.
23) Guest Book Signage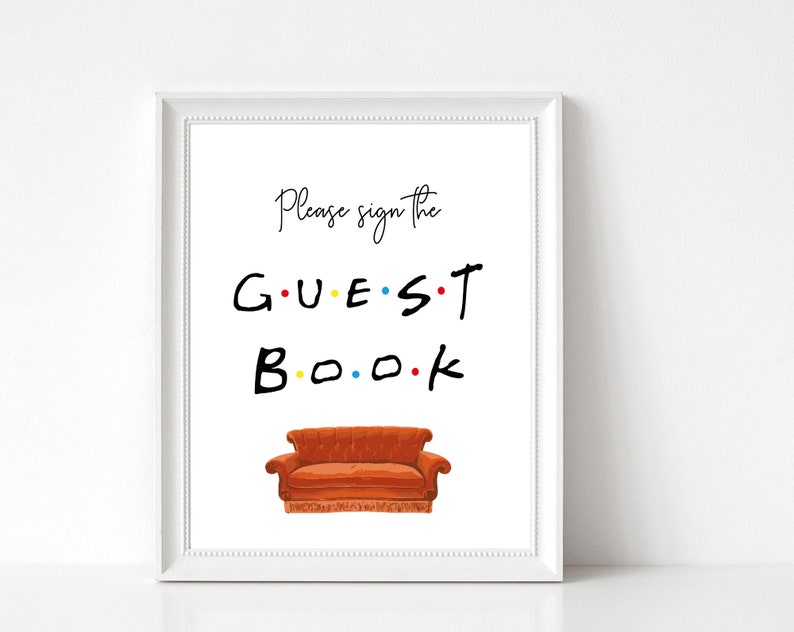 While planning other elements, don't forget the wedding shower guest book. It is recreated on the retro phone in Monica's apartment. To sign with the "phone pen", you can then complete with a notepad for loved ones. Use this on-theme signage to show the right directions to guests. The listing also includes seven other on-theme signs.
24) FRIENDS Themed Gifts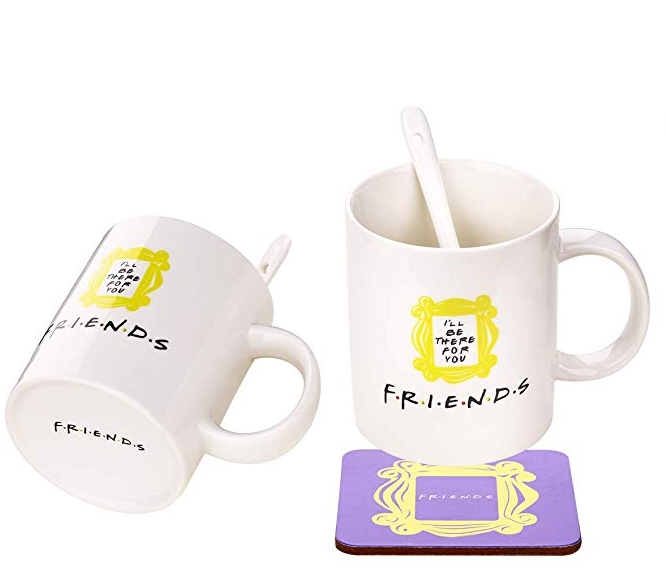 When it comes to gifts, what can be better than giving a FRIENDS-themed coffee mug? For a FRIENDS bridal shower, these coffee mugs are the perfect gift. Or else, it could be the prize for the game or a gift for the bride.
25) Sweets With FRIENDS Quotes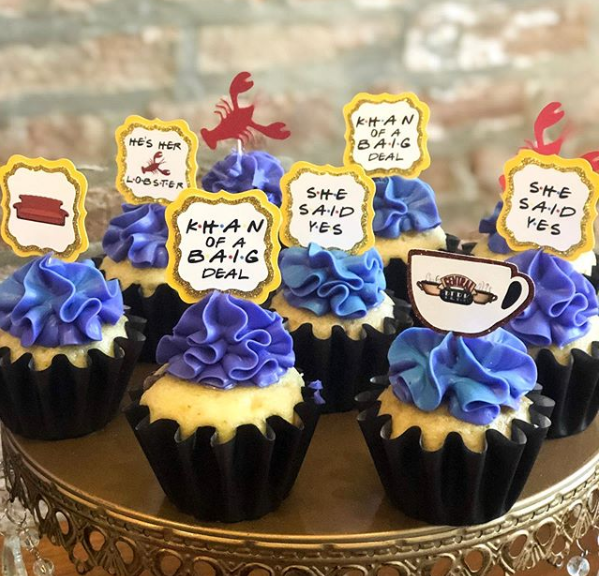 FRIENDS-theme cupcakes will add that extra details to the bridal shower. It will definitely make the bridal shower even more special. Also, it will look way cuter to eat sweets with those little FRIENDS-inspired cards on top.