Jennifer Aniston's love life has always been a hot topic among fans. Apart from her marriages to Brad Pitt and Justin Theroux, she has often made headlines for her romances. However, US Weekly reported, Jennifer took a step back from the dating world after her second divorce to help her focus on herself before getting into another relationship. She threw herself into her work, got in touch with her spiritual side, and hung with friends on the weekends. She believes that it was important for her to take a step back and feel grounded. However, the former FRIENDS star is reportedly ready to get back into the dating game.
According to a source, Aniston is looking for someone who is down-to-earth and who can make her laugh. She seems to be more impressed by guys who stay unaffected. Above everything else, she looks for kindness, humor, and good looks in a guy these days. Not to forget, the chemistry between them is one of the important things in her checklist. Recently, Aniston opened up about the kind of guy she's looking for. It seems that her fans will agree with her thought process.
Aniston Wants To Date Someone Who Is Not Famous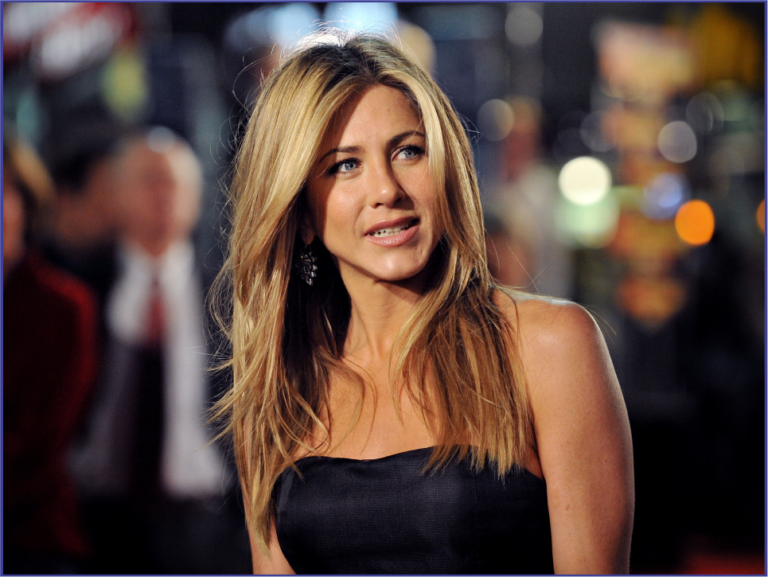 Here's a piece of the amazing news that Aniston is open to finding love again. During an interview with "People", Aniston revealed that what she's looking for in any potential future relationships, and you will be amazed to know her answer. When asked if a romance between a non-public figure and a public figure could work, she said that she believes that it truly could. She appears to be very open to the possibility since her divorce from Justin Theroux.
However, the actress claims that she won't be using a dating app to find love ever. I like the normal way of dating where someone asks her out and then they get to know each other. Meanwhile, when rumors ran wild that Aniston may be dating her former FRIENDS co-star David Schwimmer, fans got their hopes up. We have seen the duo play the iconic couple Ross and Rachel on our beloved series. Also, they have admitted to crushing on each other in the past. However, Aniston debunked all the rumors that Schwimmer is now like her brother and it is bizarre to even think of dating him now. Well, apart from that, she has quite a dating history. Let's check it out.
Jennifer Aniston's Dating History
When it comes to looking into people's dating histories, nosy could be our middle name. So, let's get going inside Jennifer Aniston's dating history.
1) Charlie Schlatter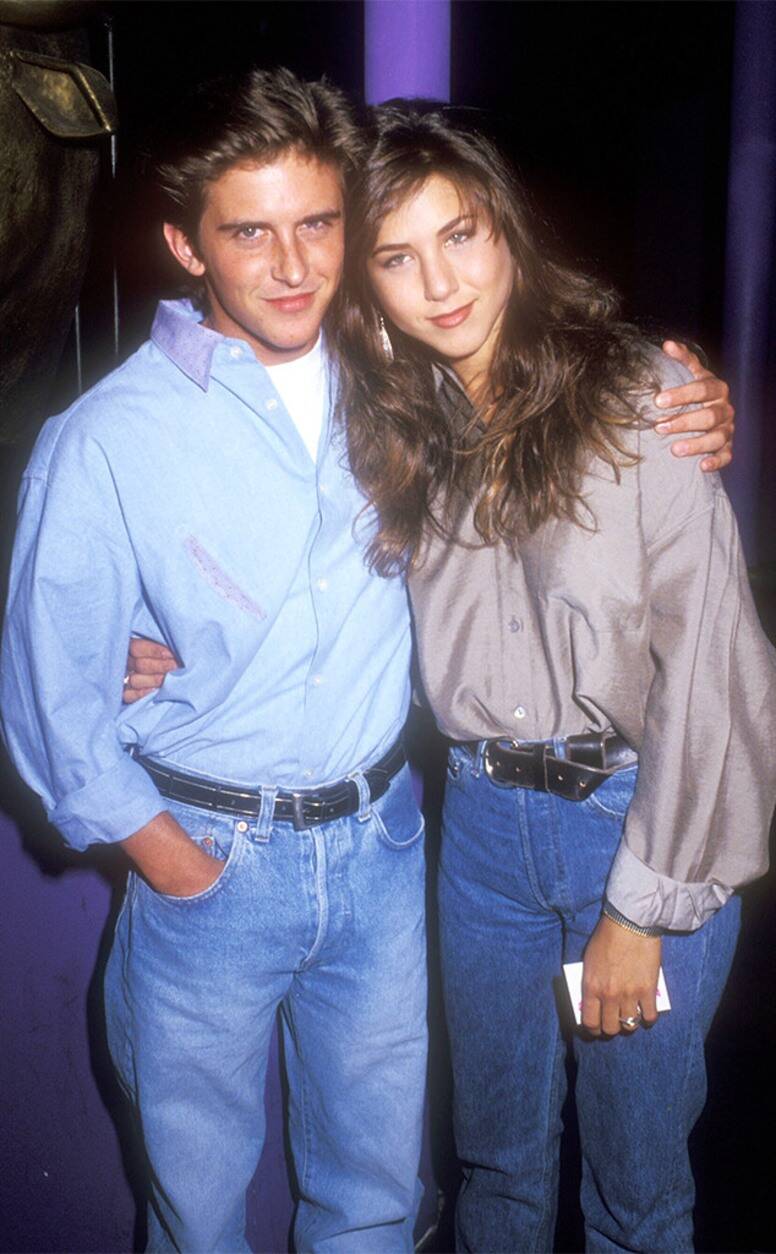 Aniston worked on a sitcom "Ferris Bueller" in 1990, where she met actor Charlie Schlatter. GQ's Editor in Chief Jim Nelson revealed in 2014 that the pair had been a couple. While he was a writer's assistant on the show, he'd witnessed their "brief" relationship.
2) Daniel McDonald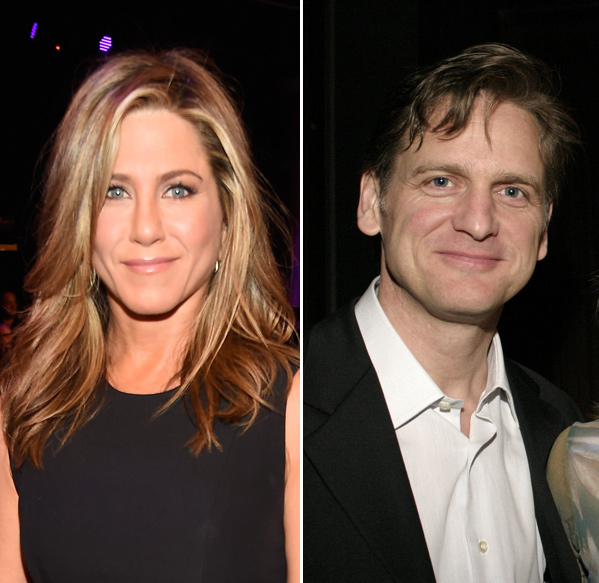 A 21-year-old Aniston dated the late actor Daniel McDonald for four years. In 2015, later opening up about the relationship to The New York Times. Aniston recalled while talking to Entertainment Tonight, "He was my first love, five years we were together. He would have been the one. But I was 25, and I was stupid. He must have sent me Justin to make up for it all."
3) Adam Duritz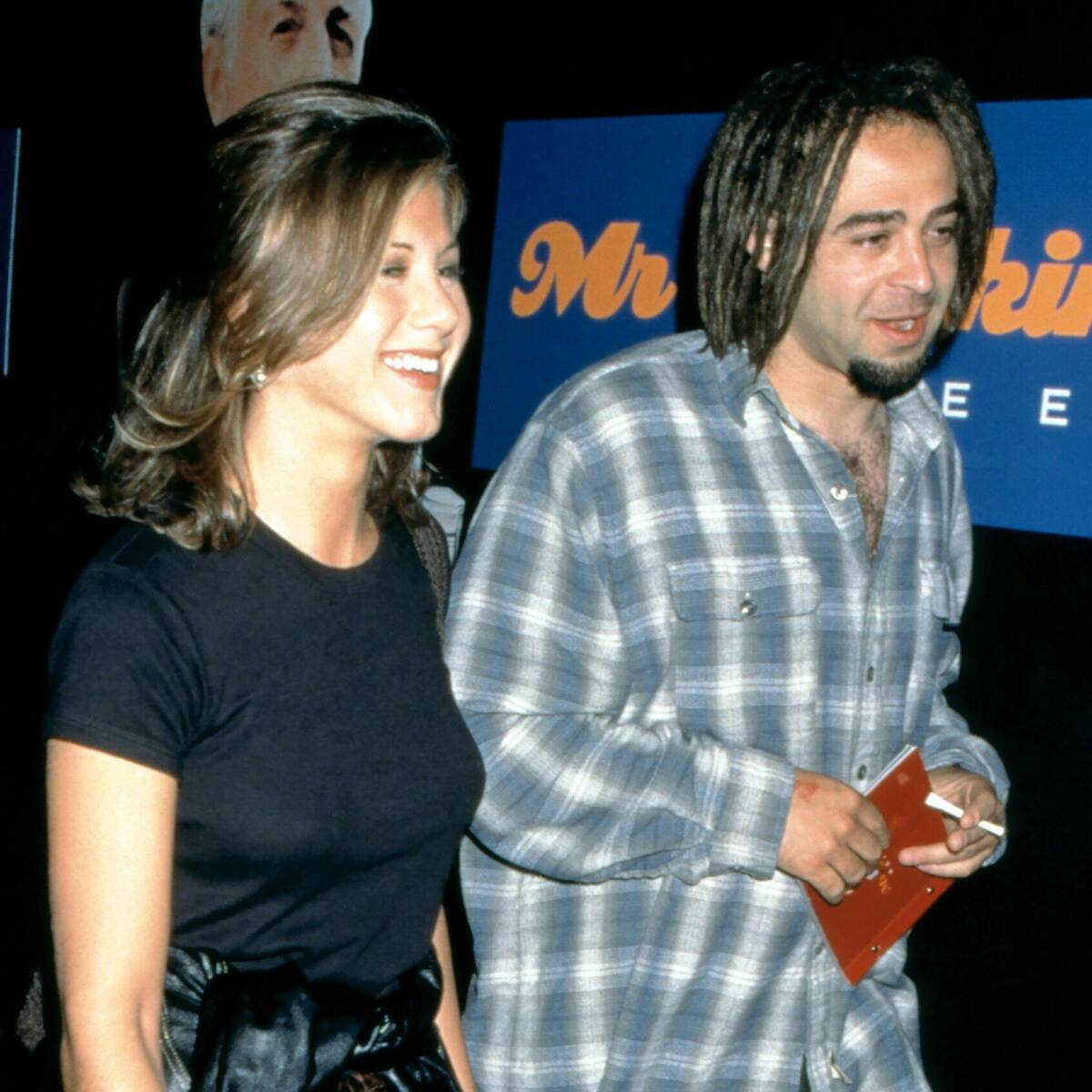 Aniston dated Counting Crows frontman Adam, a year after the FRIENDS franchise kicked off after meeting him at a nightclub, The Viper Room. Adam said in July 2021 as part of VICE TV's Dark Side Of The 90s series, "I met Jennifer Aniston there 'cause a bunch of my friends lied to me and told me she had a crush on me. And those same friends lied to her and told her I had a crush on her. I honestly had no idea who she was." He continued, "She was nice, really funny, really pretty. Those are pretty good requirements for me and also she liked me. It didn't last long."
4) Tate Donovan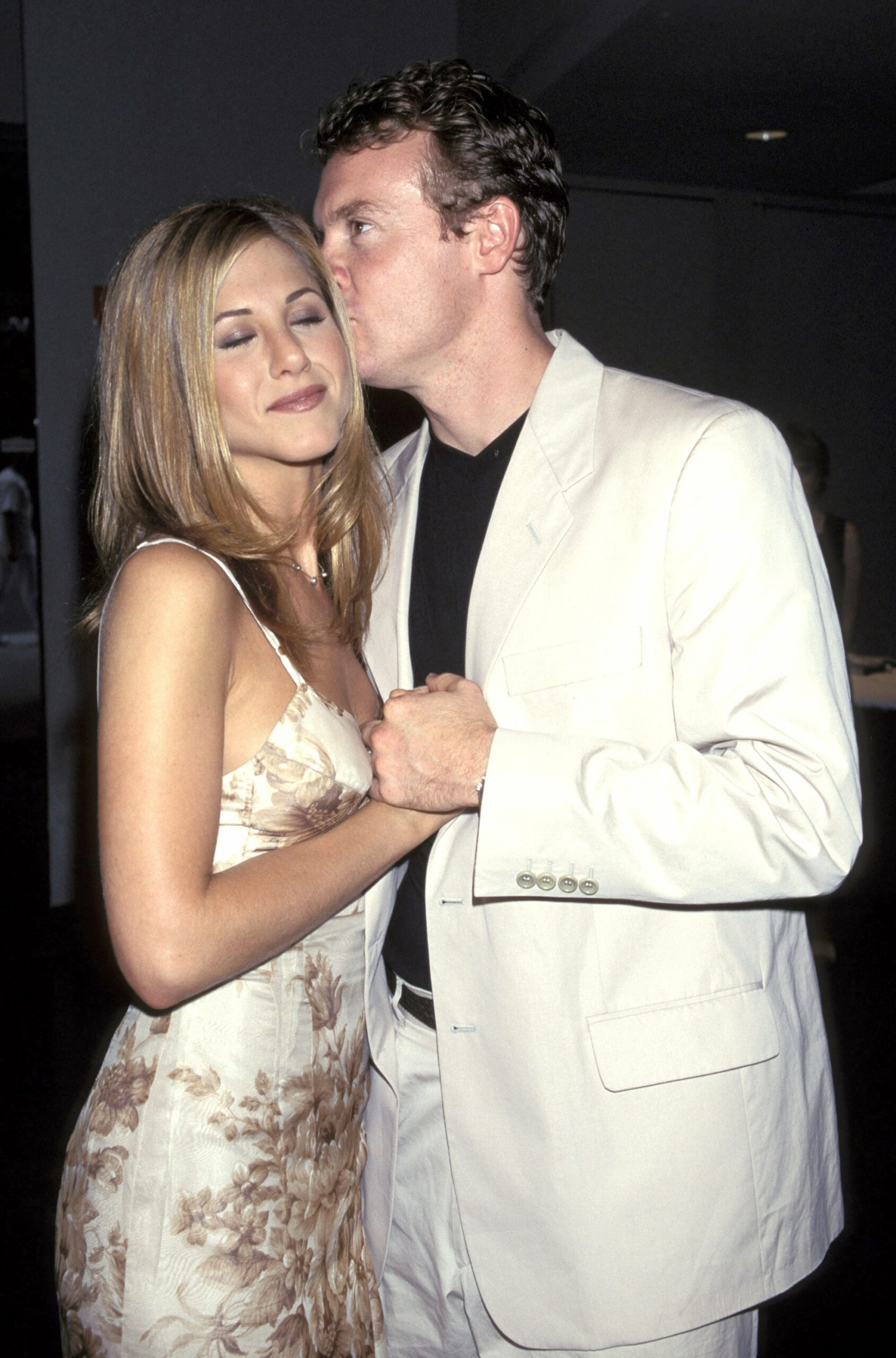 Before his appearance as Rachel Green's love interest in FRIENDS, he actors dated for three years. However, they were actually breaking up in real life while shooting for FRIENDS. During an interview with US Weekly, Donovan said, "The only bummer was Jennifer and I were breaking up at the time. And so that was tricky to sort of act, and act like we are just meeting each other, and falling in love." He continued, "Or whatever, interested in each other when we're sort of breaking up. That was just tough."
5) Brad Pitt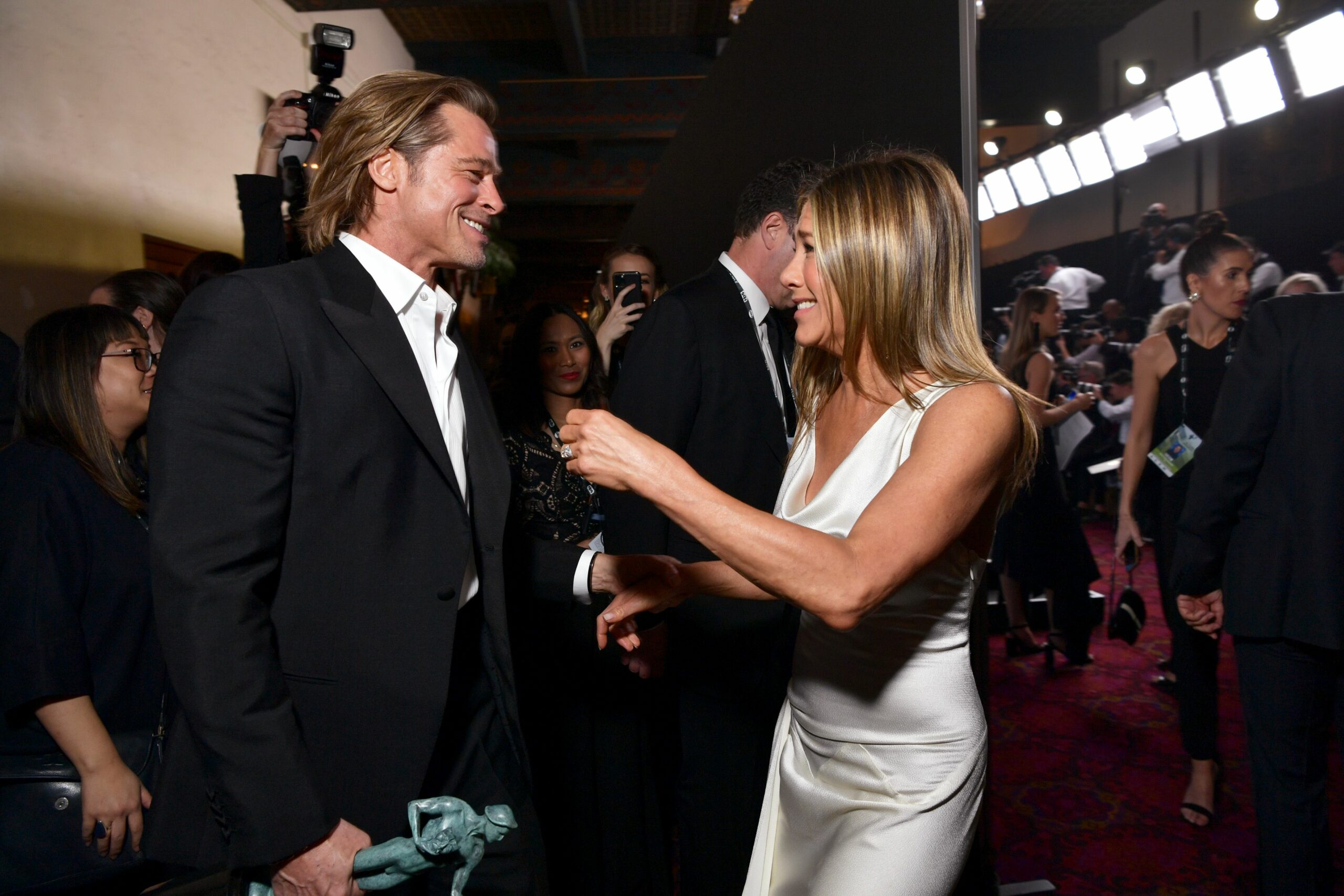 These two became the IT couple of the late 1990s after being set up by their agents. They got married in July 2000 after he proposed in November 1999. On the set of "Mr. and Mrs. Smith" in May 2005, Brad Pitt met Angelina Jolie after which came in the famous spit of Aniston and Pitt with a joint statement in January 2005.
6) John Mayer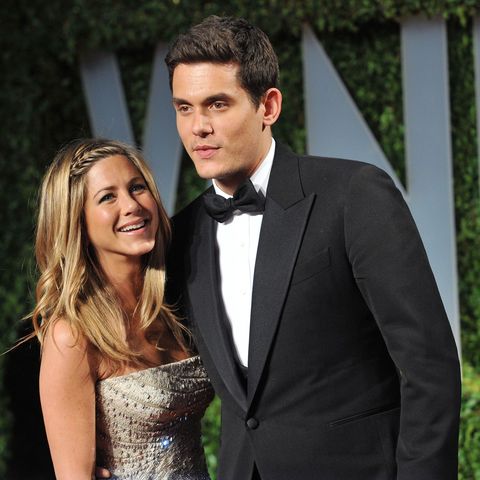 Aniston and John met at an Oscars party in early 2008. For a couple of years, they were in an off-and-on relationship. She told Vogue of Mayer in December 2008, "We care about each other. It's funny when you hit a place in a relationship and you both realize, we maybe need to do something else." She continued, "But you still really, really love each other. It's painful." Attending the 2009 Oscars together, they briefly reunited before splitting again the following March.
7) Justin Theroux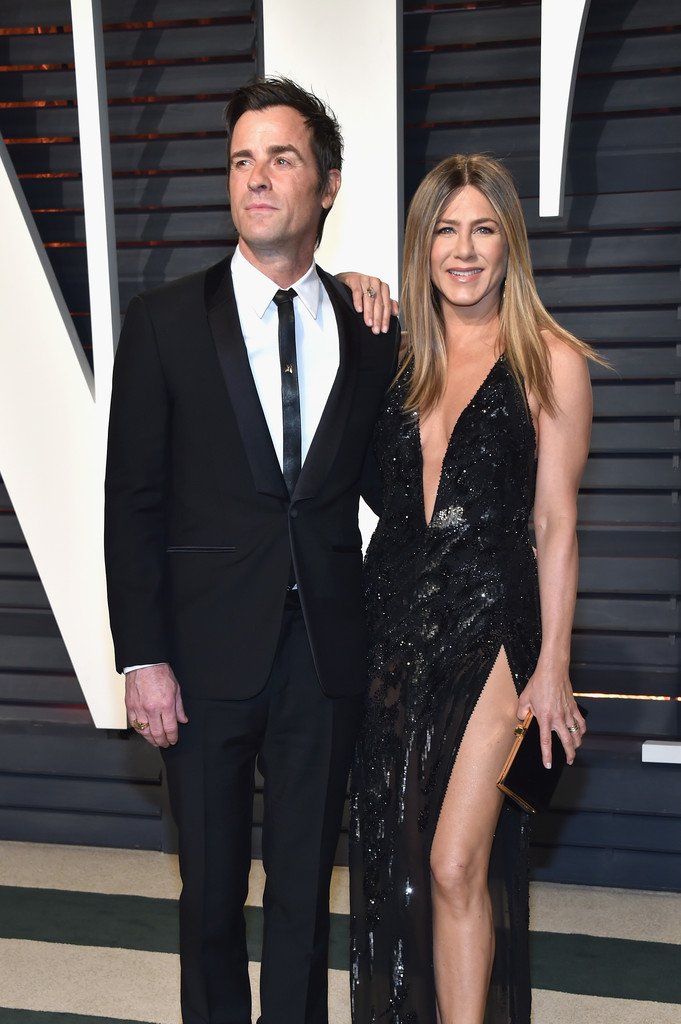 After working on the film "Wanderlust" together, the duo started dating each other. A 43-year-old Justin asked Jennifer to marry him on her 41st birthday in August 2012. The pair married in a secret ceremony in August 2015. However, in February 2018, they announced their divorce.
Will Aniston Ever Find Her Perfect Match?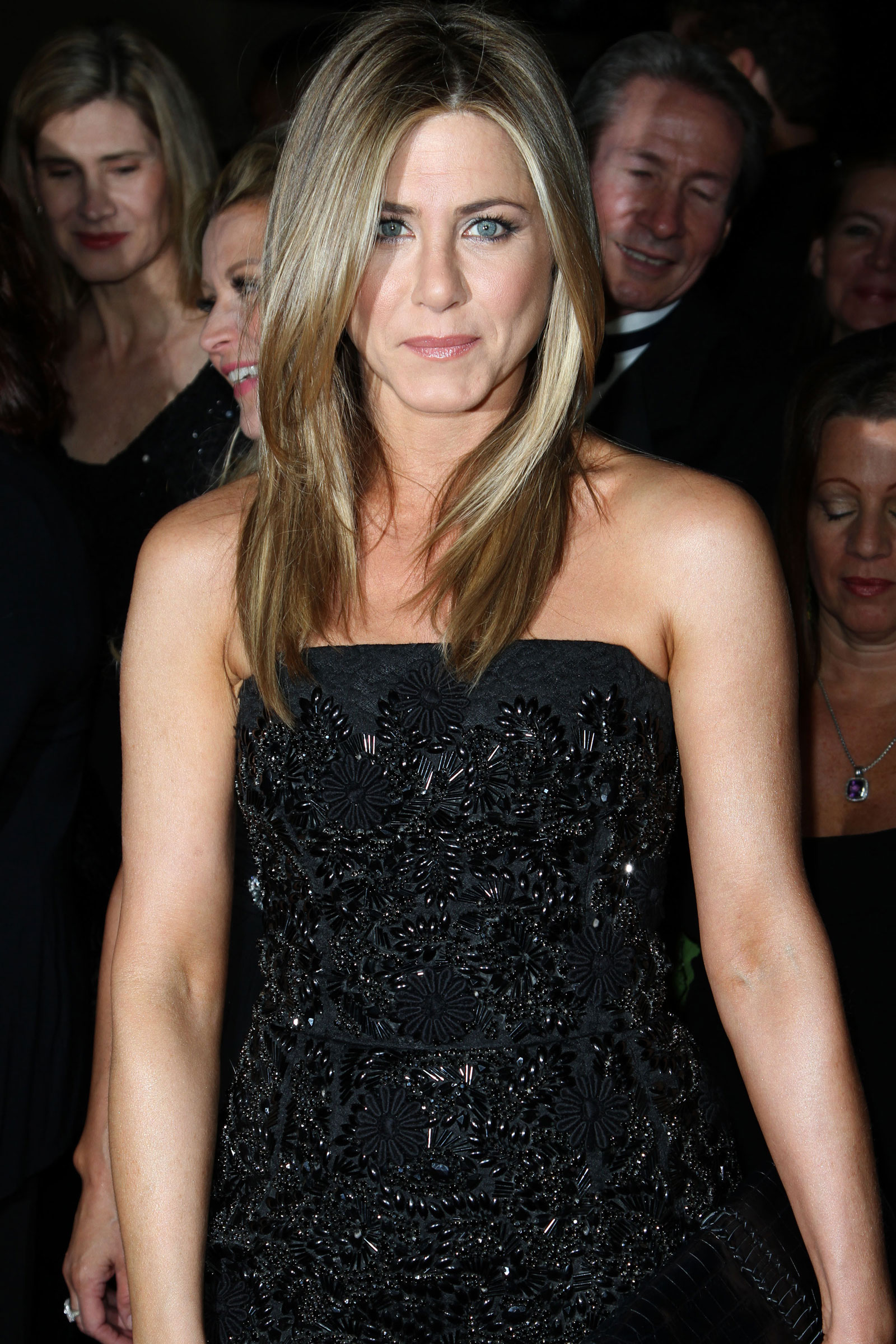 Well, there can't be any certainty to that. However, even though she is now ready for the dating game and to fall in love again, she is in a very happy place right now with her work, friends, and pets. She definitely is in a very peaceful place where she loves her job and is grateful for the amazing people in her life, and beautiful dogs. She considers herself a fortunate and blessed human being. And, we want nothing more than that for her.