Jennifer Aniston is setting the record straight about the off-camera relationship between her and David Schwimmer, despite their undeniable chemistry on FRIENDS.
The former co-stars sent fans into a frenzy just about a month ago when they admitted they had crushes on each other while filming the beloved television series. However, they never acted on those feelings, according to the 52-year-old actress. During an interview with Courteney Cox and Lisa Kudrow on SiriusXM's The Howard Stern Show, Jennifer made it clear that she and the 54-year-old actor, David Schwimmer, never hooked up. Aniston said, "He was lovely, David was great" when asked by host Howard Stern why she didn't "bang" Schwimmer.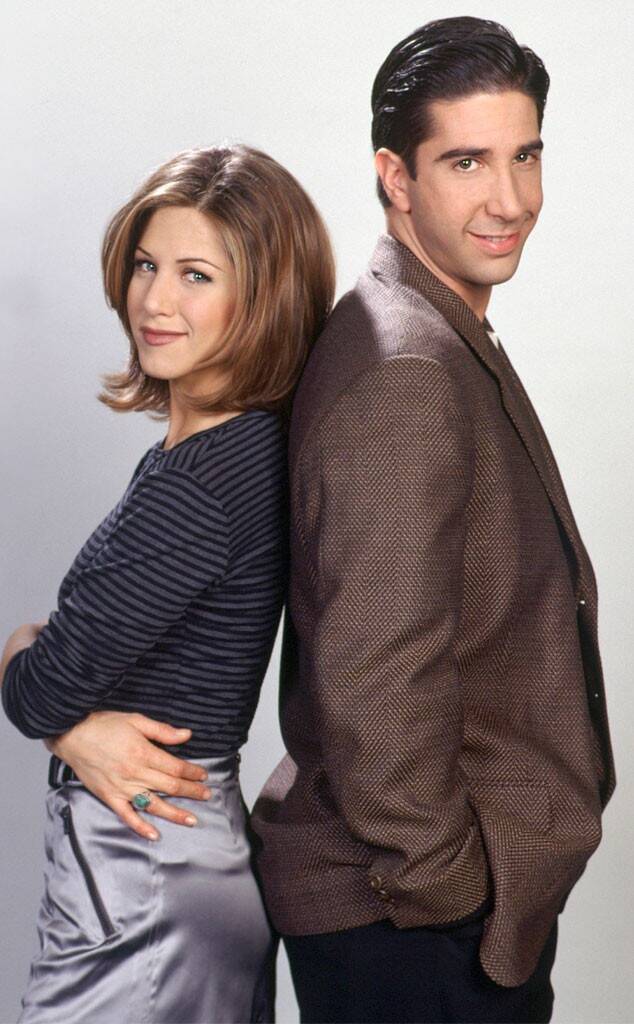 She said, "We were in relationships, and it was always never the right time, and it wouldn't have worked. The beauty of that was that whatever feelings we had, we just literally channeled everything into Ross and Rachel." She continued, "And I think that's maybe why it resonated the way it did." When the host asked if they never, ever "consummated it," she reiterated, "But no, we never, on my life [got together]. And Courteney and Lisa would know if it did because they would've heard about it. They can vouch for me." At that time, Cox chimed in and said, "It's true."
However, Howard said he couldn't believe it. So, The Morning Show actress replied, "No, I would proudly say I banged Schwimmer if that happened. But no."
Last month, HBO Max's FRIENDS reunion dropped one major bombshell. It was the secret offscreen crush between Aniston and Schwimmer. After seeing Ross Geller and Rachel Green as lovebirds for a decade, fans were thrilled to know that they actually had a crush on each other.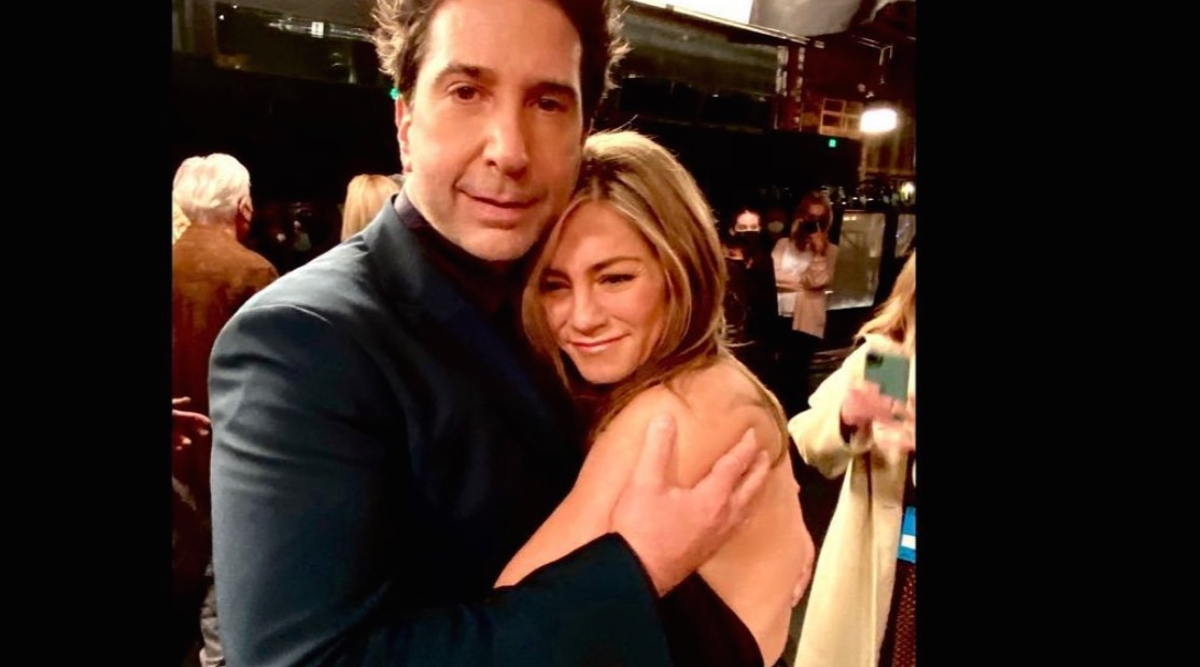 In a post-reunion interview with The Hollywood Reporter, Marta Kauffman, Kevin Bright, and David Crane were asked about whether they were aware of the developed romantic feelings of the pair for one another. To which Bright said, "It was a very hot topic on the set because the electricity between them in the scenes was like, 'Oh my God, they can't be acting that, there's got to be something!'" He continued, "Everybody was suspicious that something was going on. People made up their own rumors at a certain point. But we all thought something might have been going on because they were just so good together"
He further revealed, "We were so invested in Ross and Rachel, like the rest of you. There was something about them. But like the show, in a certain way, you had to wait a long time and then it never happened. The happy ending is in the show." According to Kauffman, it was pretty obvious that Schwimmer and Aniston had feelings for each other. She said, "We didn't know for sure because we never asked either of them, but yes, we thought that perhaps might be going on. It did not wind up inspiring (their on-screen storyline) honestly at all." She continued, "If anything, their ability to channel those feelings into Ross and Rachel just made the longing all the more relatable."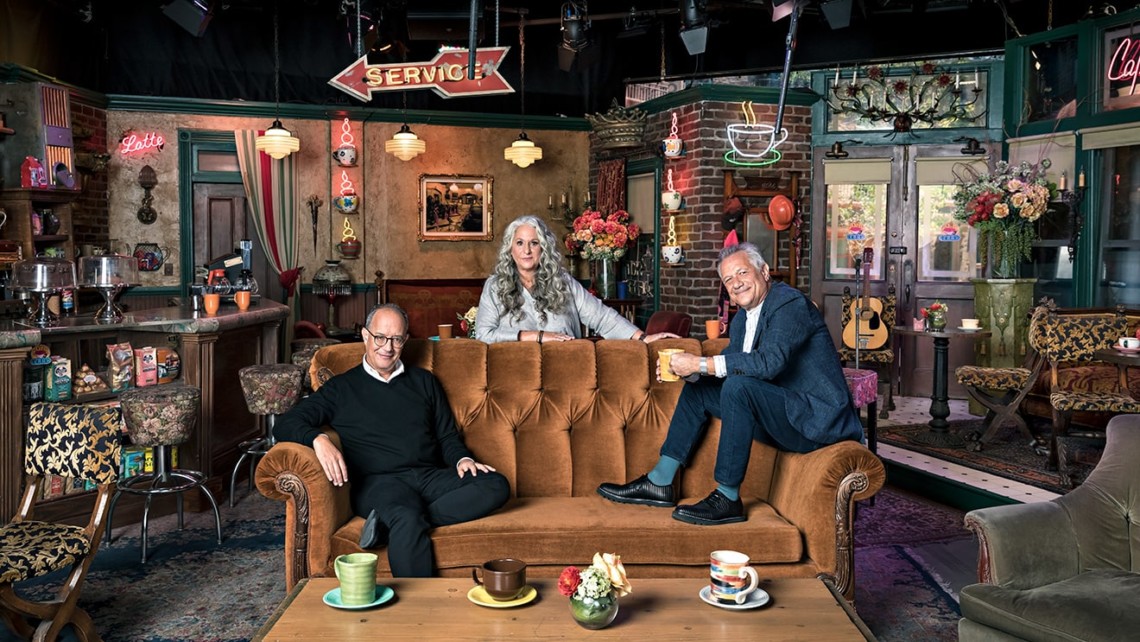 Most of the time off-screen romances don't work out and it eventually affects their on-screen chemistry as well. When asked if they ever discussed with them the challenges that could arise if their offscreen romances don't work out, Bright said that it is not wise to interfere in the personal lives of the actors. It is best to let things take their course. He said, "We never did because nobody saw anything, nobody found anything; it was just rumored that were all based on how good they were as actors."
Schwimmer echoed the same sentiments as Aniston during the much-buzzed-about FRIENDS reunion on HBO Max about why they never pursued one another. He told James Corden, who was hosting the show, "At some point, we were both crushing hard on each other but it was like two ships passing because one of us was always in a relationship, and we never crossed that boundary. We respected that."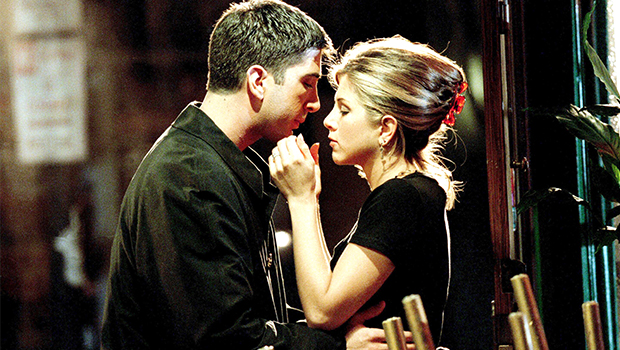 Aniston added following Schwimmer, "Honestly, I remember saying one time to David, 'It's going to be such a bummer if the first time you and I actually kiss is going to be on national television.'" She continued, "Sure enough, the first time we kissed was in that coffee shop. We just channeled all of our adoration and love for each other into Ross and Rachel", instead of acting on their feelings off-screen. Even though they kept professional on set, the actor admitted that while filming the show, he and Aniston shared a few intimate moments. He revealed, "I thought back on the very first year or two, you know, when we had breaks from rehearsal, like, there were moments where we would cuddle on the couch."
Throughout FRIENDS' 10-season run, Ross and Rachel had a will they or won't they dynamic. During the 2004 series finale, the pair got back together even after Rachel accepted a job at Louis Vuitton in Paris. The most awaited moment in the entire season.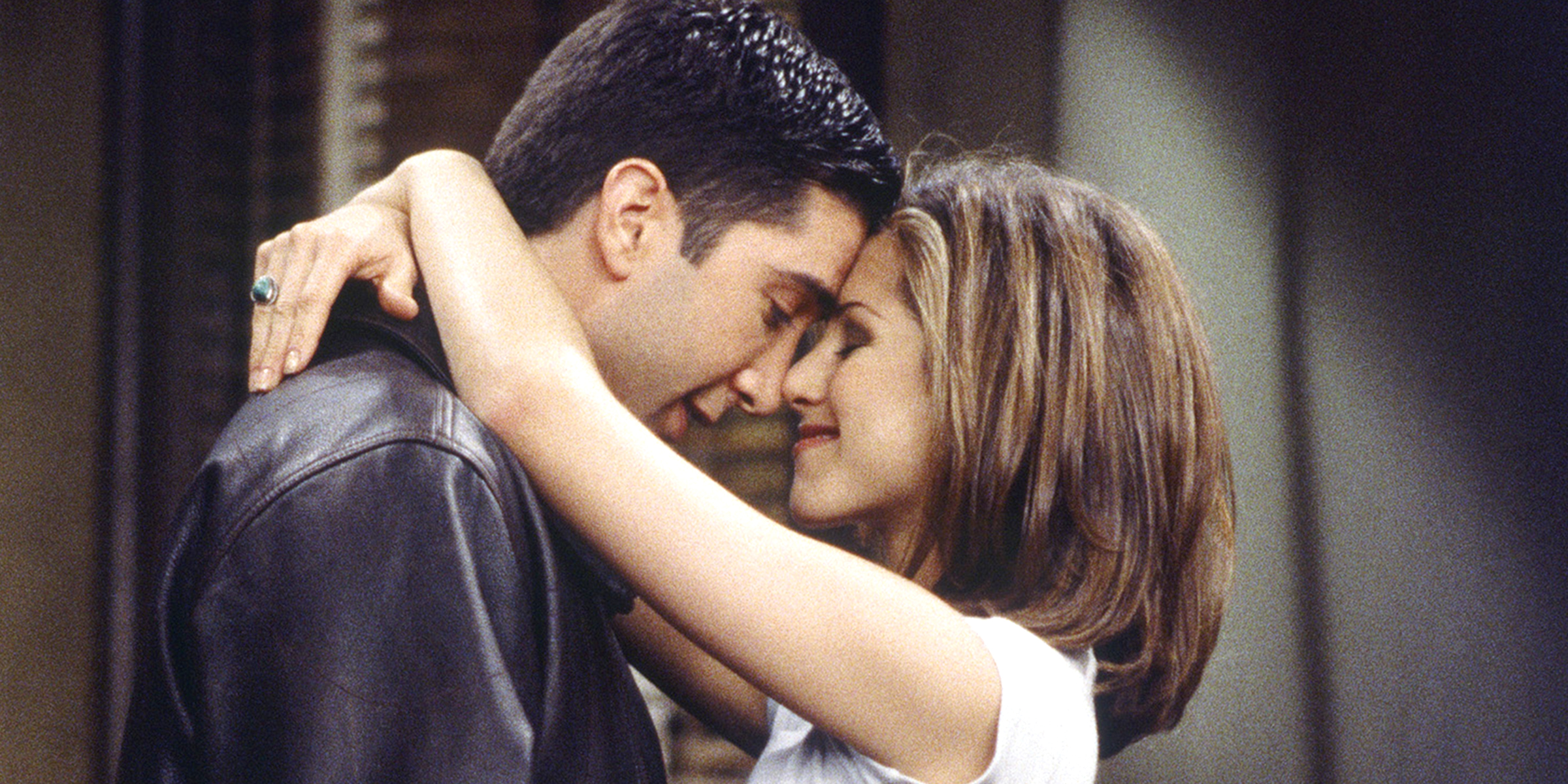 Schwimmer was married to Zoe Buckman in real life with whom he shares a 10-year-old daughter, Cleo. However, they split up in 2017. As fans know, Aniston went on date with the FRIENDS guest star, Brad Pitt, and eventually got married to him from 2000 to 2005. Later, she got married to Justin Theroux and got a divorce from him in 2018. Even after breaking up with Pitt, the exes remained friends and reunited virtually last September for "Dane Cook Presents Feelin' A-Live: A Virtual Table Read Of Fast Times at Ridgemont High."
When Howard asked Aniston if it was awkward for her, she said, "No! It was absolutely fun. You know, Brad and I are buddies. Like, we're friends and we speak.". She continued, "There's no oddness at all, except for everyone that probably watched it and was wanting there to be."
The Hollywood star surely wants to keep it real!!