FRIENDS big fans have maintained a strong tie to the show even after it ended its 10-season run in 2004. The show produced some amazing and significant moments that still have fans crying, laughing, and "pivoting". However, there is one relationship that steals the show, that is, Chandler Bing and Monica Gellar. It was wonderful to see them welcoming twins by a surrogate and later getting into the life of suburbs. While they were the steadiest couple in the show, we wonder if in real life too, they were in a relationship. Since the show ended in 2004, Matthew Perry allegedly once said that he had deep feelings for his FRIENDS co-star, Courteney Cox.
Throughout the half-end of the series, Courteney Cox was married to David Arquette. Three years later, Cox split up with Arquette in October 2010, only to date Johnny McDaid. However, she looked upon Matthew for emotional support during her brief separation with Johnny in 2015, and that bonding had finally become something more. In an interview, a source told Perez Hilton, "It's no surprise that Matthew was one of the first people Courteney called after Johnny left her. They have leaned on each other before. There isn't any pressure to put a label on it just yet, but they are excited to see where this might go."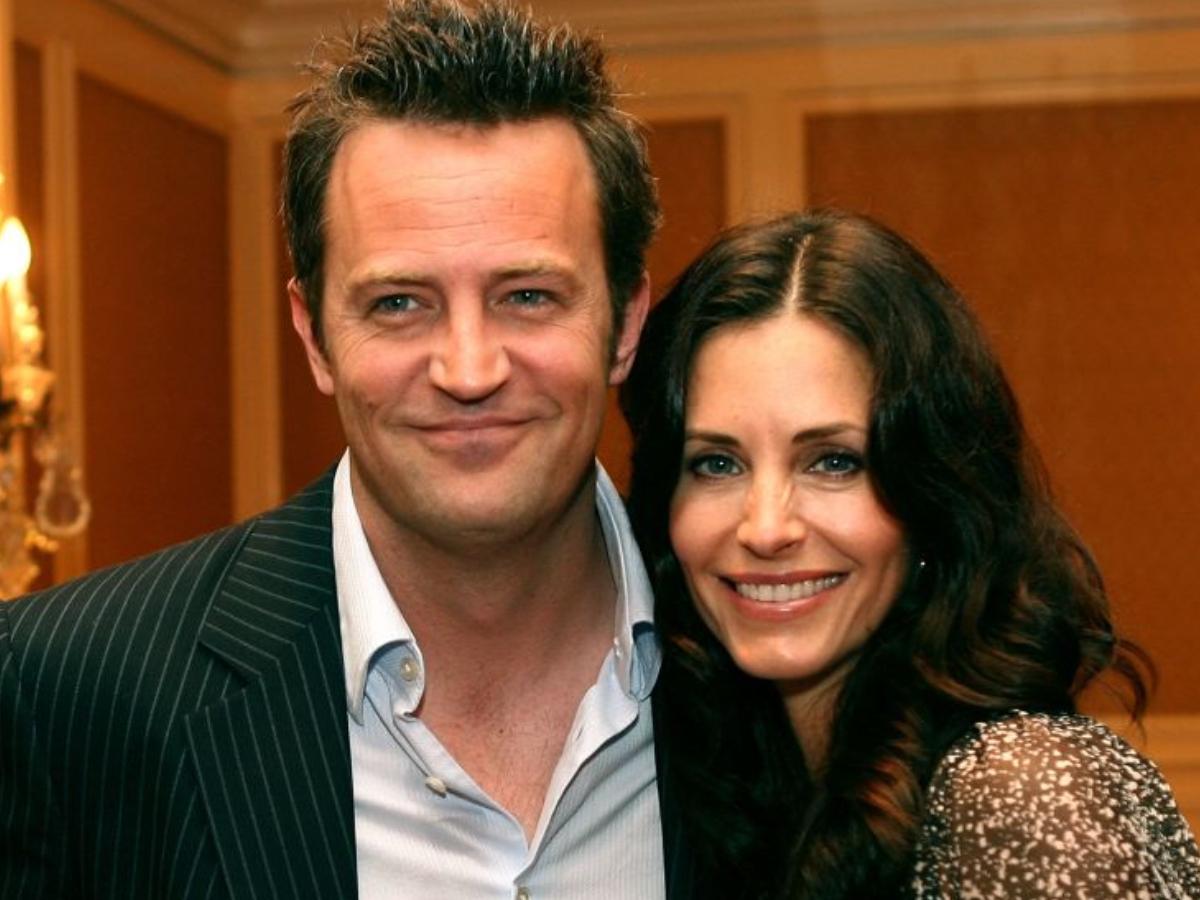 Later, Courteney reunited with Johnny shutting down the whole speculations, and Matthew started dating Molly Hurwitz.
According to a Hollywood insider, Matthew has always been in love with Courteney and never got fully over her. The pair have remained close since 1994. They have always supported each other in everything, especially failed relationships. Be it Matthew's addiction to wrong elements or be it Courteney's split with Johnny, they leaned on each other's shoulder when needed. It seems like Courteney is Matthew's lobster.
There are some moments that prove that Matthew is in love with Courteney for ages. They are still incredibly close despite not being on the camera every day. They leave their fans wondering if something really is going on between them. So, now grab your unagi and sit back in the apartment to find out: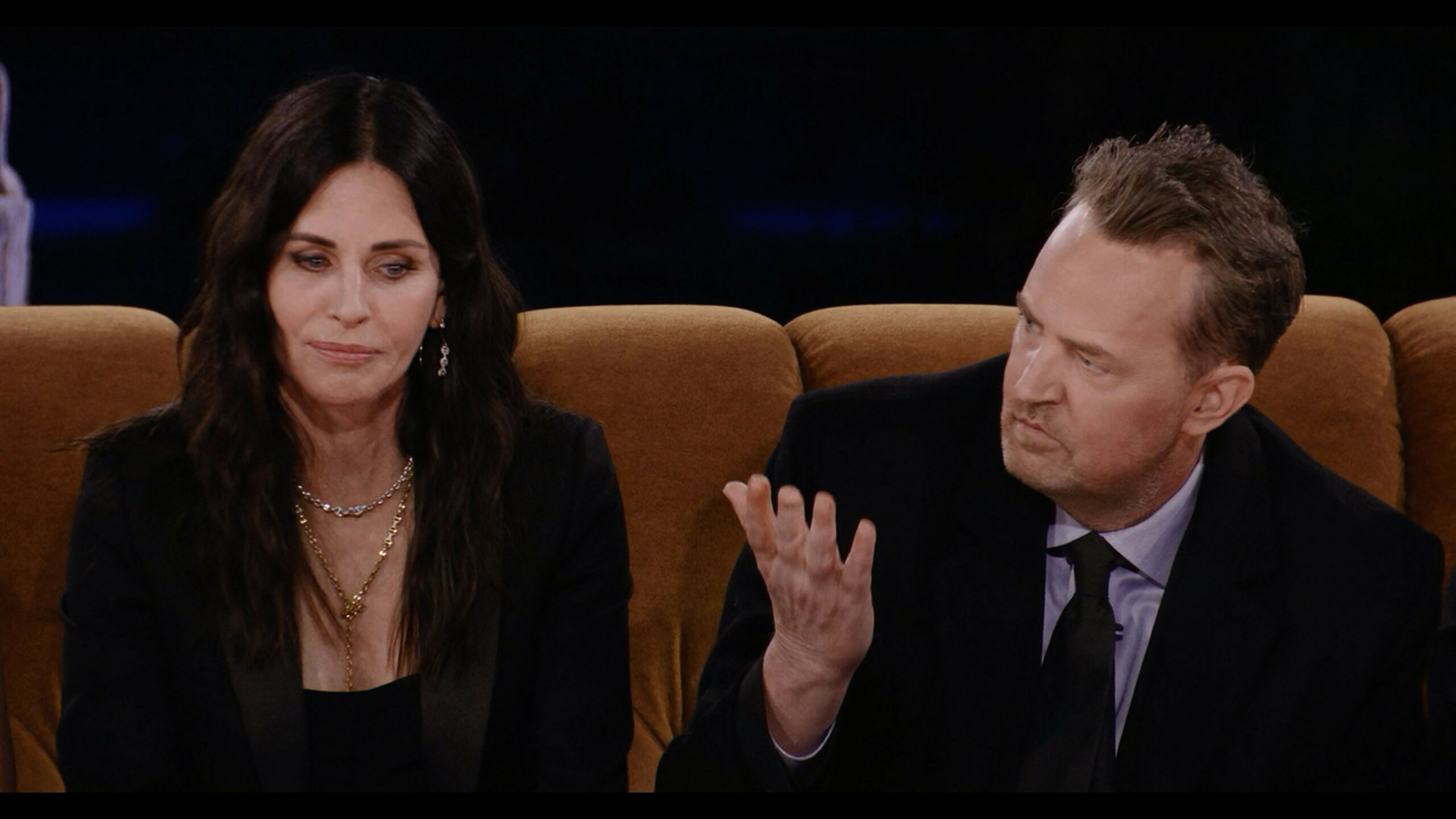 1. He Comforted Her When She Was Single
There was one person Courteney reached out to first when she ended her relationship with Johnny McDaid, and that was Mr. Chandler Muriel Bing. After being so close for ten years while filming FRIENDS, she reached out to him first when she was feeling vulnerable. According to the sources, they share so close bond that made him the ideal person to call. And he was beside her throughout to comfort her and be with her. Such great chemistry and you don't smell anything suspicious yet?
2. He Has Always Loved Her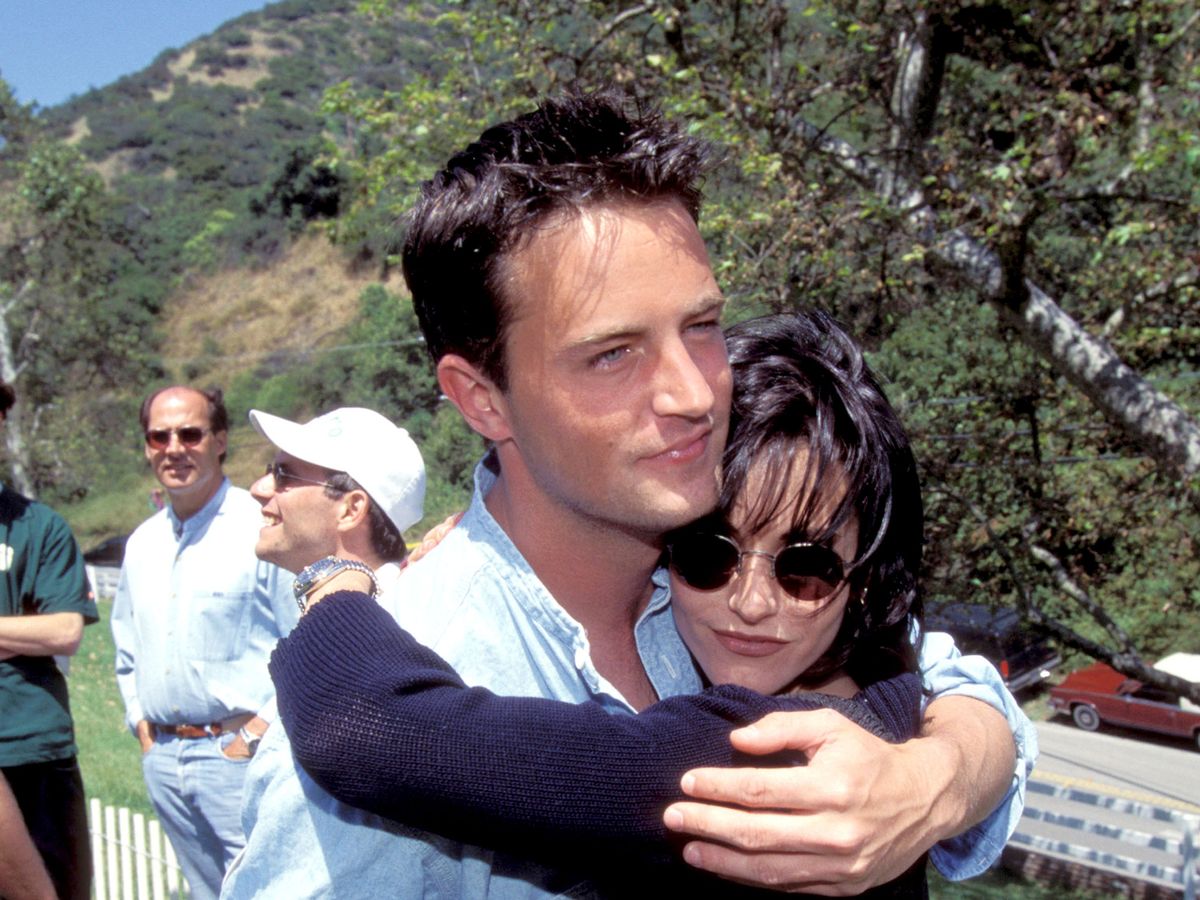 Matthew Perry has "always been in love" with Courteney Cox, according to US Magazine. However, not just in a Chandler and Monica type of way. The two actors have created a fantastical love story for many years and have worked closely together multiple times on a beloved show. If you ask us, that couldn't happen if there wasn't an actual spark between them. Today we know Ross and Rachel was so iconic because they really had feelings for each other and that helped them on screen. And given the fact, Monica & Chandler's chemistry on the show was fabulous too, then why can't we speculate something going on between the two? After all, such great on-screen couples are rare!
3. Cougar Town Guest Appearance
"Cougar Town" has garnered some big support from its loyal fans despite the fact that it ended its six-season run in 2015. Unfortunately, the show did suffer from rating declines throughout its run. However, the showrunners did their best to keep it afloat by bringing in guest stars such as Lisa Kudrow and Matthew Perry. Perry was a highly marketed appearance of their reunion as a couple. Matthew took out time to join Cox's fledgling show. This proves that there is nothing he wouldn't do for her.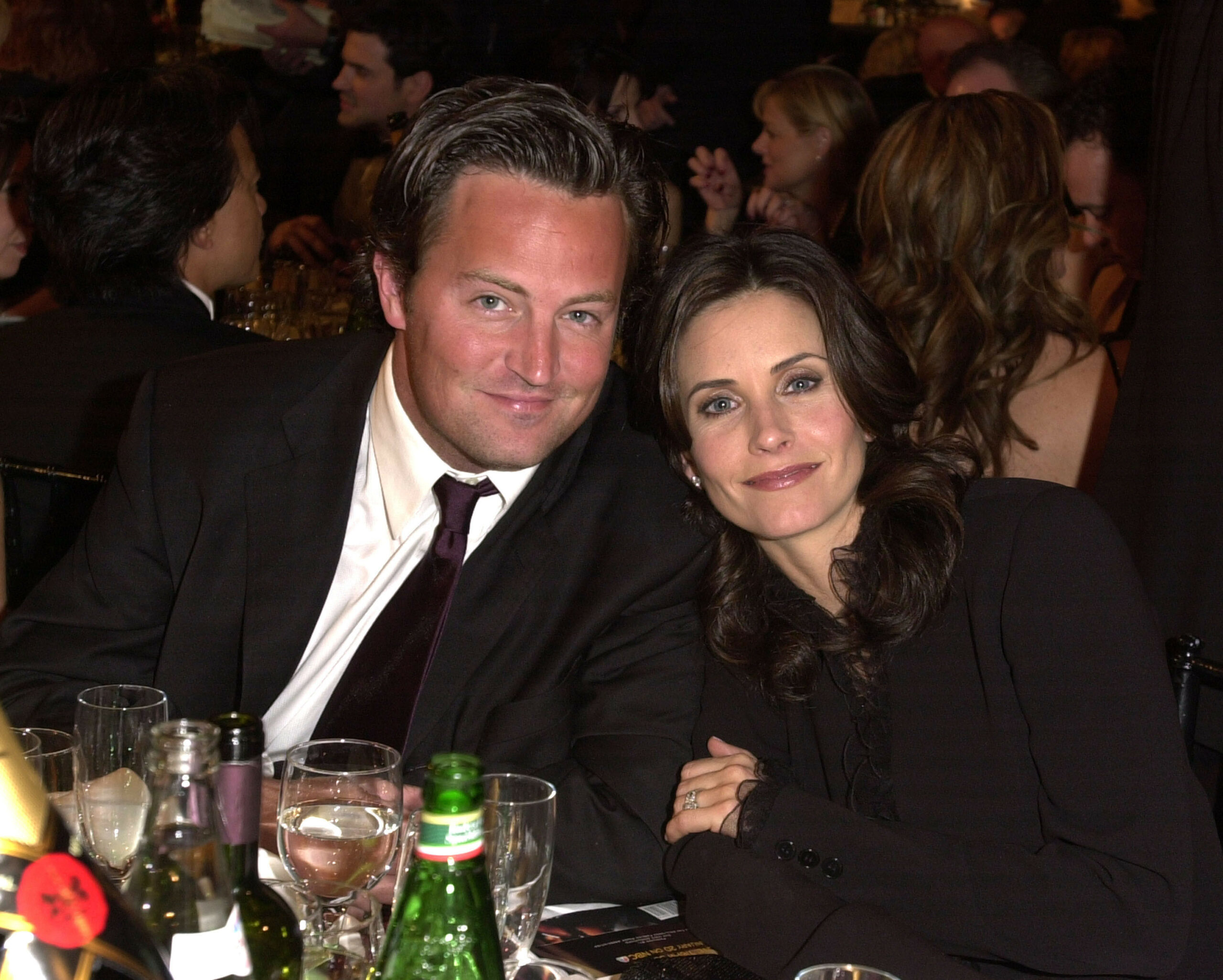 4. His Other Relationships Never Worked Out
Despite playing an incredibly successful partner on television, Perry has been unable to find the steadiest relationships off the screen. Despite having a slew of high-profile relationships, Matthew has never been married. Reportedly, he tries to find Courteney in every girl he ever dated, and that only led him to disappointment. Unfortunately, perhaps that is why his other relationships never worked out.
5. Social Media Flirting
Courteney and Matthew have not been together on set any day anymore. However, they never stopped flirting in the new age of social media. Many stars reached out to their fans through TikTok, during the COVID-19 quarantine, including showing off their terrible dance moves. Surprisingly, when Courteney decided to show off her own dance moves, Matthew was quick to respond to show just how terrible they were.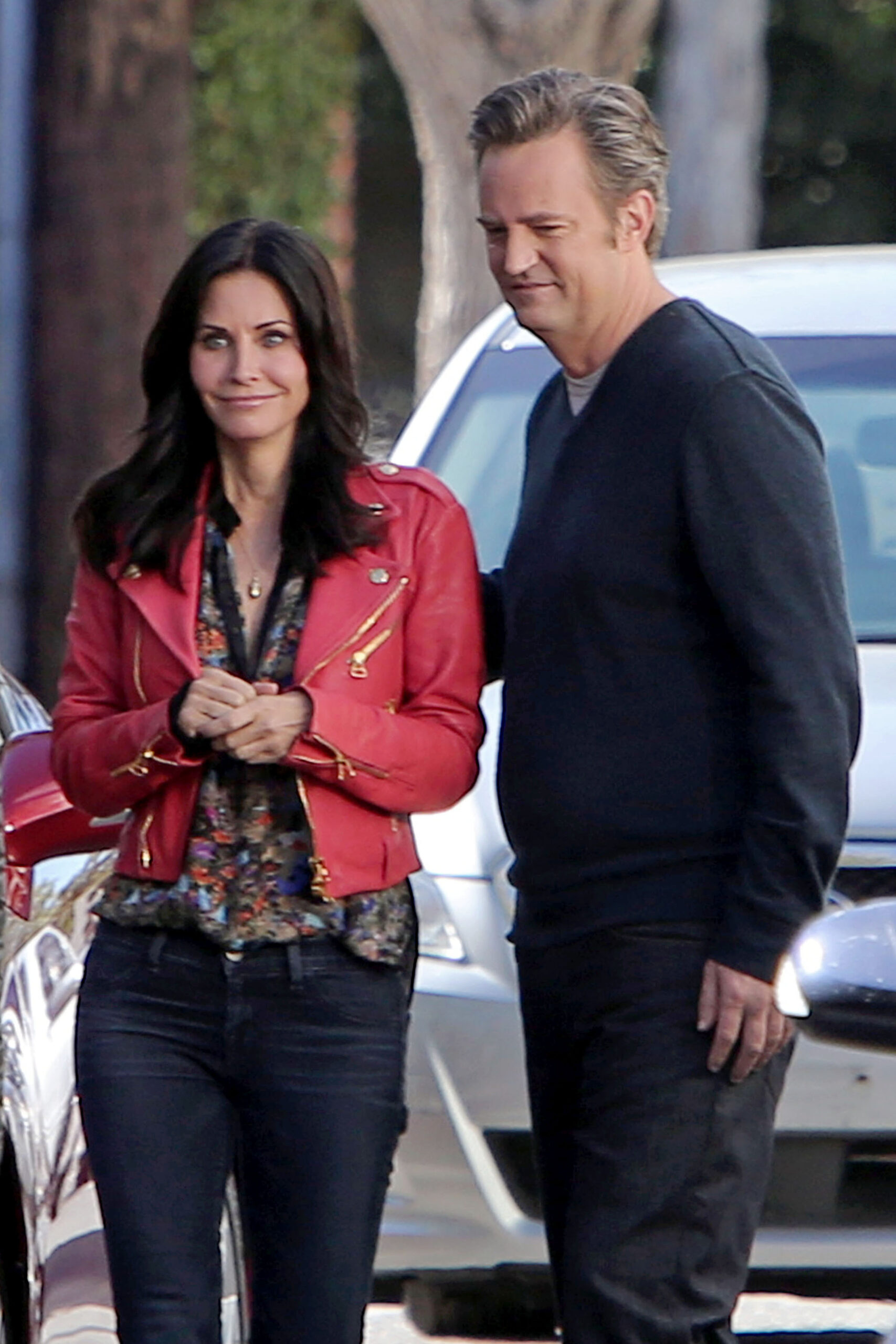 6. He Took Courteney's Support In Rehab
Matthew has been very open about his battle, including the time he was on FRIENDS. He admitted that he doesn't remember three years of his time while on FRIENDS because the abuse became so bad. While this must have been difficult for him, Courteney stood by him the entire time till he was strong enough to leave. To overcome his inner demons, he took the support of Courteney and relied on her. If this isn't loving, then what is?
7. Mattew Hoped For A Real Relationship
There have always been rumors about how Matthew still has true feelings for Courteney outside of the show. While both have tried to have relationships apart, the two have remained close since the show ended. The couple has maintained such a close friendship following the show. It would have been almost impossible for those feelings to dissipate if Perry really didn't have felt something back then. As per rumors, Matthew is still holding those feelings and it never extinguished.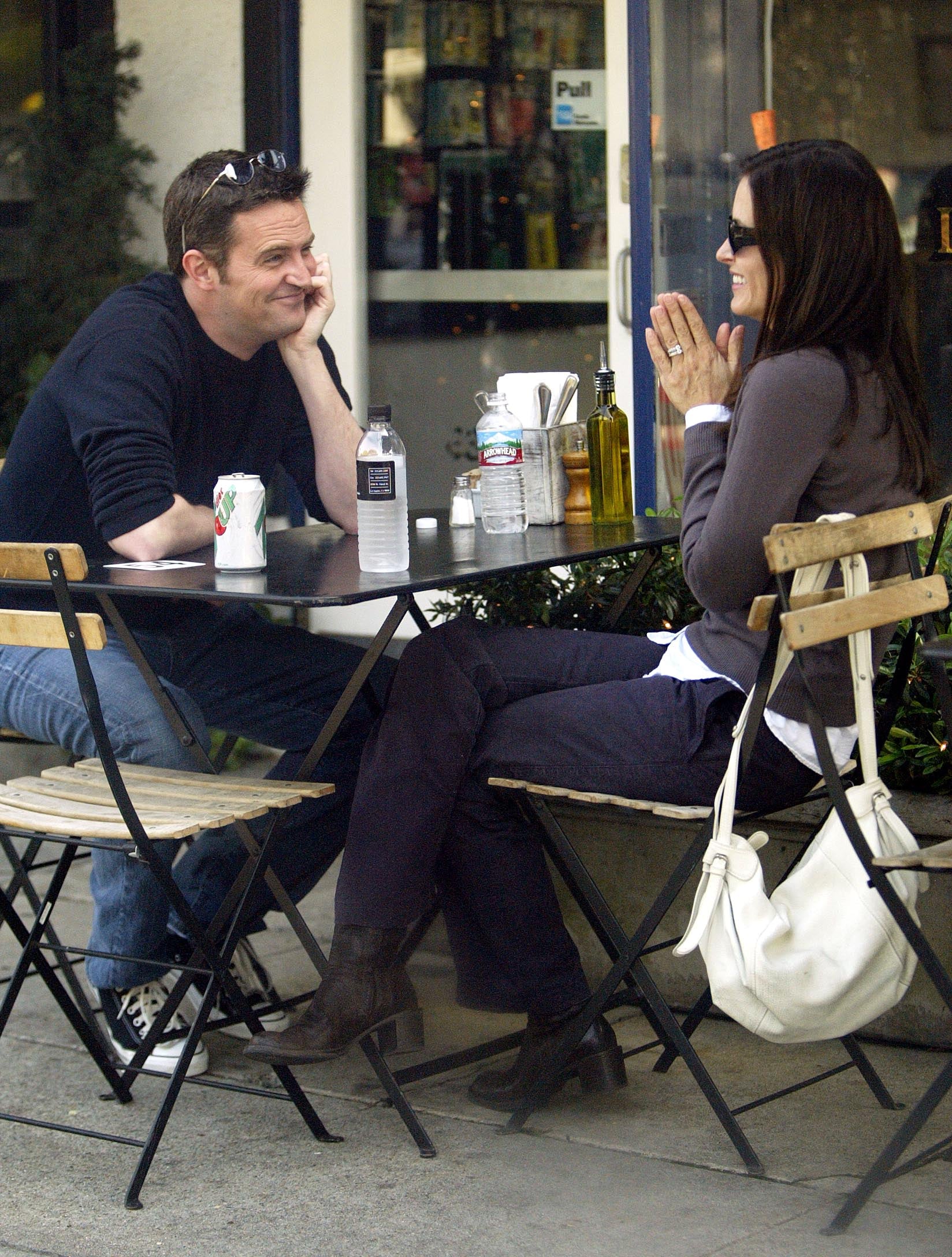 8. Lunch Dates
The world would be a better place if everyone looked at their partner the way Matthew Perry looks at Courteney Cox. This is the same look that Chandler had while Monica convinces him to try to get pregnant. Fans united at the prospect of the two of them getting together when the paparazzi captured these two out at lunch together. Unfortunately, this time Perry was with Lizzy Caplan, and Cox was with her former flame, Johnny McDaid. So it was just a platonic get-together.
9. Matthew's Protective Cuddle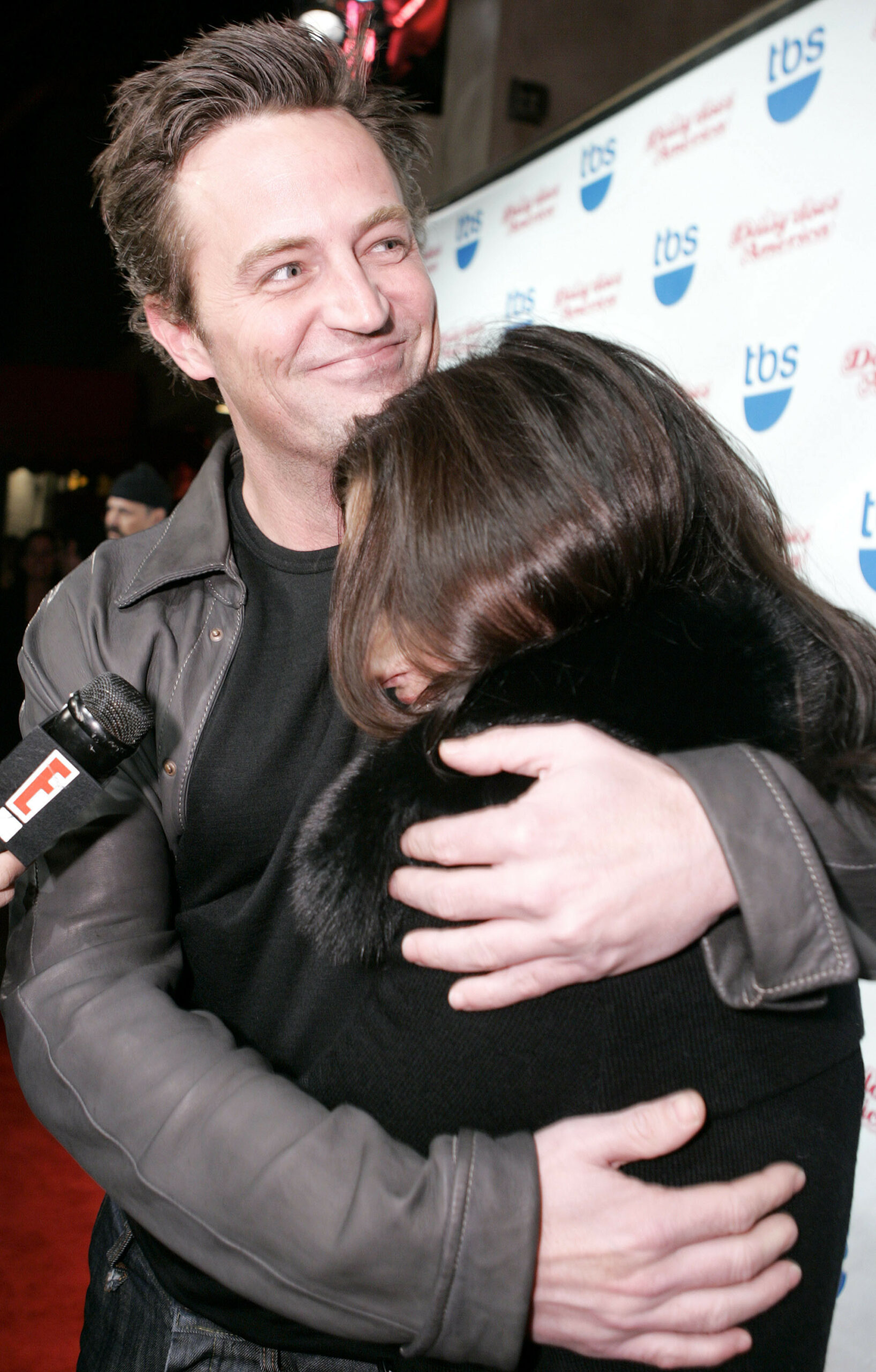 In 2004, the iconic show FRIENDS came to its end, and also Courteney's daughter Coco was born. David and Courteney produced "Daisy Does America". Matthew appeared at its launch party to show his support. The duo always remained in touch after the show and got closer than ever. Their gestures truly show the great bond they share and how much Matthew cares about Courteney.
10. New Relationship Rumors
As we all know, Matthew has called off his wedding with Molly Hurwitz after the FRIENDS reunion. Gossip hounds claim that the FRIENDS star, Matthew Perry is still in love with his co-star, Courteney Cox, and that is the reason that he called off his wedding. He always loved her and never really got over her. After seeing Courteney again at the reunion, his feelings came back altogether and he just ended his relationship with Molly.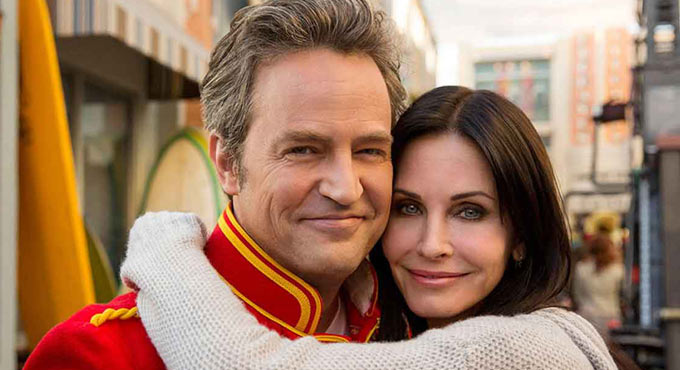 You might want to take note of a report that said, "Matthew's always been in love with her. Any girl he's tried to date looked similar to Courteney. Matthew has never fully been able to get over her," a source said regarding Matthew and Courteney to US Weekly. Well, we all wanted to see Courteney and Matthew together. They do make such a great couple.