Perhaps Jennifer Aniston and Courteney Cox's friendship was one of the best things to come out of NBC's hit show FRIENDS. They were not only best friends on-screen but also in real life, too. Aniston played Rachel Green, who reconnects with Cox's character, Monica Gellar in the show after she left a man at the altar. The two girls who went to high school together became friends quickly while Monica welcomed her into her friend's group that also included Joey Tribbiani (Matt LeBlanc), Phoebe Buffay (Lisa Kudrow), Ross Gellar (David Schwimmer), and Chandler Bing (Matthew Perry).
From prank-calling Ross with a fake accent to going on a double date with doctors, fans couldn't get enough of Rachel and Monica. Ultimately, they became friendship goals for girls who love FRIENDS. Even though it has been quite a long time since the FRIENDS show has ended, but their friendship has only got stronger with time. Once Cox shared a picture of them together and captioned, "No matter how hard you might try … there's only one Jennifer Aniston." Well, we couldn't agree more.
View this post on Instagram
So, here are some of the personal moments of Courteney Cox and Jennifer Aniston together that make them FRIENDS for life.
1) They Served As Each Other's Maids Of Honor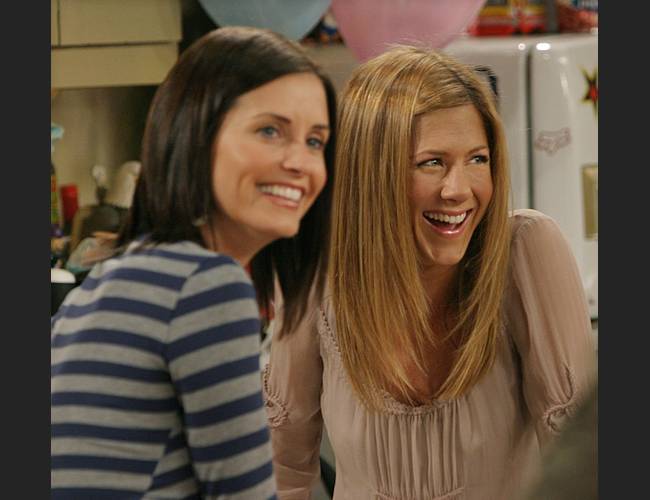 When Jennifer Aniston got married to ex-husband Justin Theroux, Courteney Cox played the maid of honor. In fact, she was allegedly one of the last people to leave the wedding. Also, when Cox decided to get married to Johnny McDaid after the long separation, Aniston was the one who was going to be the maid of honor. Unfortunately, things didn't turn out the way it was supposed to be and they called off the engagement. But, it surely shows that how much they mean to each other.
2) Aniston Is The Godmother Of Cox's Daughter, Coco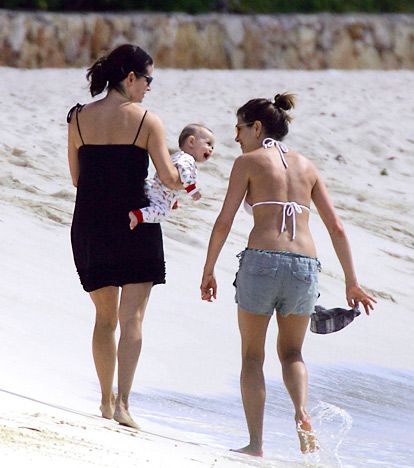 In the show FRIENDS, Rachel and Ross decide Monica and Chandler be the godparents for Emma. Well, when it comes to off-screen, in June 2004, Cox and David Arquette had a daughter together, Coco. Cox named Jennifer her daughter's godmother making this further proof of the closeness of these two stars. And Jennifer Aniston proved that she even aces at Godmother duties just like everything else.
3) Cox's Unadulterated Display Of Affections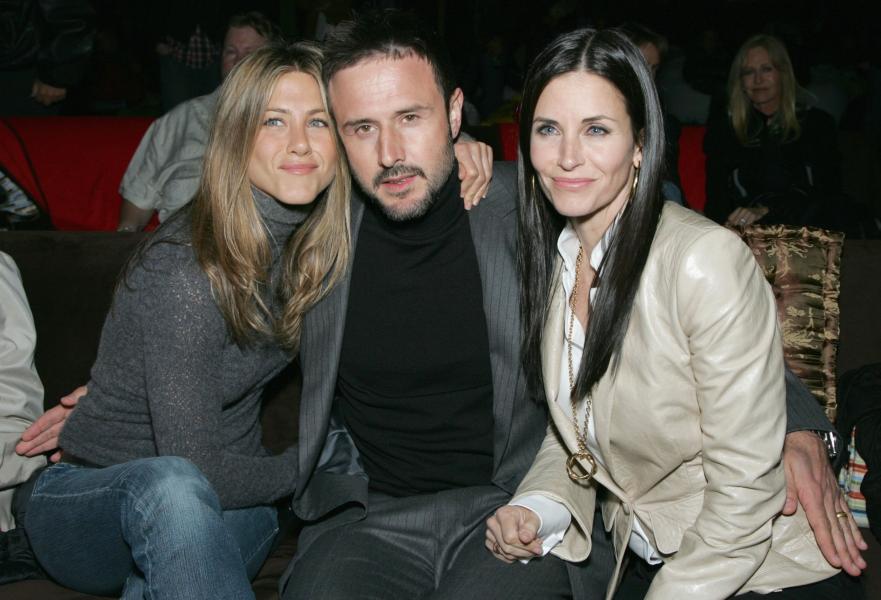 Aniston won the Showest Female of The Year award in 2005. To honor her, Cox took out a full-page advertisement in the Hollywood Reporter along with her then-husband David Arquette. The advertisement said, "Congratulations Jennifer. Your enormous heart makes you an incredible actress and a beautiful friend. We love you. Courteney, David, and Coco." The first rule of friendship is to indulge in a very public display of friendship or an unadulterated display of affection.
4) Each Other's Pillar Of Strength During Tough Times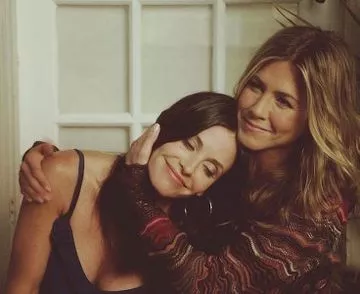 After 5 years of marriage, when Jennifer Aniston and Brad Pitt parted ways, it was Courteney Cox who offered her shoulder. Not just her shoulder, but also her spare guestroom to Aniston, whenever she needed it. In 2014, in an interview with More, Aniston revealed, "I've slept in her guest bedroom a lot. Without giving away too much of my private stuff, all I can say is she's been there for me through thick and thin."
When it comes to Aniston, she offered Cox much-needed comfort and happiness when in 2013, Courteney Cox and David Arquette got divorced. As Cox said, "A lot of really close friends are kind of going through this right now or like Jennifer [who] has gone through it." She further added, "Things are being shaken up and I don't know what's going to happen, but, yeah, Jennifer has been amazing for sure." If this is not real friendship, then we don't know what is.
5) Aniston Describes Why Cox Is A Perfect Best Friend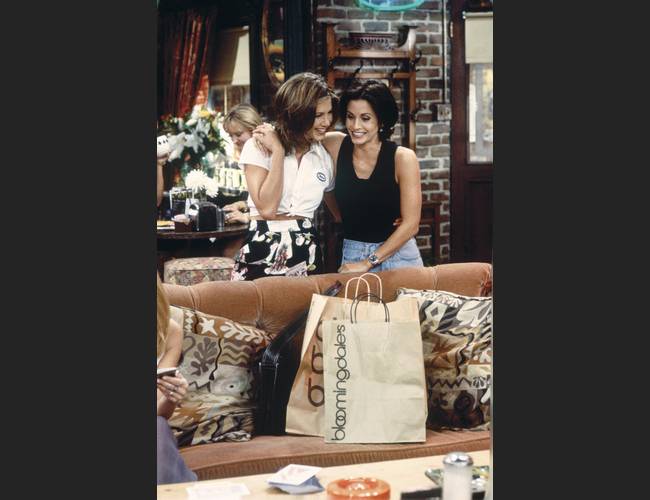 When it comes to best friends, there are no judgments, no scolding, and no imposition is involved. And, that is what their friendship is all about. In an interview with More magazine, while talking about Cox, Aniston said, "She's extremely fair, ridiculously loyal and fiercely loving." This surely sounds like a drool-worthy connection!
6) They Perfected The Art Of Twining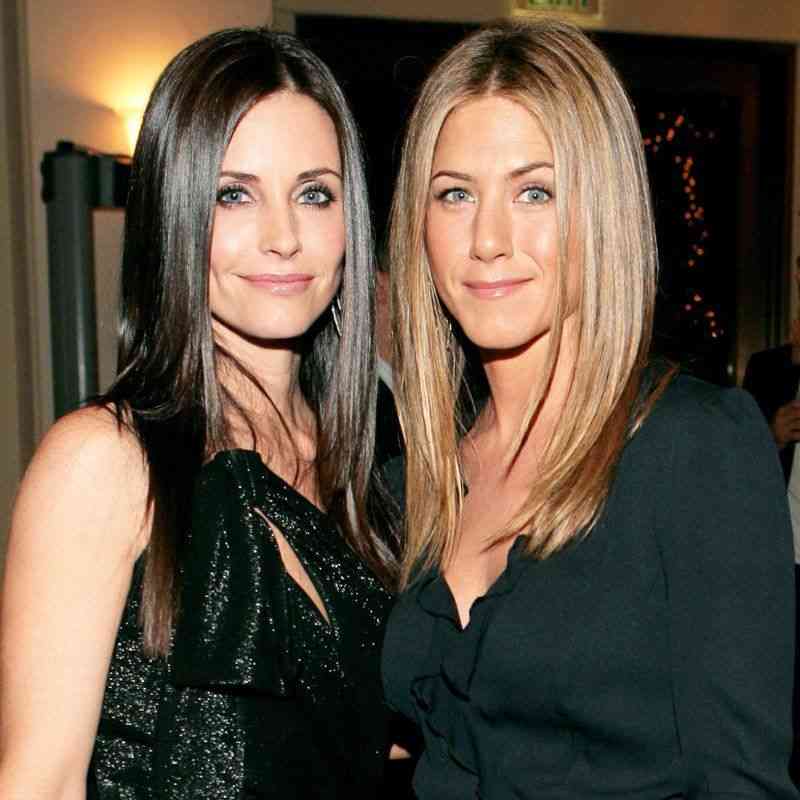 Whether it is when they coincidentally coordinated outfits in the events or it was sporting similar sunglasses when they first became friends, the two friends have perfected the art of twinning as only BFFs can. From NBC 75th anniversary to the American film institute 46th life achievement awards gala, they are seen on many occasions twining with each other. We all know that only best friends are cool enough to twin each other and be cool about it.
7) They Are Always Vocal About Their Feelings Towards Each Other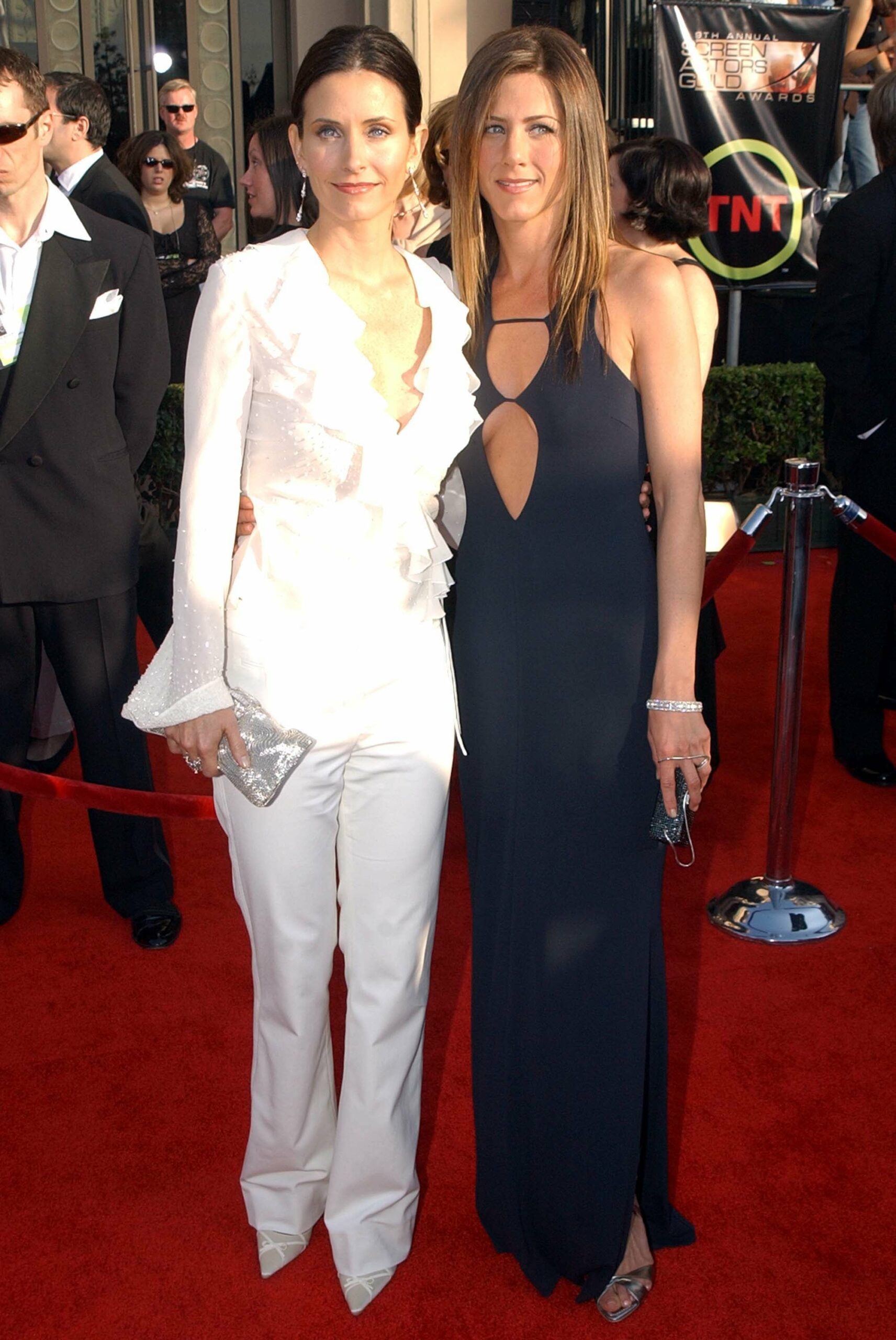 They are always seen appreciating each other and admitting that how important they are for each other. Once Aniston said about Cox, "I just love her so much. She's been there for me in a lot of ways and she really is the most dependable person I know." She also added, "She is funny, I mean she just cracks me up constantly." When it comes to Cox, she has almost the same feelings for Aniston. She said, "She's one of my favorite people in the whole world, and always will be one of my best friends."
8) Johnny McDaid Proposed Cox At Aniston's House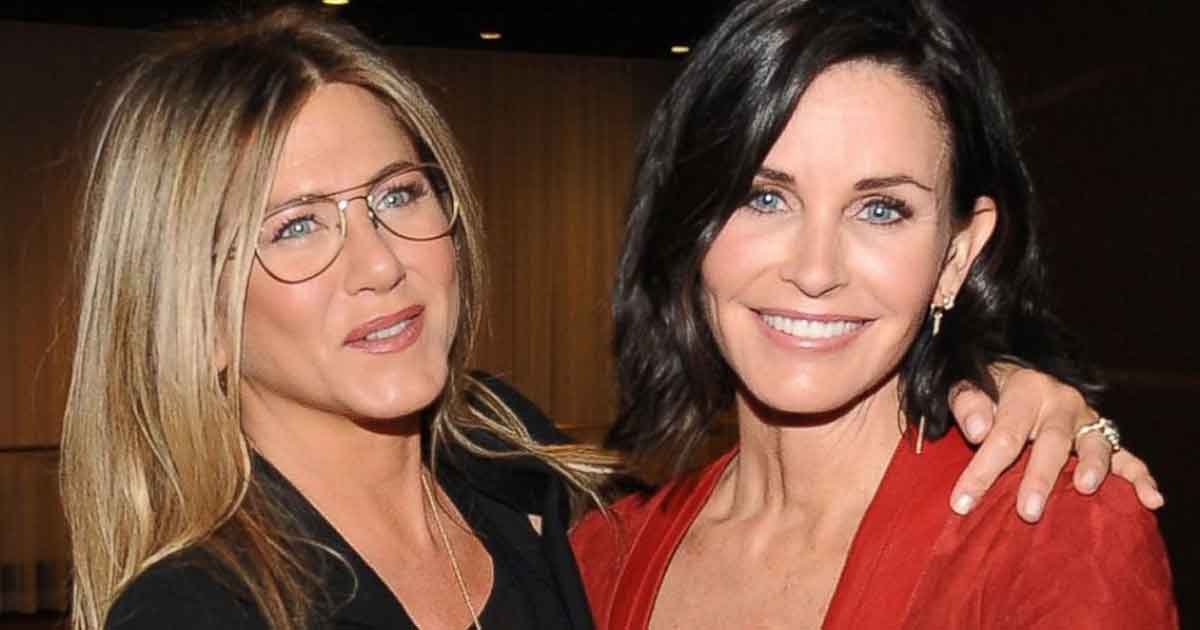 Yes, you heard that right! Johnny McDaid did it at her best friend, Jennifer Aniston's house when he first proposed to Courteney Cox. Cox revealed details of Johnny McDaid's marriage proposal on the talk show, Jimmy Kimmel Alive. Aniston threw a birthday party for Coco at her house and there Johnny proposed to Cox. Isn't it adorable?
9) They Openly Support Each Other's Work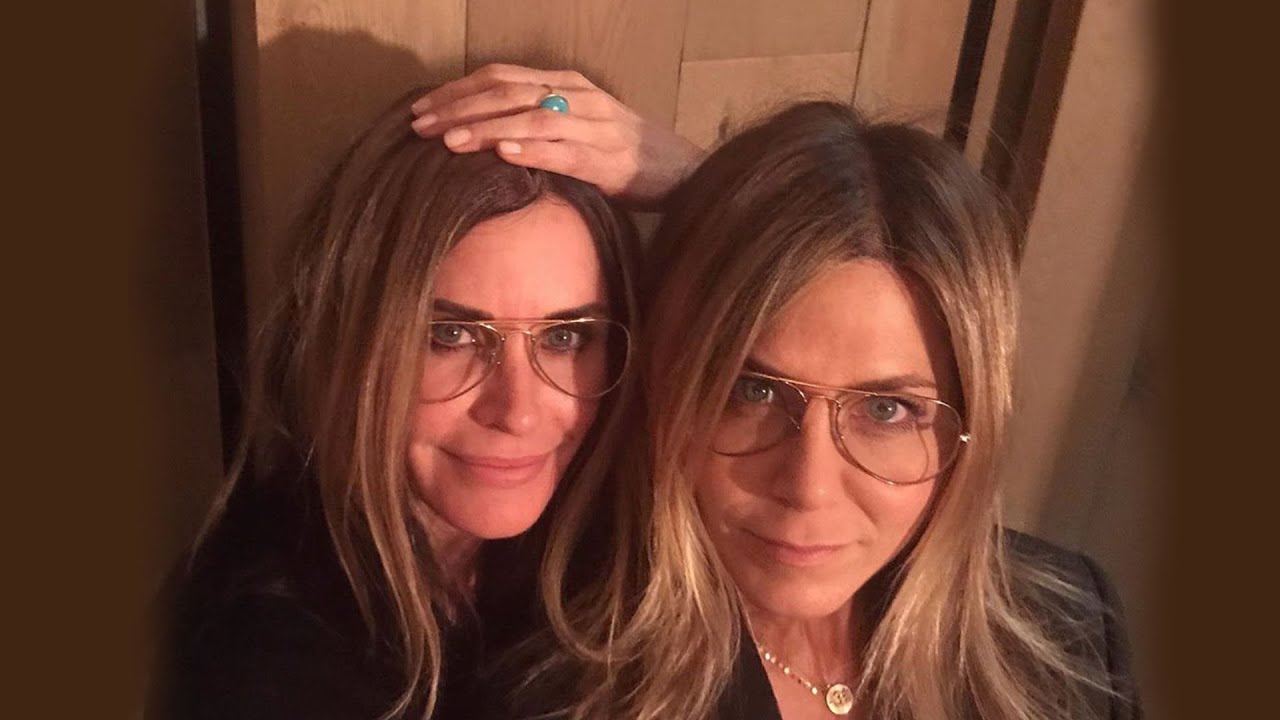 Aniston has appeared as a guest on Cox's shows, "Cougar Town" and "Dirt". She also came out to support her directorial debut, "Just Before I Go". Well, Cox is no different from her. Best friend Courteney Cox dropped by to support Aniston when she organized a charitable event at St. Jude's Children Hospital in LA. This is a charity with which Aniston has been associated for quite a long time.
10) When They Were Birthday Buddies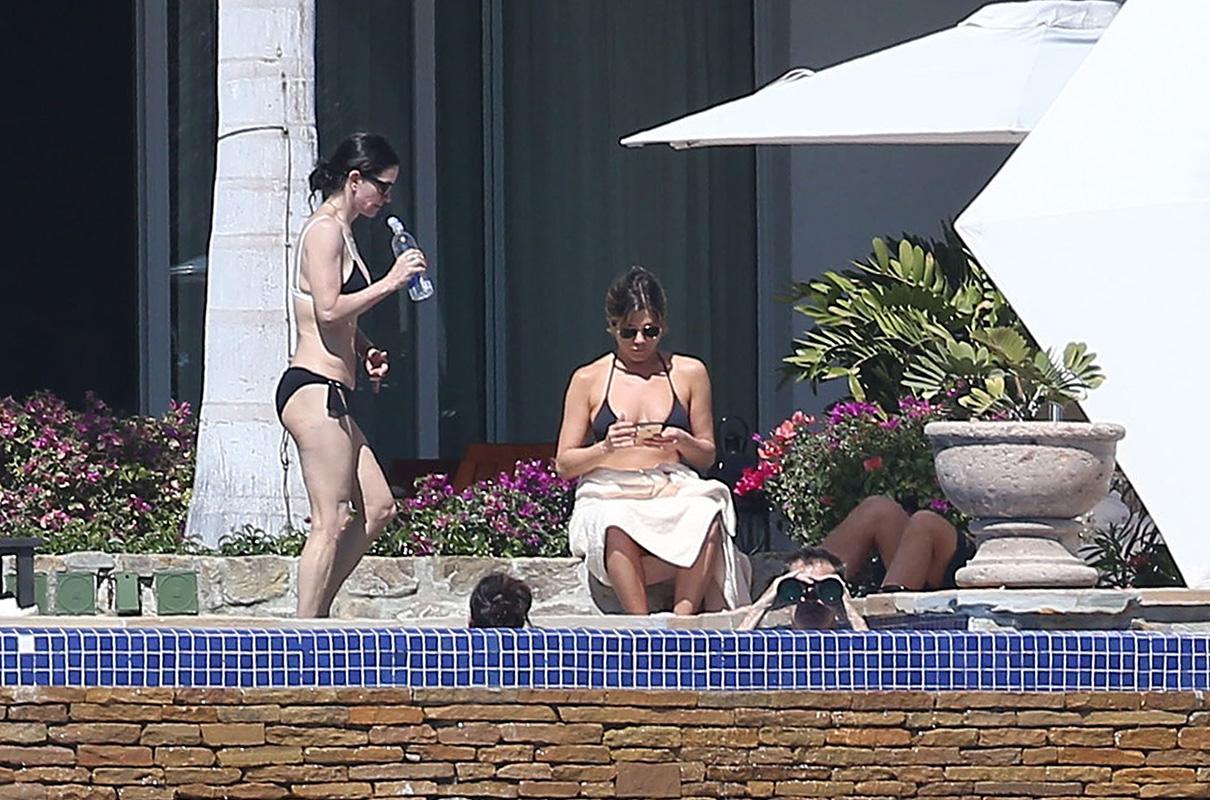 Aniston and Cox traveled to Mexico together for Aniston's 48th birthday along with their respective partners, Justin Theroux and Johnny McDaid. Not just that, on Aniston's 49th birthday, Courteney threw a birthday bash for Jennifer Aniston at her Malibu home with her close friends. Even though it was a low-key bash, it was surely a memorable one. One of her friends also shared a picture on Instagram wishing Jennifer Aniston on her birthday.
View this post on Instagram
Clearly, in between the fun moments and sticking together to each other's thick and thins, Courteney Cox and Jennifer Aniston's friendship is very beautiful. No writer could have written such an amazing friendship on any show. It is heart-warming and very endearing. (I'm not crying, you are).