Perhaps Jennifer Aniston and Courteney Cox's friendship was one of the best things we have seen to have stayed even after NBC's hit show FRIENDS ended. They were not only best friends on-screen but became one in real life too. Aniston played Rachel Green, who reconnects with Cox's character, Monica Gellar in the first episode of the show. The two girls who went to high school together were really good friends. Monica, in the first episode, welcomed Rachel into her friend's group that also included Joey Tribbiani (Matt LeBlanc), Phoebe Buffay (Lisa Kudrow), Ross Gellar (David Schwimmer), and Chandler Bing (Matthew Perry).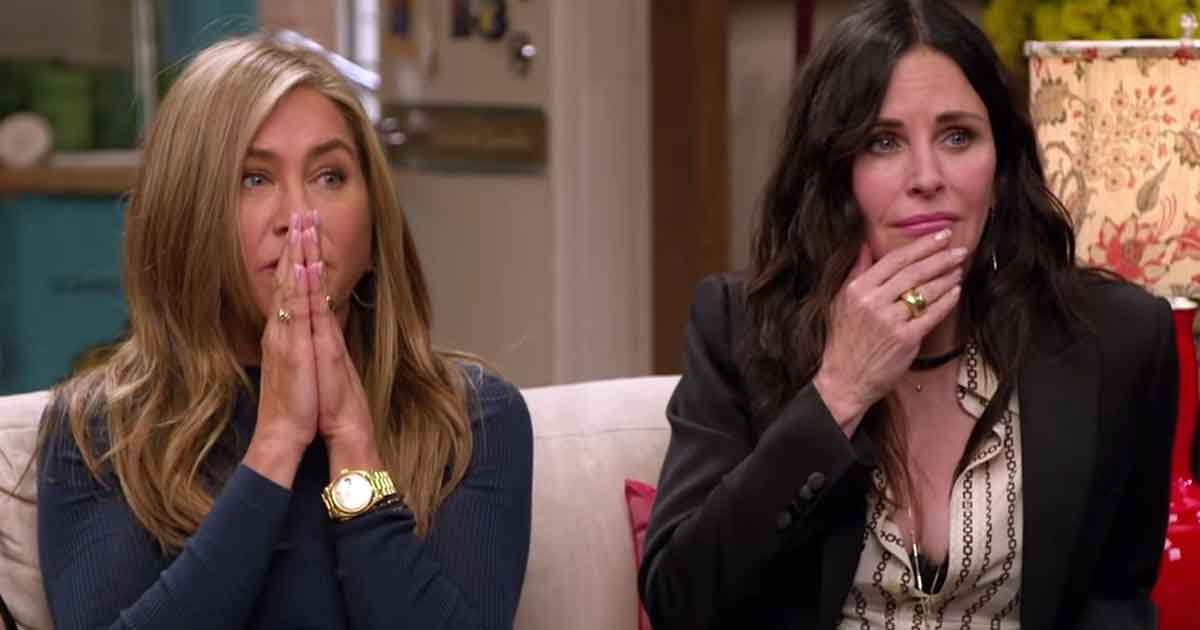 From prank-calling Ross with a fake accent to going on a double date with doctors, fans couldn't get enough of Rachel and Monica. Ultimately, they became friendship goals. However, the question of taste has been a point of debate for years. Who do you think looks prettier? Well, all are beautiful in our own way. But, when there's a choice, it's fun to decide. Don't we love to analyze the minor details of our favorite things? And, when it comes to celebrities like Courteney Cox and Jennifer Aniston, it gets even crazier.
We love the FRIENDS show and we love all the cast members equally, but you don't have to be like us. You can keep the fan vibe alive by wearing your fan jersey while supporting your favorite character till the last breath. We know Jennifer Aniston is the style icon, but Courteney Cox is damn hot too. You are free to shoot your opinions in the comments section. Let's make this war exciting!
Now, let's check out some pics of Jennifer Aniston & Courteney Cox together that will help us come to a conclusion:
1) This image was taken on the FRIENDS set. They both are looking gorgeous in this green-blue picture. However, if you ask us, Courteney steals the show in this one.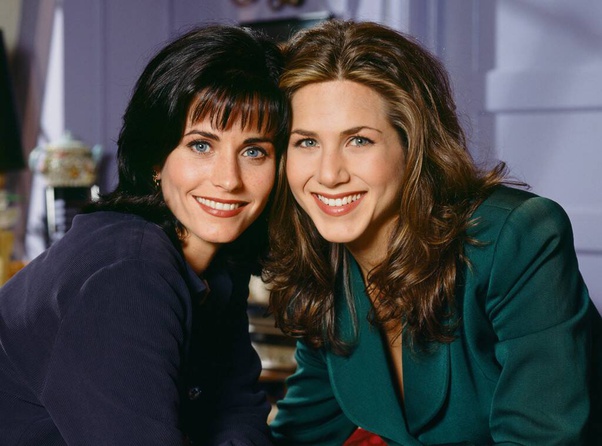 2) This image was taken when they were shooting for Diario Femenino. You can see their bond in these summer dresses, but somehow, Jennifer looks prettier in this image.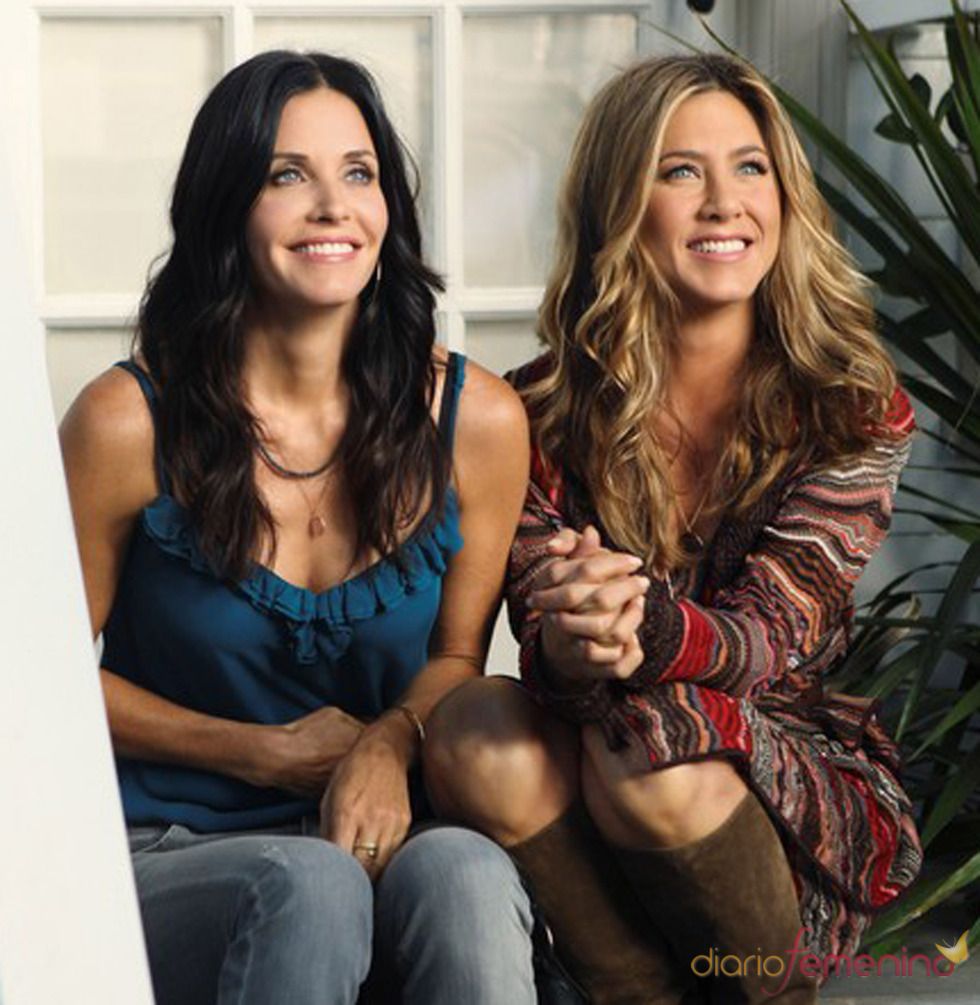 3) The saying "Old is gold" suits them well. Both the ladies are wearing black with cute smiles on their faces. While Jennifer is looking cute in this photo, Courteney kills it with her hotness and those looks.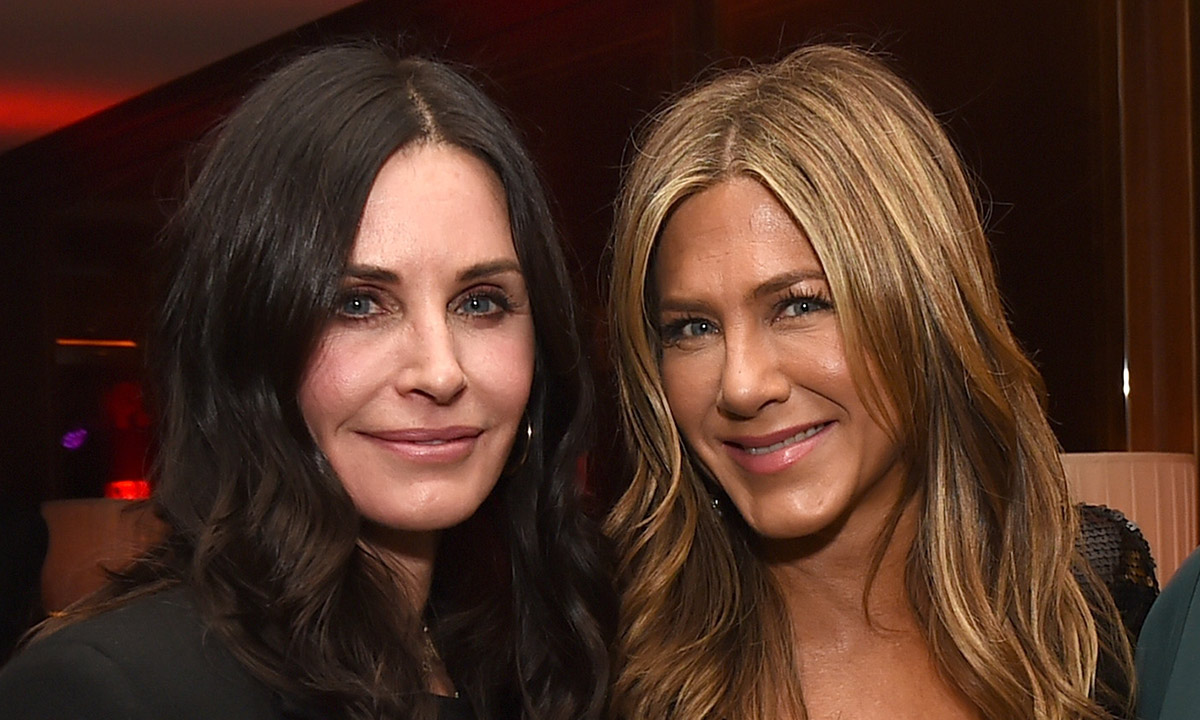 4) Nobody can look this good in a 90s black dress. They were style icons back then and they are even now. Even though both are looking gorgeous, Jennifer surely looks mesmerizing.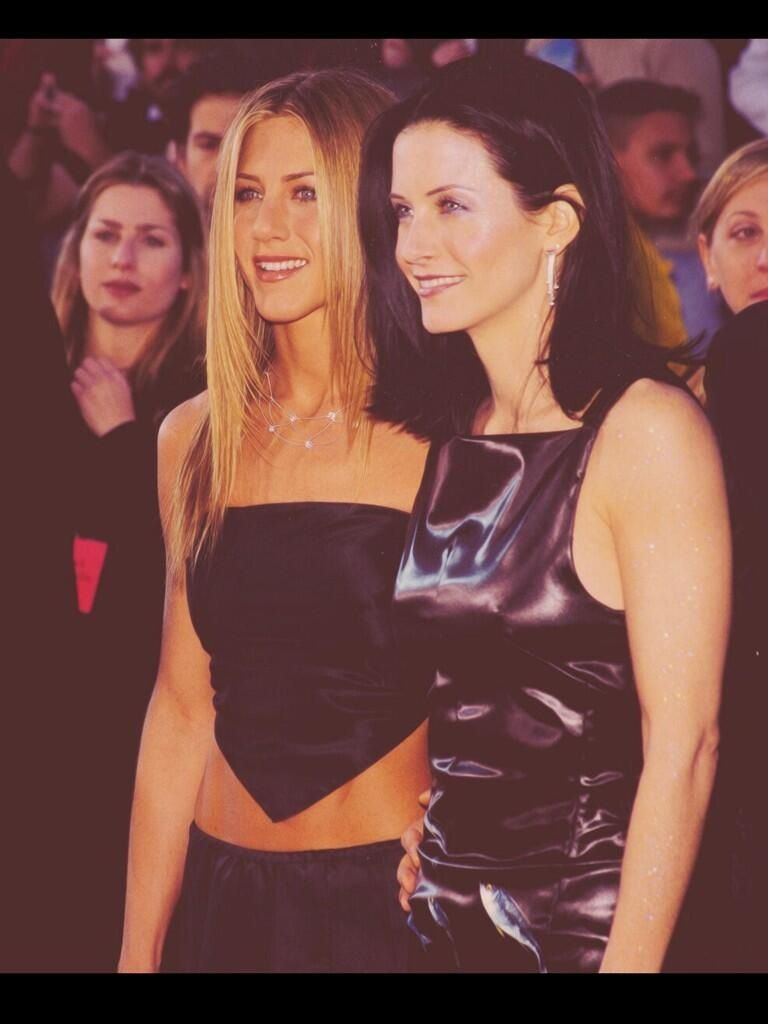 5) Be it a casual event or an award function, they cannot get enough of twinning in black. In this picture of the duo, Jennifer is adorable too but Courteney stole the show.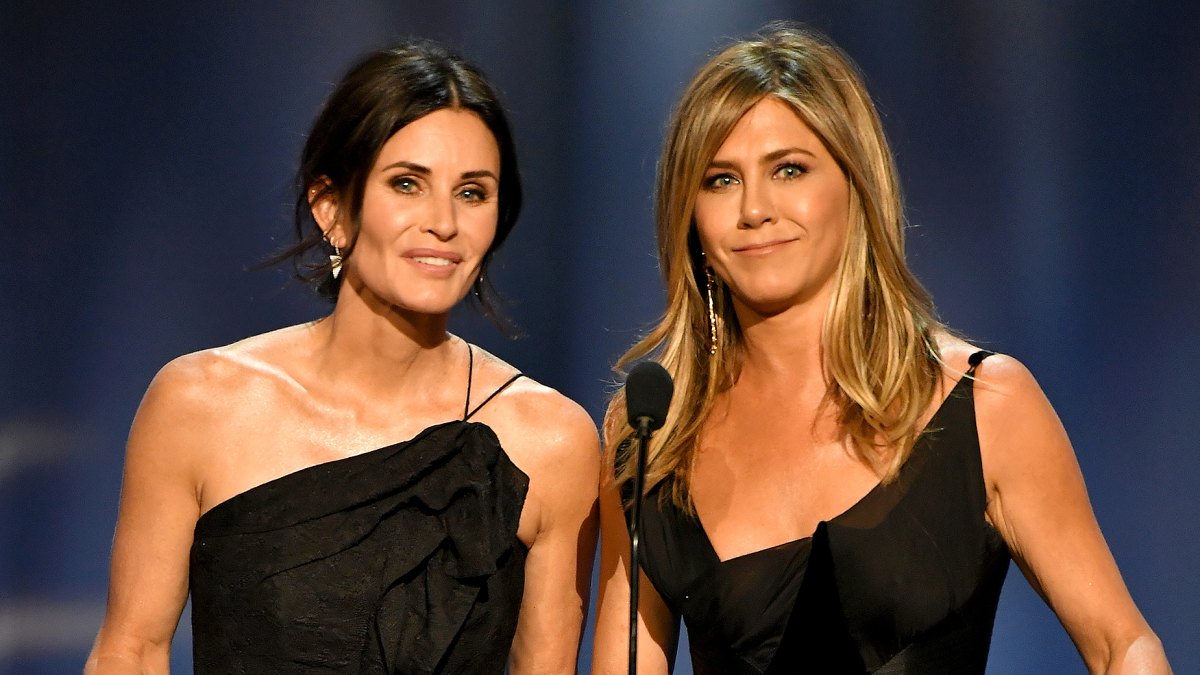 6) Even though Jennifer lost the game of pool, she definitely won the look of all black yet again. Moreover, Courteney is looking pretty amazing as well.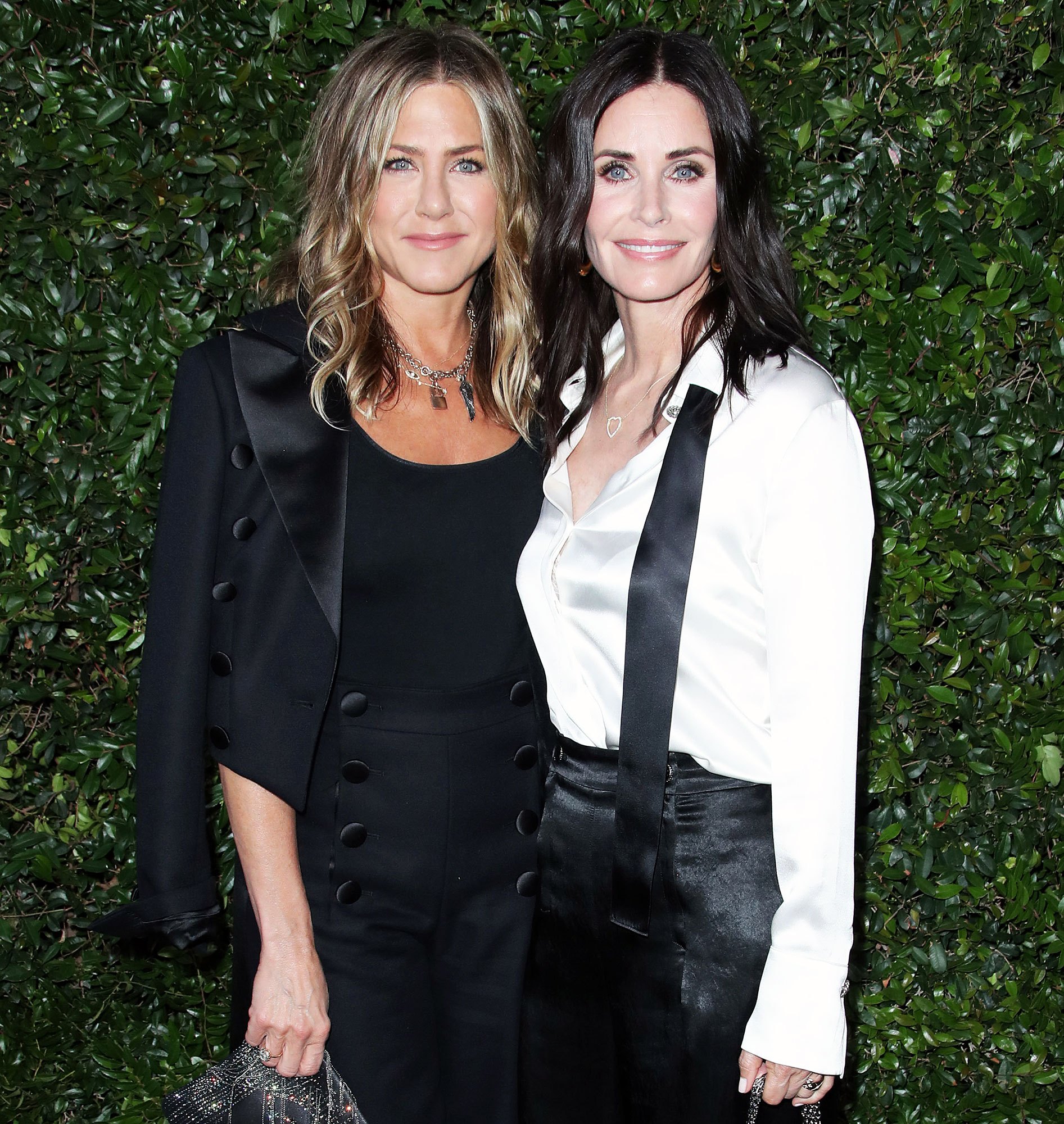 7) This picture is again from an award show in which the duo is posing to click pictures. Courteney is yet again stealing the show with a black dress, a side bun, and a beautiful smile on her face.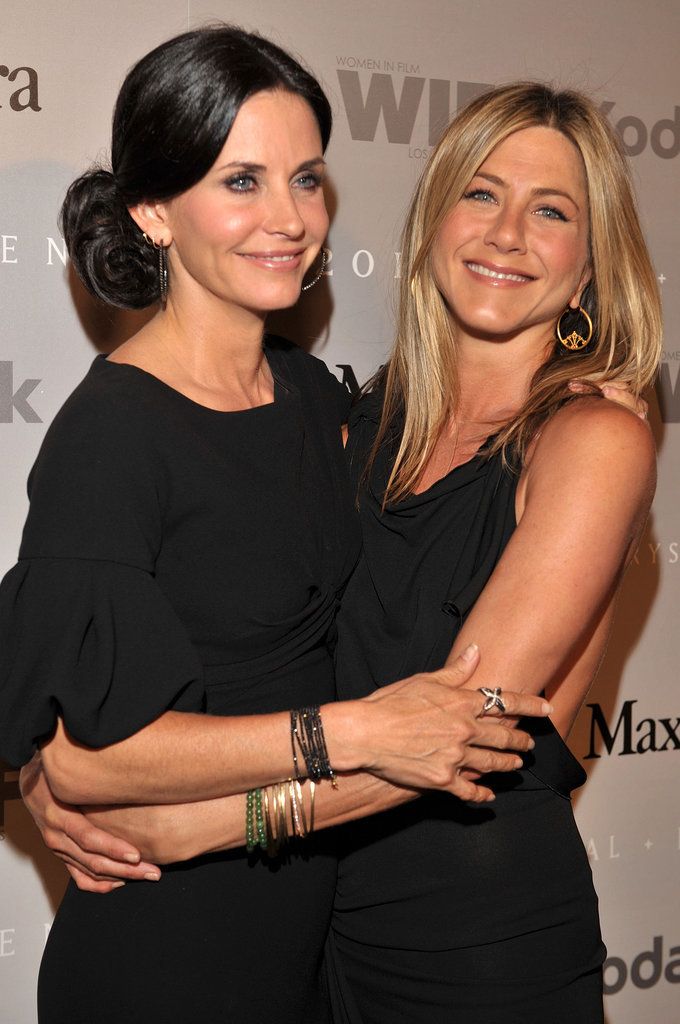 8) This is again from the set of FRIENDS. This is the click in between their scenes. Don't you think that Jennifer is looking too adorable with her cute smile in this picture?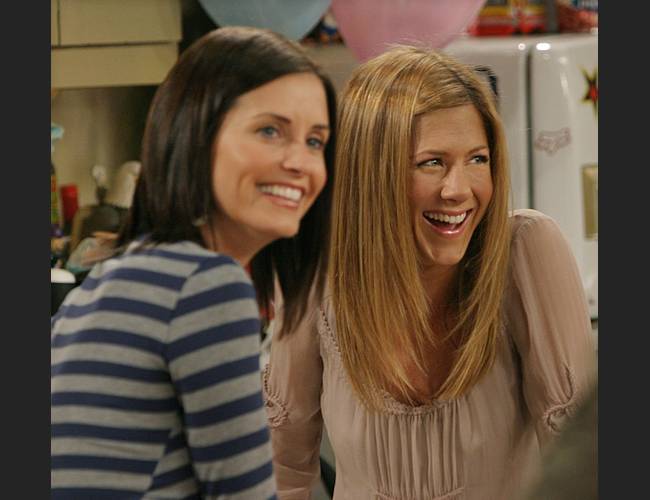 9) Jennifer Aniston is looking amazing in this picture but Courteney Cox turned all heads around by looking so hot in this black dress and straight hair.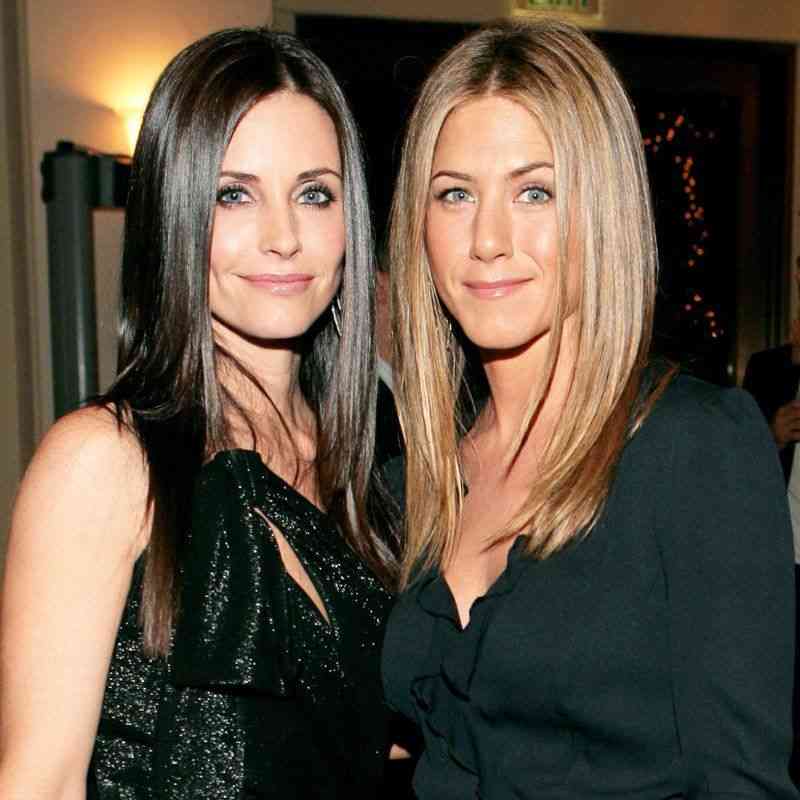 10) Jennifer won the Female Star of The Year award in 2005. To honor her, Courteney took out a full-page advertisement in the Hollywood Reporter along with her then-husband David Arquette. Jennifer is looking pretty amazing in this picture.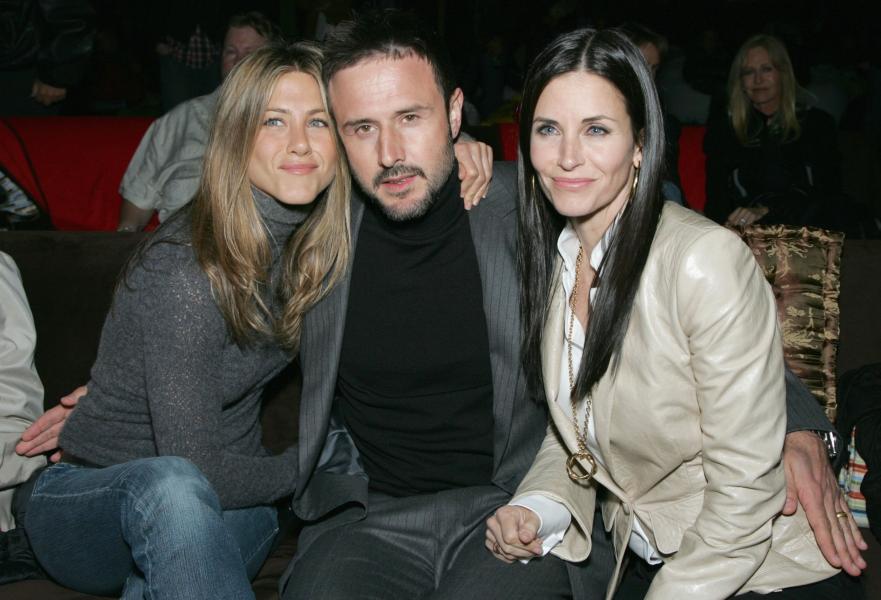 11) These three reunited for voting PSA. Among all the three gorgeous ladies, Courteney is looking out of this world.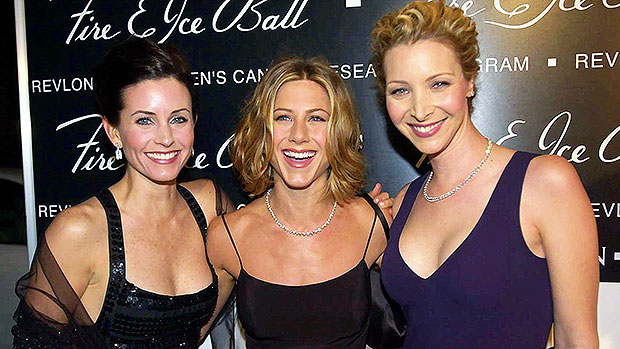 12) Jennifer and Courteney always prove that they are the pillar of strength for each other. In this image, Courteney is looking quite adorable while Jennifer is looking super beautiful.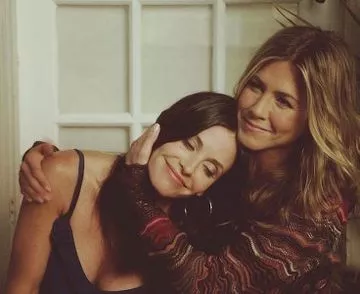 13) Standing in the middle of two charming ladies, Courteney looks pretty gorgeous and cute at the same time.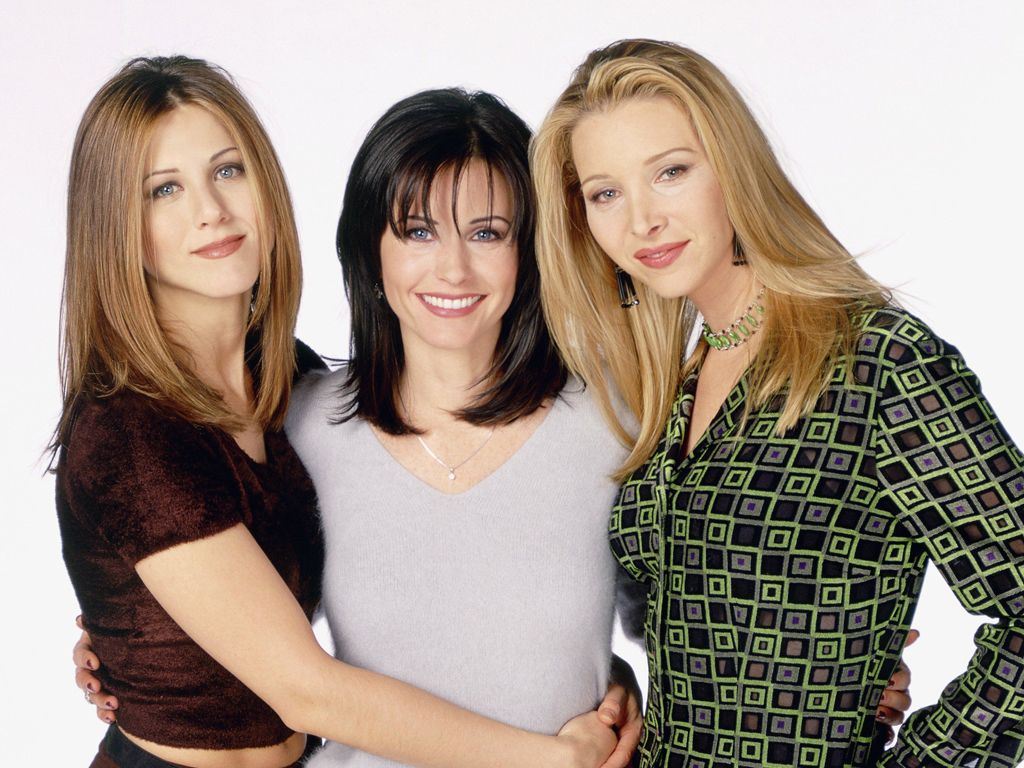 14) This was the time when people were crazy about Jennifer's hairstyle in the show but unfortunately, she did not like it. Being a true fan, we still love this hairstyle of Jennifer's and believe that she can only pull it off.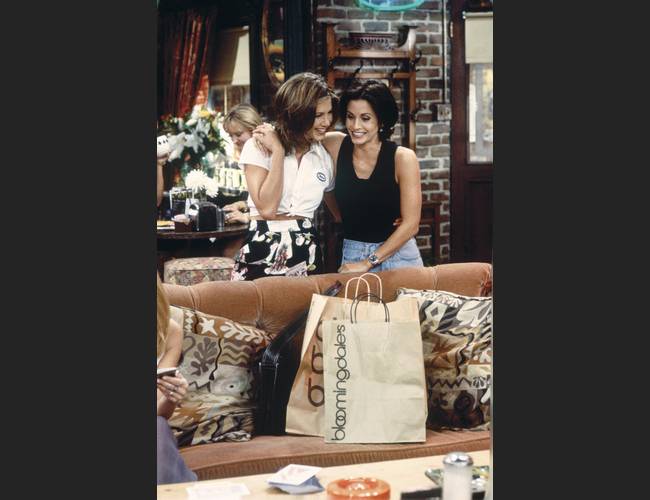 15) They appeared together on the "Just Before I Go" premiere. Courteney is looking ravishing in her red dress hugging Jennifer Aniston.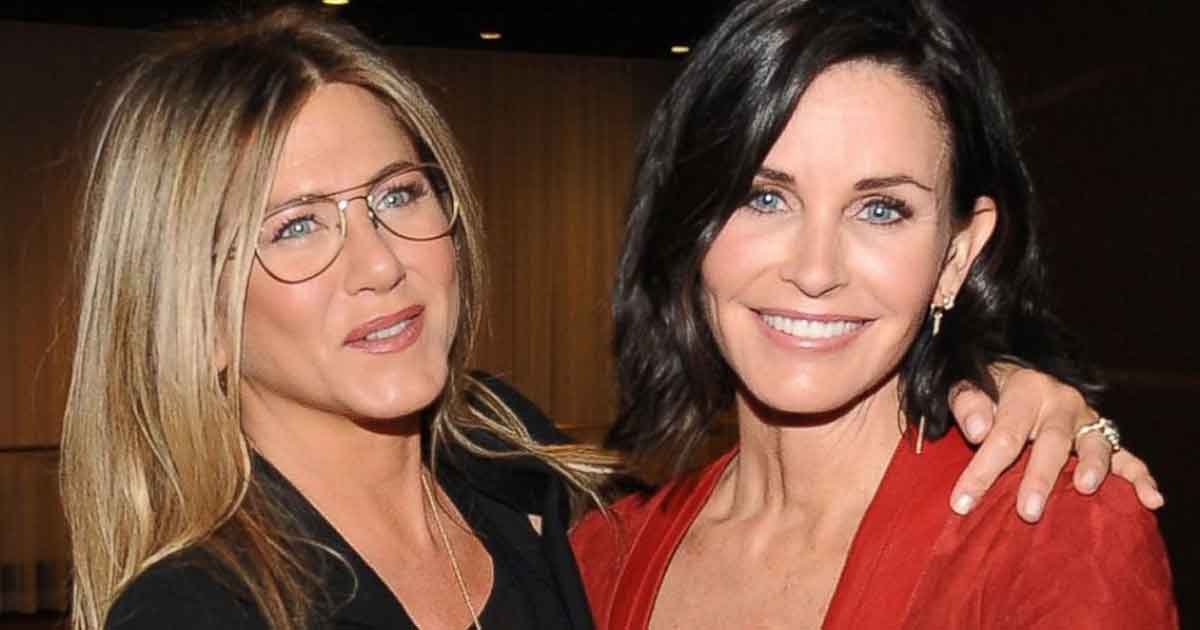 16) White and blue is a classic combo and with them in the frame, nobody can stand in front of them. The duo is looking gorgeous in their white and blue sexy dresses.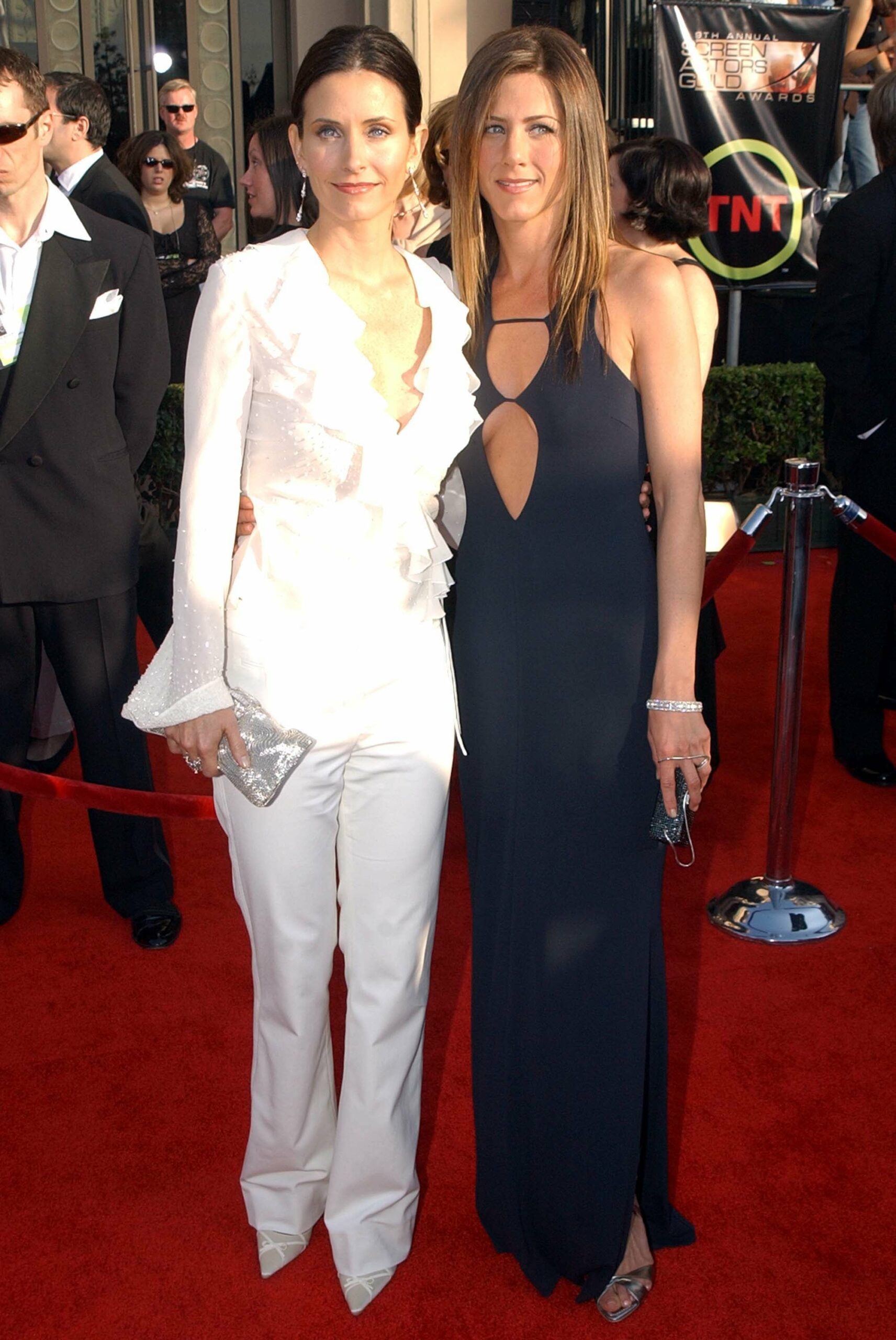 17) Jennifer and Courteney are actually looking like twin sisters in this picture. With blonde hair, classic glasses, and the same attitude, they are simply killing it.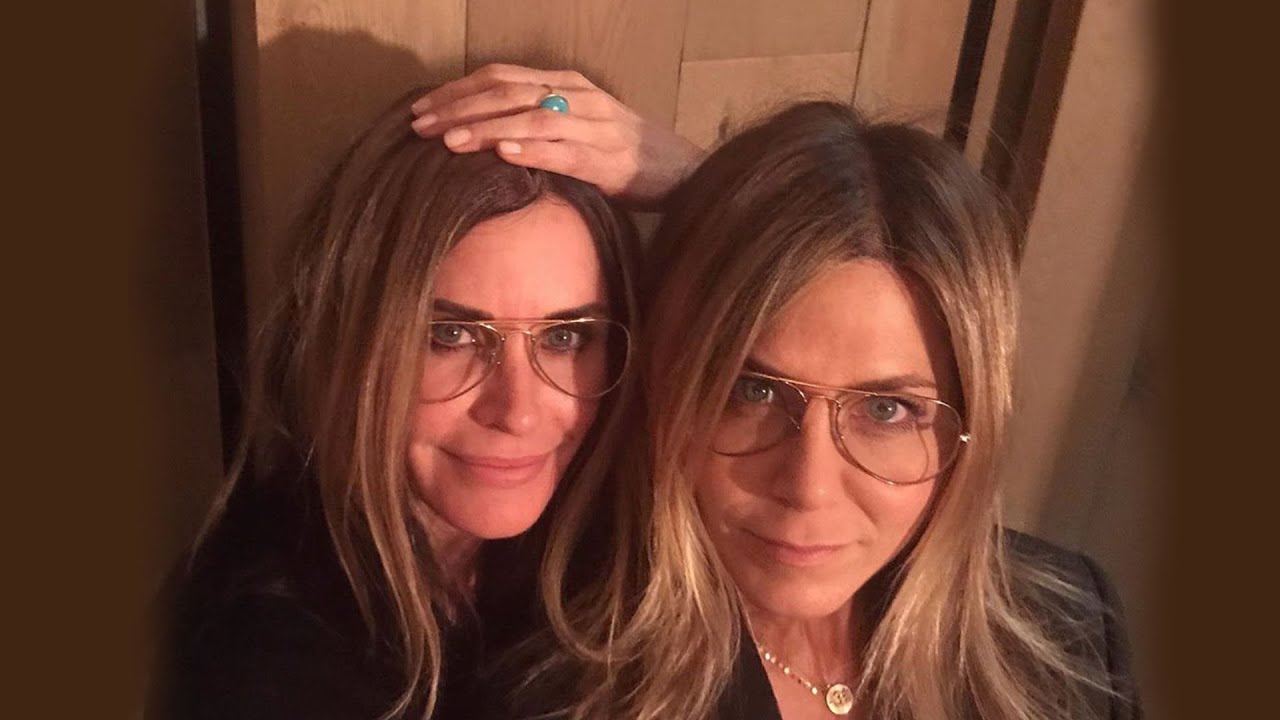 18) How can you look away when two of the most beautiful actresses are kissing for a pose? They make it really hard to decide which one is better.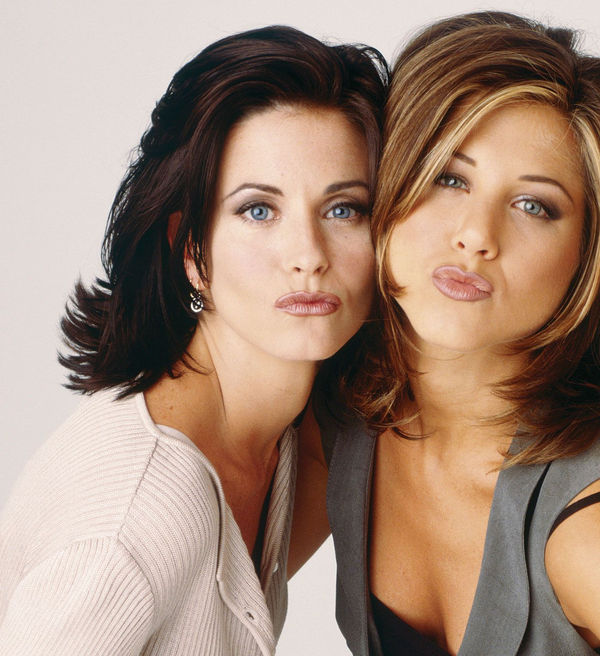 19) It seems like they decide what to wear before going out together. They are yet again twinning in a classic combo, black and white. With their messy hair and cute smile, they both are looking stunning.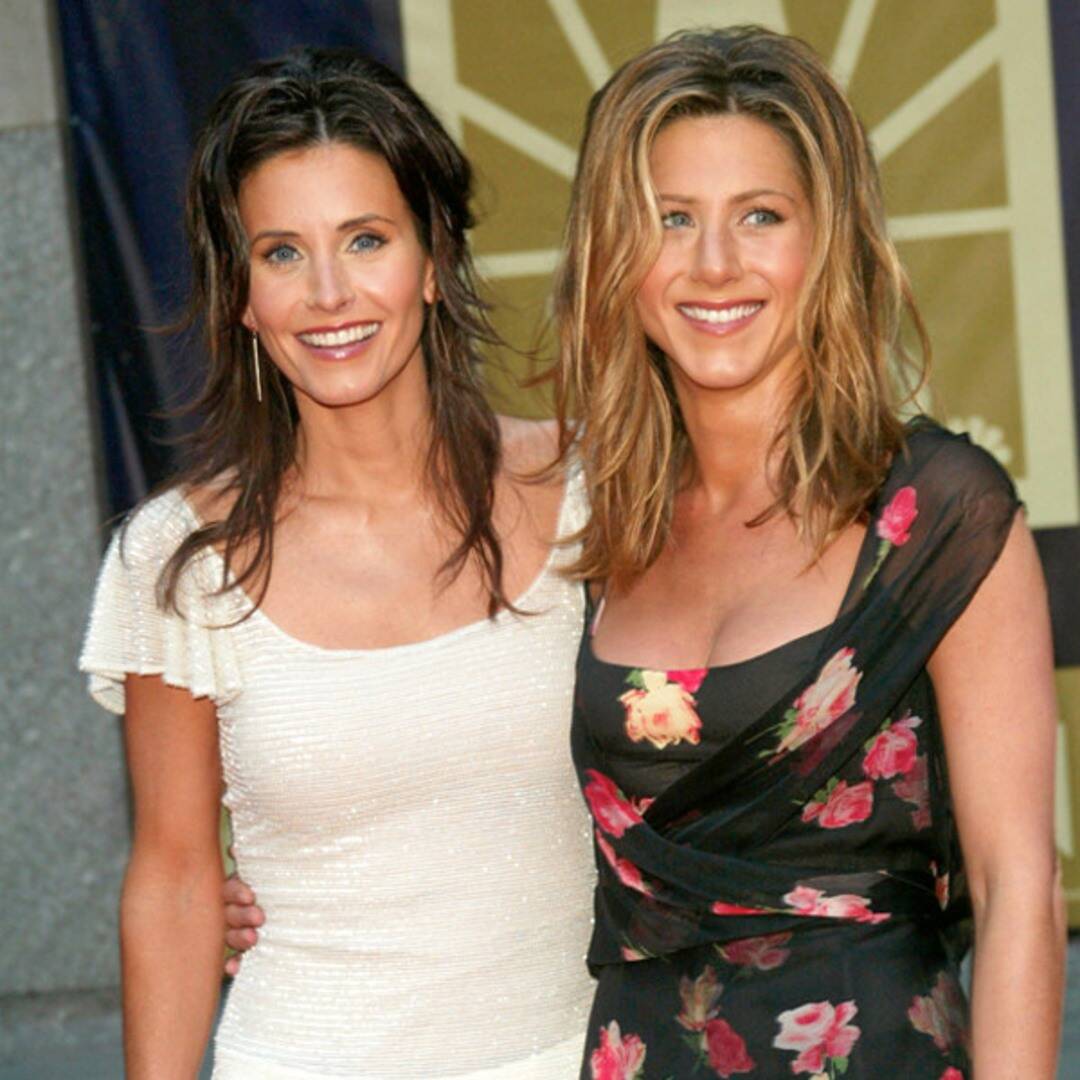 20) This is how girlfriends are like. Always stuck with each other. Nobody can look this amazing in casual wear just like Courteney and Jennifer. Even though both are looking beautiful, Jennifer is looking quite extraordinary.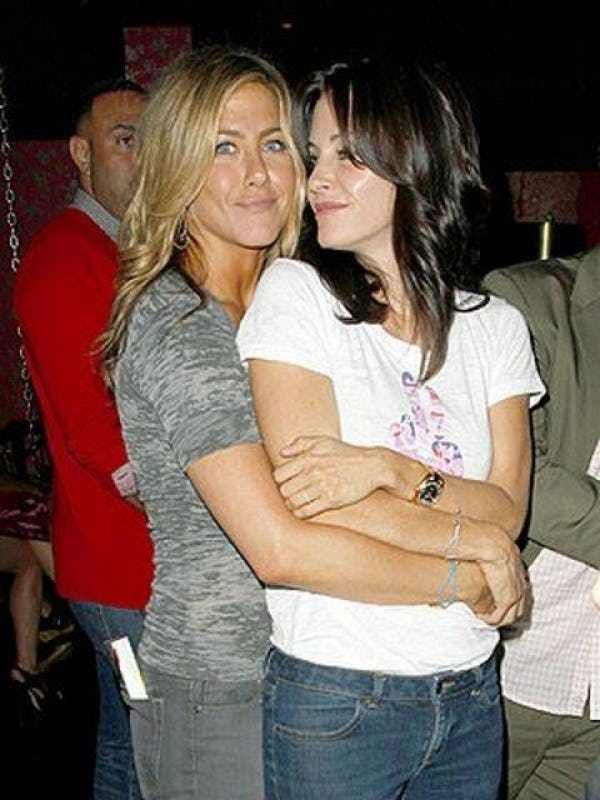 Courteney Cox and Jennifer Aniston, both are amazing, beautiful, and successful actresses. Over the years, they have given many blockbusters and have received many awards for their outstanding work. When it comes to their looks, they both are stunning and look adorable. As FRIENDS fans, we love them both equally. However, let us know in the comment section if you have a favorite.