After what seems like a lifetime, "FRIENDS: The Reunion" finally happened on May 27, 2021. The show was hosted by James Corden and streamed on HBO Max. The special was initially confirmed in February 2020. Unfortunately, back then COVID happened, and the whole world was on a break. The reunion was back in March this year with all six original cast members, that is, Lisa Kudrow, Matt LeBlanc, Courteney Cox, Matthew Perry, Jennifer Aniston, and David Schwimmer. They reunited on the original FRIENDS set at Stage 24, Warner Bros Studio.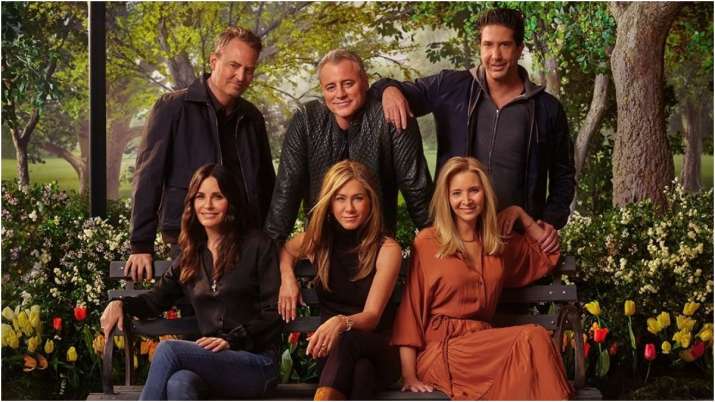 "FRIENDS: The Reunion" satisfied fans on so many levels. It brought everyone back together in such a nostalgic and unique way. To get insights into their time on the show, the reunion special crammed in as many cast members as possible. They also took it a step further when they tried to assume where their characters would be today. Most of the FRIENDS fans feel it was a perfect substitute for a proper scripted reunion episode.
However, fans were also disappointed on some level because a lot many characters were missing in the reunion special. Most fans wanted to know more about the characters from the past as well. Along with several missed opportunities, there's almost enough left out to make another two-hour special. In this new special episode, the cast can be made to face questions that fans have been asking for almost two decades but still went unanswered on 27th May 2021.
In the interest of fan curiosity worldwide, here are some of the questions fans still have after the FRIENDS reunion special:
1. What's Ben's Relationship With Emma?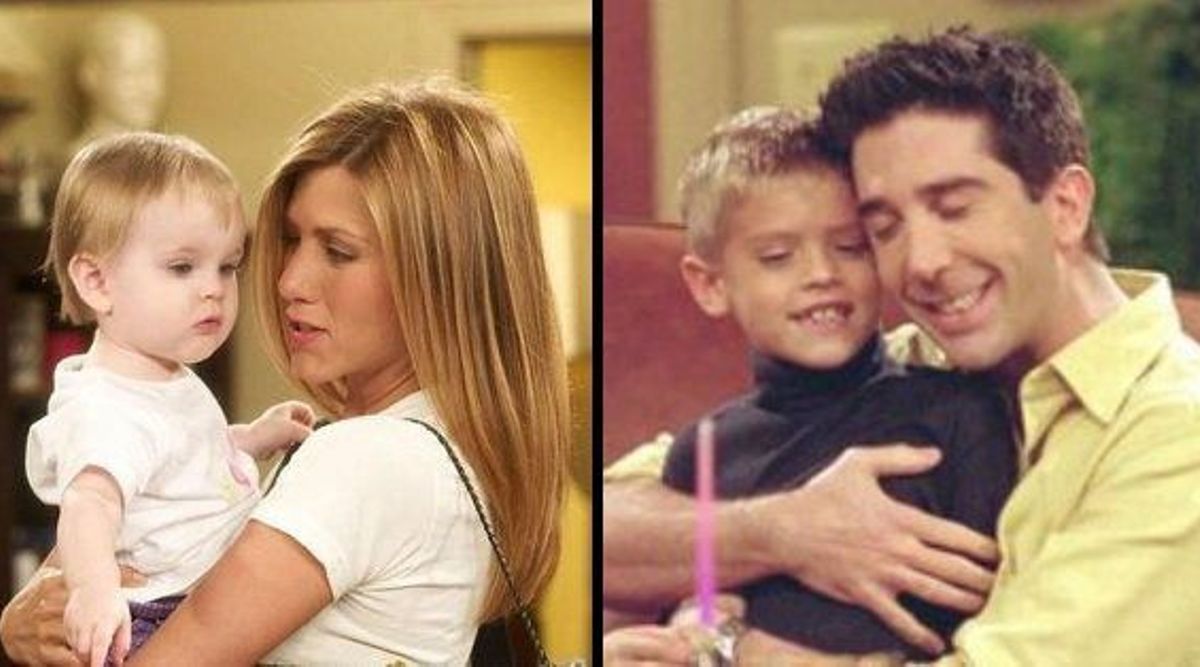 Supposedly, Emma Geller-Green still has her grandparents, but there are lot more questions fans have about her. Before he ended up with Rachel, Ross had obviously been in several marriages. By the end of the final season, he was carrying a lot of baggage, and amidst all that, it appeared as if he forgot about his first child, Ben. It was almost as if he didn't exist by the end of the season because the show focused on Ross and Rachel raising Emma. The half-siblings, Ben and Emma never shared a single scene together. So, FRIENDS fans surely want to know what kind of relationship do Ben and Emma share today.
2. Does Joey Still Have Hugsy?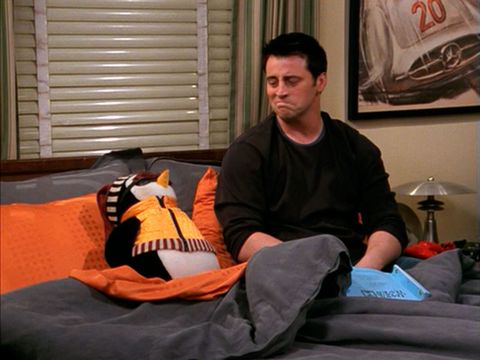 Joey was a simple guy. A cold beer from the chair fridge and a good sandwich was more than enough to satisfy him. But there was one thing he loves more than anything in this world, and that's his Hugsy. This stuffed penguin, Hugsy, was Joey's "bedtime penguin pal", without whom he cannot sleep. Even though it was Joey's little secret, he came out on top after almost getting into fisticuffs with Emma over who could snuggle with it. Since it was such a big part of his life, fans wonder if Hugsy is still with Joey. The penguin was seen in one episode of "Joey" and that was the very last time we saw Hugsy.
3. What Happened To Frank Jr.?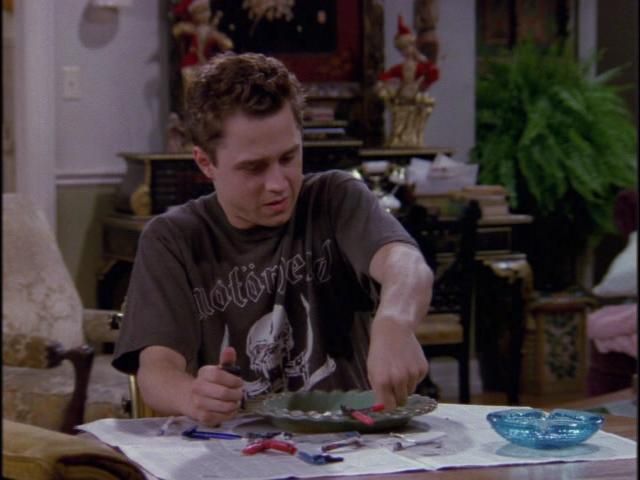 Another fan-favorite recurring character was Frank Jr. (Giovanni Ribisi), Phoebe's half-brother. Unfortunately, he wasn't present at the reunion, unlike Tyler and Wheeler. It would have been brilliant to have seen the actor talk about his erratic character and what his character and his triplets would be doing today. However, Ribisi is a busy man just like Paul Rudd, as he's currently filming both "Avatar 2" and "Avatar 3".
4. What Happened To The Dog Statue?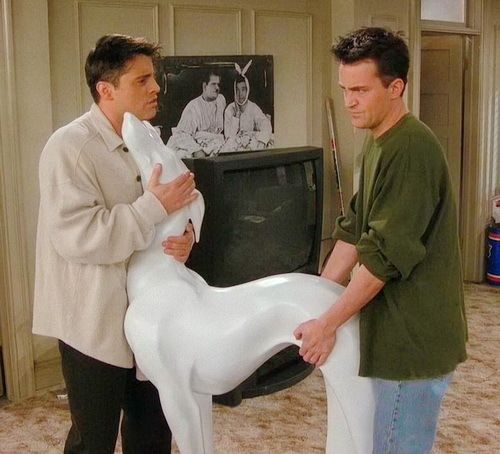 In the final episodes of the FRIENDS show, Monica and Chandler hired movers to pack everything up in boxes and take all of their belongings to the new house. Last we know, Monica secretly tips one of the movers to let the dog statue fall off the back of the truck. When it comes to props and art in the show, this dog statue is one of the iconic props, and fans needed to know if it's sitting somewhere in their family home or the statue really did fall off the truck. Even though James Corden was criticized for his hosting skills, but he won the audience by asking, "What happened to the dog statue?"
5. What Were The Least Favorite Episodes Of The Cast?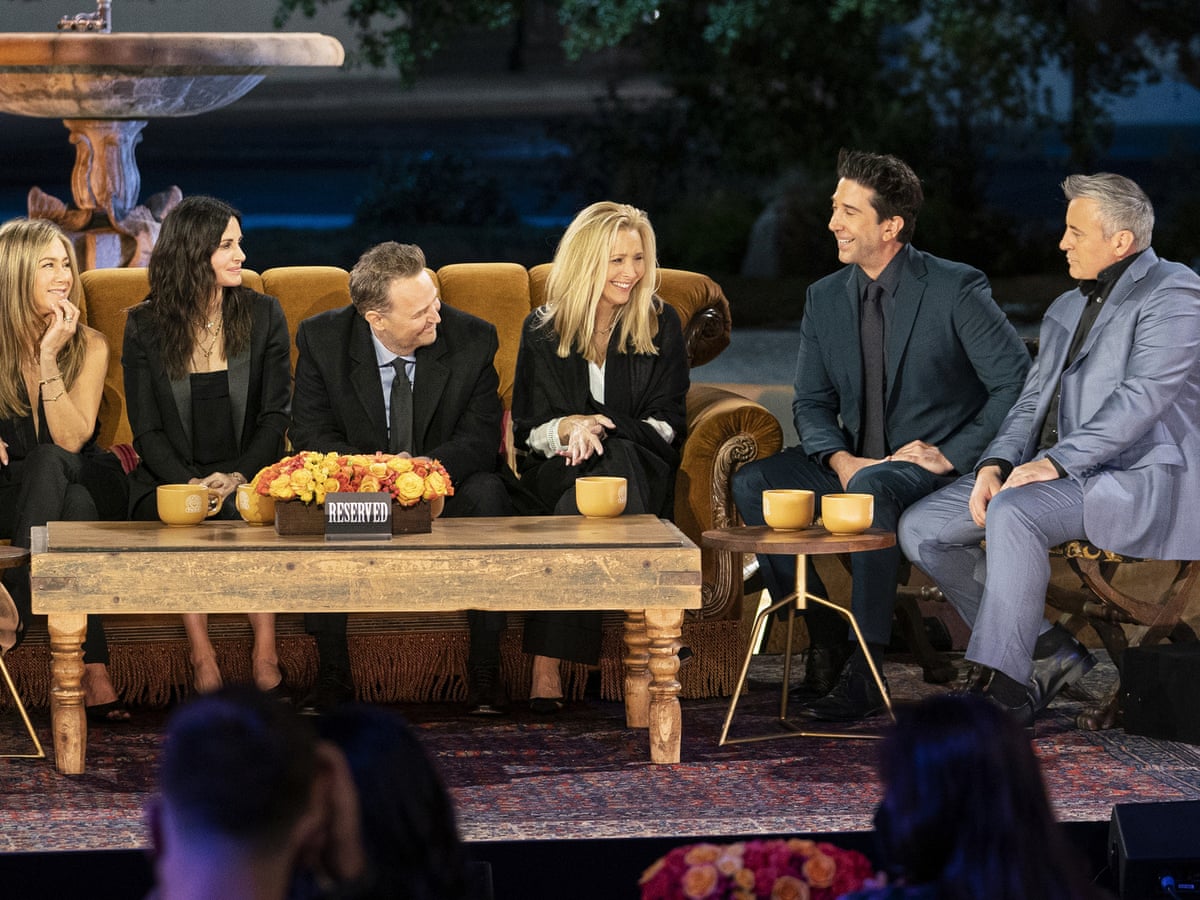 At the reunion, there was so much reminiscing. When the cast saw the set for the first time in 17 years, they felt as nostalgic as the fans, but it seemed as if they held some kind of resentment towards a couple of storylines. We all know at this point that Ross despised working with Marcel, the monkey. However, there must be other episodes as well that the cast didn't enjoy shooting. Assumingly, they would remember it and reveal it to their fans because amazingly, Schwimmer can't remember the episode, "The One With The Ball".
6. What Did The Cast Think Of Spin-Off Joey?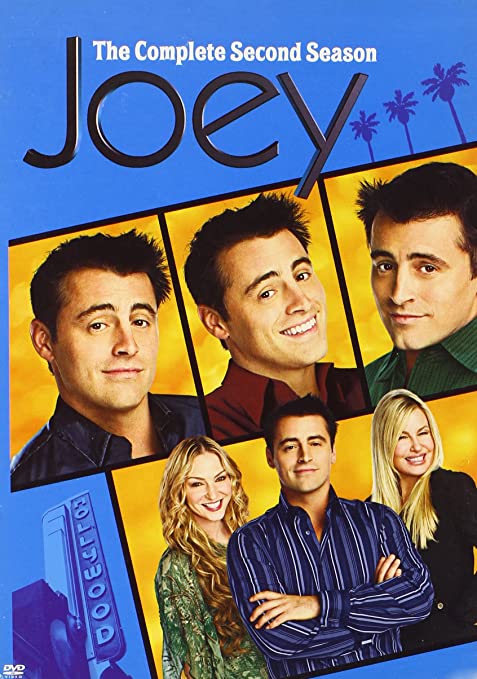 The world continued with the spin-off "Joey" when FRIENDS finally ended. It saw the character head to L.A. to break Hollywood as an actor. As LeBlanc was cast for his comedic timing, it had loads of potential as well. But it was overwhelmingly negatively received. That's probably the reason that why it was never brought up in the reunion special. However, it would have been interesting to find out the take of the rest cast on the series "Joey".
7. Is 'Joey' Canon?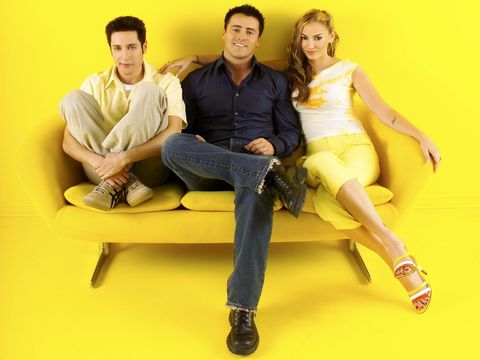 The cast's thoughts of the strange spin-off "Joey" are quite intriguing. The reunion should have cast a light on whether the show is canon in the world of FRIENDS. They could have been a few short seconds to clear the debate up, as there were so many directors, producers, and actors at the special who got interviewed for the two-hour special. If you have seen the "Joey" series then you will know that there were so many weird things in there. It felt like it was a completely different entity to FRIENDS. Not just that, even the character of Joey was completely different in the spin-off.
8. Will We Ever See Perry's Failed Pilot?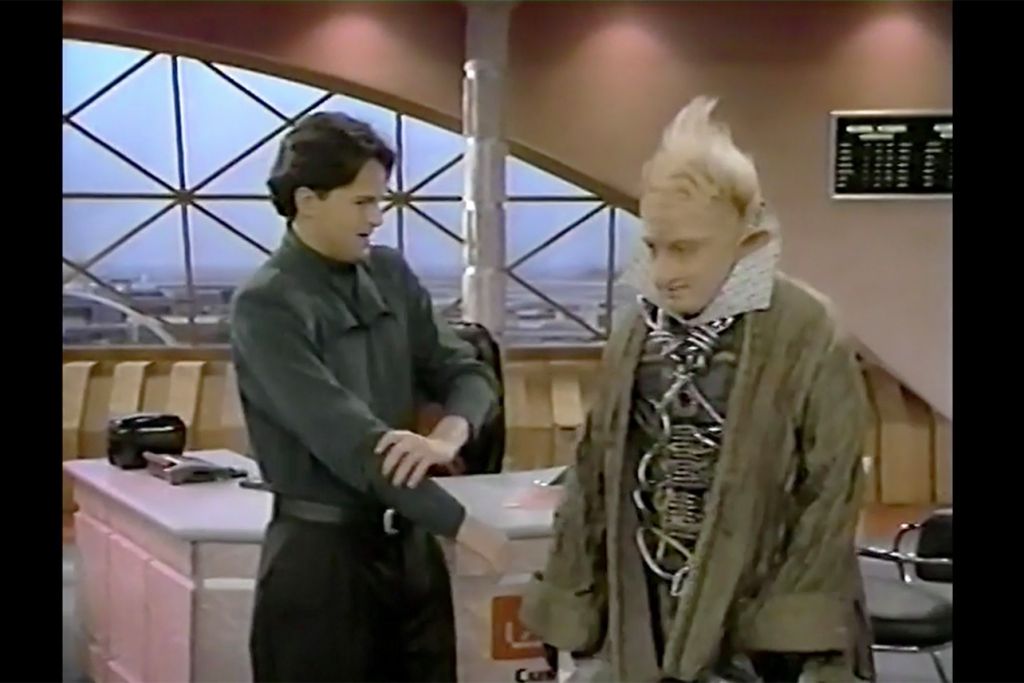 One of the biggest reveals in the reunion was that Matthew Perry was cast in another sitcom at the same time, just like Jennifer Aniston. Though the sitcom "Muddling Through" lasted for a whole season in which Aniston was cast, Perry's sitcom was nothing more than a failed pilot. Despite this fact, "LAX 2194" looks bizarre and fascinating at the same time. The story revolves around a luggage handler catering for Aliens who are traveling to Earth for vacation, and by the way, the luggage handler is Matthew Perry. In the FRIENDS reunion, there was small footage of the pilot and now, fans want to see more of it. Also, given the advancement in technology and the acceptance of vivid storylines in Hollywood, it might not be the worst idea to revive that series now. Given the fact that Matthew might be involved is enough to get the marketing attention it needs to succeed.