FRIENDS still remains one of TV's most popular shows. Despite the fact that FRIENDS ceased airing years ago, it is watched by its fans again and again. It showed the life of six friends, David Schwimmer (Ross Geller), Matthew Perry (Chandler Bing), Matt LeBlanc (Joey Tribbiani), Lisa Kudrow (Phoebe Buffay), Jennifer Aniston (Rachel Green), and Courteney Cox (Monica Geller) in New York city struggling through their relationship and life. But, the best part about the show is that no matter what, they were always there for each other.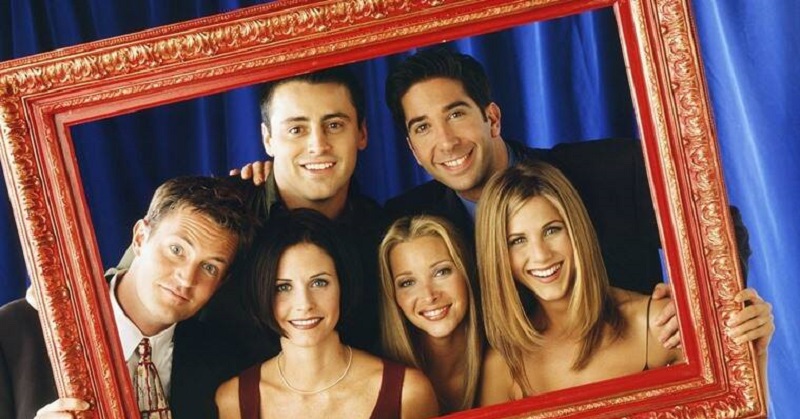 We all love FRIENDS and it is hard for us to point any fault in it. Its main characters are all flawed in their own uniqueness. They fight and get on each other's nerves like real-life friends which just makes them more relatable. However, even though FRIENDS is still loved and praised by the viewers, there are few things that even the main cast of FRIENDS does not like in the show. Yes, it might sound surprising but it is correct. Well, we have gathered some of the things that the FRIENDS cast did not like about the show. Let's check them out:
1) They Hated Working With Marcel, Except Jennifer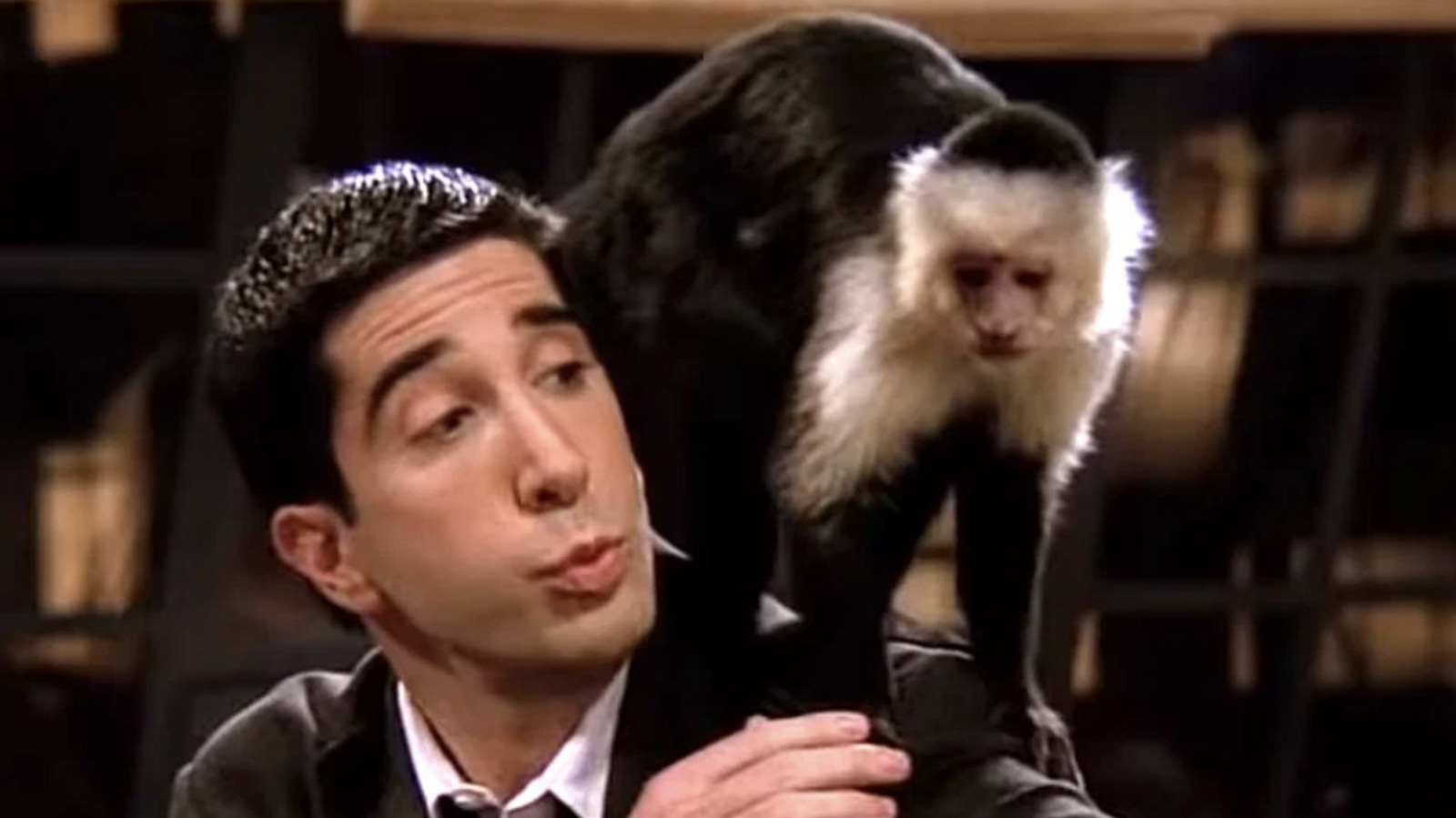 In the FRIENDS reunion special, Schwimmer was quick to reveal that he did not enjoy working with the monkey, Marcel. Also, the other cast members backed him up with it, except Jennifer. While Cox said that she was scared of the monkey, Jennifer said that she loved him. In reply, David said, "Yeah 'cause you did not have to touch it". David said that even though he loves animals, it was exhausting and disgusting to work with him. This confession brought in a wave of laughter at the reunion special.
2) The Cast Did Not Like The Theme Song Of FRIENDS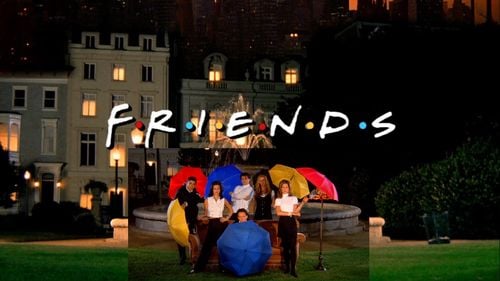 Even if you hate FRIENDS, you won't deny that it is an undeniable global sensation. It boasts of the most-watched finales of all time. The series is a favorite on streaming services and syndication even decades after its premiere. And, its theme song is loved by almost every FRIENDS fan. However, surprisingly, the main cast of the show hated it. Jennifer revealed in an interview they all hated the theme song of the show and did not know that it would become so popular. Well, sorry Jennifer, we kinda love the theme song.
3) Jennifer Did Not Like Her Haircut From 2nd Season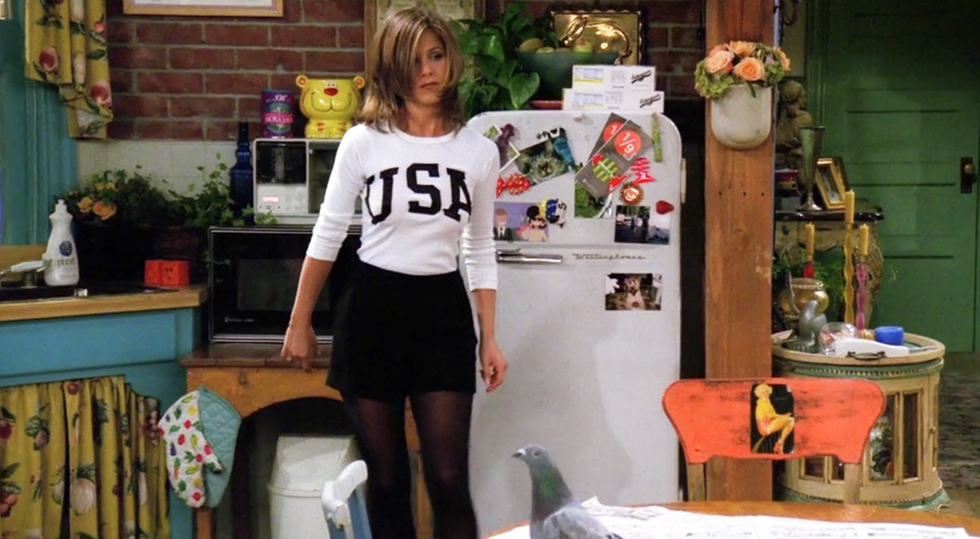 Jennifer had one of the most stylish haircuts of the 90s in the second season of the show. Her look was called 'The Rachel cut'. This cut was created by Jennifer Aniston's longtime hairstylist, Chris McMillan. This was a short and layered shag cut. Despite the Rachel haircut being one of the most things about the show, the star had told Glamour that she wasn't a fan of the look. She said that it was "cringe-y". According to Jennifer, it was the ugliest haircut she had ever seen.
4) Matthew Hated Filming In Front Of Studio Audience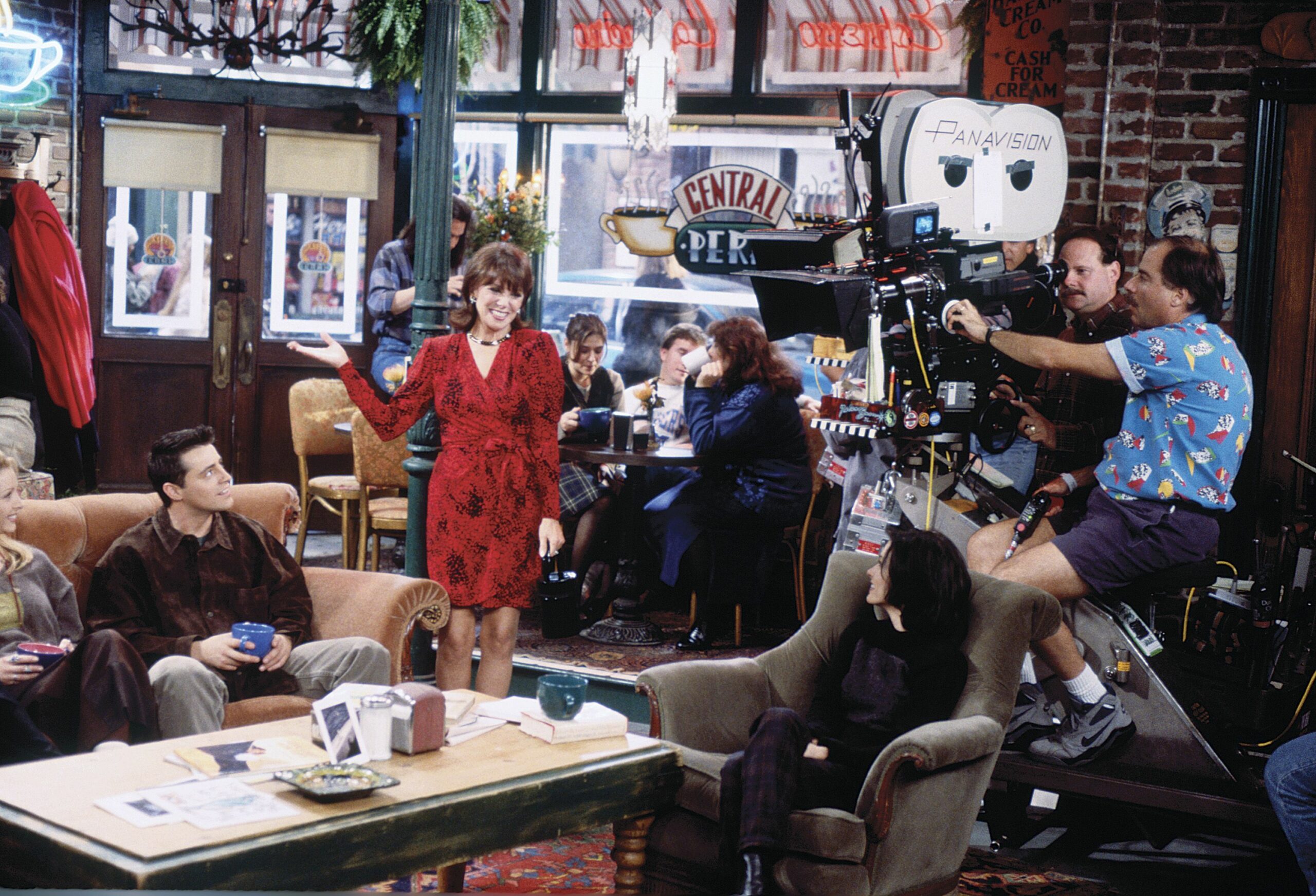 In the FRIENDS reunion special, Matthew revealed that he 'hated filming in front of a studio audience'. While shooting, making them laugh got very important for him. It made him so nervous that he felt like he would die if they don't laugh. Matthew said in the reunion special, "I felt like I was going to die if they didn't laugh. I would sweat and shake." Well, we can't believe that our sarcasm king was so nervous while cracking jokes.
5) Matthew Did Not Like The Idea To Shoot With Barcaloungers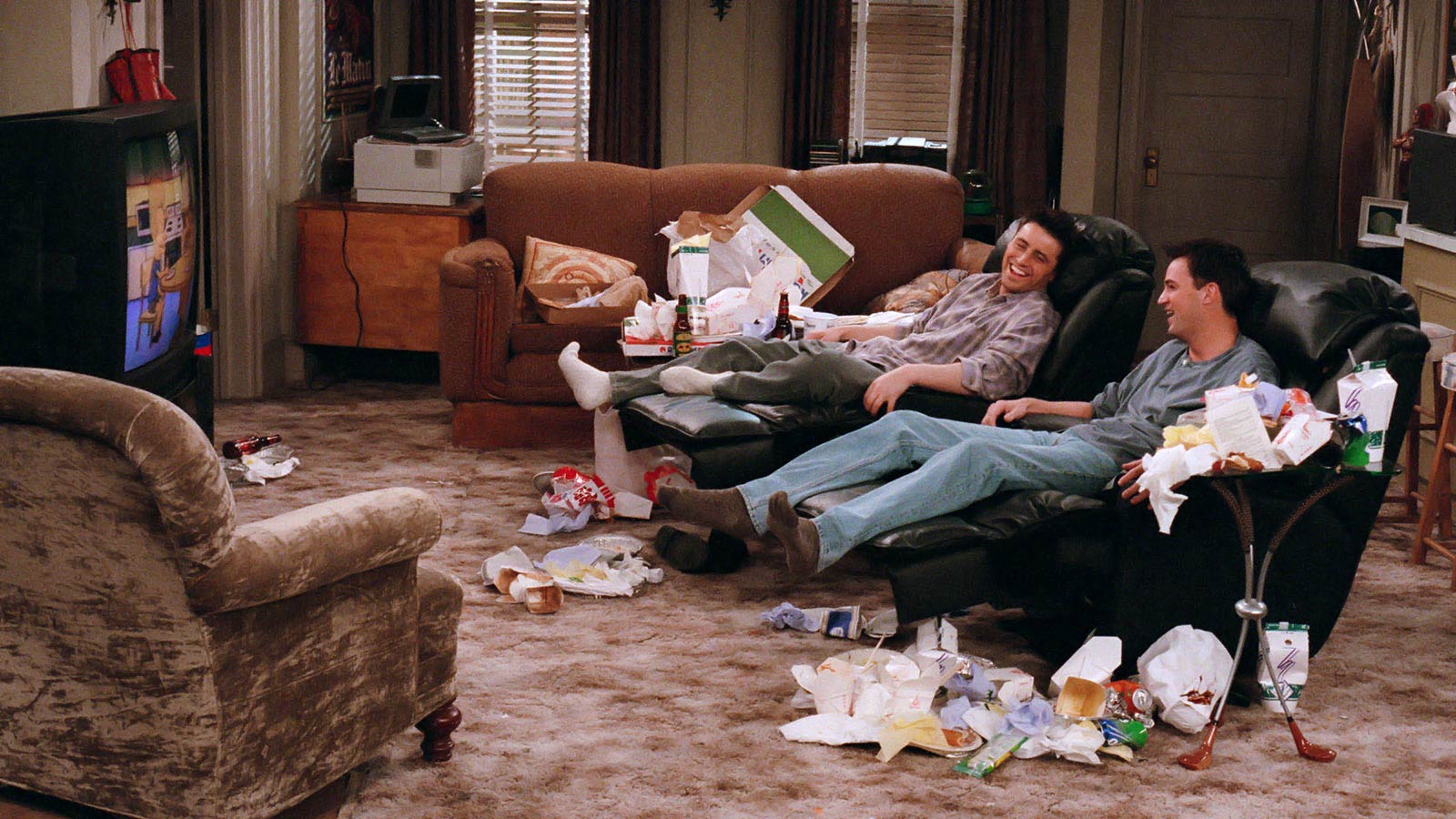 Matthew Perry revealed that he didn't like the idea of brown Barcaloungers in the show. This came up during the FRIENDS Reunion when the cast revisited the set. He felt that it was stupid that they just have to sit for the entire episode. On the other hand, LeBlanc was quite excited about it and thought that was the brilliance of the episode. However, when LeBlanc pointed out the episode's potential, then finally, Matthew welcomed the idea.
6) Jennifer And LeBlanc Disliked Joey And Rachel Together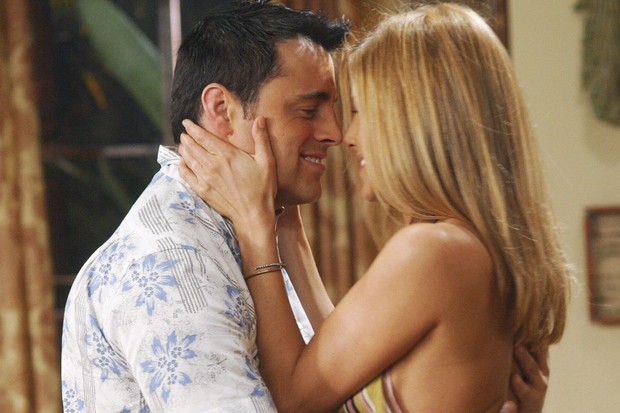 There was a segment in FRIENDS where Joey falls in love with Rachel. Allegedly, both Jennifer and Matt hated seeing Rachel and Joey together. Le Blanc told the producers that he was very 'uncomfortable' while filming this storyline because Joey would never do that to Ross. It is also been reported that LeBlanc told Kevin S. Bright, the executive producer that he wouldn't do it. Jennifer also objected to the storyline. Fortunately, in the end, we got our favorite and iconic pair, Ross and Rachel.
7) Kudrow Hated Her Role In FRIENDS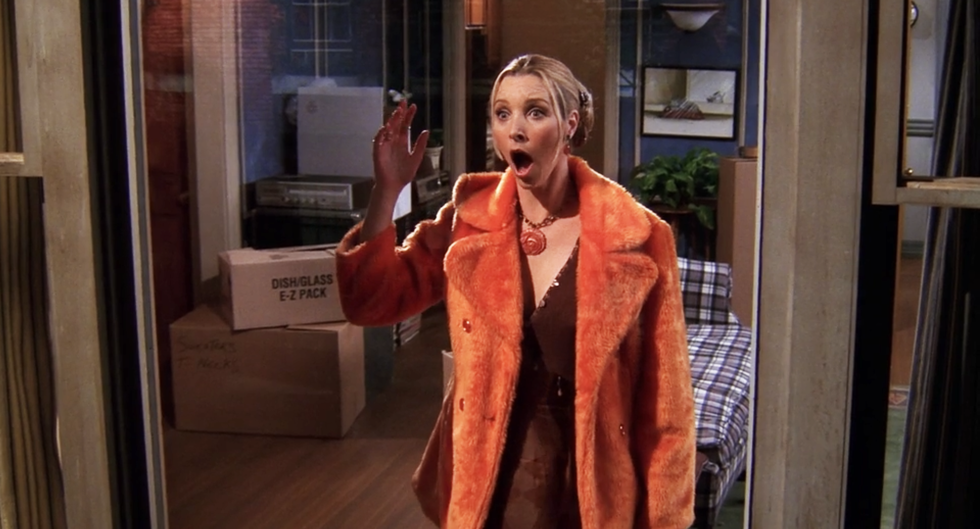 Kudrow didn't seem to hate Ursula per se, but she didn't like bringing Ursula into FRIENDS. In an interview with Entertainment Weekly, executive producer Kevin S. Bright said, "Lisa really did not have a good time doing them. She did not like acting with a double, and in a way, she might have made it more difficult for herself because her double was her actual sister." Also, their personalities were quite different from each other as well which made that more difficult.
8) Kudrow Did Not Like Playing Guitar In The Show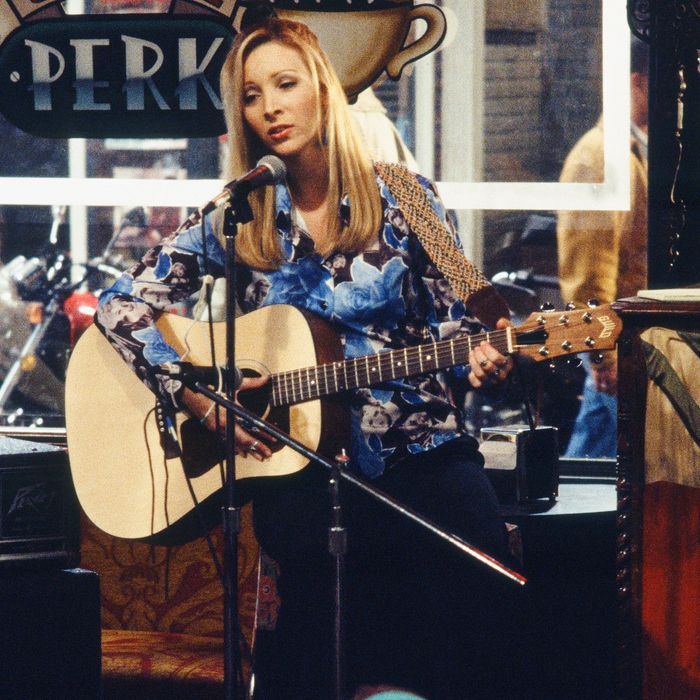 Kudrow was required to learn how to play the guitar to prepare for the role of Phoebe Buffay. But, she did not like to play it. On the other hand, the creators of the show brought a guitar teacher to teach her. However, it did not last long. During an interview, Kudrow said, "I didn't like the guitar. I wasn't getting it. So I think I even asked, 'What if she plays the bongos?'" That is why she learned a few chords of the guitar which were enough for the character. Despite not knowing how to play the guitar, Kudrow's quirkiness made the classic song "Smelly Cat" iconic.