It's been 17 years since a new episode of the iconic show FRIENDS has graced our screens for the last time. However, nobody has forgotten the most famous friends group that has ever been in New York City. Millennials still adore the characters of the show to this day, as well as the actors who played them. The cast of FRIENDS will always hold a place in our hearts, no matter what they do. We can never thank them enough for the way they made us feel all the emotions in life for a decade and more.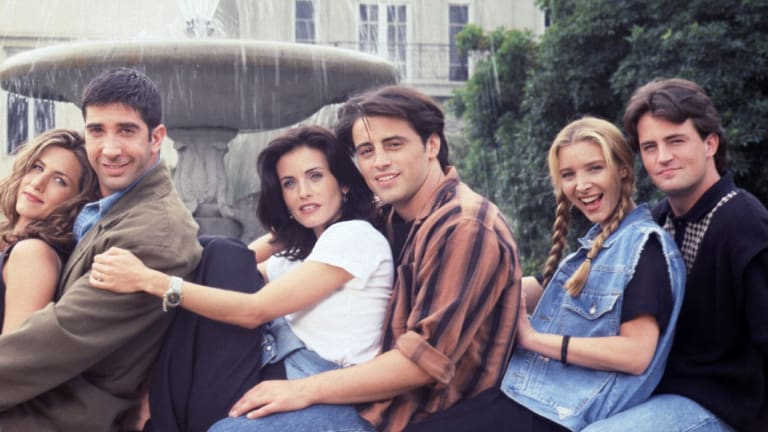 Weeks ago, the cast of FRIENDS reunited for the first time ever after 17 years and an unfathomable legacy, for HBO Max's "FRIENDS: The Reunion". The six main characters of the show, Courteney Cox, Lisa Kudrow, Jennifer Aniston, David Schwimmer, Matthew Perry, and Matt LeBlanc reunited with the creators of the show on their iconic soundstage to look back and enjoy each other's company like it's 1999. The reunion special was directed by Ben Winston and the show featured FRIENDS guest stars, dozens of celebrity cameos, and also many delighted fans in the audience to watch their favorite friends unite.
They're global superstars now, and always will be. However, there was a time when the cast of FRIENDS was relatively young and unknown. Although none of them did anything monumental until 1994, they were all acting before they landed roles on one of the most classic sitcoms ever.
Check out these 20 rare and young photos of the FRIENDS cast before they found their ultimate fame:
1. Matthew Perry's Yearbook Photo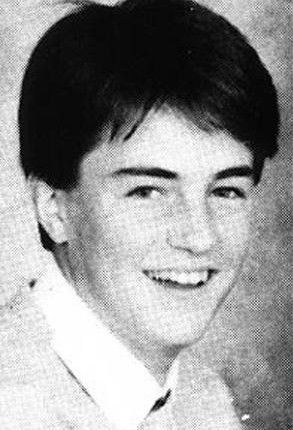 Chandler is so youthful and baby-faced in the early seasons of FRIENDS. He matures by the end of the series. Thanks to his character's personality, he never lost that boyish charm. However, in this photo, it looks like he was the one who made all his friends at school laugh with his ultimate charm.
2. Courteney Cox In High School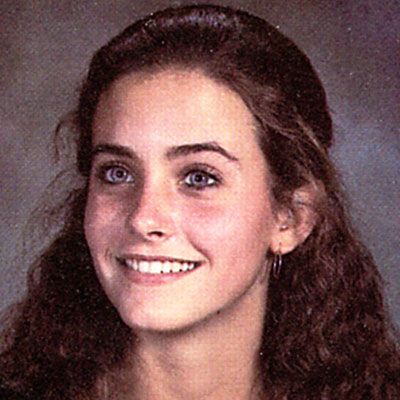 She looks so beautiful here. Most of us go through painfully awkward stages in high school and will never be comfortable showing our yearbook photos to anyone. And, here Cox already looks like a superstar. I guess unlike us she was the girl on whom everyone had a crush. She must have been the most beautiful girl in the entire school. Even when the series was at its best, she gained a lot many followers too. So for her, it might not have been anything new.
3. Schwimmer's Yearbook Photo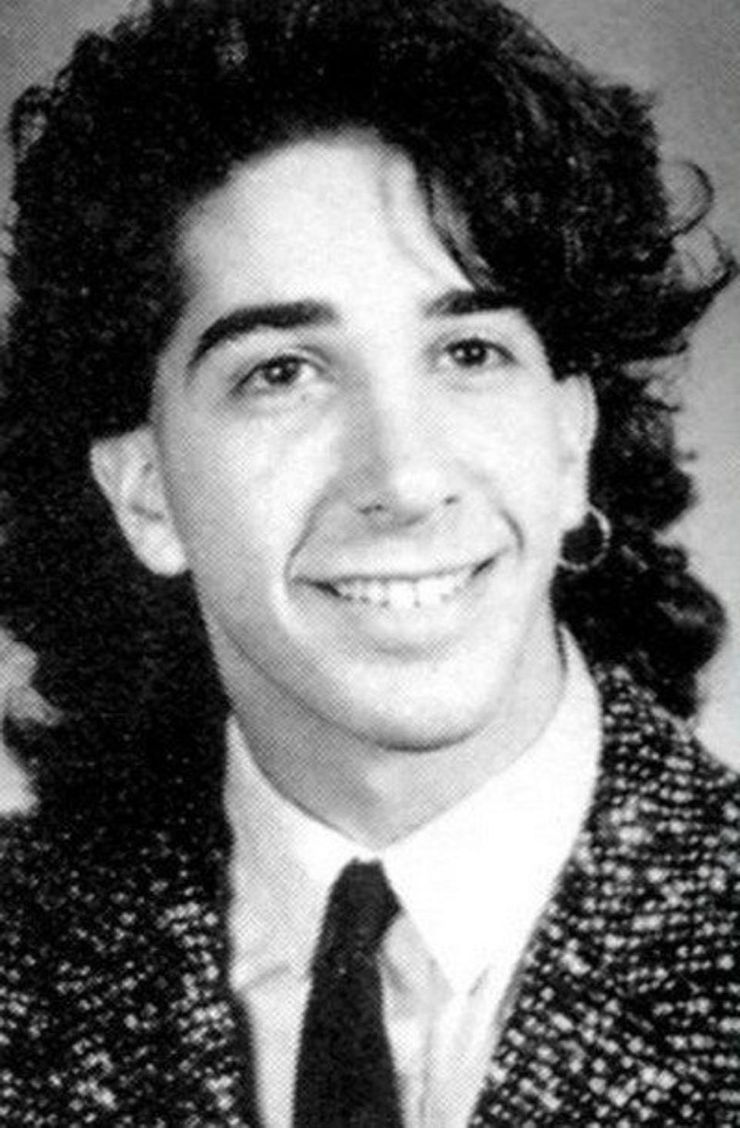 This looks like David Schwimmer and then, doesn't at all, at the same time. Perhaps it's the earring and long hair that's throwing us for a bit of a spin. He looks like a completely different person. However, he does have long hair briefly in later seasons of FRIENDS. But in this pic, he looks like he's the one who would surely form a band in college and luckily for Ross he did! But here he looks cooler than he used to look in the flashback episodes.
4. Candid Jennifer Aniston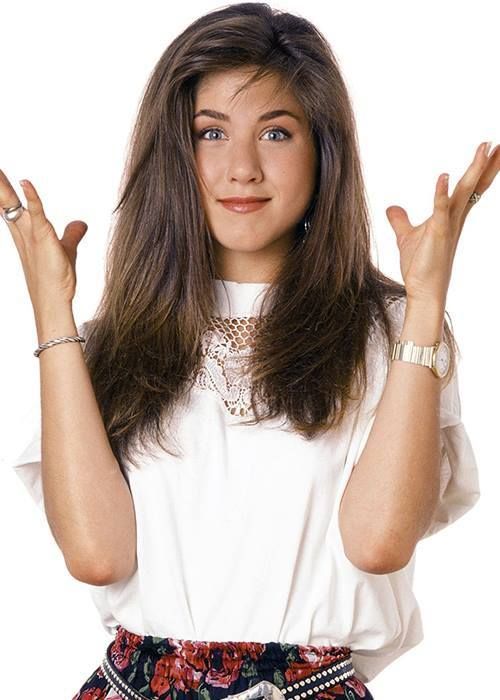 This photo of Jennifer Aniston is taken in 1990, a few years before she first played the role of Rachel Green. Here she'd basically be Rachel if that brown hair were blonde. But one thing remains constant about her, she always looks gorgeous! No one can beat her in beauty and that's for sure. Just look at her, she is just flawless.
5. Yearbook Of Matt LeBlanc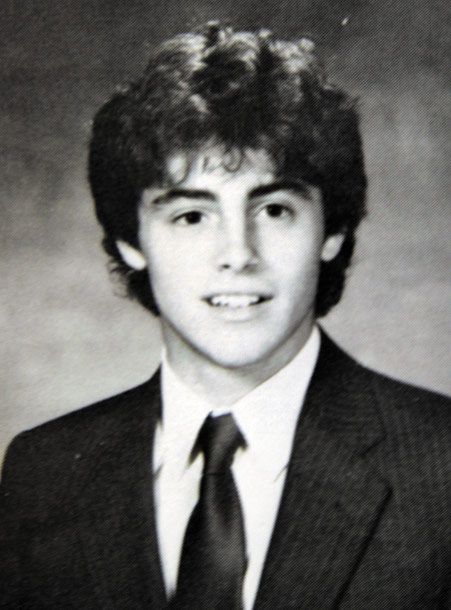 Could he BE any cuter? Although his hair is longer in the earlier seasons, he doesn't have curly hair for the entirety of FRIENDS. The curliness actually makes him look even more distinguished and handsome. Or it might be the formals that are doing that. Whatever be the reason, he might have been the cutest of all the guys in his class. No wonder, he might have also been famous among the girls! Looks like Joey's charm was something already inbuilt into his character.
6. Lisa Kudrow As A Teenager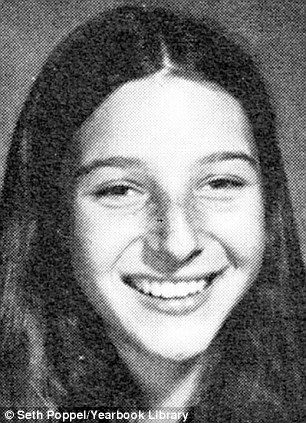 The sight of Lisa Kudrow with dark hair will ever help us to get over her. She seems like a different person altogether. This school photo was taken when Kudrow was quite young. Long before she played the monumental role of oddball Phoebe Buffay and rose to fame. Her smile looks infectious though, and it has stayed with her even today. It really feels great to know that she has managed to maintain the child in her.
7. Courteney Cox In Family Ties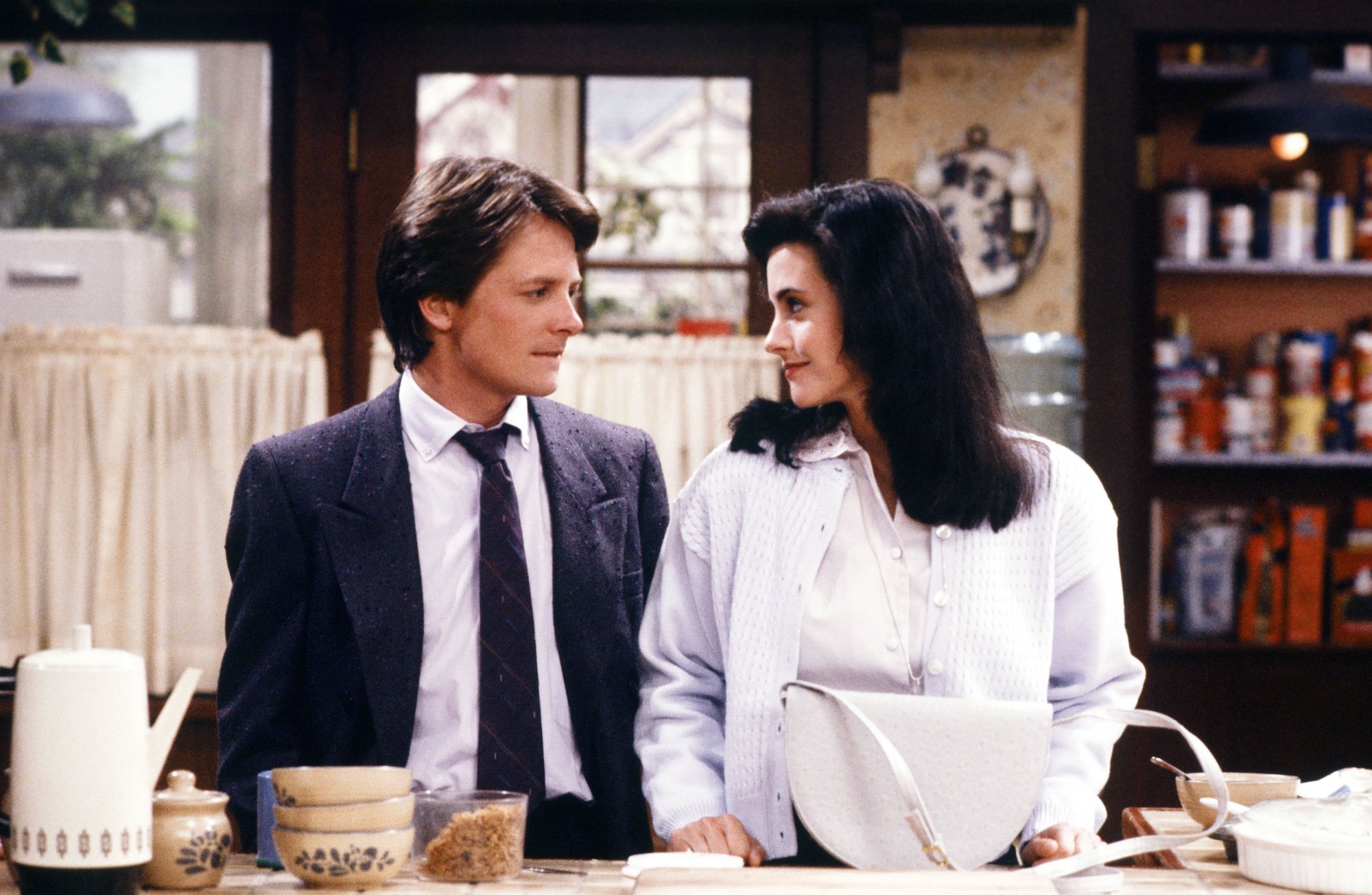 Cox appeared alongside Michael J. Fox in the sitcom "Family Ties" after becoming Bruce Springsteen's fangirl. This sitcom was filmed in the late 1980s around five or more years before she was Monica Geller on FRIENDS. And, we love Cox's long hair, don't we? She has always looked beautiful and those bold and beautiful eyes can easily make you fall for her, so beware!
8. Aniston's Brunette Style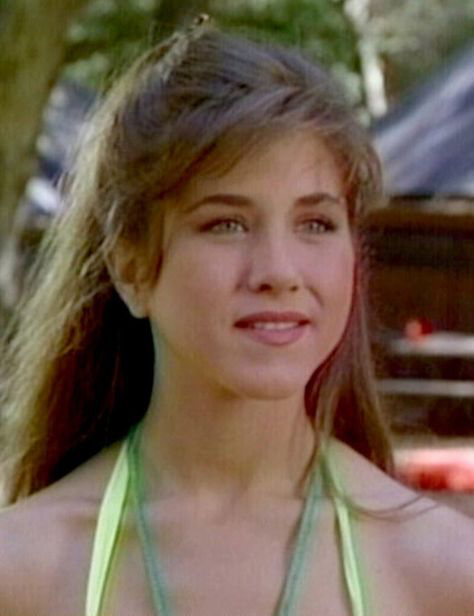 I am not so much fond of seeing Jennifer Aniston as a brunette. It's true that she did have darker hair in the earlier seasons of FRIENDS, but this is another level of dark. However, she is one of those people on whom every hair color suits because she's naturally beautiful, so whatever. Her cuteness is just out of the world in this picture.
9. LeBlanc In A High School Pose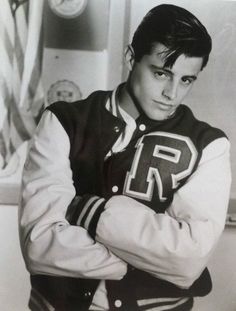 Young Matt LeBlanc looks so much like Joey with those dark eyes. Matt mostly typecast as an Italian-American with a Joey Tribbiani-like personality. However, he had a few acting credits before landing the ultimate part on FRIENDS. In this picture, he looks quite confident and manly than the one we saw before. Maybe this was the time he started being the real Joey!
10. Angry Matthew Perry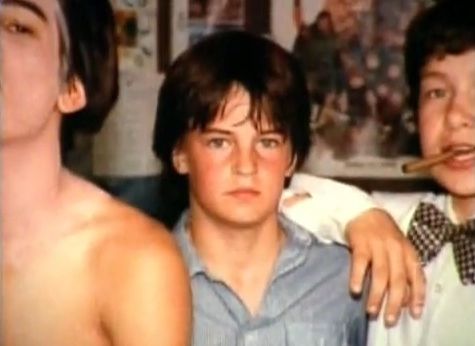 It seems like Perry is with his friends, but angry at the person who is clicking photos. Well, if it wouldn't be that person, we won't be able to see the different expressions of our favorite Chandler Bing. Even though he looks angry, he is quite adorable. But one thing comes to my mind, did Matthew too have a tough childhood like Chandler? Or else why is he so grumpy in here? Just kidding guys!
11. Jennifer Aniston As A Teenager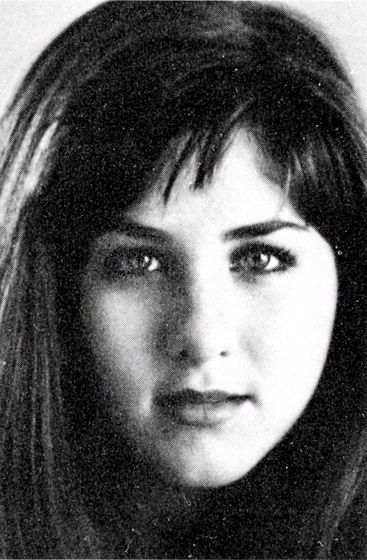 The more we go into Jennifer Aniston's past, the more surprised we will be with her. Even though we love all her looks, the dark hair makes her look like a totally different gal. Aniston is so baby-faced here. And those eyes are just magic.
12. Matthew Perry In Boys Will Be Boys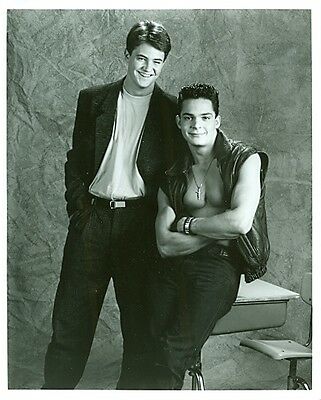 Perry appeared in "Boys Will Be Boys" before he landed the role of Chandler Bing in FRIENDS. Just from this photo, we can tell that he possessed the talent of both to make people laugh and capture an audience. His face alone and the jolliness in it are enough to recognize that he is the funny guy in every group.
13. LeBlanc In Vinnie & Bobby
We would have never expected to see the charming Matt in long hair and we are loving it. Before landing the role of Joey Tribbiani, Matt LeBlanc was involved in the project "Vinnie & Bobby". It only lasted a few months in 1992. However, he went on to do much bigger and better things. But in this picture of his, we can easily feel the Joey vibes, can't we? That pretty face and a pretty smile can make any girl go crazy for sure.
14. Lisa Kudrow In Cheers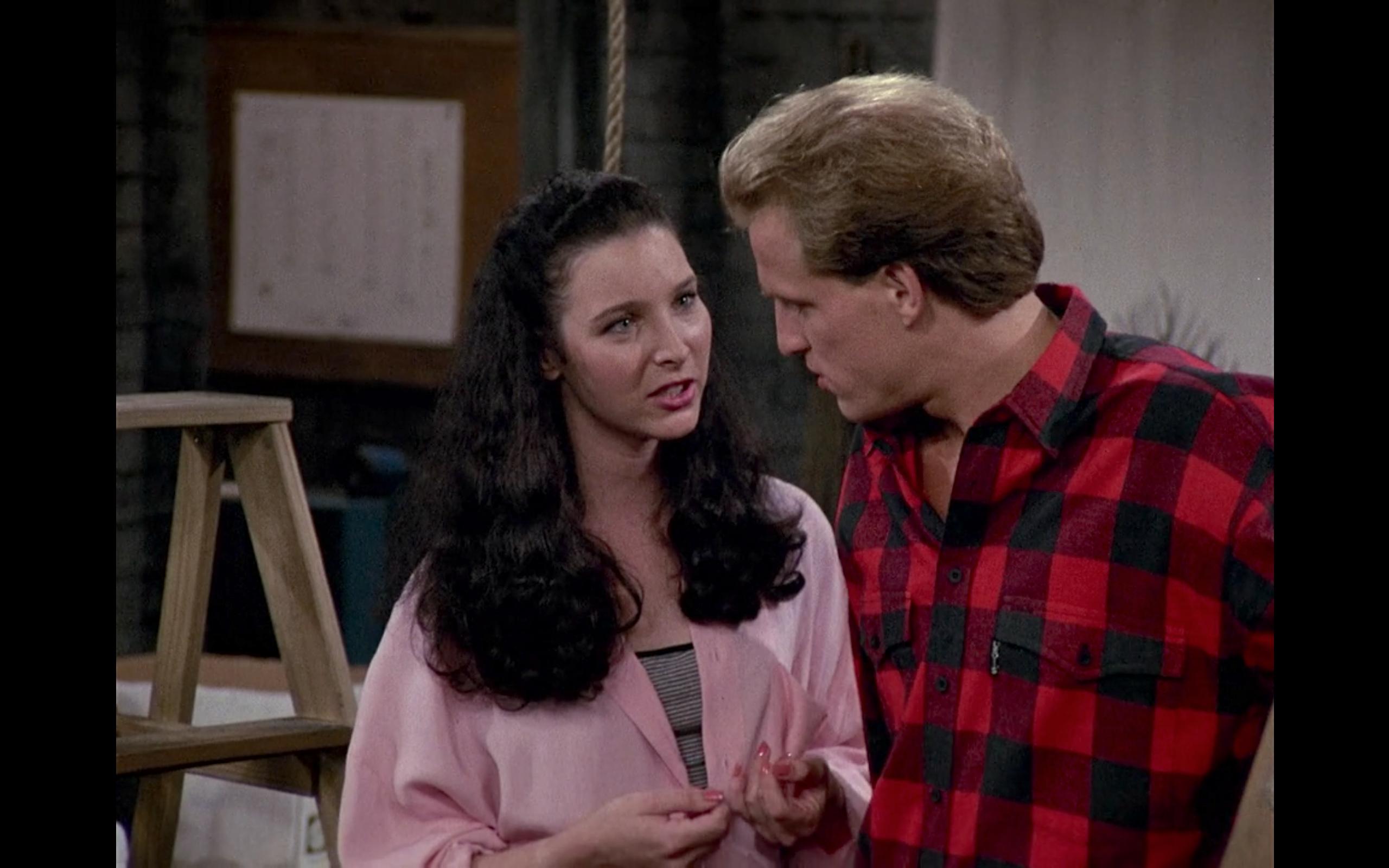 We cannot get enough of Lisa Kudrow with dark hair. This screenshot is from the time when Lisa appeared in "Cheers". With such a small detail like hair color, she looks like a totally different person.
15. Schwimmer Before FRIENDS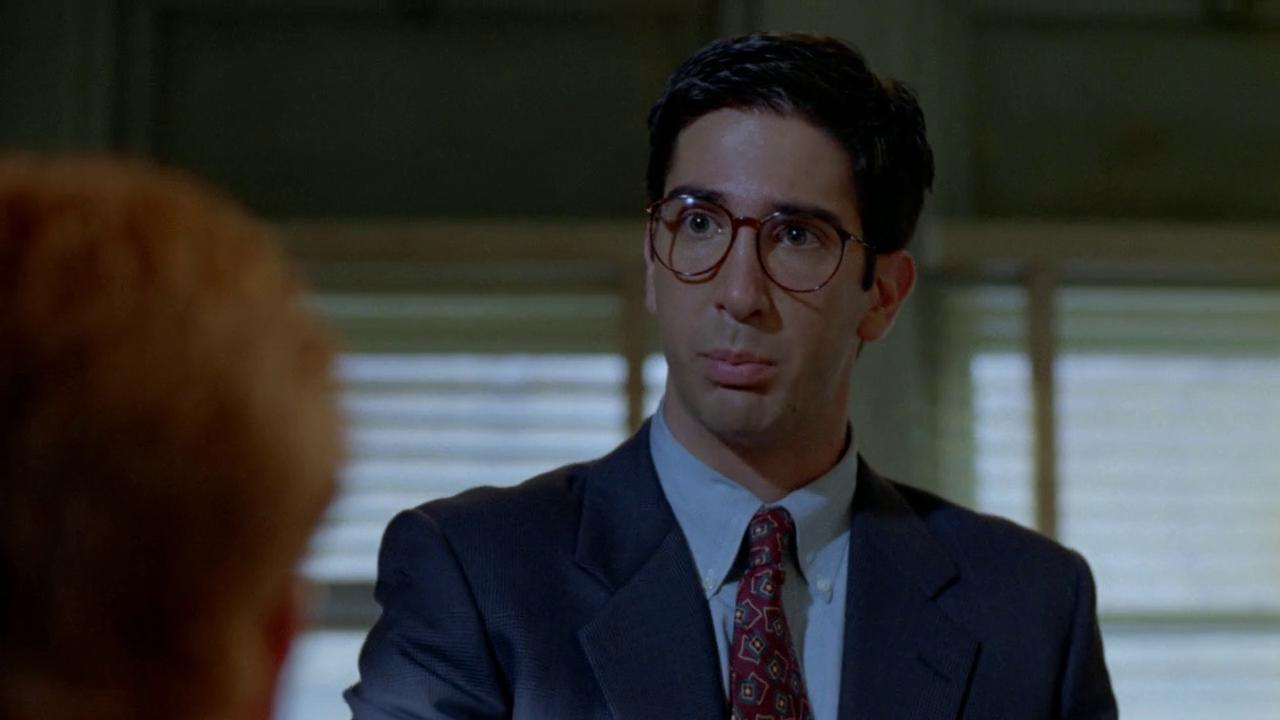 Even though this photo is from an episode of "NYPD Blue" which was filmed in 1993, Schwimmer looks so much younger. However, he looks an awful lot like Ross Geller here. Perhaps it is because we feel like Ross should have always had glasses.
16. Aniston In Leprechaun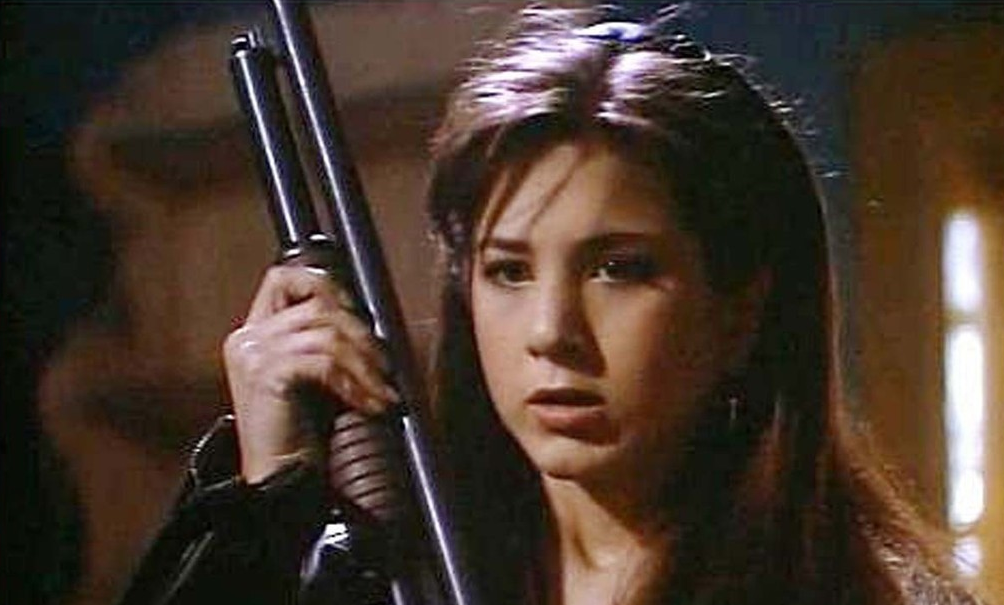 Rachel Green made us laugh so much over the years that it's hard to imagine Aniston in any kind of horror TV show or movie. However, she actually starred in the film "Leprechaun", before she got her big break on FRIENDS. It seems like the role was a bit dark.
17. Matthew Perry In Growing Pains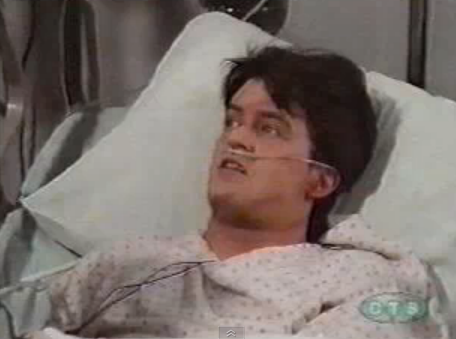 You might have missed Matthew Perry while watching "Growing Pains". That was way before he played Chandler and the audience didn't even know who he was. Even though he does not look too different from Chandler, he looks so young here.
18. Cox Dancing With Bruce Springsteen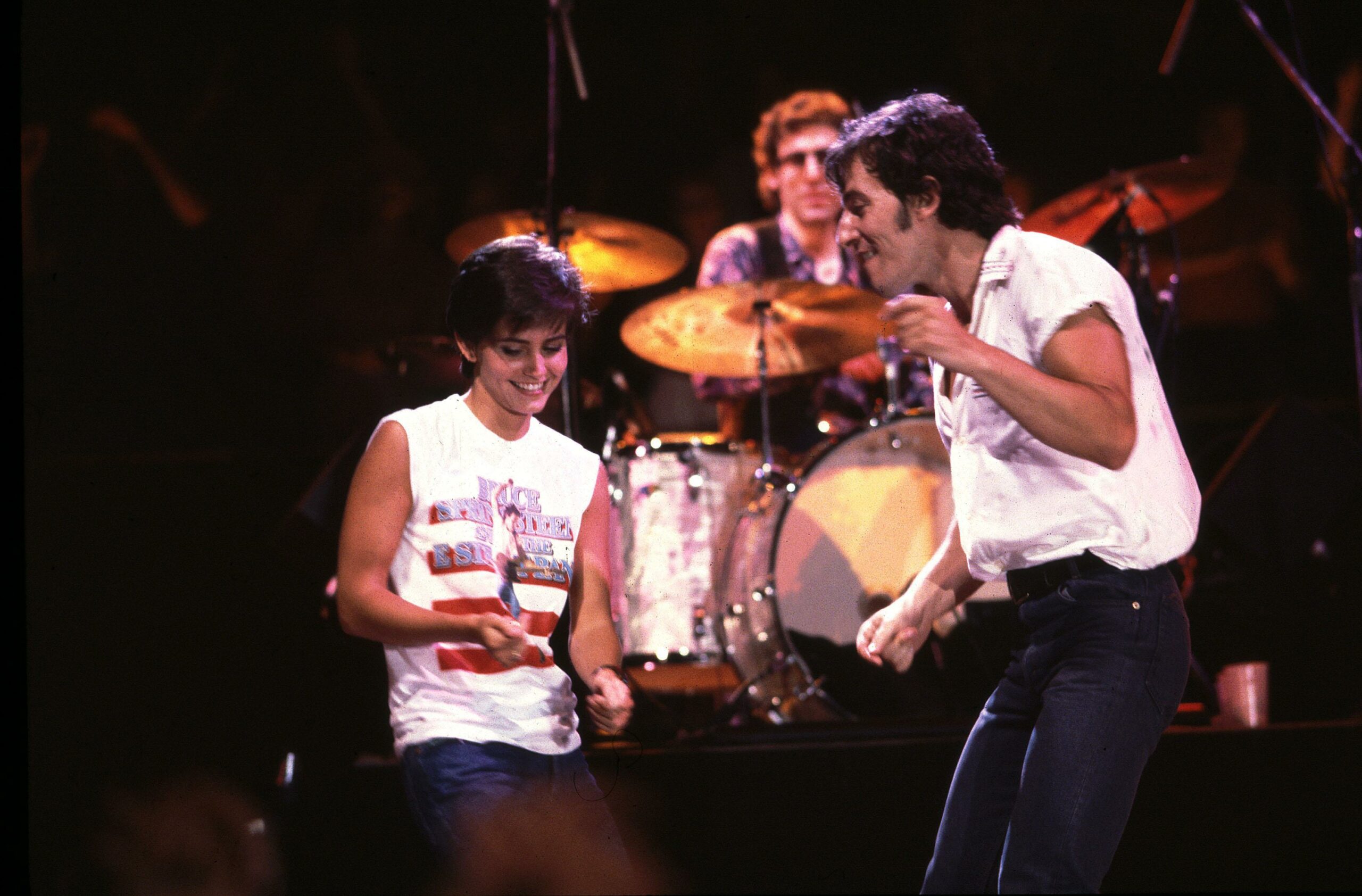 Cox was the one who achieved global fame before appearing on FRIENDS. However, it was short-lived. Many of her fans do not recognize her in this photo, but she appeared in the music video for Bruce Springsteen's "Dancing in the Dark." She portrayed the ultimate fangirl.
19. Schwimmer In The Wonder Years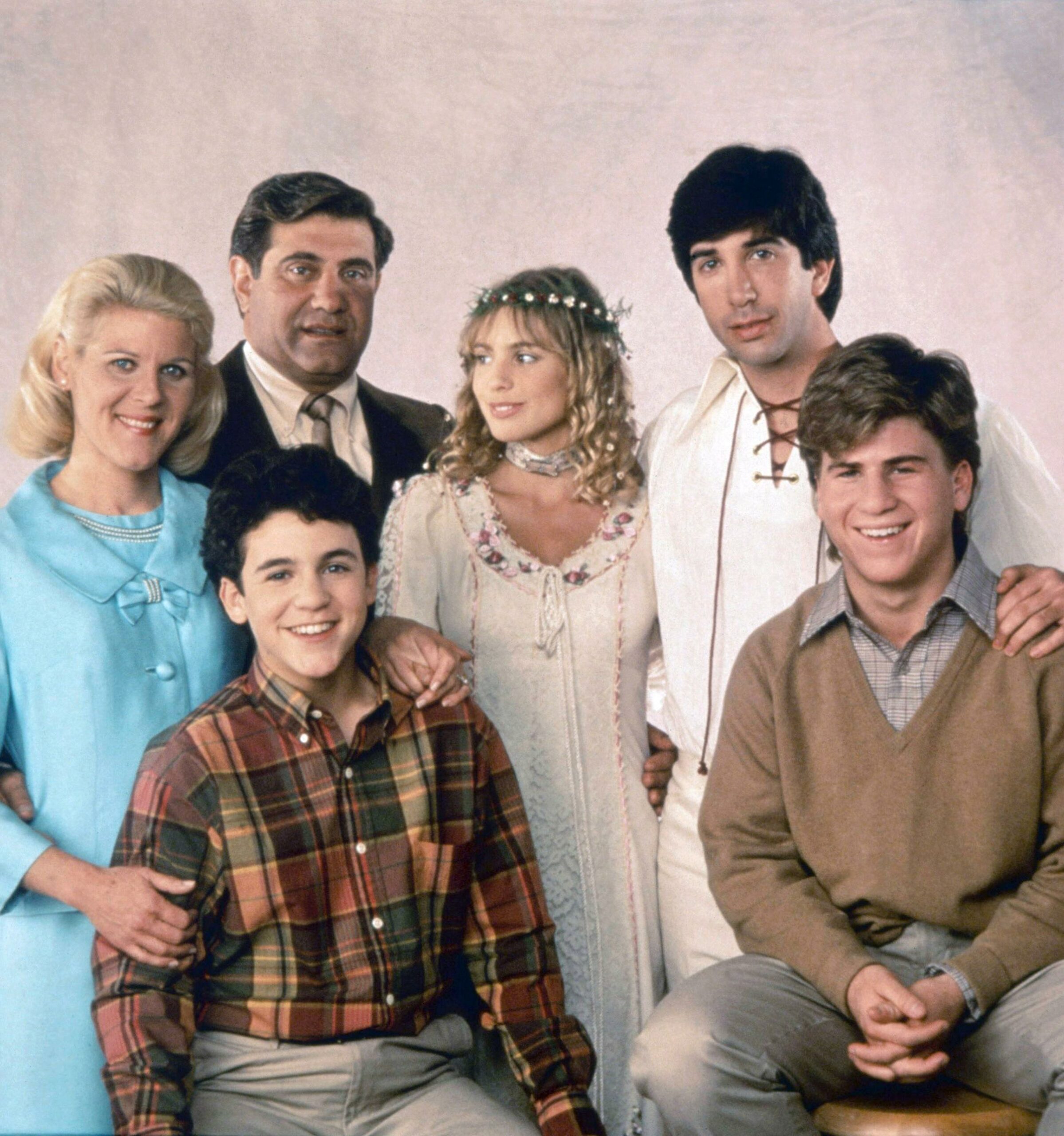 David Schwimmer does look quite different in a promotional photo for "The Wonder Years". We think it's largely to do with the hair. We never really saw Ross with hair quite like this, even when FRIENDS showed flashbacks to Ross and Monica in college. He looks so young and youthful.
20. LeBlanc From The '80s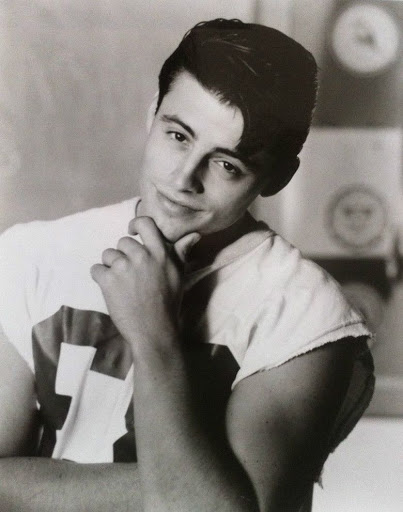 This shot is of Matt LeBlanc from the late 1980s. It's the handsome face, that cheeky smirk, and the jet-black greased hair that really reminds us of Joey. This is from the time when he was still "Matt", not "Joey".