Our favorite show FRIENDS was one of the best sitcoms on NBC list, it first arrived on TV in the year 1994. In the show, we saw our funny man Chandler played by Matthew Perry, Neat freak, Monica, by Courteney Cox, Rachel by Jennifer Aniston, Ross played by David Schwimmer, Joey by Matt LeBlanc, and the weird Phoebe played by Lisa Kudrow. It has been more than one and a half-decade since the show stopped at its 10th season, yet the fans of the show keep on increasing every day. When it ended in 2004, FRIENDS had already become one of the most popular shows among the audience back then. But the craze never ended.
However, when the show first aired in 1994, the six main characters were not aware that working together with each other for a decade was going to be a life-changing experience for them. In Courteney Cox's words, it would be like "lightning in a bottle." While talking, Cox also said that working on such kind of script and the chemistry among all the six characters was rare and unbelievable.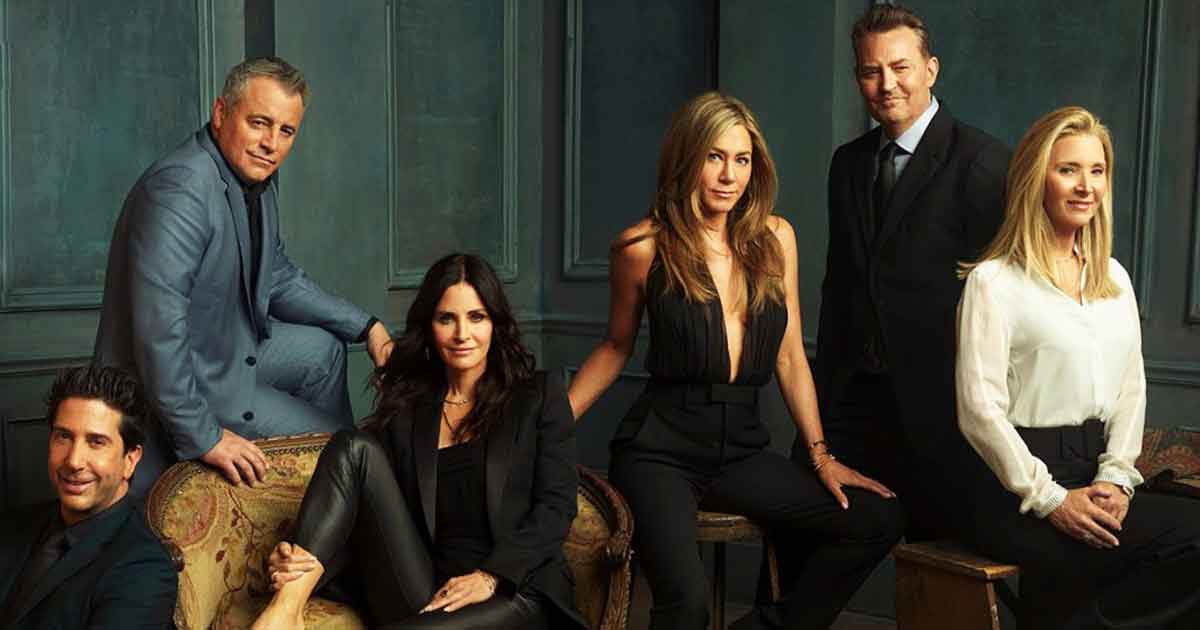 Before The Reunion Came In
Before the FRIENDS reunion special on 27th May 2021, the entire main cast sat down with the 'People' for their week's cover story, where they reminisced about their time together. According to 52 years old, Jennifer Aniston, it is one of the greatest jobs she has ever done so far. Apart from the theme of the show, the friendships and family that came out of it were something that you can never put into words. It is just amazing and priceless.
While talking about if they are still in contact, 57 years old Lisa Kudrow said that they are not in constant touch, but they are just a call and text away from each other. She believes that they have the ability to instantly pick up from where they left off as if no time ever passed. Even though they don't constantly talk and know much about each other's daily life, they are still very well connected no matter what.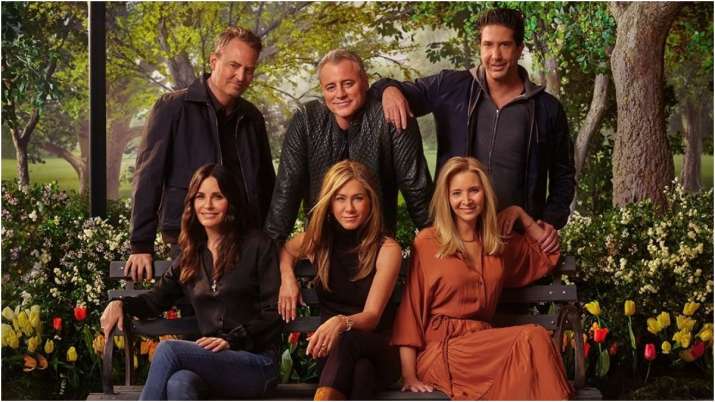 Since the series finale, the FRIENDS reunion marked only the second time that the cast has all gotten together again. When asked the same from David Schwimmer, he said that they have all struggled with different obstacles and challenges throughout these years. And when things are tough, it feels nice to have a call and be able to reach out to one another. He confessed that the girls meet more often than the guys, but they have met with one or two people in some shows or events. However, they hardly met like a whole cast since the show ended, and it felt really nice to see the whole cast finally come together again during the reunion.
Then, Matt LeBlanc comes into the conversation and said that he feels like everybody sort of has a relationship like that in their life. He knew that no matter after how long they met, the conversation among them would be honest, heartfelt, and open. He also said that it's a significant relationship because you know that there is no ulterior motive behind it.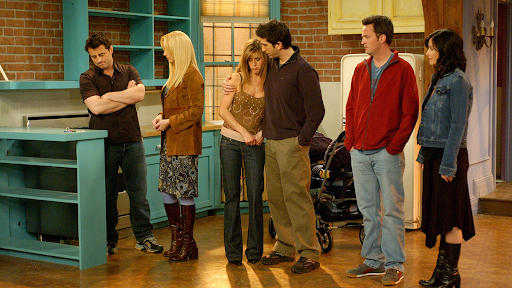 Advice To Younger Self
Later in the interview, they were asked that if they could back to a time before the first show aired, what advice they'd give themselves. To that, Aniston instantly said that she would not like to change a thing. There was nothing to be aware of and nothing to be warned about. Kudrow added that she would say to herself that things might get scary, but don't worry, the other five people will always have your back. Aniston added that it is like they are family for life. Finally, Mattew Perry winded up by joking that he would ask his younger self to do the eleventh season. Wish the team did it anyway!
Check out the full interview below:
After months of rumors and speculations, the FRIENDS reunion finally happened on 27th May 2021 on HBO Max. In "FRIENDS: The Reunion", all the six characters met for an unscripted special on HBO Max. They all returned back to the comedy's original soundstage that is on the Warner Bros. Studio lot, Stage 24 in Burbank. All six characters were the executive producers of the reunion and all of them received at least $2.5 million each.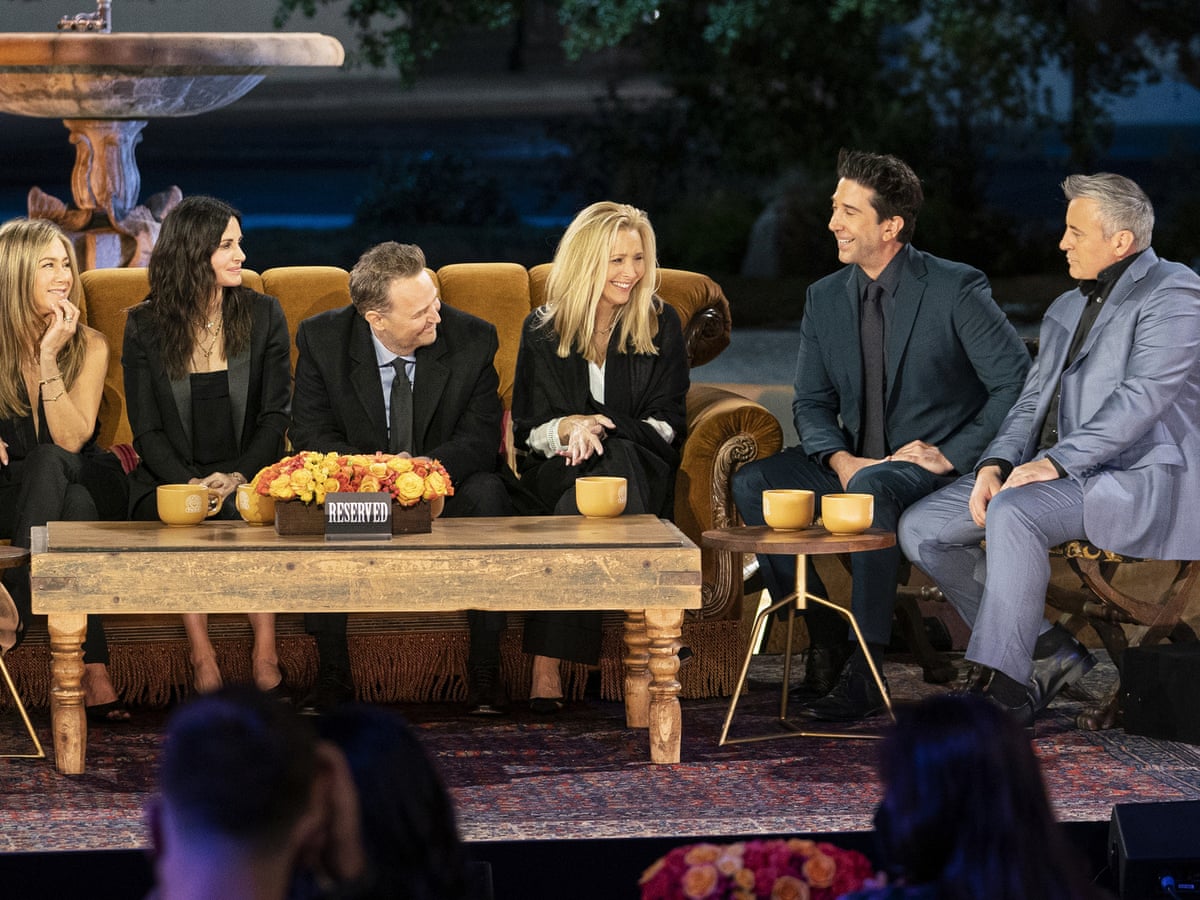 While talking with James Cordon in the reunion, stars Jennifer Aniston and David Schwimmer have revealed that they had a thing for each other in real life during the early episodes of the show. Schwimmer confessed that he had a major crush on Aniston. They both were crushing hard in the initial seasons of the show but it was like two ships passing because one of us was always in a relationship. That is why they never crossed that boundary between them. Not just Schwimmer, Aniston too confessed that she reciprocated that feeling as well.
"so we just channeled all our love and adoration for each other through Ross and Rachel." – Jennifer Aniston, 2021

JENVID. THE ONE THAT COULD HAVE BEEN. #FriendsReunion pic.twitter.com/9J3bJ6kT83

— shane (@shanianiston) May 27, 2021
She also revealed that when they kissed for the first time in the Central Perk coffee shop in the show, they just channeled all of their adoration and love for each other into the characters, Ross and Rachel. However, they admitted that they were quite shocked that nobody ever noticed that they had feelings for each other. Just at that moment, Perry and Cox jumped in and said that they surely knew something was going on but they never made a big deal out of it.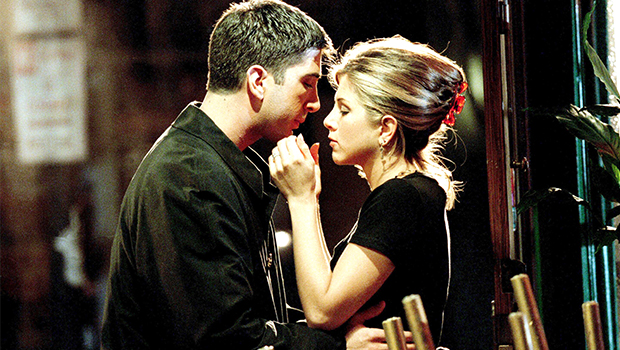 Recently, in an interview with 'People', Aniston debunked all the rumors regarding Schwimmer and Aniston coming back together. She said that Schwimmer is now like her brother and it is bizarre to even think of dating him now. She also said that she is in a very peaceful place right now where she loves her job and is grateful for beautiful dogs, and the amazing people in her life. Besides, all the characters are in a great place in their lives and enjoying it to the fullest.