Hit TV show FRIENDS may have come to an end 16 years ago, but the six main characters are still very much in our hearts including the actors who played them. It was a beautiful sitcom which has a group of friends living in New York City while trying to make their lives better. Even after ending a long time back, it still takes people on the emotional roller-coaster ride. Many of the main cast members have settled down since the show ending and started a family.
Here is the list of pictures of the cast with their kids that we have gathered so that you know more about your favorite cast member's lives. Let's check it out:
1. Lisa Kudrow With Her Son Julian At An Event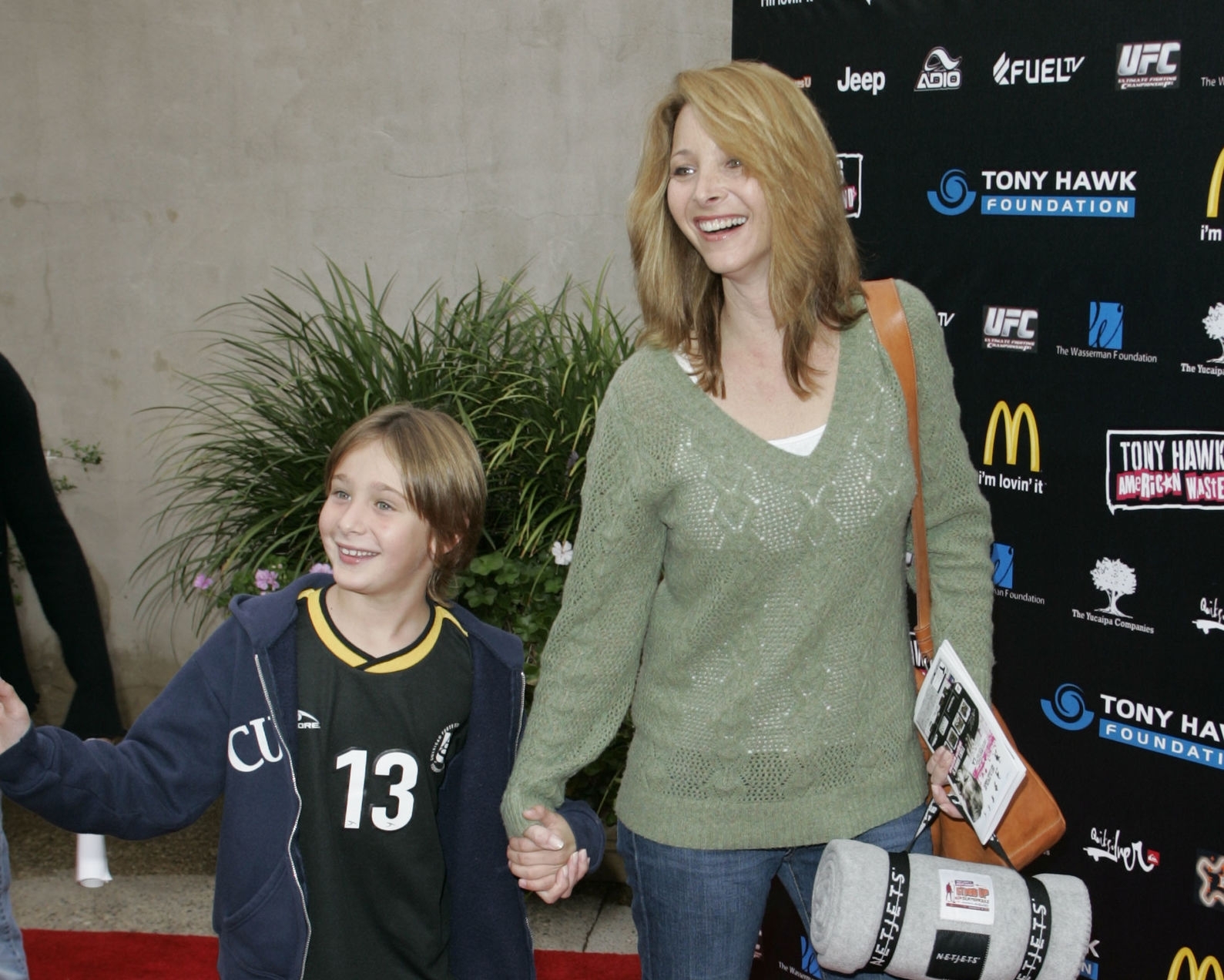 In this picture, Lisa and Julian are at a Tony Hawk skateboarding game event. They both are beaming with a smile as they are posing for photos before heading into the event. It looks like he just came from his soccer practice and is now excited about going to a video game event with his mother, Lisa Kudrow.
2. Courteney Cox With Her Ex-Husband David Arquette And Their Daughter Coco At A Family Event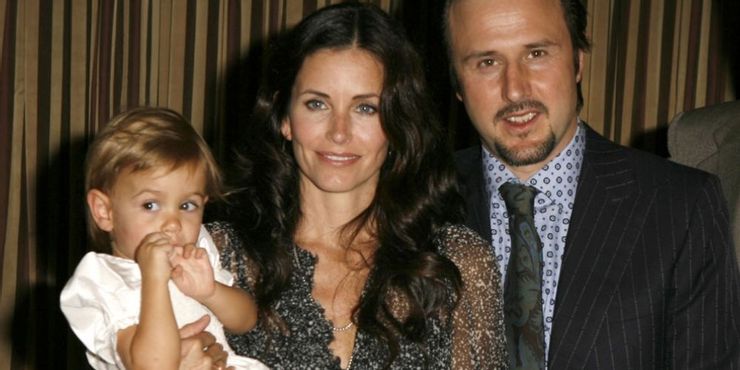 This is a picture-perfect photo of Courteney Cox with her ex-husband, David Arquette, and their daughter, Coco. It is a family event where Cox is holding Coco and she is looking to her side. At this point in time, she does not care to have her picture taken. So, she keeps her hands to her mouth to cover her face. However, they all look quite adorable together.
3. David Schwimmer With His Ex-Wife Zoe Buckman And Their Daughter Cleo Looking Cute Together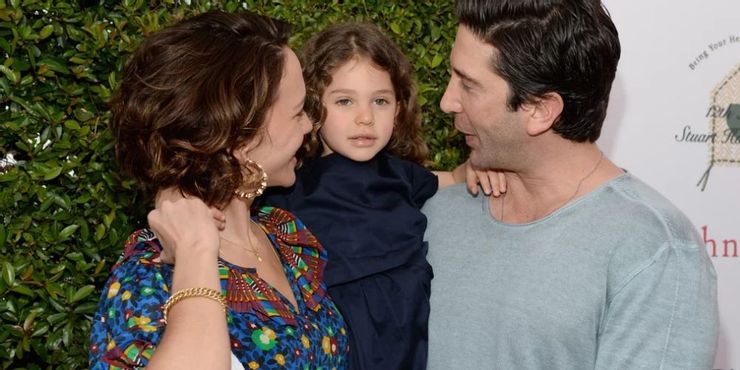 This picture was taken at a Hollywood event were three of them took pictures together. This picture is absolutely perfect to see that how much David and Zoe love their daughter, Cleo. Both of them are holding their daughter up in the picture as they both look at her with a loving smile. Although Cleo seems to be camera-shy while her parents comfort her.
4. Matt LeBlanc With His Ex-Wife Melissa McKnight And Their Daughter Marina First Picture Together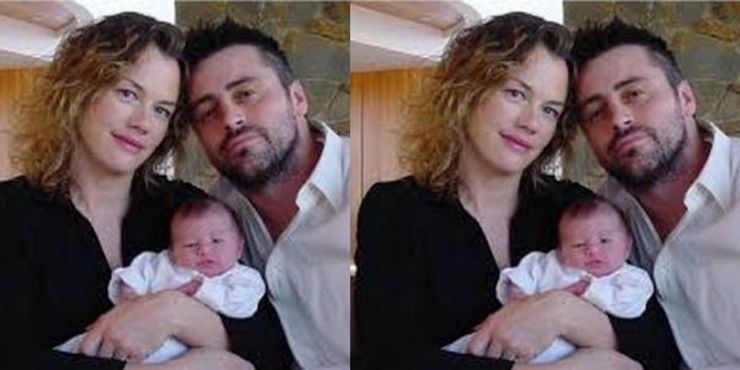 One of the greatest pictures a parent can take when their kids are just born. In this picture, Matt is with her ex-wife, Melissa, and their daughter, Marina. Marina is not even 2 months old when this photo was clicked. This is one of the rare shots that Matt shared with his fans. They look so tired yet so happy in this picture.
5. Courteney With Her Daughter Coco In An Event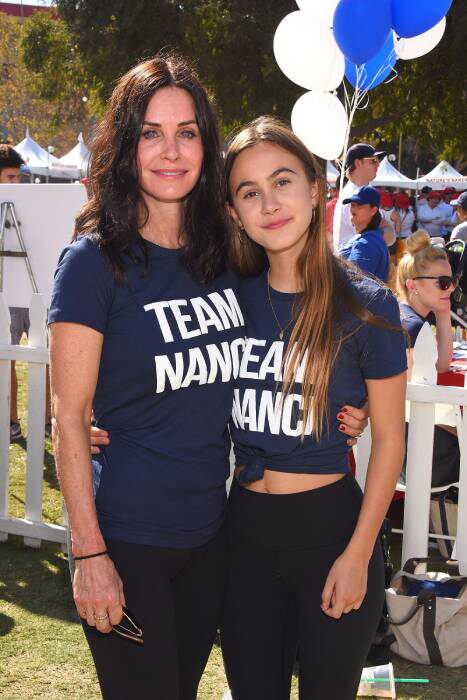 This picture was taken in an event where you see the strong bond between Courteney and her daughter, Coco. Coco is leaned into her mom while wrapping her arm around her. And, Cox is doing quite the same thing by holding Coco through her waist. The duo is also twining with the same blue shirt to make it even more interesting.
6. Lisa Kudrow With Her Husband Michel Stern And Their Son Julian Giving Family Goals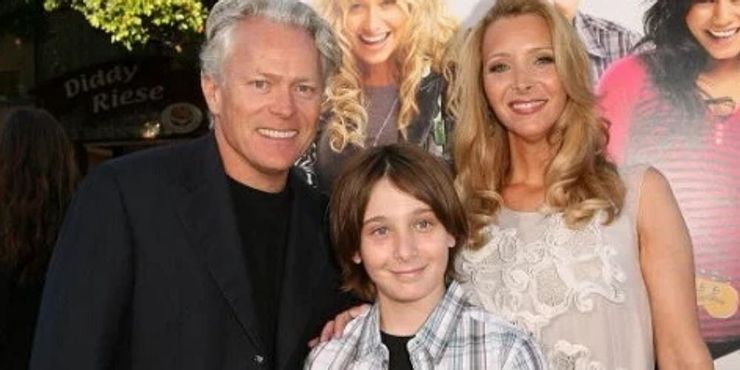 Lisa Kudrow is seen with her whole family here attending a Disney Channel High School Musical event. In the picture, Julian is standing between his parents, Michel Stern and Lisa Kudrow and Lisa put her hand on her son's shoulder. They all look adorable together.
7. David Schwimmer With His Ex-Wife Zoe Buckman And Their Daughter Cleo Can't Be More Funnier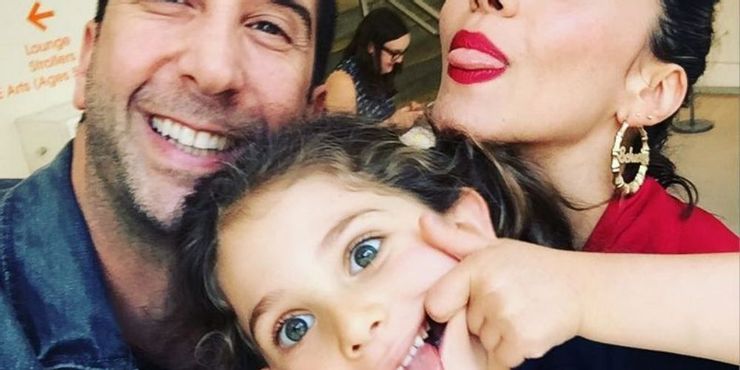 David knows how to make people laugh and so does his family. His ex-wife and daughter are making funny faces in this photo and making everybody's day even better. Cleo is sitting in between her parents and sticking out her tongue while holding her mouth open with her fingers. This is surely a picture to look back at.
8. Matt LeBlanc With Her Daughter Marina While Protecting Her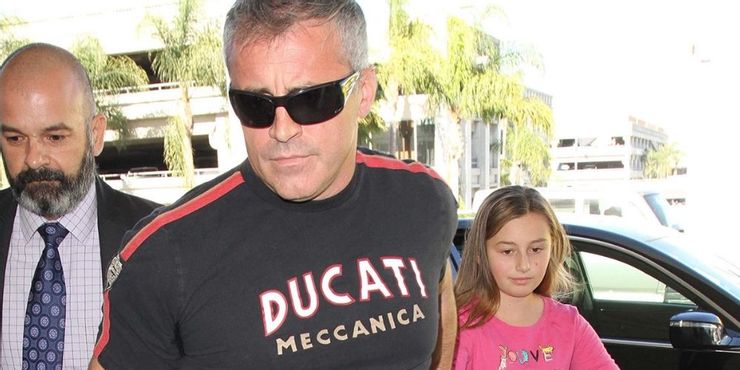 This photo of Matt LeBlanc with her daughter, Marina shows that how much he feels protected towards her. In this picture, Matt is leading his daughter through paparazzi by holding Marina's hand. It is adorable to see Matt break away from his funny character, Joey, to protect his daughter.
9. Lisa Kudrow With Her Son Julian While Having Fun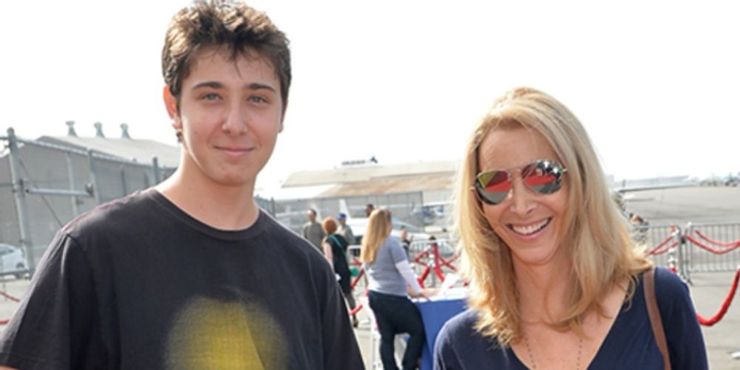 In 1998, Lisa Kudrow and her husband welcomed a baby boy, Julian. The FRIENDS writers wrote her pregnancy into the show because she was pregnant while filming for the series. Later, Julian is seen attending an event with his mom, Lisa with a smile on their face. It is crazy to see that how much Julian has grown up since we watched him in the show as Kudrow carried him.
10. Courteney With Her Daughter Coco Looking Cute Together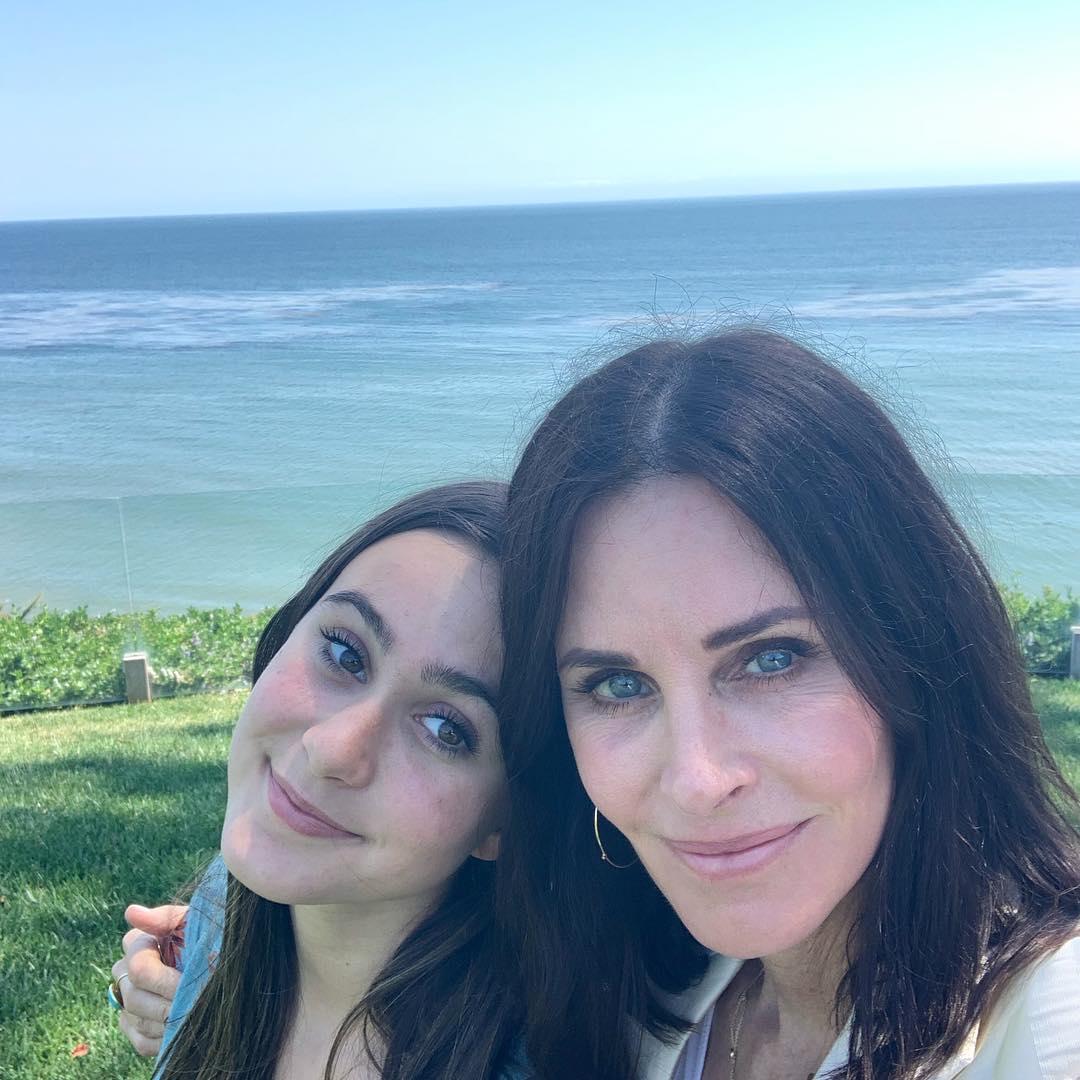 Courtney Cox married American actor David Arquette when Monica married Chandler Bing in FRIENDS. However, the couple called it quits after fourteen years of togetherness. Although one amazing happened to them, that is their daughter, Coco. Cox keeps sharing beautiful pictures with Coco on social media and this picture is surely one of the adorable ones.
11. Lisa Kudrow With Her Son Julian Having Fun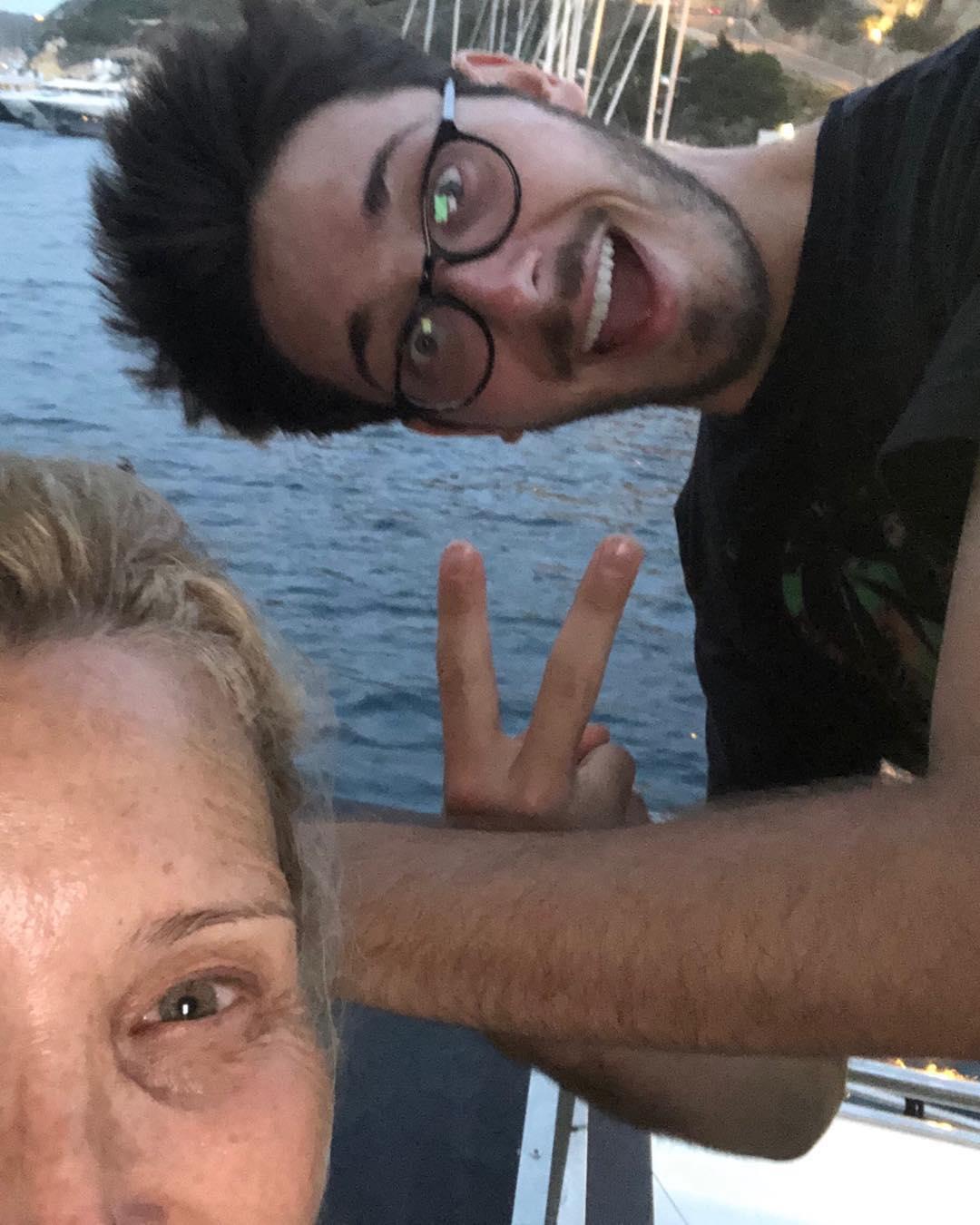 If you go through Julian's Instagram bio, it seems like he has got his mom's sense of humor. Julian shared this cute picture on his Instagram profile and captioned, "Hey guys, I like getting likes and attention. Please give me both of these things or else I won't feel complete as a human being. Thanks!" In this picture, they both are having fun while making funny faces.
12. Matt LeBlanc With Marina In an Event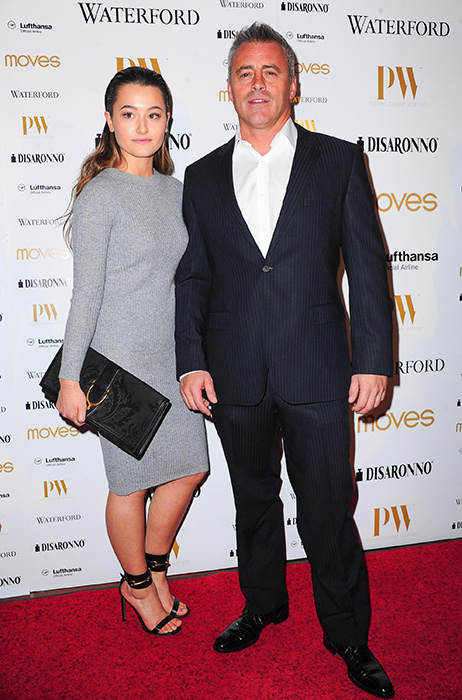 In this picture, Matt and Marina are attending an event together. The duo of father and daughter looks so smart and amazing together. They are posing in front of the camera like a pro and Marina definitely looks more stylish and confident than ever. However, Marina is the same age as Cox's daughter, Coco. We wonder if they are friends with each other.
13. David Schwimmer With His Ex-Wife Zoe Buckman And Their Daughter Cleo Giving Picture-Perfect Photo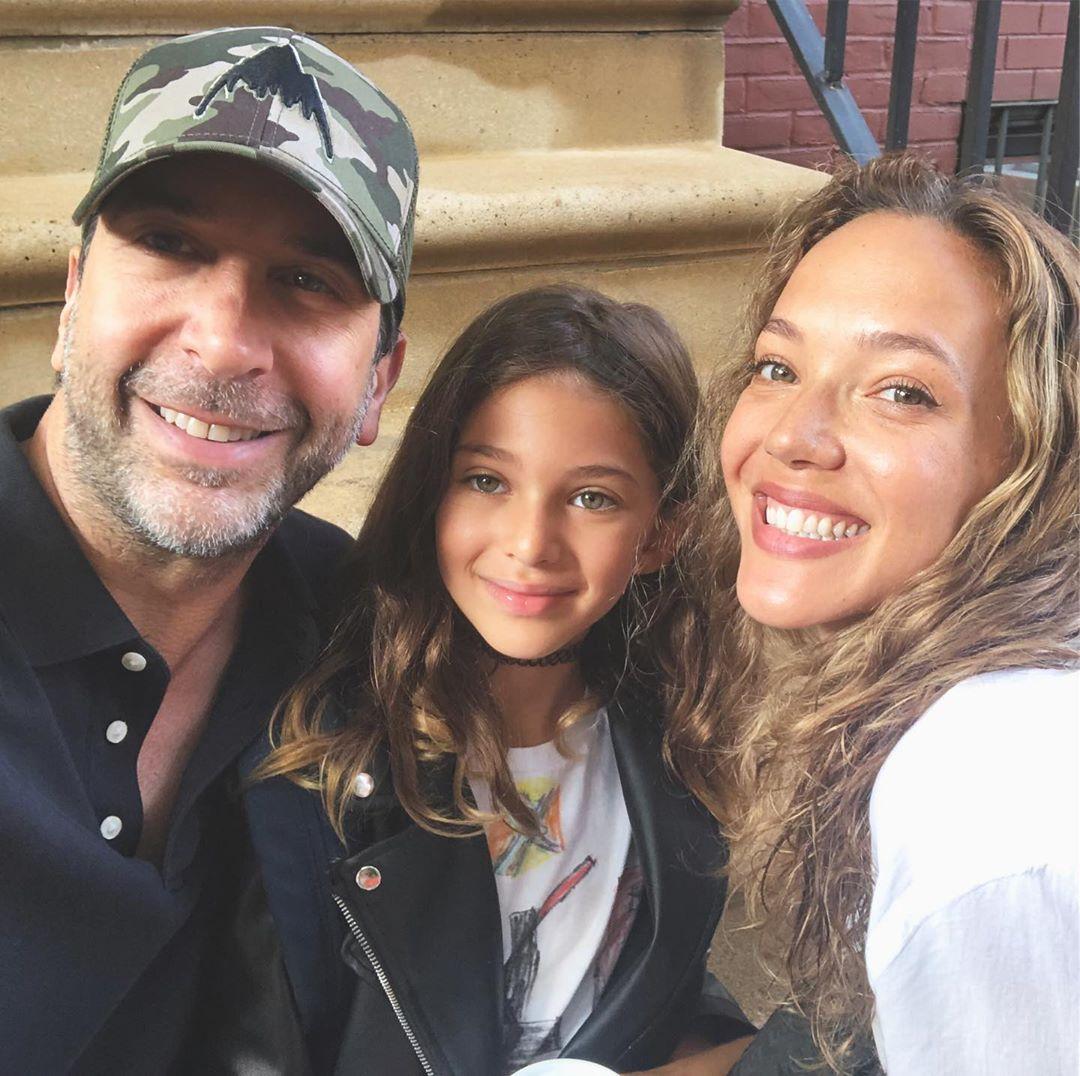 Our soft-centered paleontologist on FRIENDS, David Schwimmer is looking adorable with his ex-wife, Zoe Buckman, and their daughter, Cleo. Cleo is the center of their universe as she is in this picture. They surely give family goals to all of us.
14. Again, Lisa Kudrow With Her Son Julian At An Event
Whenever they appear together publically, they look adorable. Lisa and her son, Julian are appearing at an event in this picture while they smile in front of the camera. Just like her mother, he also has a knack for humor in him. If you don't believe it, check out his social media profile. They look like a perfect mom-son duo.
15. Matt LeBlanc Having Fun With Her Daughter Marina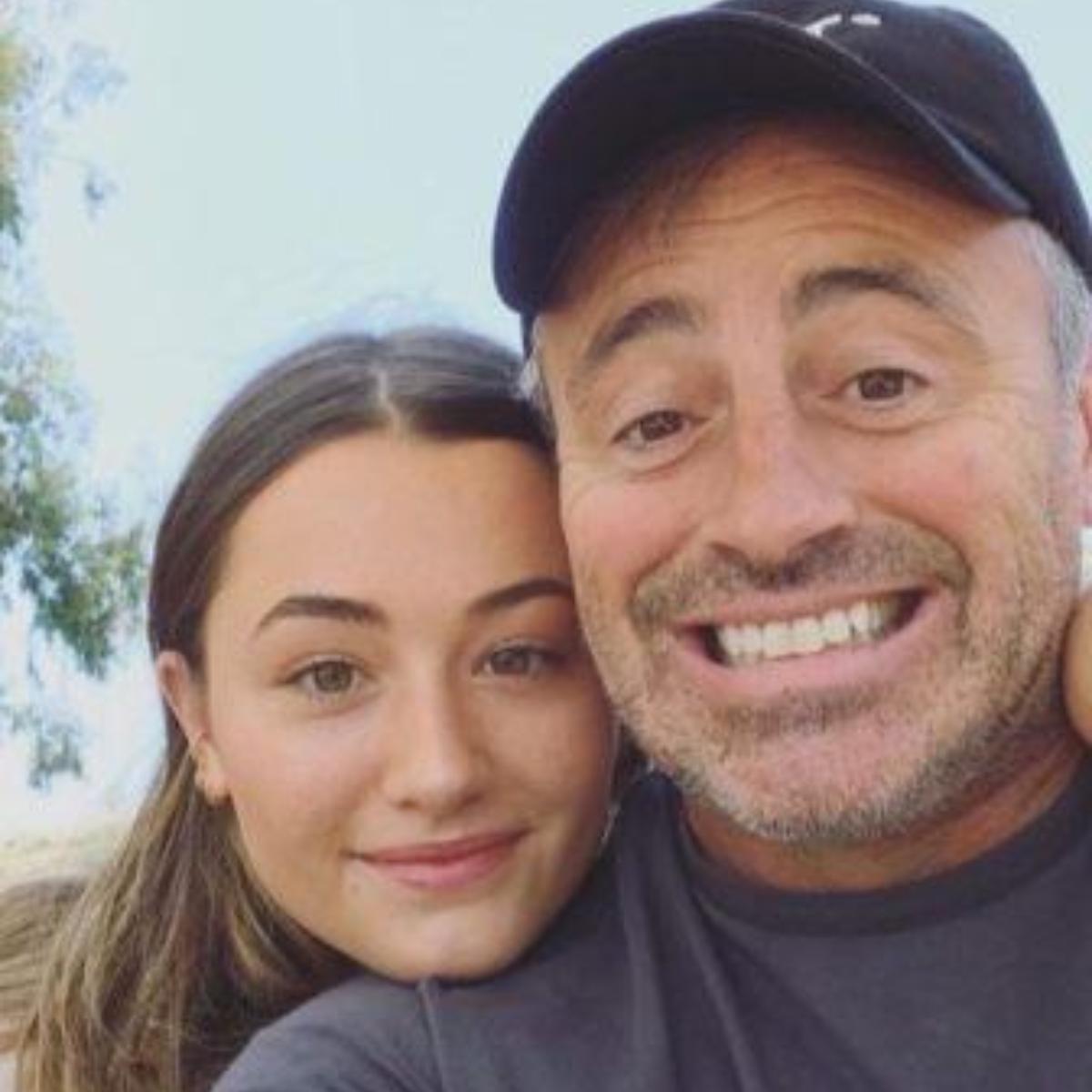 Matt LeBlanc was married to a British-born American model, Melissa McKnight. However, due to irreconcilable differences, they parted ways. Although they have a daughter together named Marina Pearl LeBlanc. It looks like Matt and Marina are having their fun moments together while clicking pictures and making funny facial expressions.