Oh, when it hasn't been your day and you're stuck in second gear, "I'll be there for you". David Crane and Marta Kauffman's FRIENDS is one of the most famous television series of all time. From September 22, 1994, to May 6, 2004, it aired for 10 seasons and revolved around 6 best friends living in New York City. They struggled to deal with their love lives, careers, and each other. They made each other laugh and cry, and with every sad moment they went through, they would also break their fans' hearts into millions of pieces.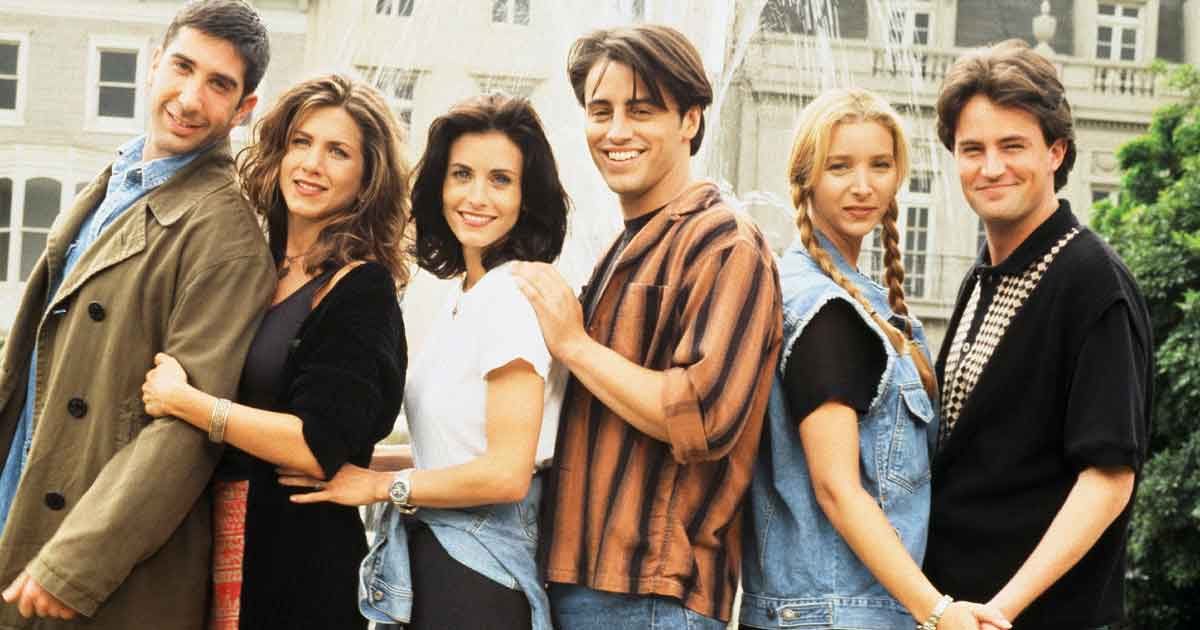 The series starred a phenomenal ensemble cast including David Schwimmer, Courteney Cox, Jennifer Aniston, Lisa Kudrow, Matthew Perry, and Matt LeBlanc. FRIENDS is a critically and commercially acclaimed series and was universally praised for its writing and acting involved. It won the title of Outstanding Comedy in 2002 and has been nominated for 62 Primetime Emmy Awards. The series is known for its heartwarming, hilarious, and sweet moments. The series has made us cry on several occasions such as when Rachel and Ross finally got together, or Monica proposed to Chandler. There were also times when they made us sob like little babies with some of the most heartbreaking moments.
So, we have gathered 10 such moments from the iconic show FRIENDS that are so crying worthy that even Chandler couldn't resist:
10) When Phoebe Helped Joey To Get Over Ursula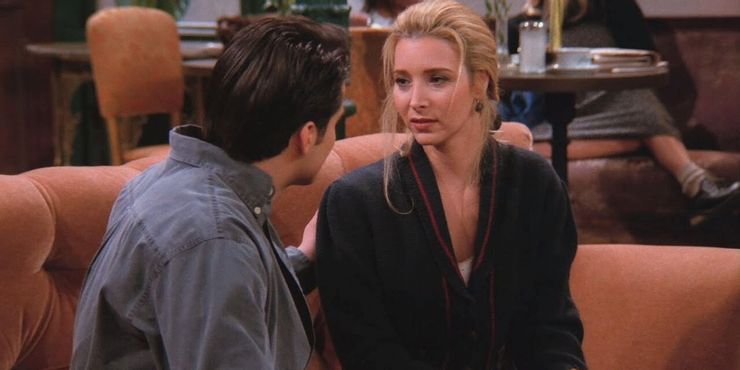 Season 1, Episode 17 – "The One with Two Parts: Part 2"
When Joey started dating Phoebe's twin sister, Ursula, she warned him that her sister would not treat him well. As she said, Ursula practically ghosted Joey out of her life. But, Phoebe decided not to play "I told you so" and went to stage the breakup herself by dressing up in the sweater Joey gave Ursula on her birthday. However, Joey realized what just happened when the split was sealed with a sweet kiss but he was completely moved by her gesture, and so were we.
9) When Ross Gave Up Marcel To The Zoo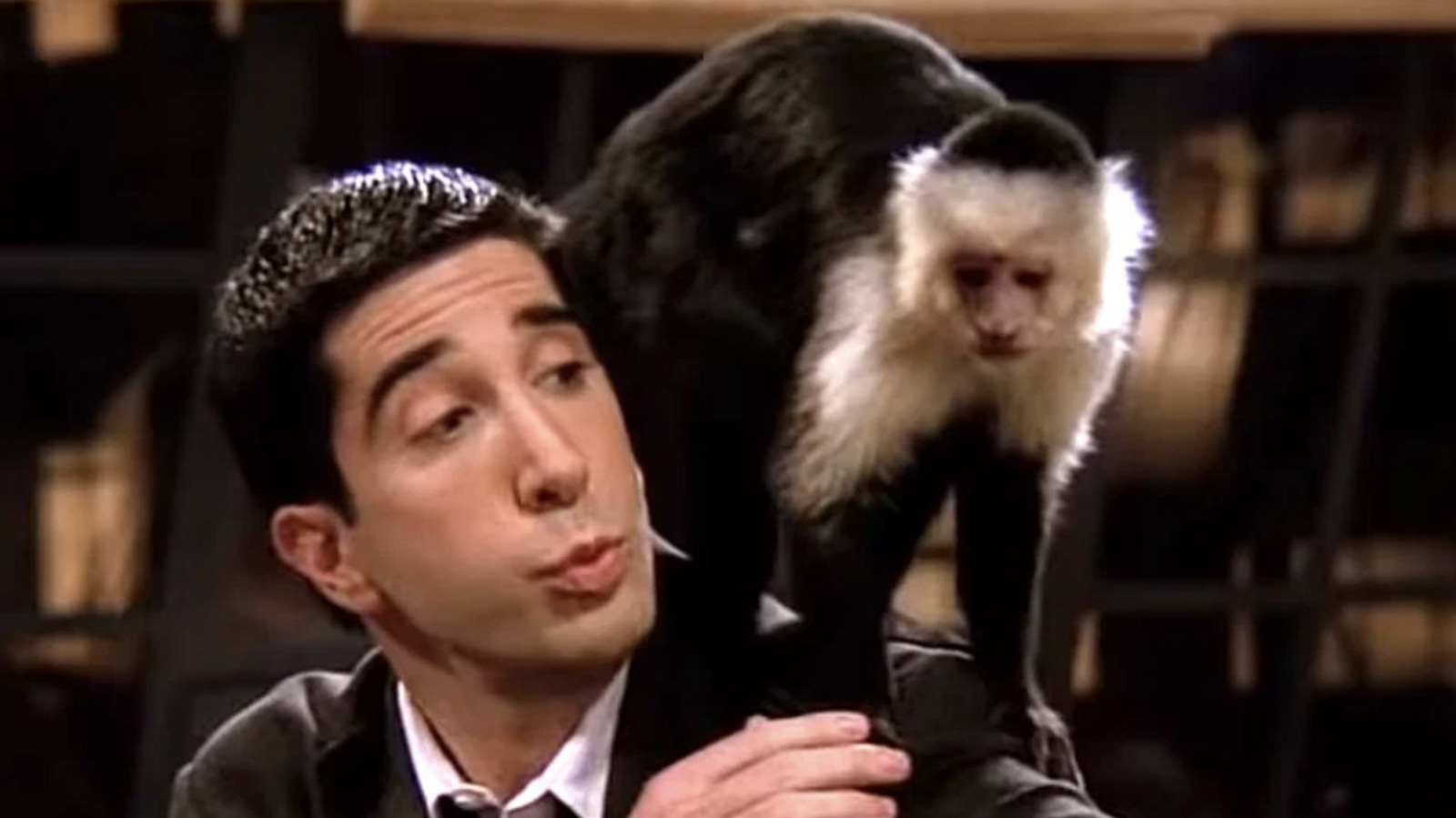 Season 1, Episode 21 – "The One with the Fake Monica"
Even though the monkey was not something everyone loved, in fact, it was a pain for the cast too, but most of us felt sad when Ross had to give up Marcel. And the worst part was that the animal seemed completely unbothered. When the little guy came back into the picture as a big-time movie star, it was a good heart swell moment too. Moreover, it was amazing to see Ross and Marcel getting along even just for a day.
8) When Rachel And Ross Kissed For The First Time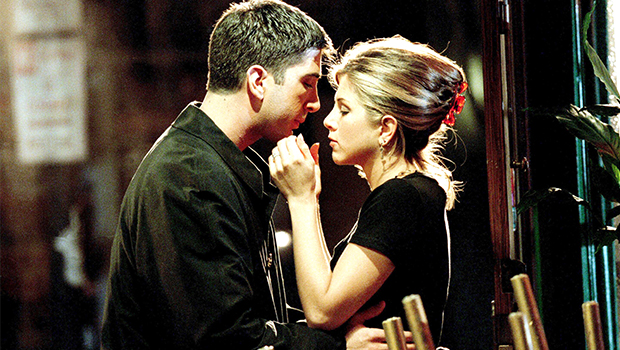 Season 2, Episode 7 – "The One Where Ross Finds Out"
It didn't take long for Rachel to reveal to Ross that she'd developed feelings for him. While most of the resulting scenes were hilarious, emotions couldn't help but swell when the two finally ended up kissing each other at the dimmed and emptied coffee shop with rain as the backdrop. The FRIENDS Reunion just added more to this scene by letting us know how these two just tried to put their real feelings into the scene. To know more about David & Rachel's real love story revelation click here.
7) When Ross Got Ready To Take Rachel To Her Prom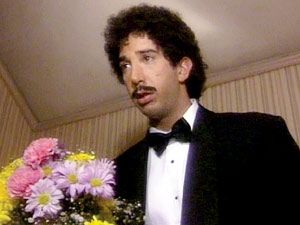 Season 2, Episode 14 – "The One with the Prom Video"
Even though it took a long time for either of them to really figure that out, Phoebe was right that Rachel was Ross's lobster. Thanks to the footage where Rachel and Monica were getting ready for their prom while Rachel's date almost didn't show up. It was Ross who stood up to take Rachel to the prom but just before he could go ahead, her scheduled date finally showed up. But the clip allowed Rachel to finally see that how much Ross cared about her from the beginning. It was heartbreaking to see a tux-clad Ross being bypassed by Rachel and her late-arrival date.
6) When Joey Moved Out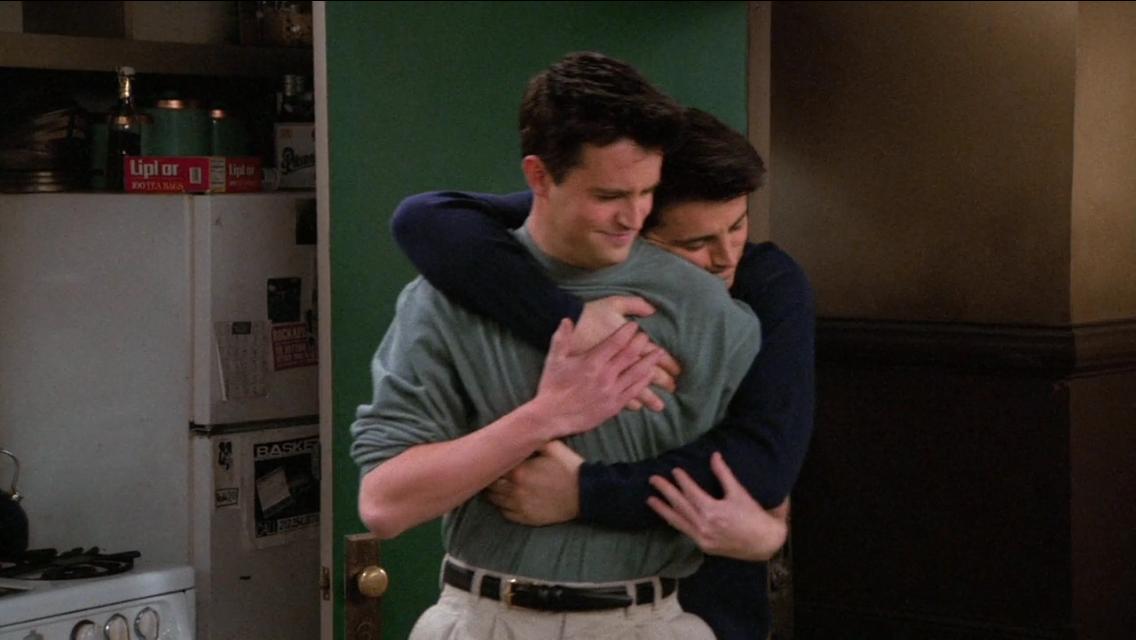 Season 2, Episode 16 – "The One Where Joey Moves Out"
It was never easy to see Chandler and Joey fighting or staying upset with each other. However, when Joey actually decided to pack his stuff and go, it was heartbreaking. Between the shot of him looking through the fake rain of his little fountain and the obvious jealousy he had for his insane replacement Eddie, things were pretty sad in Chanoeyworld.
5) When Monica Broke Up With Richard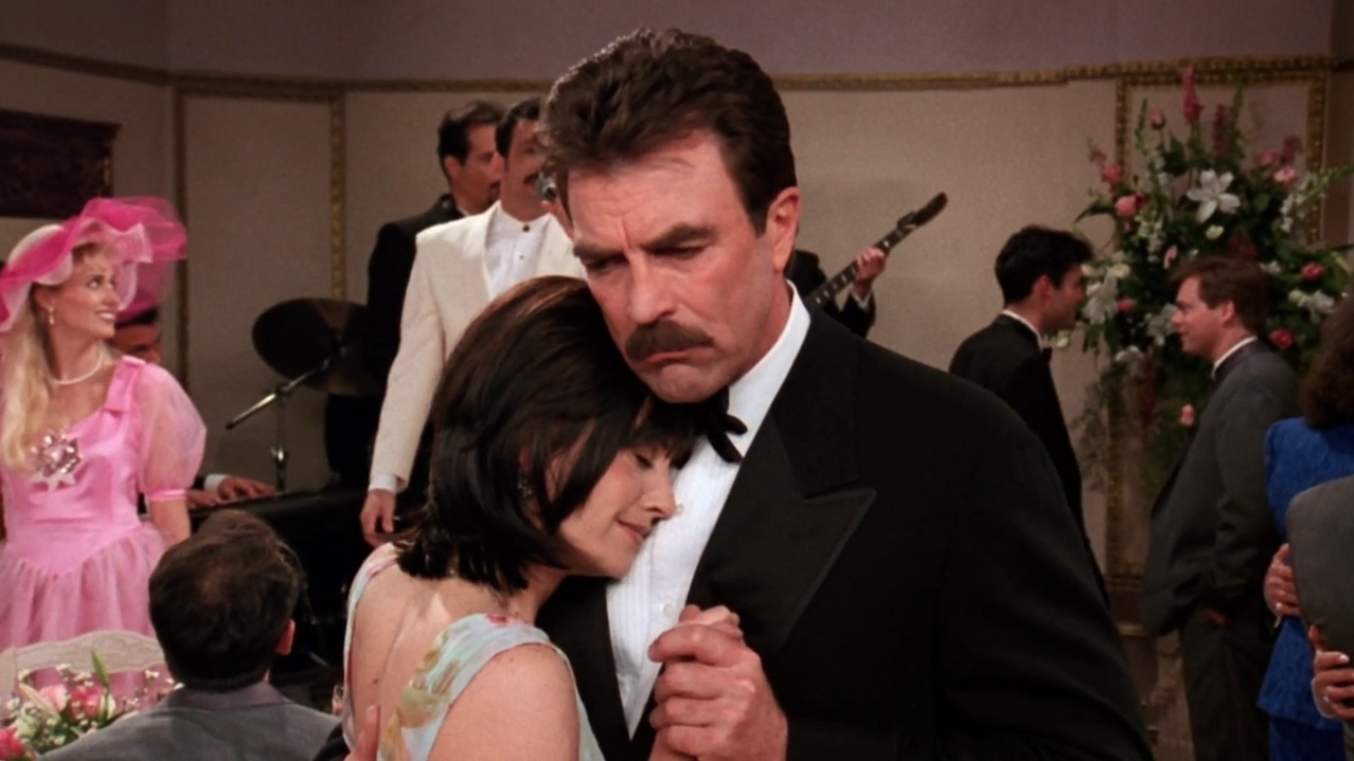 Season 2, Episode 24 – "The One with Barry and Mindy's Wedding"
It was still pretty wrecking to watch Monica and Richard splitting up as they realized their relationship couldn't continue any longer because they didn't want the same thing in life. Although she ultimately ended up with the right guy, Monica and Richard too loved each other a lot. They managed to shake off so many other obstacles. But, she was willing to let him go for the sake of a future where she can have a baby. Their last dance at Barry and Mindy's wedding made all of ours hearts swell.
4) When David Left For Minsk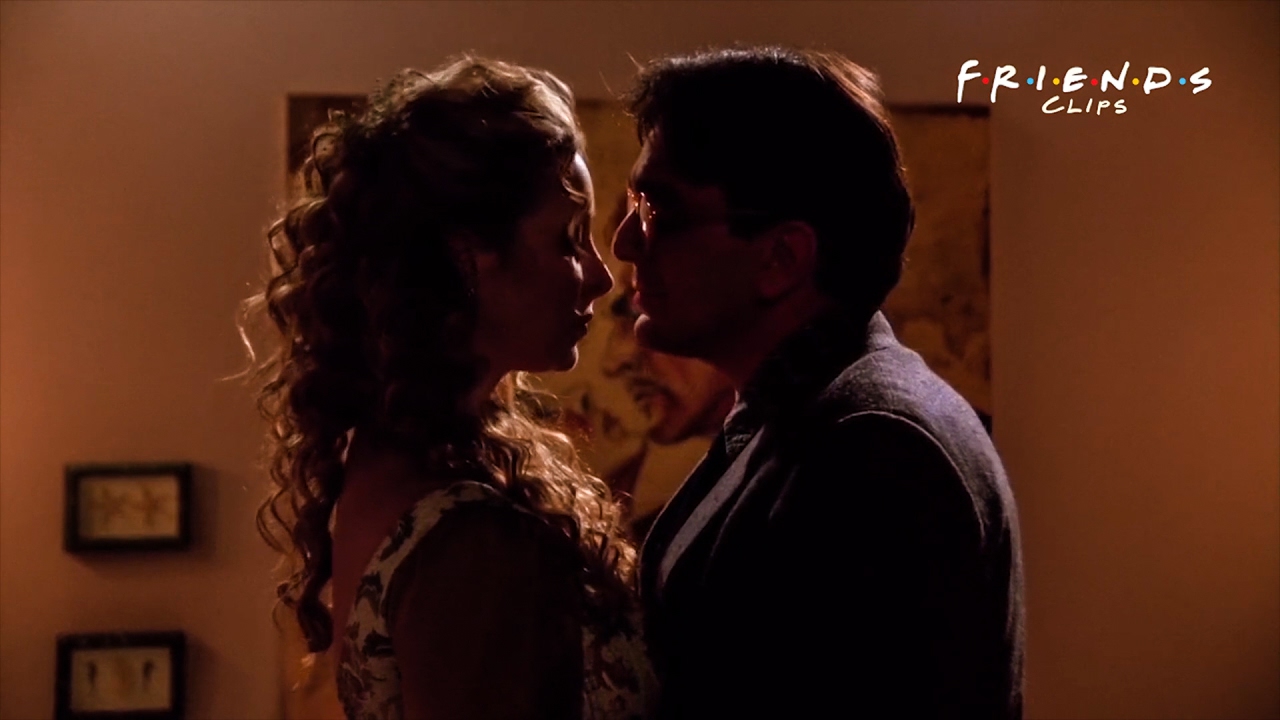 Season 1, Episode 10 – "The One with the Monkey"
David and Phoebe were together for a very short span of time before he got his call to take his research out to Russia. When Phoebe came to know that he had declined the offer and realized how much that offer meant to him, she decided to step back from the relationship and let go of David to help him move ahead with his career. It was pretty devastating to see her first real relationship end so brutally.
3) When Phoebe Gave Up Her Triplets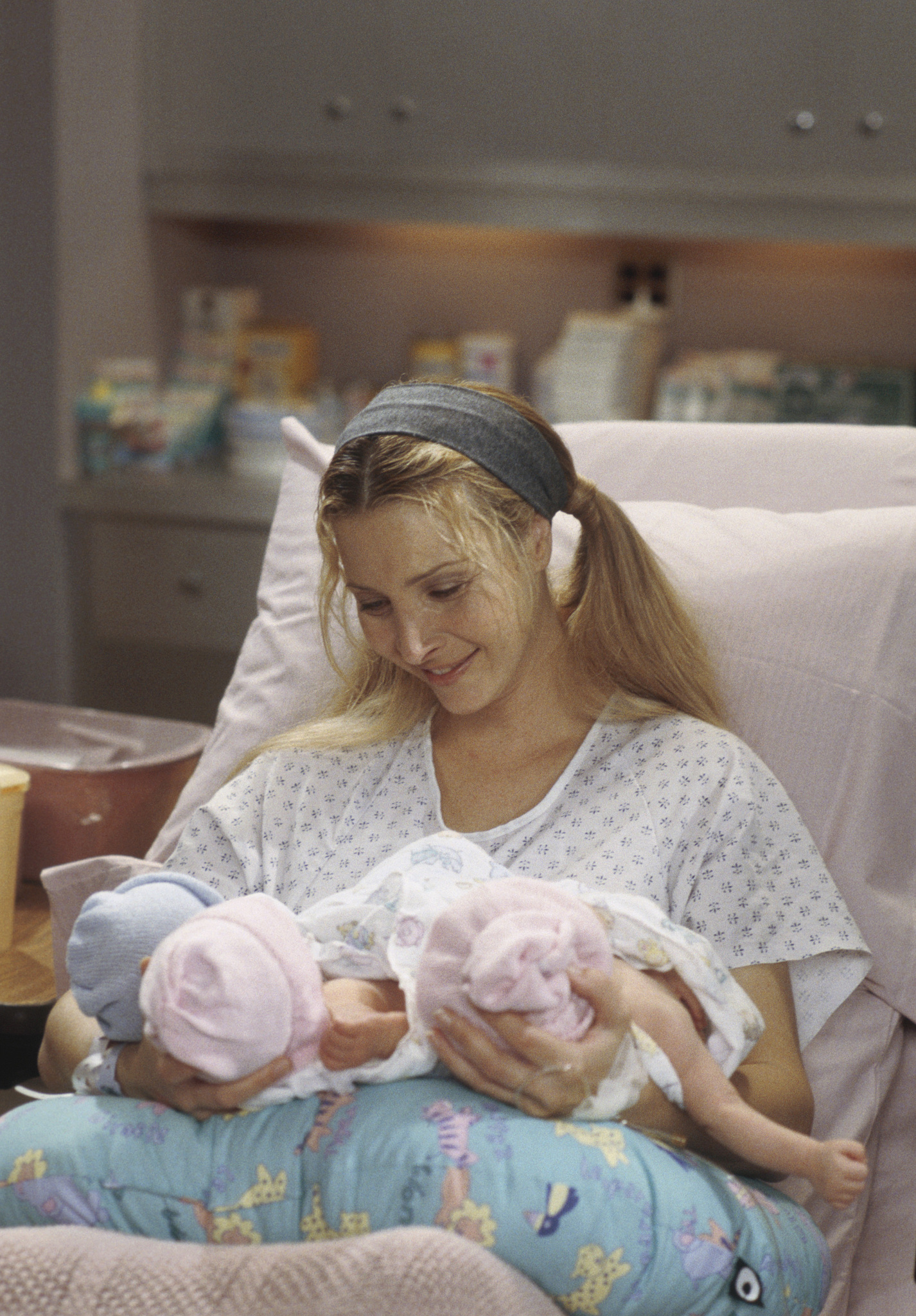 Season 5, Episode 3 – "The One Hundredth"
Undoubtedly, she was amazingly calm about the whole concept of carrying her brother's triplets. However, the reality and fear of letting them go set into Phoebe when she finally held those little kids in her arms. She asked for some lone time with the kids so she could bid them goodbye with some final words. It was heartbreaking to see her say goodbye to the little babies she carried in her womb for so long.
2) When Rachel Broke Up With Ross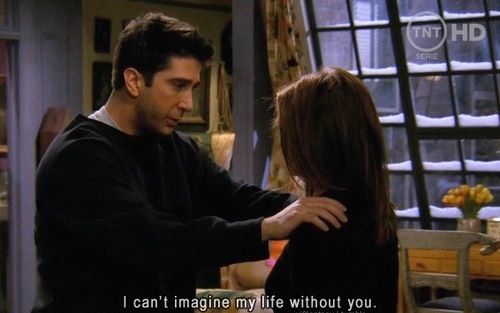 Season 3, Episode 16 – "The One the Morning After"
It was almost unbearable to watch the trauma that Rachel went through upon finding out that Ross slept with the copy shop girl, Chloe. When he declared that he could not imagine his life without her in it and outright begged her to stay with him, it was downright shredding. Those moments of begging while he was on his knees and begging her to stay, was something you can never forget.
1) When All Of Them Left The Apartment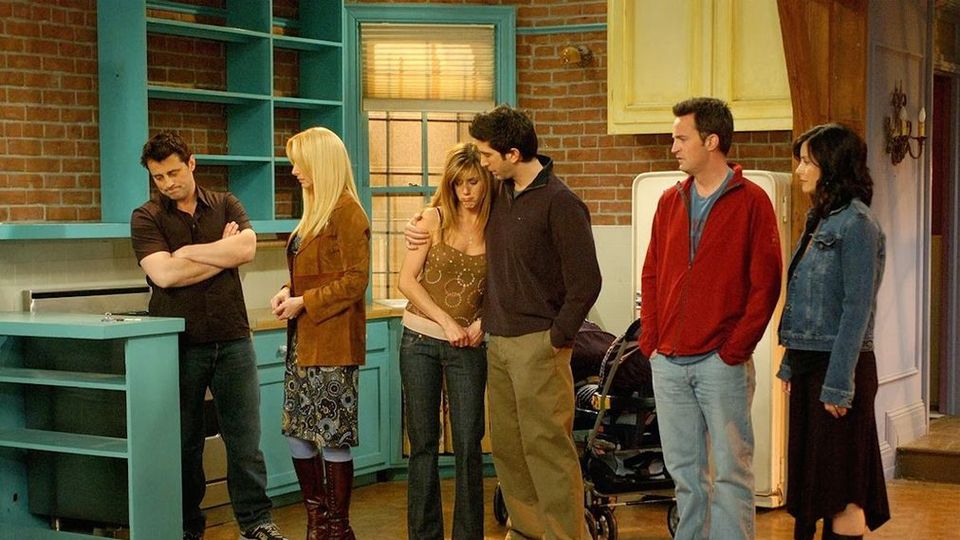 Season 10, Episode 17 – "The Last One"
The moment when all six of the friends gathered one last time in the emptied apartment, was heart-shattering like hell. The home felt like a character in itself after 10 years of memories were made in that particular place. So, seeing them walk away from it once and for all still renders us a puddle every single time we re-binge the show.