Turns out that laughing with each other and laughing at each other is important to keep your relationships going strong. It can be harmless pranks or different ways of making fun of something together, some couples dared to share a glimpse of how they make their bond stronger while having fun and we're loving it!
Here, we have compiled a list of pictures that we think will blow your mind. It might also help you make your relationship better in many ways. Maybe you can try out some pranks on your special one to make her smile.
#1 When Babe Is Angry
Silly fights are common in any relationship. A couple shared a morning pic after having an argument the last night. This is how she took revenge on him for not letting her win the fight. Beware, this could be you someday, so better to let her win!
#2 When She Wants Your Attention
Just when the guy was about to get happy, he discovered the real intention of the note. The poor guy who had to go through this pain, we can feel for you bro!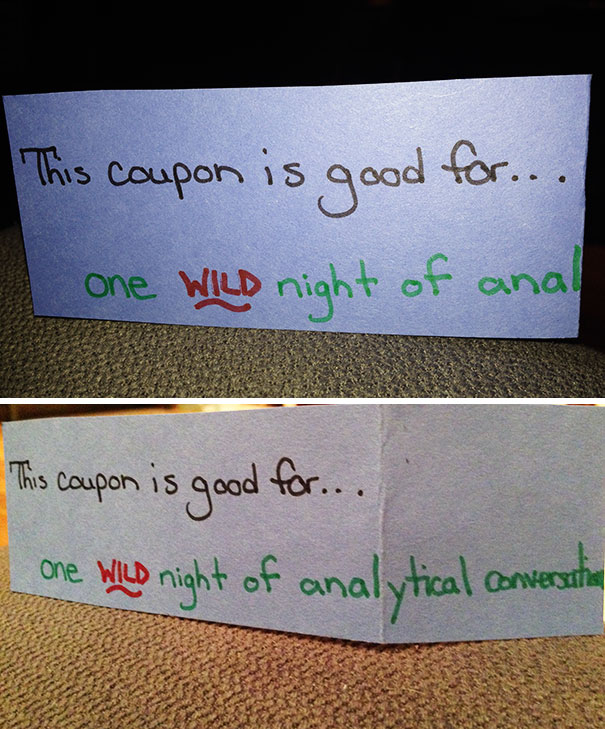 #3 When Both Of You Have The Same Level Of Craziness
This couple shows us that even simple walks can be made into memorable ones. If you both have the same level of craziness and madness then you will have a never ending bond.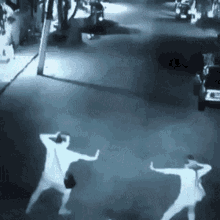 #4 When You Support Your Partner In Everything
When you want to support her in everything then this is what you do. Why leave her/him alone while she is doing a sh*t. Truly hilarious!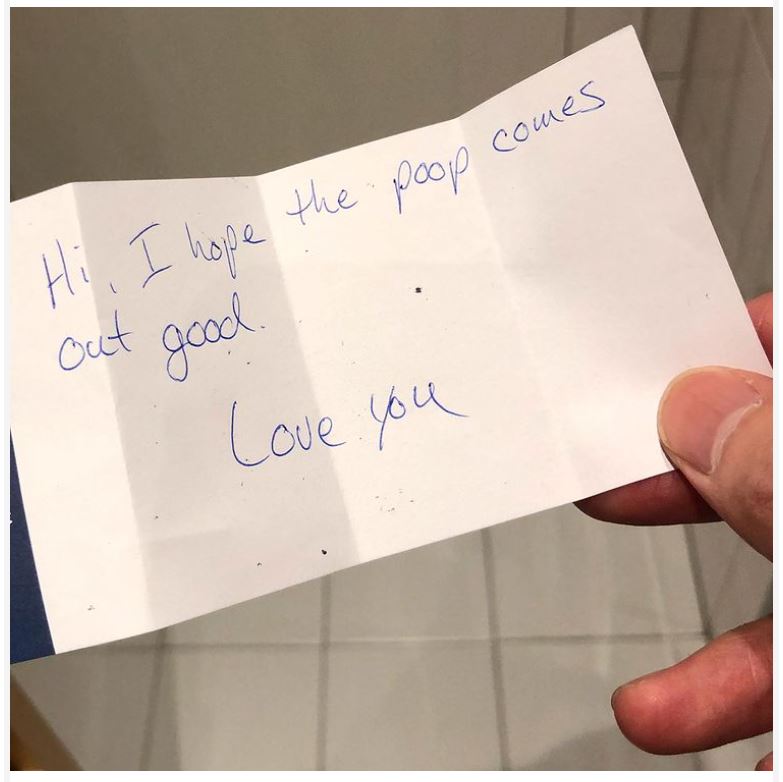 #5 The Abnormal Baby Prank
This husband replaced his baby's ultrasound with a photo of a xenomorph and the wife sent it to all their relatives without realizing it.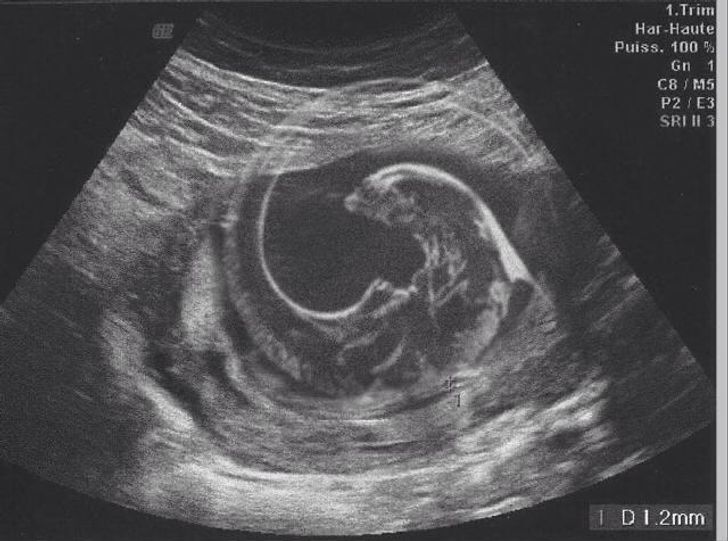 #6 Who's The Boyfriend?
"My girlfriend showed up to a party for my birthday dressed as me."
#7 The PlayStation Baby
"My girlfriend and I (finally) got a PlayStation 5, so naturally we did a fake maternity and newborn shoot with it."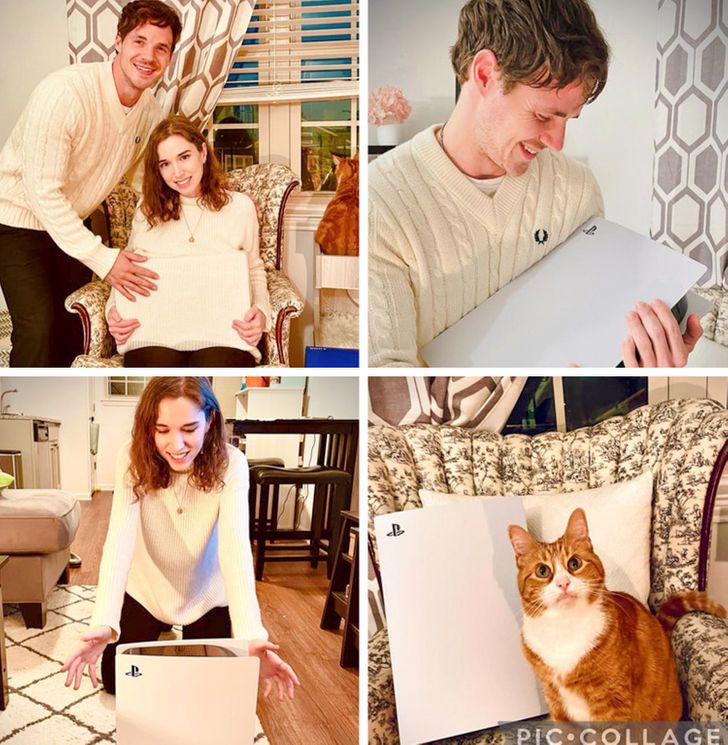 #8 The Fat Prank
We know how badly she freaks out after adding a few pounds. This man made her go nuts unless she realised how naughty his guy can be even in
#9 The Stylist Girlfriend
A hairstylist friend of mine has done her boyfriend's hair every day that they've been stuck inside. So far we have these gems.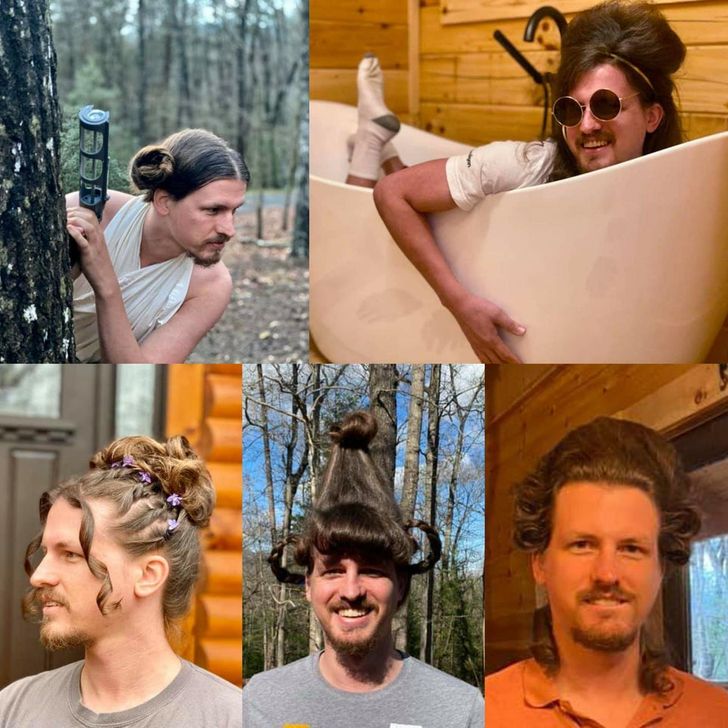 #10 When You Want To Piss Her Off
"I had a shirt made with unflattering pictures of my wife."
#11 Would You Dare This Ever?
"I gave my girlfriend a set of keys to my apartment today."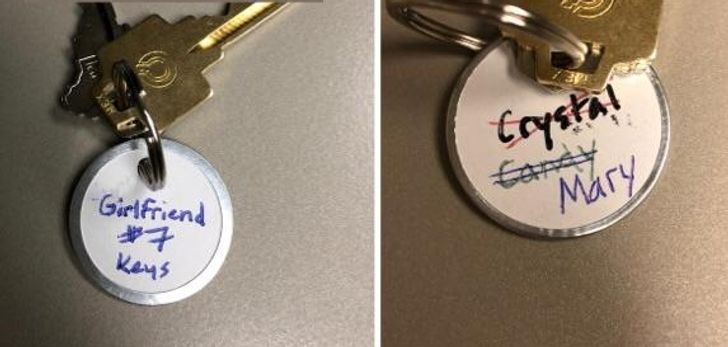 #12 The Fart Moment
It's awkward to fart in front of your date the first time. Once you do it, this becomes quite ok but that first moment of fart is always embarrassing. But this couple dared to go above that zone.
#13 When She Loses The Bet
"My wife lost a bet and had to go on the scariest ride at the carnival."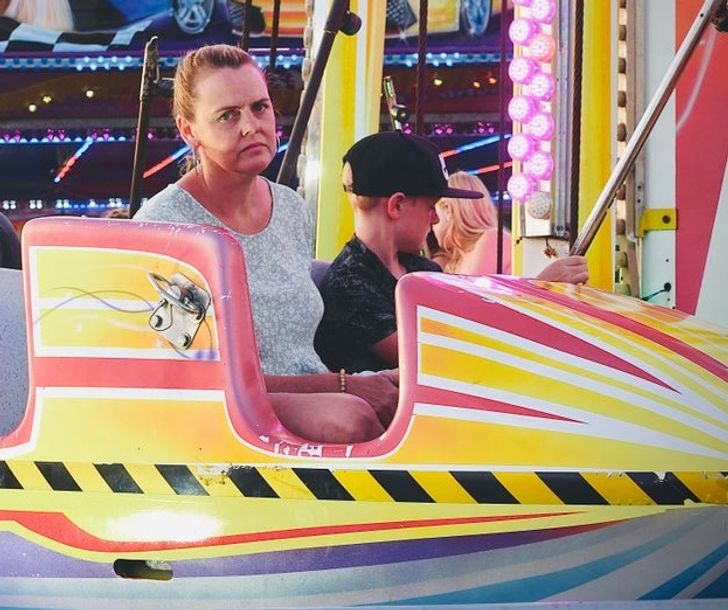 #14 When Your Surprises Too Are Like Pranks
"Told my boyfriend I was getting him a burger for Christmas." This is probably the best way to surprise him on his birthday. He will happy and amused too!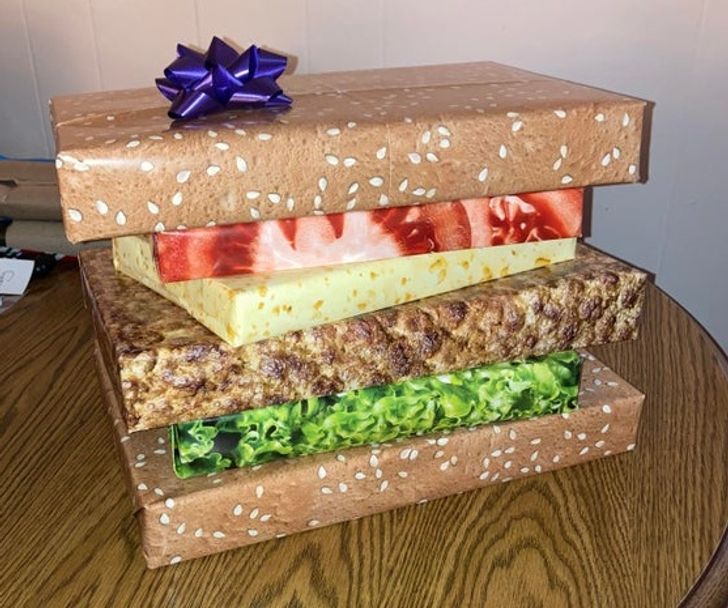 #15 When You want to Scare Your Partner
Just move the coat stand at night and wait till he screams in the middle of the night. Oh, you need not wait even, you will hear it anyway. This is what a couple did to scare the other one and later laugh out loud.