James Michael Tyler played the role of Gunther on the hit sitcom, FRIENDS. He was Central Perk's sarcastic coffee shop owner who had a huge crush on Rachel and hated everybody who has ever been with her. He essayed Central perk coffee shop manager, Gunther for 10 seasons of FRIENDS and fans loved him in the show.
When Did The Cancer Start
While appearing on the Today show on June 21, 2021, he revealed that he is suffering from stage four prostate cancer. The actor opened up about his battle with the disease in a recent interview. The 59-year-old told host Craig Melvin that in September 2018, he got diagnosed with prostate cancer. James was told that he had advanced prostate cancer while getting a routine check-up, and that had spread to his bones.
View this post on Instagram
During the interview, he said, "I've been dealing with that diagnosis for almost the past three years. … It's stage 4, late-stage cancer. So eventually, you know, it's gonna probably get me." He said that he was put on hormone therapy which "worked amazingly for about a year," allowing him to "go about life regularly".
The First Acknowledgement Of The Disease
When the cancer was first caught, he was at an annual checkup. He said, "I was 56 years old at the time, and they screen for PSA, which is a prostate-specific antigen. Nearly immediately, my doctor called me and said 'Hey, I need you to come in tomorrow because I suspect that you may have quite a serious problem with your prostate.'" Then, he underwent hormone therapy while also taking three drugs.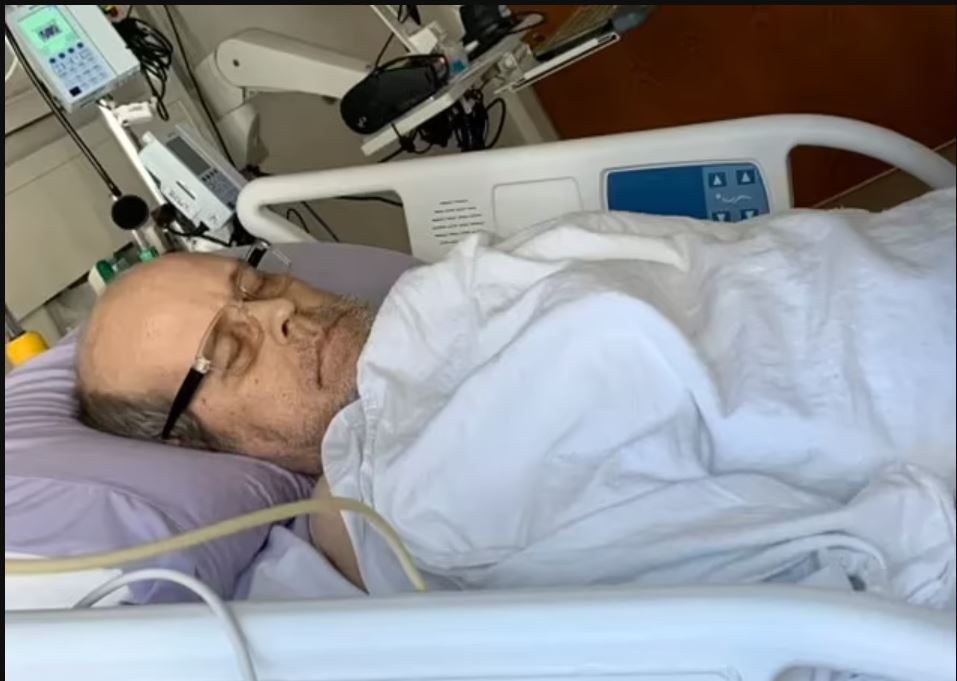 Current Situation
He also said to an NBC anchor that it spread more rapidly than usual because he couldn't recognize it early. The actor became paralyzed from his waist down during the pandemic due to the tumors that grew on his spine. Currently, the actor is undergoing chemotherapy which is "aggressively" fighting cancer.
Tyler's longtime manager and friend, Tony Benson, told CBS News that he is undergoing chemo and doing very well. He said, "The first round was exhausting. This one seems to be a little easier, but still needing time to get to the other side of it." He also added that Tyler's attitude is amazing about all this.
Did Gunther Miss The Reunion Because Of Cancer?
Yes, he would have been more than excited to be a part of the reunion. But given his condition, he decided it was for the best that he didn't attend the special friends show. He explained to the anchors at Today that he didn't want to be the downer in the show and he wouldn't have liked it if people would have discussed his condition more than the celebration. It was really courageous of James Michael Tyler that he could keep up a strong face on the Zoom call that he made during the reunion.
Did the rest cast know about it at the Reunion?
Michael didn't give a clear picture of this but did mention that the producers of the show were aware of his situation for a long time. Michael was supposed to be at the reunion on stage but he declined. He also mentioned that David Schwimmer reached out to him on Instagram and it's pretty clear that the whole cast knew about it by the time they were in the reunion.
How's Michael's Life Now?
Michael is fighting hard and trying to stay very strong. He has an idea that the disease will get him soon but he is living his time full of life. He has a secret to his courage that he revealed to everyone in the interview. He says, that to stay strong you should have small goals. He had a goal to see his 59th birthday and he did it. His next goal is to share his wisdom and help at least save one person in his capacity. He wants everyone to understand how important it is to get tested for prostate. Given the fact that early detection of prostate cancer is almost 99% curable, many lives can be safe.
Prostate cancer is one of the most common types of cancer. According to the Mayo Clinic, it grows slowly and stays confined to the prostate gland. Other types of prostate cancer are quite aggressive and can spread quickly into the body. While low-grade prostate cancer may not need treatment right away, prostate cancer can be treated by removing the prostate or with chemotherapy, radiation therapy, and other treatments.
According to the Prostate Cancer Foundation, if detected early, Prostate cancer is almost 99% treatable. People should begin to discuss screening starting at about 40 years old if they have a history of prostate, ovarian, pancreatic, breast, or colon cancers. Reportedly, African American men also have a huge risk of having prostate cancer. At the age of 40, they should begin talking to their doctor about screening.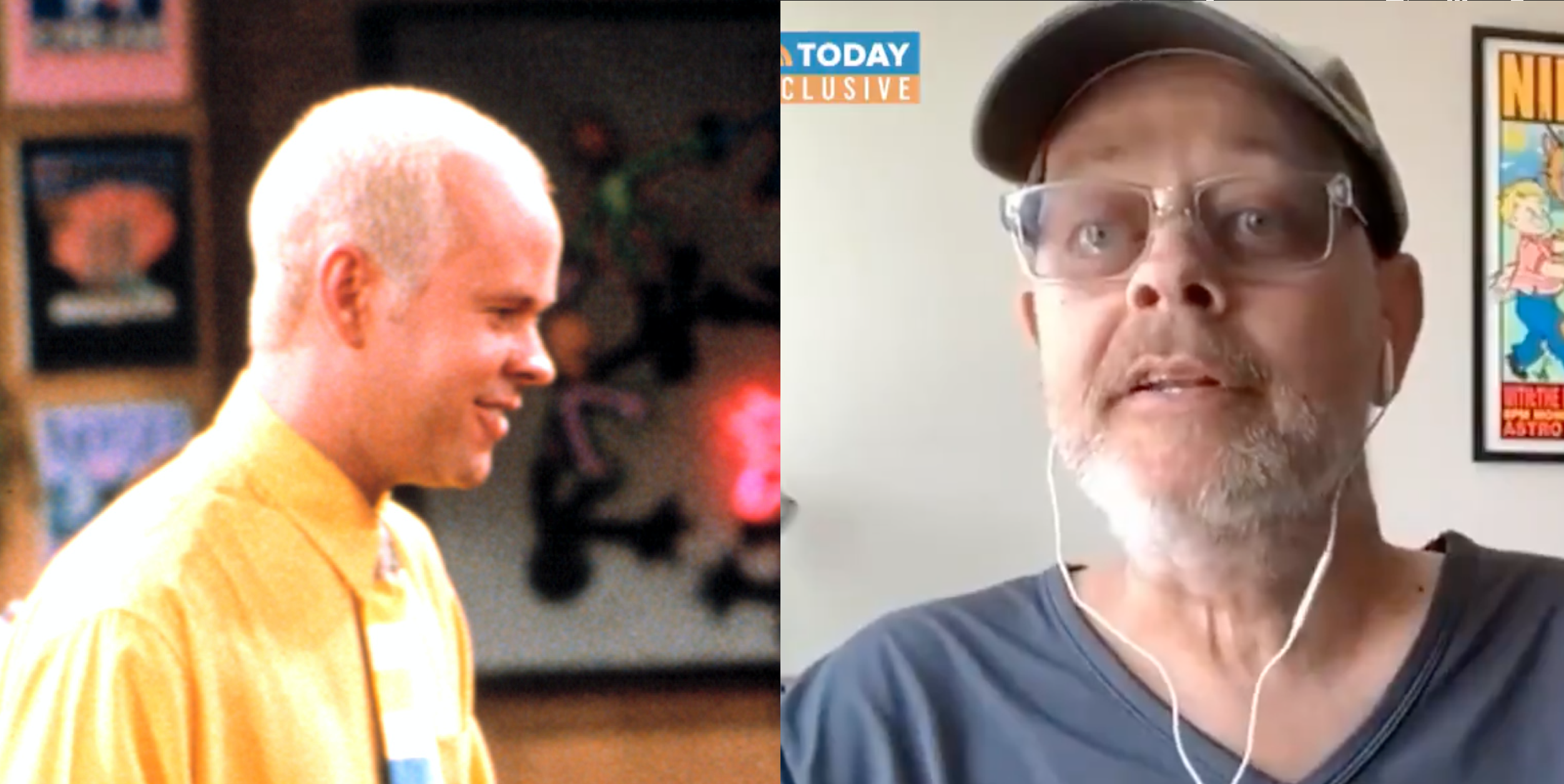 Gunther's Views About The Reunion
Michael said, "I wanted to be a part of that, and initially I was going to be on the stage, at least, with them, and be able to take part in all the festivities. It was bittersweet, honestly. I was very happy to be included." He further added, "It was my decision not to be a part of that physically and make an appearance on Zoom, basically, because I didn't wanna bring a downer on it, you know? I didn't want to be like, 'Oh, and by the way, Gunther has cancer.'"
It's good to know that the cast and many other people from the FRIENDS family have been supportive of him. Even in such tough times, he appeared on the Reunion with a charm. The actor said he enjoyed making his appearance "light-hearted" and "connect with" the cast again.
Actor James Michael Tyler (@slate_michael) played Gunther on "Friends" for 10 years, but he was unable to attend the recent cast reunion in person because he's been battling a serious health issue. Now he's sharing his news for the first time with @craigmelvin. pic.twitter.com/272tg4Sbvc

— TODAY (@TODAYshow) June 21, 2021
His biggest strength is his wife who supported her throughout these hard times. And it's tough we know but having someone by their side is the best one can have. Michael really feels lucky to have a wife like her. The actor is currently undergoing chemotherapy. As early detection of the disease almost always results in being able to catch it, he seriously implored people to listen to their doctors and get tested.
Even though Tyler was not one of the friends in the FRIENDS show, fans love him throughout the series. From buying Rachel's so-called cat out of his love for her to breaking glasses in the back of the kitchen when someone asked Rachel out, he always managed to make a remarkable presence in the show. Right now, he is dealing with prostate cancer, but we know he is a fighter, and he will get through it.