When it comes to love, Matthew Perry doesn't seem to have had the easiest time. The FRIENDS star has been into many relationships throughout his career. Over the years, he's been linked to multiple big names. When it comes to speaking publicly about his love life, Perry has been notoriously private and has admitted that there have been a few famous names he's been linked to that weren't true. Perry coyly shared he was "single and enjoying" while speaking to 'People' in September 2002. He said, "I've dated a few people over the summer. Some mentioned in magazines I've never met. Some I was just having coffee with."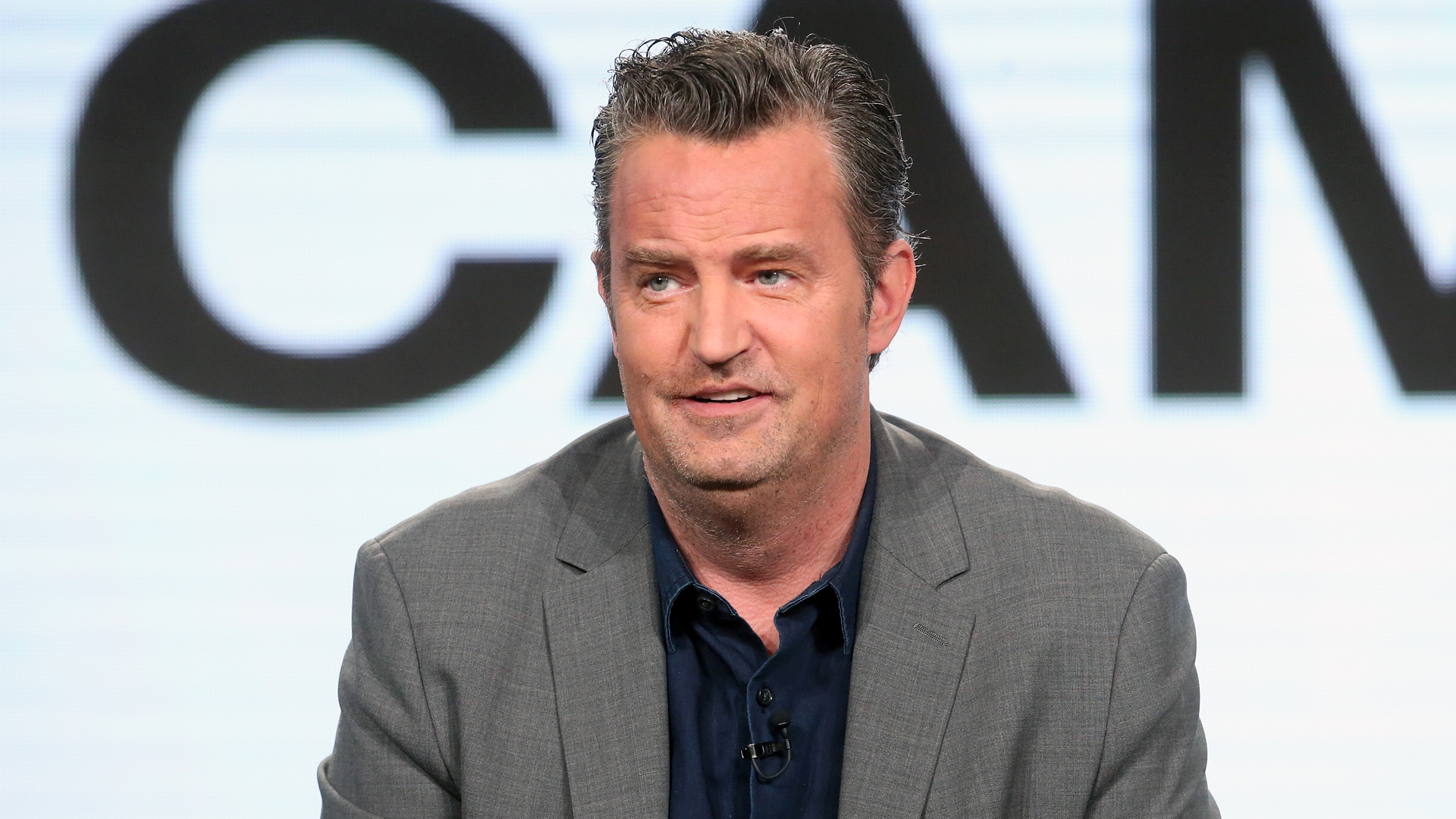 Although we have seen Perry get cozy with a few of his co-stars, the one place where things never got a chance to get romantic was on the set of FRIENDS. Perry confirmed while speaking to 'Access' in May 2021 that they had a rule that meant none of the cast could get together. Even though David Schwimmer and Jennifer Aniston crushing on one another in the early days, they never took any step ahead. He explained, "If we were hooking up or any strangeness going on that might mess with things."
Although Perry did not date any of his FRIENDS co-stars, he has got plenty of experience dating the hottest Hollywood actors. Let's check out the full dating history in the list below:
1) Matthew Perry And Julia Roberts Dated Each Other On And Off-Screen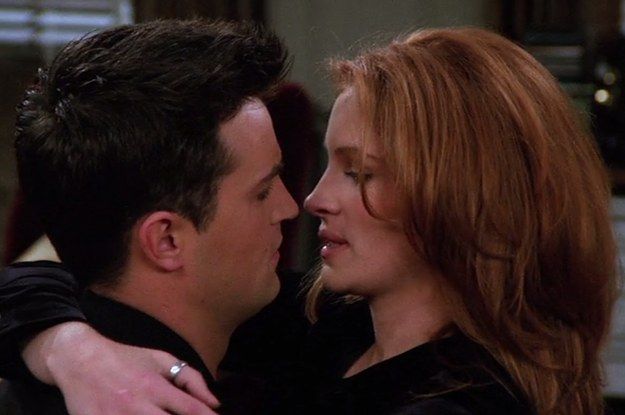 Apparently, the no hook-up rule apparently didn't extend to FRIENDS guest stars. As a result, Perry's first high-profile romance was with Julia Roberts. With some claiming they met on the set when Roberts played Chandler Bing's love interest, Suzie, there are some conflicting reports about how the two came to be together. However, that's not where it all started. As it was Perry who orchestrated Roberts' guest appearance, they obviously knew each other before.
In an interview with 'The Hollywood Reporter', FRIENDS executive producer Kevin Bright told that Perry asked her to take part and she said that she would if he wrote her a paper on quantum physics. Interestingly, Perry did and faxed it over to her the very next day. Alexa Junge, a staff writer revealed that they would flirt with one another on set. She asked him why she should go out with him and everybody in the writer's room helped him to answer. However, after dating from 1995 to 1996, they broke apart.
2) Matthew Perry Lived Chandler Bing's Dream By Dating Yasmine Bleeth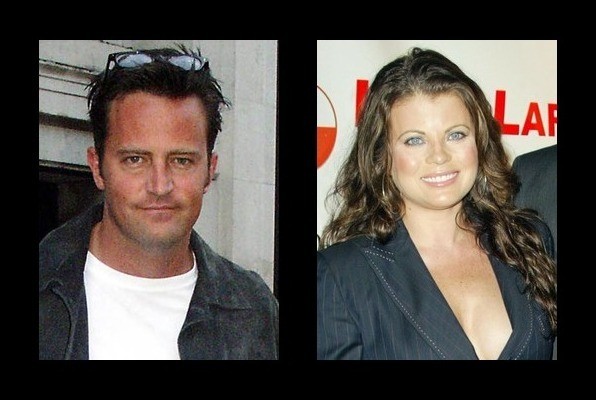 By dating actor and '90s star Yasmine Bleeth, Perry actually lived his infamous FRIENDS character's dream. The two were an item for a few months in 1996 according to the 'International Business Times', although neither seems to have spoken very publicly about their time together. As superfans will remember, in Season 3, Episode 21, "The One With the Chick and the Duck," while watching Bleeth in an episode of "Baywatch", Chandler can be seen speaking to his newly adopted chick about her.
3) On-Set Romance Of Neve Campbell and Matthew Perry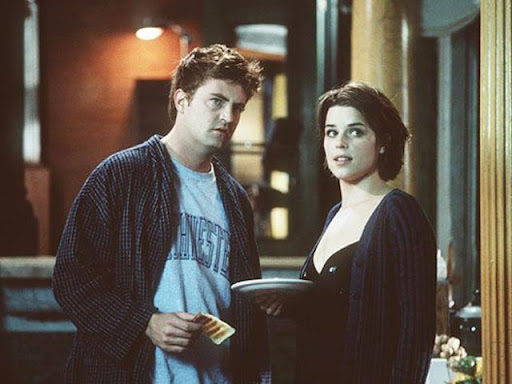 The duo is famous for the movie they starred in 1999 by the name, "Three to Tango" together and it's thought the two grew pretty close while filming. This one didn't last too long according to 'Who's Dated Who' and they'd called it quits before the movie ever even hit movie theatres. Their romance apparently lasted from February 1999 to June 1999. The two seemed to be happy to pose together on the red carpet despite a fizzled romance. The brief romance was probably one of the few good things to come out of the movie.
4) Matthew Perry And Maeve Quinlan Didn't Shy Away From The Cameras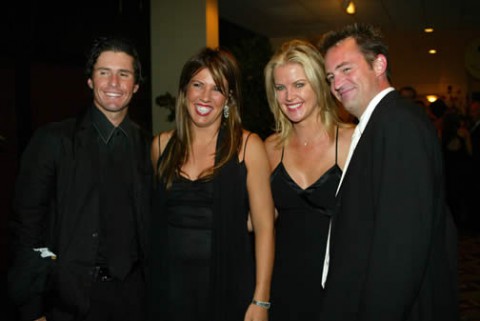 The star enjoyed a relationship with Maeve Quinlan. Perhaps she is best known for playing Megan Conley in the soap opera "The Bold and the Beautiful". The two went out from 2002 until 2003 according to 'Who's Dated Who' and things seemed to be pretty serious between the two. The two didn't appear to gush over their relationship very much. However, they were photographed together on multiple occasions looking pretty happy.
The duo was snapped at the Beverly Hills Celebrity Classic tennis tournament and the American Airlines Cystic Fibrosis Foundation Grand Slam Celebrity Gala And Tournament as well. Even though they appeared to break up on good terms as they met up again in 2006, t's not clear what went down with these two to make them call it quits.
5) Matthew Perry And Heather Graham Dated 'Briefly' In The Early 2000s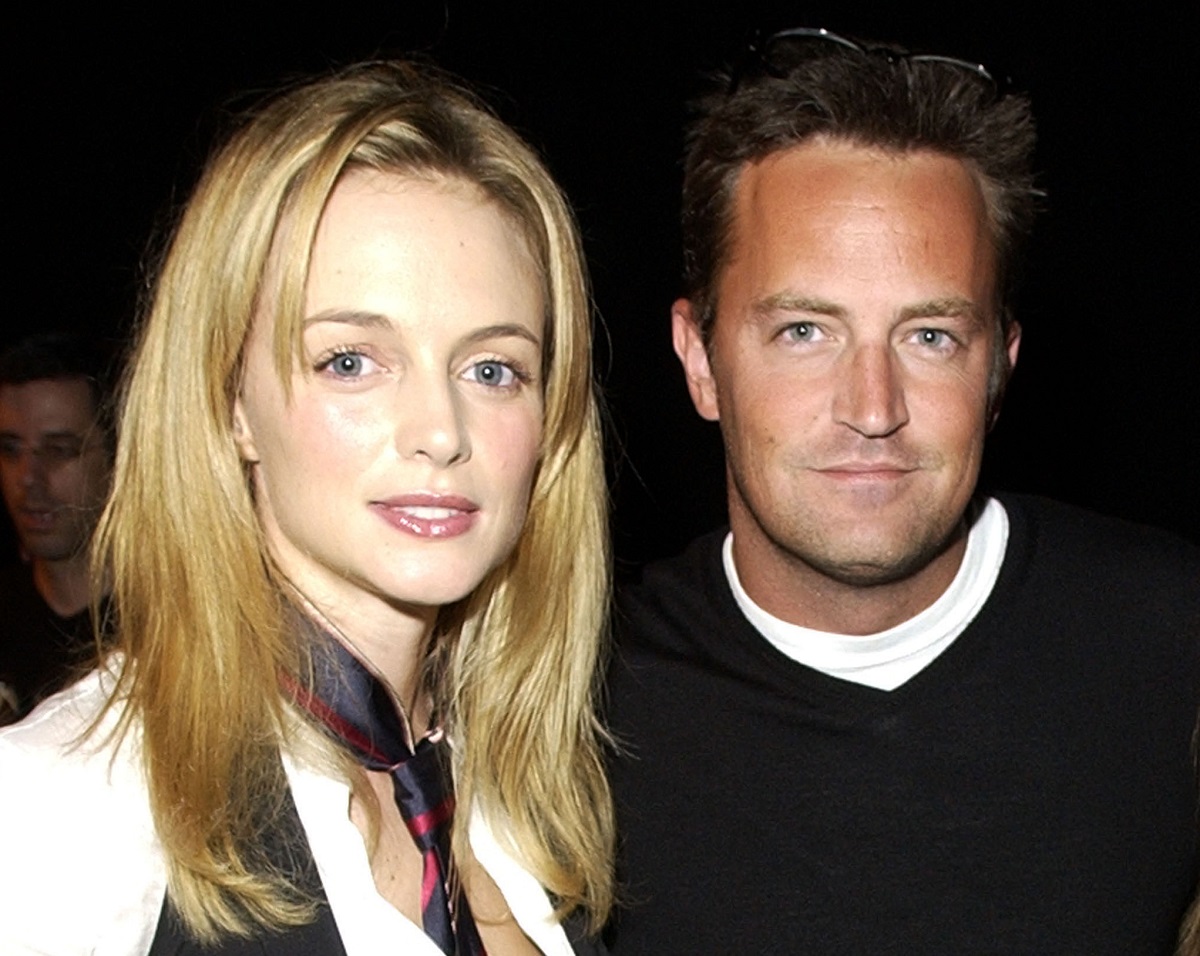 The "Drugstore Cowboy" actor and "17 Again" star supposedly only dated "briefly" back in the day, according to 'Glamour'. However, it seemed like the two may have been friends before things ever turned romantic. Not much is known about their time together as the two appeared to keep things private. Later, they even continued to be photographed together at events. They appeared together at the 3rd Annual General Motors TEN Fashion Show in February 2004, despite apparently calling time on their relationship the year prior.
6) Matthew Perry Was With British Student Rachel Dunn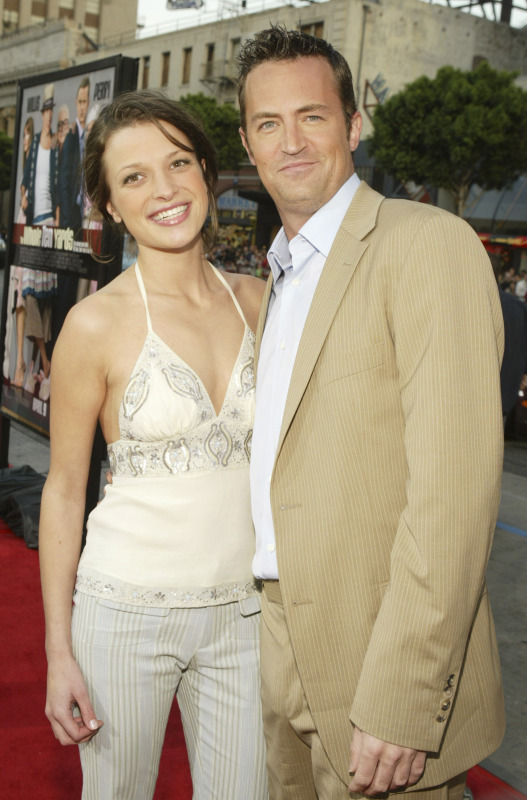 Moving on to one of Matthew Perry's most serious romances, Perry was with Rachel Dunn when FRIENDS came to an end. This is one of the few he actually spoke about publicly and they were snapped on various red carpets. He spoke pretty openly about his romance with Dunn despite Perry previously kept his private life just that private. Even though he was quite serious about his relationship with Rachel Dunn and dated her for two years, but things got frizzy and they ended their relationship in 2005.
7) The Longest Relationship Of Matthew Perry And Lizzy Caplan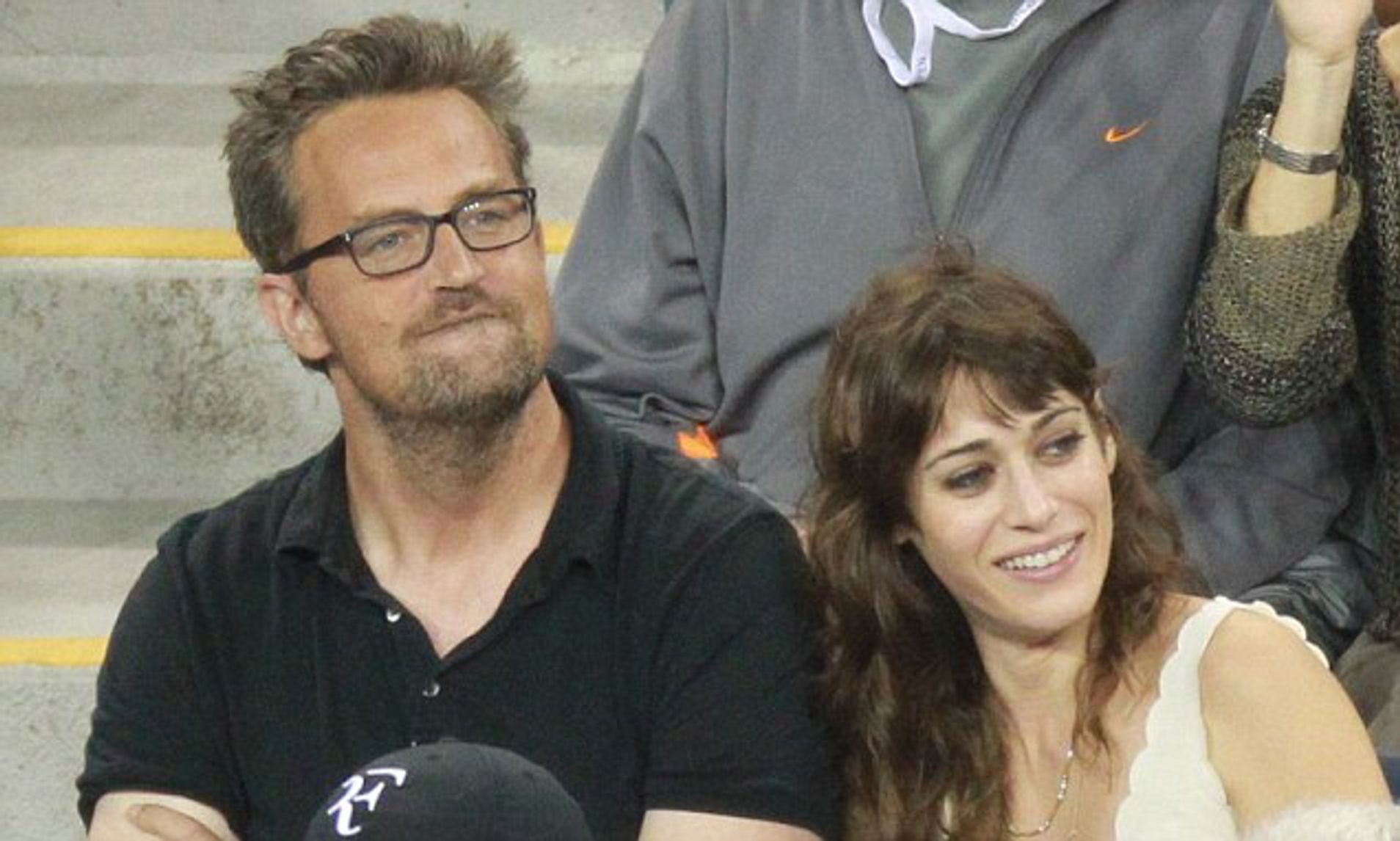 Matthew Perry's longest romance to date was with Lizzy Caplan. Their split appeared to come as a surprise to fans, as they were together for six years between 2006 and 2012. Fans will probably best know Caplan for playing Janice Ian in "Mean Girls". They actually managed to keep their relationship very private despite both were having high-profile careers. In October 2013, Caplan sparked rumors that things maybe weren't great between them.
The article claimed, "Caplan will not even entertain any questions relating to her partner". The two had actually secretly split more than a year earlier, as per 'US Weekly'. The notoriously private couple doesn't appear to have confirmed what actually happened. Supposedly, Perry was not ready to make the full commitment."
8) Matthew Perry Popped The Question To Molly Hurwitz But It Didn't End Well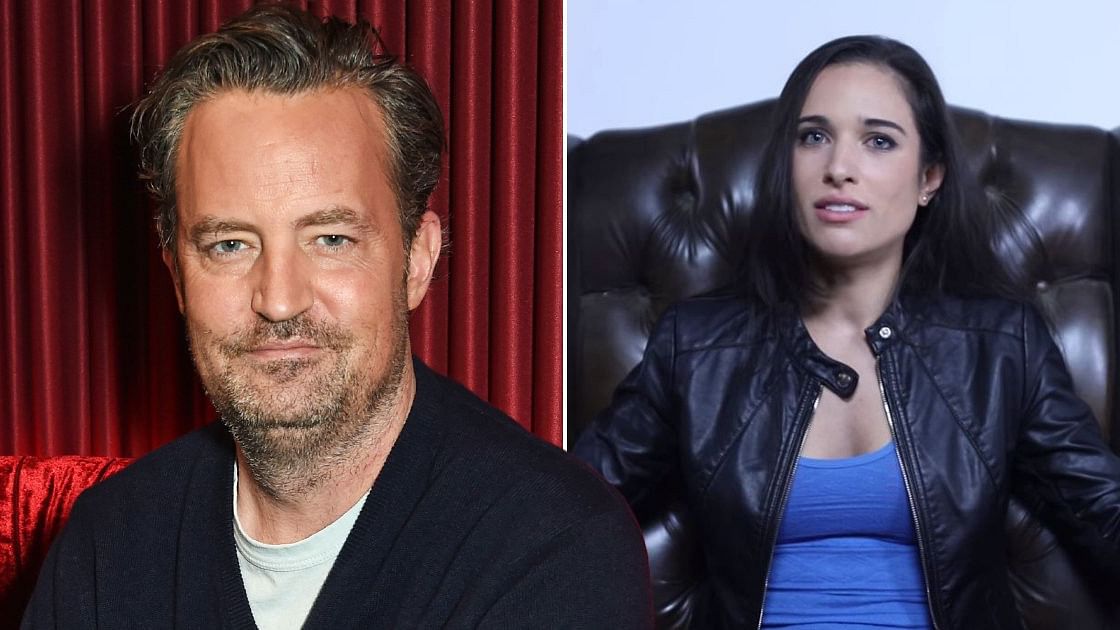 It seemed like Matthew Perry had finally found the one in Molly Hurwitz in 2018. The two seemed to go strong for around two years. Even though Perry kept things under wraps, Hurwitz officially confirmed their romance on Valentine's Day in 2020 through her Instagram post. She captioned it, "The second year being my valentine, but his first as an Instagram influencer. HVD to my favorite." But it was only three months later that 'In Touch' claimed it was all over. However, the time apart didn't seem to last too long.
Later, Perry confirmed they were not only back together but also engaged in November 2020. In a statement issued to 'People', when he proposed, he said, "dating the greatest woman on the face of the planet." Sadly, it didn't end well either. Perry told People that he and Hurwitz had called it quits on June 1, 2021. He said, "Sometimes things just don't work out and this is one of them." Even though he didn't share much more about what went wrong, he said, "I wish Molly the best."
Will Matthew Perry And Courteney Cox Would Come Together?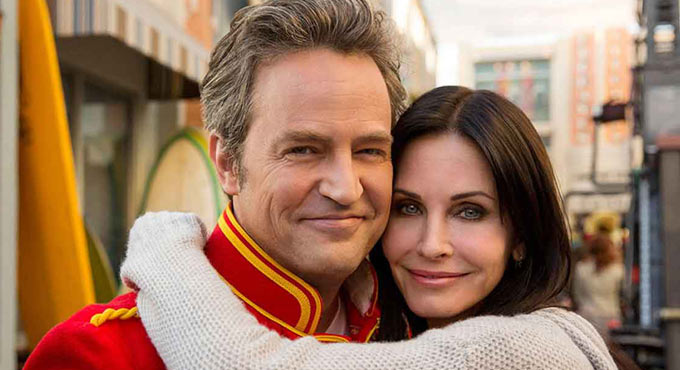 After the much-awaited FRIENDS reunion, the sad news of Perry and Hurwitz's split comes. Perry got back together with his former co-stars, especially Courteney Cox at the FRIENDS reunion. LeBlanc told the 'People' ahead of the special's premiere, "It's funny when we do get together, it's like no time has passed. We pick up right where we left off." Perry also added that what still exists between them all is "magic." We are still wondering if the magic was between all of them or just between Perry and Cox.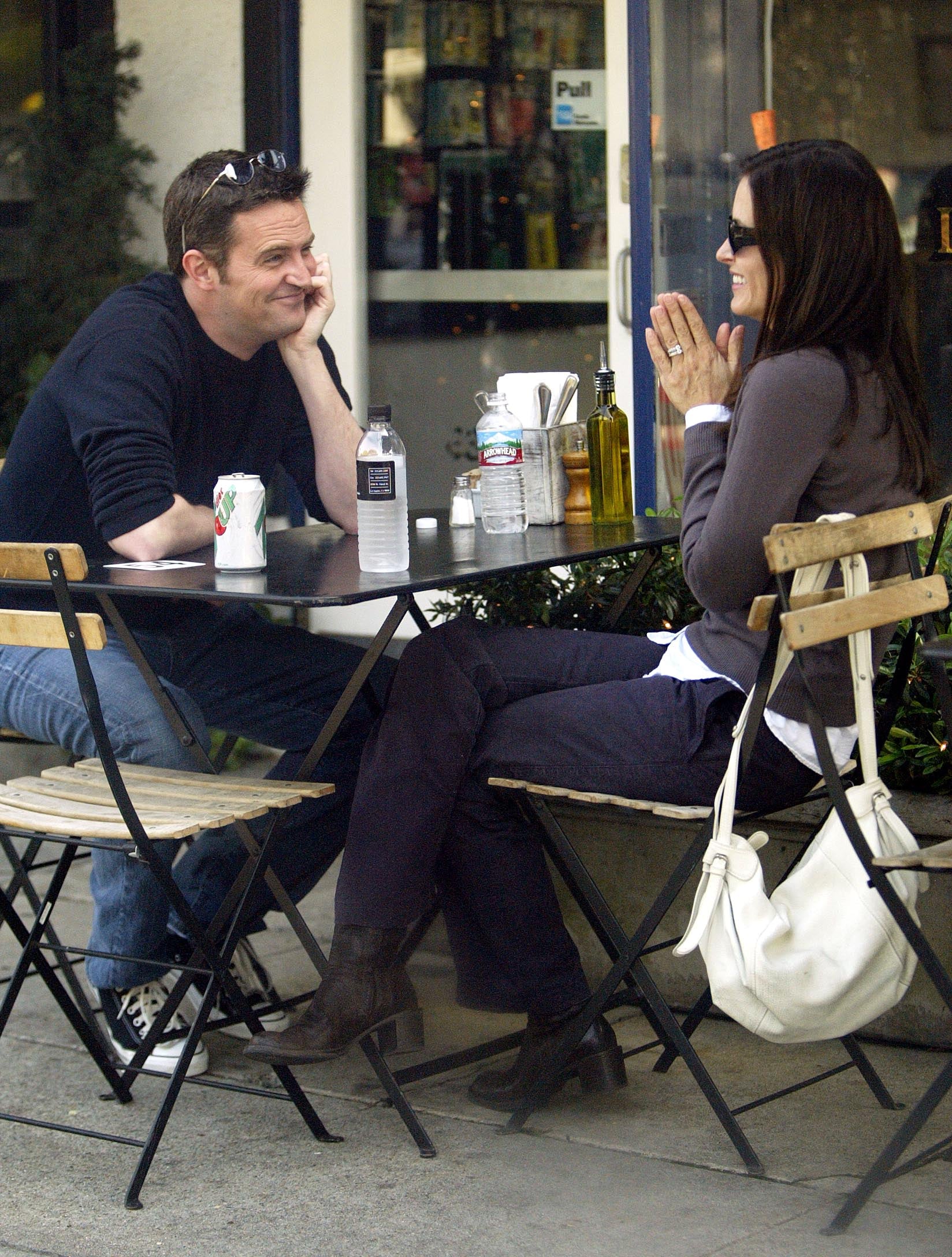 We adore the on-screen chemistry between Perry and Cox as Chandler and Monica. However, it raised the question among fans if they were dating in real life as well. Reportedly, Matthew Perry once said that he has deep feelings for his FRIENDS co-star, Courteney Cox. Even though he never really tried to approach Cox, he always stood beside her whenever she needed a friend or someone for emotional support. When Cox separated with Johnny McDaid, a source said told 'Perez Hilton', "It's no surprise that Matthew was one of the first people Courteney called after Johnny left her. They have leaned on each other before." The source continued, "There isn't any pressure to put a label on it just yet, but they are excited to see where this might go."
Later, Matthew and Courteney caught up on a lunch date. Cox also shared it with her fans by posting a photo on Instagram. She captioned, "Guess who I had lunch with today…I KNOW!! Could I BE any happier? #realfriends"
View this post on Instagram
Well, we have all want to see Perry and Cox together for a long time. According to fans, it might be the time for them to get together and explore life together. They both are single and we can see feel the spark between them in the FRIENDS reunion as well. They would surely make a beautiful off-screen couple. And after Perry's separation from Hurwitz, while some fans were grieving about his situation, some are hoping that this might be the cue of Perry and Cox's reunion.