Over two decades ago, Wen Junhong, a 68-year-old woman, saved a dog from the streets of Chongqing in southwestern China. Back then, she had no idea that one day she would be taking care of 1300 dogs. After taking in the first Pekinese dog, named Wenjing, she has never stopped to date. Currently, she owns a two-story house, and every corner of the room is filled up with cages.
As reported, she currently houses around 1300 dogs, 100 cats, four horses, and many rabbits and cats. According to an article by the Jakarta Post, Wen once said, "It's important to look after these dogs. Each of us should respect life, and the Earth is not only for humans but for all animals too." Since the day she took in Wenjing, the first dog, her life changed completely.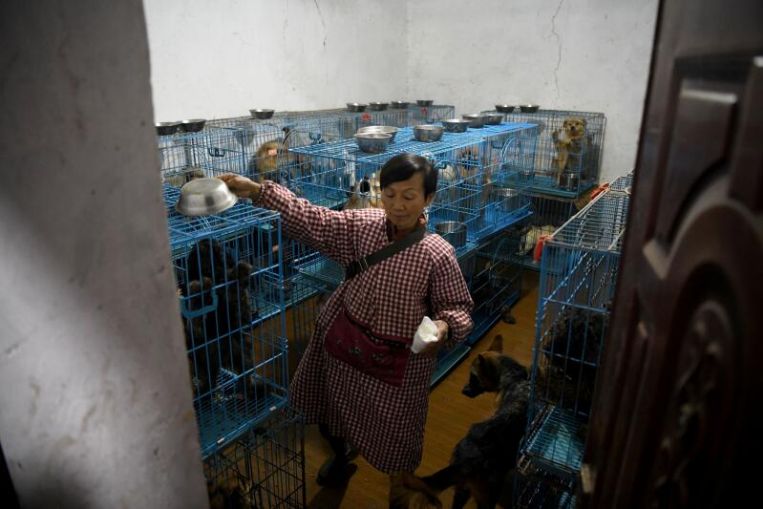 The ultimate dog lover, Wen gets up at 4 am every morning to prepare for her day. She cleans up all the cages to eliminate barrels of waste accumulated overnight. Then she cooks about 500 kg of food for her pets which includes vegetables, meat, and rice to make sure they are in good health.
Wen admits, "Some people say I'm a psychopath." She added, "But every day I receive calls to help more dogs." She always receives abandoned pets and strays left in her front yard. In an interview with AFP, she said, "I have always been driven to adopt more and more canines by worrying about the risks they face on the streets, including car accidents or becoming victims of the dog meat trade."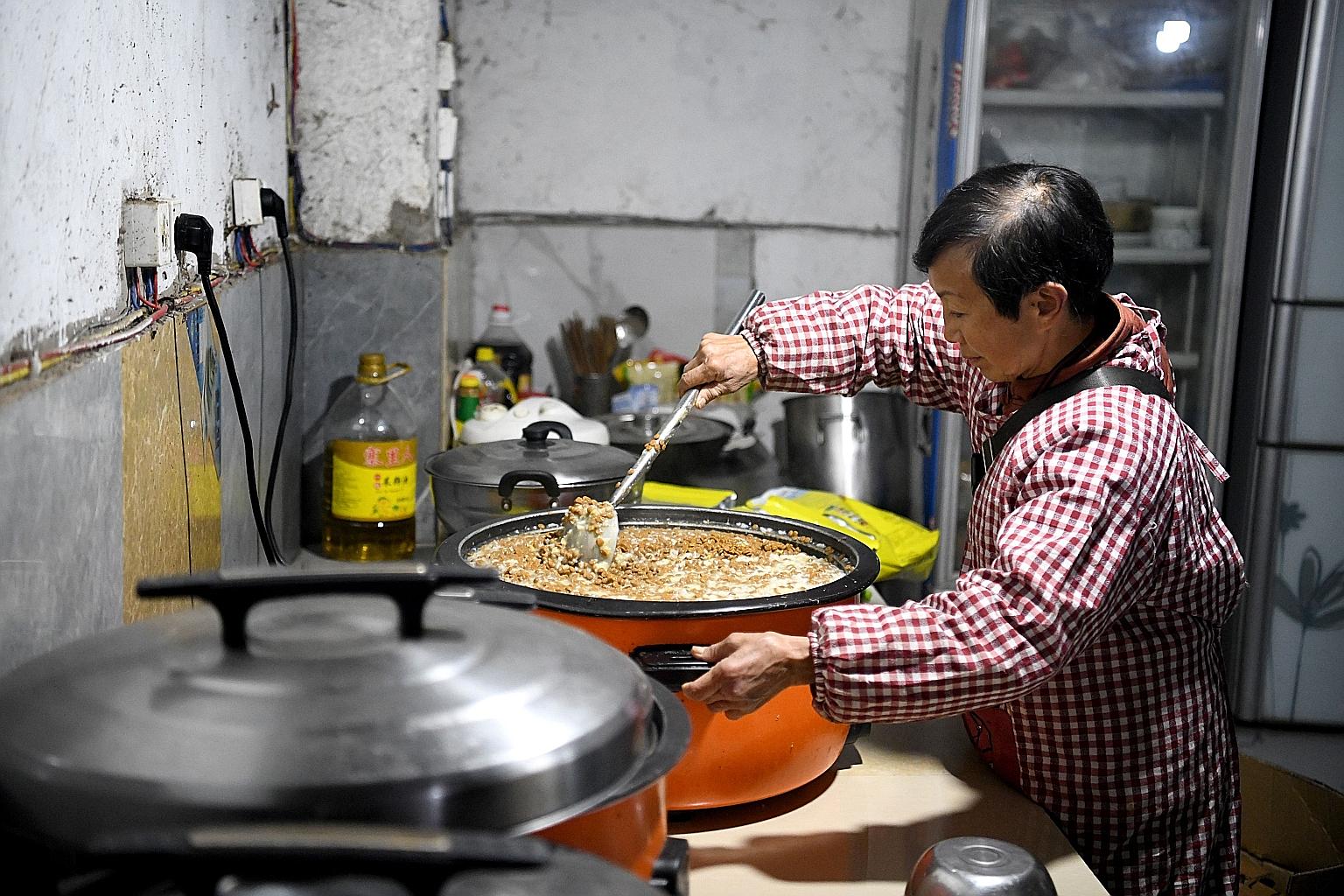 It is not an easy task to care for so many animals daily. Wen complained, "It's really very hard. There are more and more dogs, and each of them gets less space." That is why she sold her apartment to fulfill their needs and requirements and also took a loan from the bank. And to repay the loan she uses her pension and life savings that she earned from her earlier career as an environmental technician.
Wen hopes for a better tomorrow where social media influences people to adopt more dogs, but now more and more people are abandoning them. She also had to shift 6 times because of continuous complaints from neighbors. Fortunately, she is accompanied by six volunteer staff to help her manage all the canines at her place. It definitely takes immense courage to open up your home for street dogs. The scratches and bite marks on every one of them prove that their job isn't easy.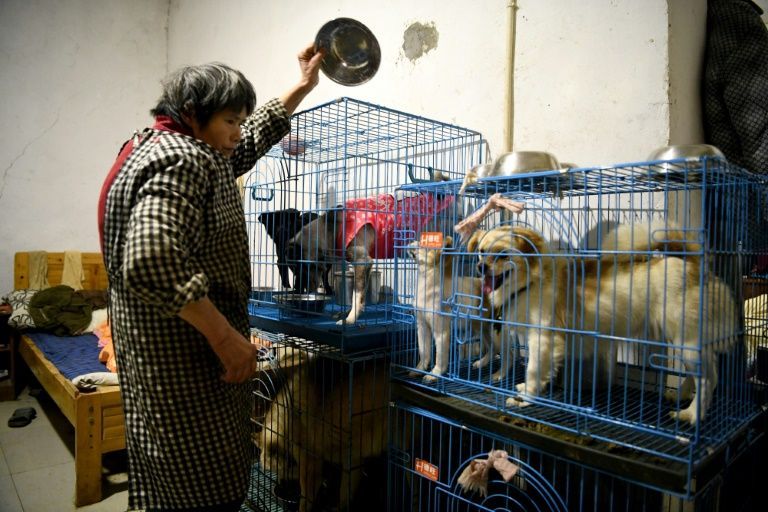 Despite her kind efforts, she has been trashed about how she keeps them in improper and unhealthy conditions. People also criticized her for keeping the dogs in metal cages. Wen clarified about it later and said that she keeps the dogs in cages, else they would end up fighting. So, to protect them from each other, she puts them in cages.
Wen's main concern these days is space management. Each new dog that she takes in means a little less room for all the other dogs. She hopes that with the rising trend of owning pets, people might start adopting a few dogs staying at her place.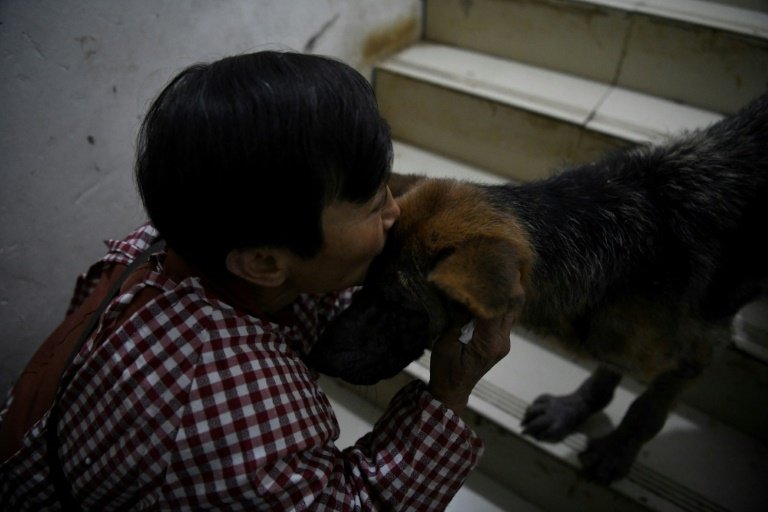 The work Wen does is truly inspiring, and it surely needs a lot of money. With low resources at her dispense, she might face difficulties in managing things. People reading the article, if anyone can help, then join the lady in her mission. Or maybe you can adopt a dog to give it the life it deserves.
What do you think about it? Have you ever adopted a pet? Let us know in the comment section.