Over the weekend, the 2021 KPMG Women's PGA Championship turned into a two-player showdown. Lizette Salas and Nelly Korda started three shots ahead of the field Saturday and to start Sunday, five clear of everyone. Until the par-5 12th, it remained a neck-and-neck chase, when Salas put her third into the back bunker while Korda stuffed her second shot close again. When Korda made her second eagle of the day and Salas bogeyed that would produce a three-shot swing.
With Korda double bogey on the 15th hole, the lead grew to five on the 14th, then shrunk to three. But from there the 22-year-old didn't flinch. To grab her first career major title, she shot a closing 68 with a 19-under 269 total. The victory produces Korda's first major title and lifted her to No. 1 in the Rolex Women's Golf Ranking.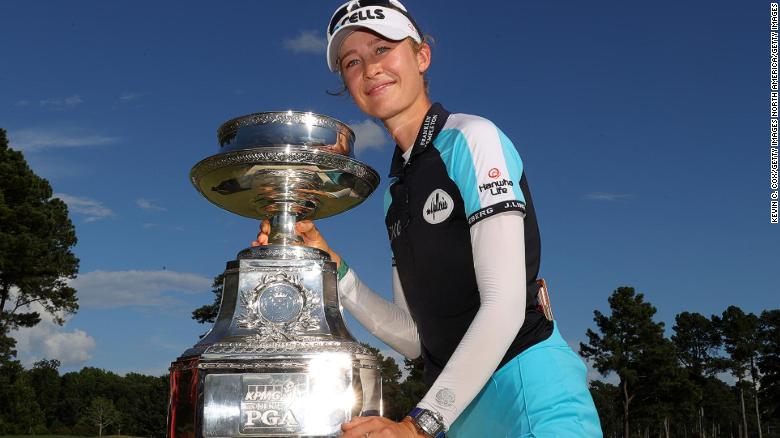 Want to find out more? Here are 10 things you should know about Nelly Korda, the new KPMG Women's PGA Champion:
1. Nelly Korda's Famous Family
Nelly was born on 28th July 1998 in Bradenton, California. The sport was always going to be a big part of Nelly's life as her mother Regina Korda (neé Rajchrtova) is a former tennis world number 26 and her father is a 1998 Australian Open-winner Petr Korda. Her brother, Sebastian Korda followed mom and dad into tennis. He is now at a career-high ATP singles ranking of No. 50. However, her older sister, Jessica Korda took to golf. Jessica is a multiple LPGA Tour winner who is playing for Olympic gold in Tokyo with both in the top four U.S. golfers in the IGF Olympic rankings.
2. Early Starter As Sports Fanatics
Already playing golf seriously at just six years old, Nelly Korda found her path early, hitting and practicing three or four times a week. Also, she played and continues to play tennis and ice hockey as a hobby. She would watch and play sports anywhere and everywhere.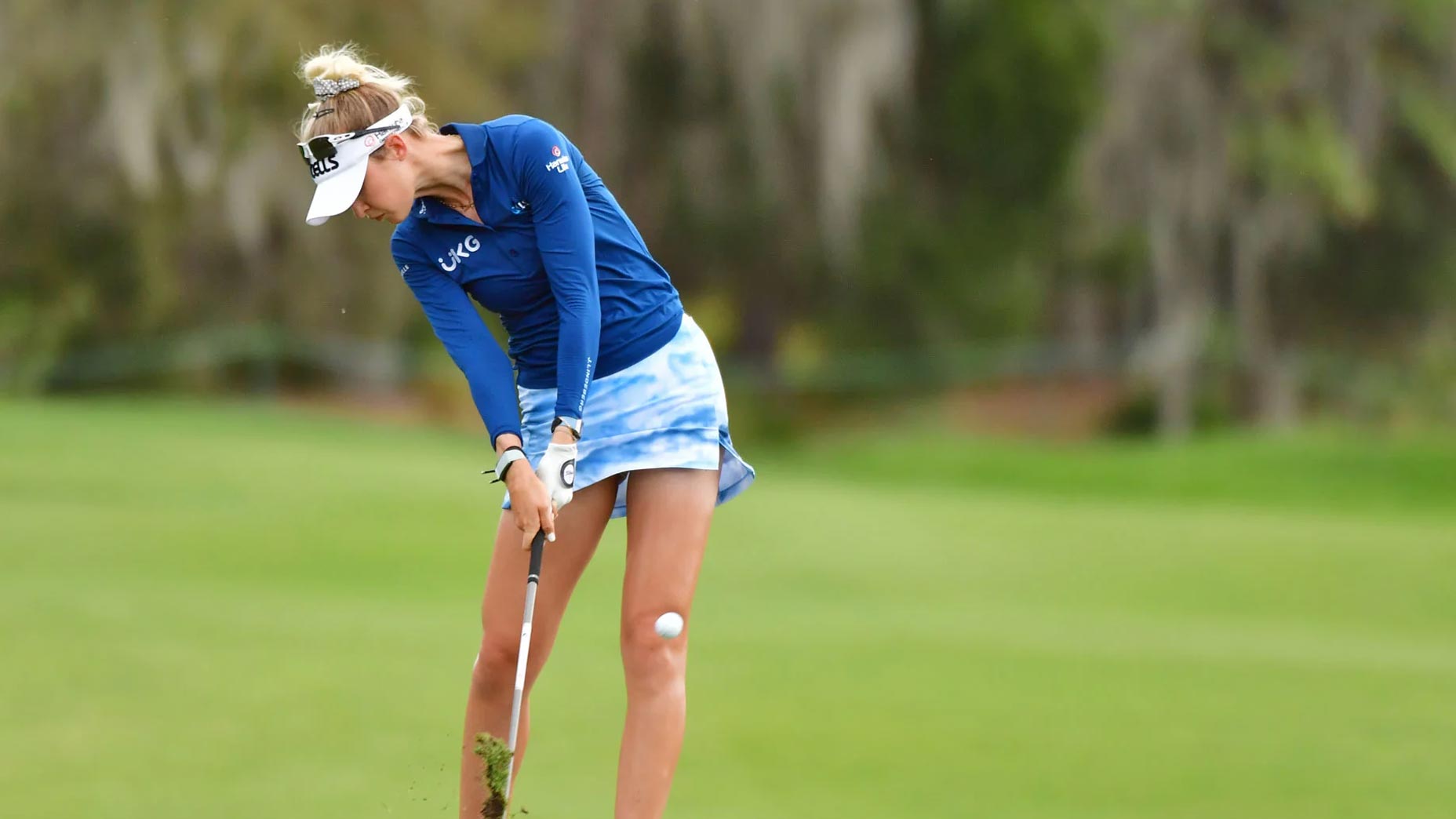 3. Since Stacy Lewis In October 2014, She's The First American To Be Ranked No.1 In The World
Jin Young Ko Jin Young Ko held the top position since winning the 2019 Evian Championship. Korda takes the crown from her. She said, "It has a lovely ring to it, I'm not going to lie." Korda joins Lewis and Cristie Kerr as the third American who held the No. 1 spot in the world.
4. Korda Holds The Lowest Scoring Average
In professional golf, the new No. 1 is the only player with a stroke average for the current season that's less than 69. Korda is averaging 68.86 with her final-round 68, while Hall of Famer Inbee Park in second place on the LPGA Tour at 69.47. After winning the U.S. Open last week, Jon Rahm moved to No. 1 in the world and leads the PGA Tour in scoring at 69.60 per round. The all-time single-season scoring record was marked in 2002 by Annika Sorenstam who is on the LPGA with a 68.7.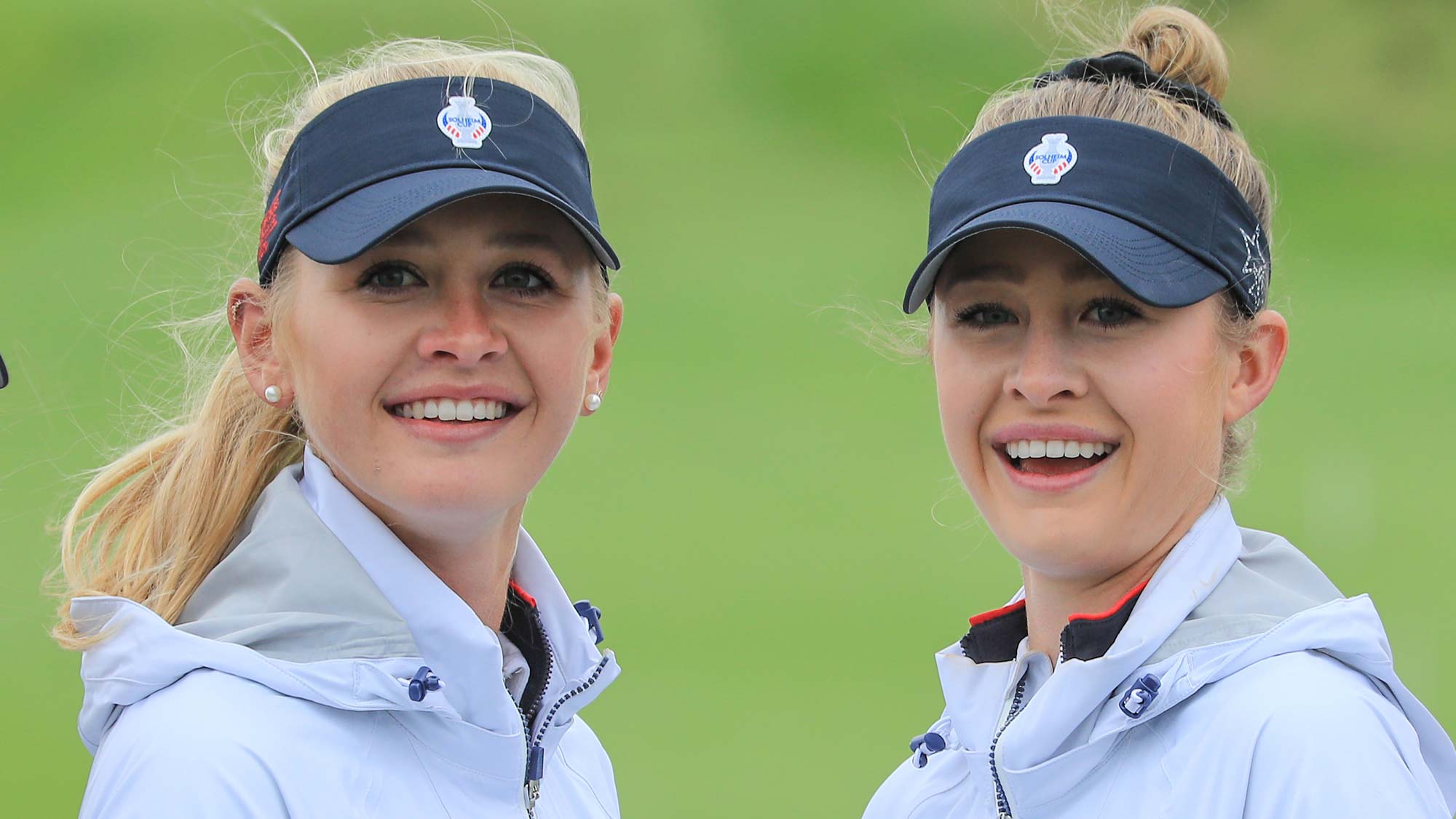 5. Both Sisters, Nelly And Jessica Qualified For The Olympics
Before starting the KPMG Women's PGA Championship, Nelly secured her spot in Tokyo. But older sister Jessica joined her with a T-16 finish this week. The emotion of her victory didn't wash over Nelly until she hugged her sister. She said, "Jess is like the best big sister. I don't think anyone can come close to her. She has a heart of gold." Regina, their mom, followed Nelly all week at Atlanta Athletic Club. She is also a former Olympian and played tennis in 1988 in Seoul. Korda said, "It doesn't really sink in until someone says it, but that's really cool."
6. Korda's Victory Is The 6th American Win Of 2021 LPGA Season
Americans are winning more than any other country this season with Austin Ernst and the Korda sisters set the tone by winning the first three tournaments of 2021. Ally Ewing won the match play event in Las Vegas and Nelly Korda has three all by herself. Right now, Americans have the same number of wins in 15 tournaments as they had in the entire season of 33 events in 2019.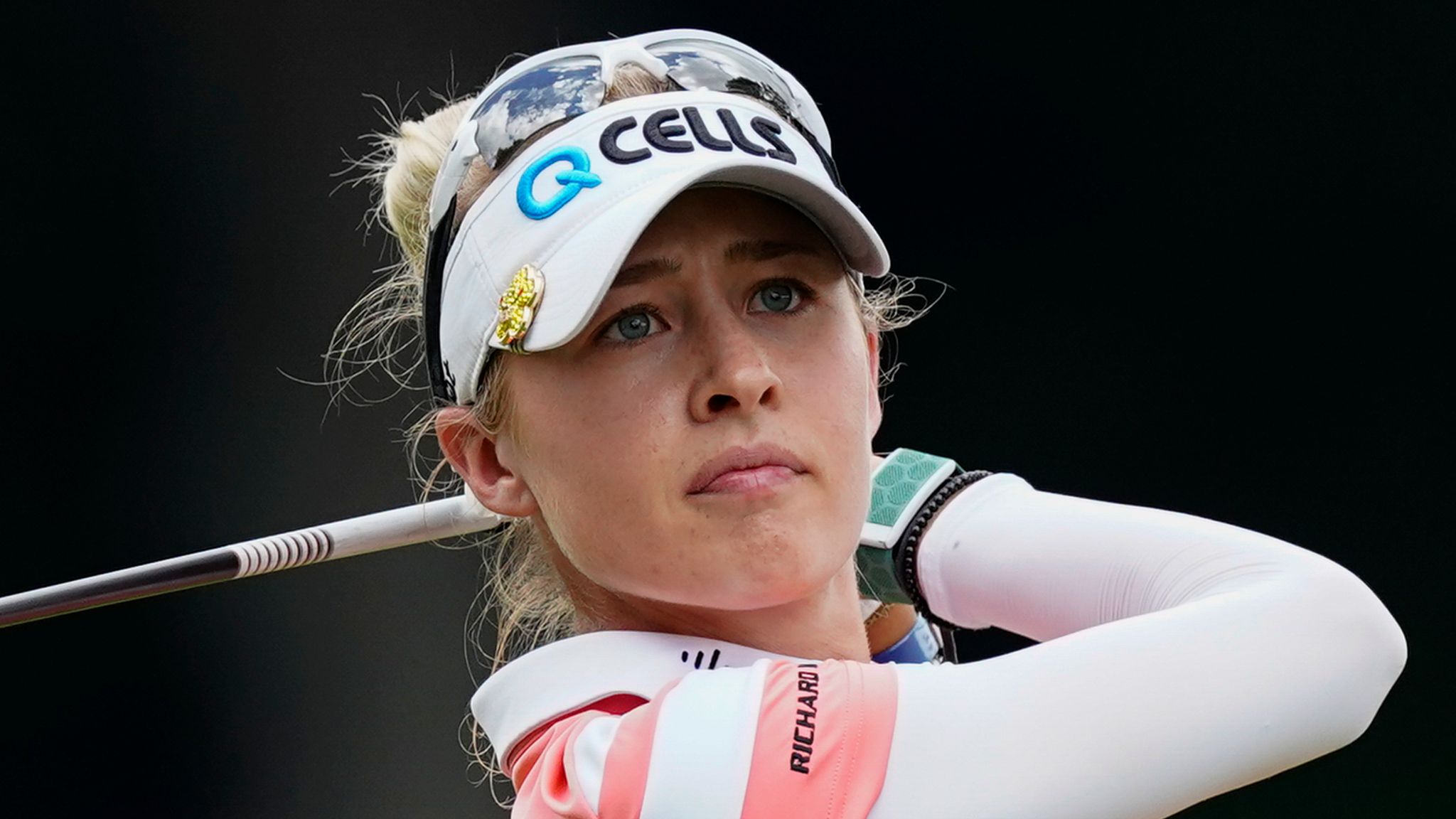 7. Since 2018, Korda Is The First American To Win An LGPA Major
Dating back to Angela Stanford's win at the 2018 Evian Championship, Nelly snapped an 11-major drought for Americans. Their only opportunity before AAC was in Korda's hands at the 2020 ANA Inspiration. However, she lost in a three-way playoff with Brooke Henderson, who chipped in three times that Sunday to take the title.
8. Nelly Has Now As Many Career Wins As Jessica
The younger Korda reached the winner's circle for the sixth time in her 93rd career start. Korda made her 211th start this week. For her success on the LPGA, Nelly gives all the credit to Jess. Korda said, "She's five years older, so she's showed me the ropes of the LPGA, the ropes of professional golf. I'm super lucky to have been shown that because a lot of people don't get that opportunity. If I'm struggling, she's right there for me. I can't thank her enough for everything she's done and how selfless of a person she is." Alongside Annika and Charlotta Sorenstam and Ariya and Moriya Jutanugarn, they're one of three sets of sisters to both wins on the LPGA.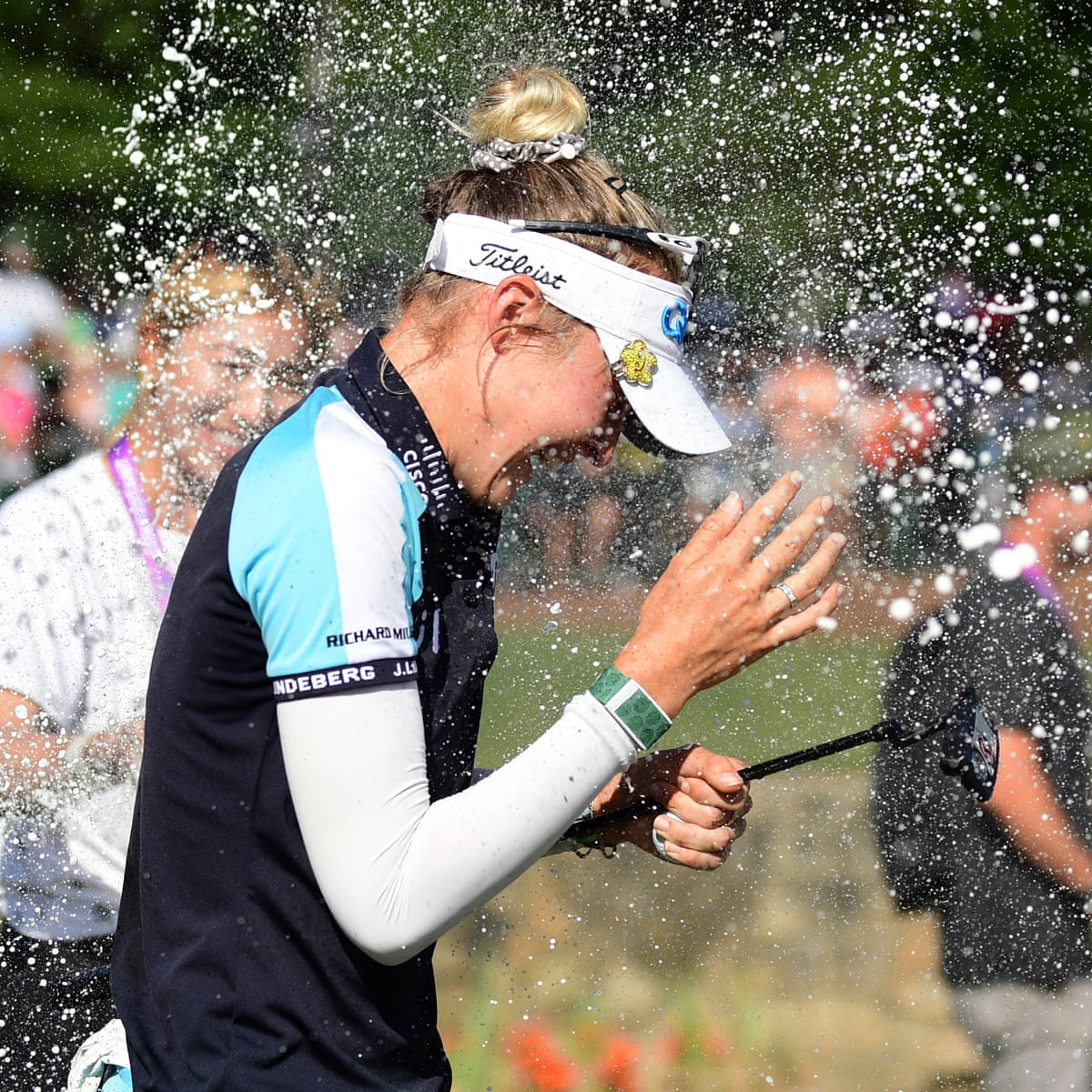 9. Words Of Wisdom Of Bubba Watson Took Korda To Another Level
Watson spoke to the media about his struggles with his mental health during the Friday of the U.S. Open at Torrey Pines. Korda drew inspiration as she's struggled with trying to make sure golf didn't define her self-worth upon hearing Watson explain how he tries to juggle golf and the rest of his life. Korda is 34 under par over her last 108 holes while processing Watson's words. Along with her three victories, she's finished in the top 10 in eight of 11 starts this year.
10. The LGPA Tour's Youth Movement Is On Full Display At Majors
Korda (22) joins Yuka Saso (19) and Patty Tavatanakit (21) as the LPGA's major champions in 2021 this year. It's the youngest trio of winners in the LPGA's 71-year history as per Grant Boone of Golf Channel.